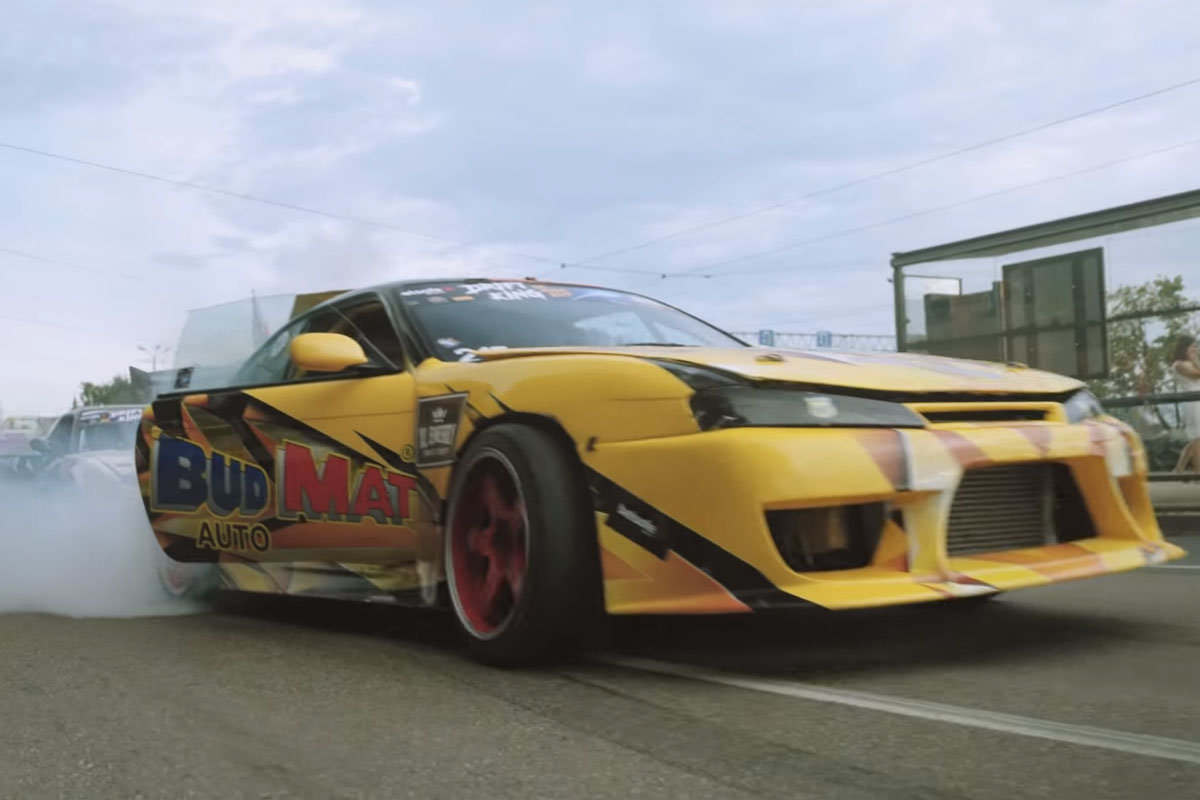 Too much hooliganism!
Taking your rear or all wheel drive vehicle out and drifting is a lot of fun. Smoking tires and wheels as you go sideways or in circles in an adrenaline packed experience that takes skill and control to really master. Just ask Polish drift star, Piotr Wiecek.
Armed with a Nissan Silvia (S14), Wiecek has risen through the ranks to become a star in the international drift scene as he takes his sports car sideways and shreds tires and wheels.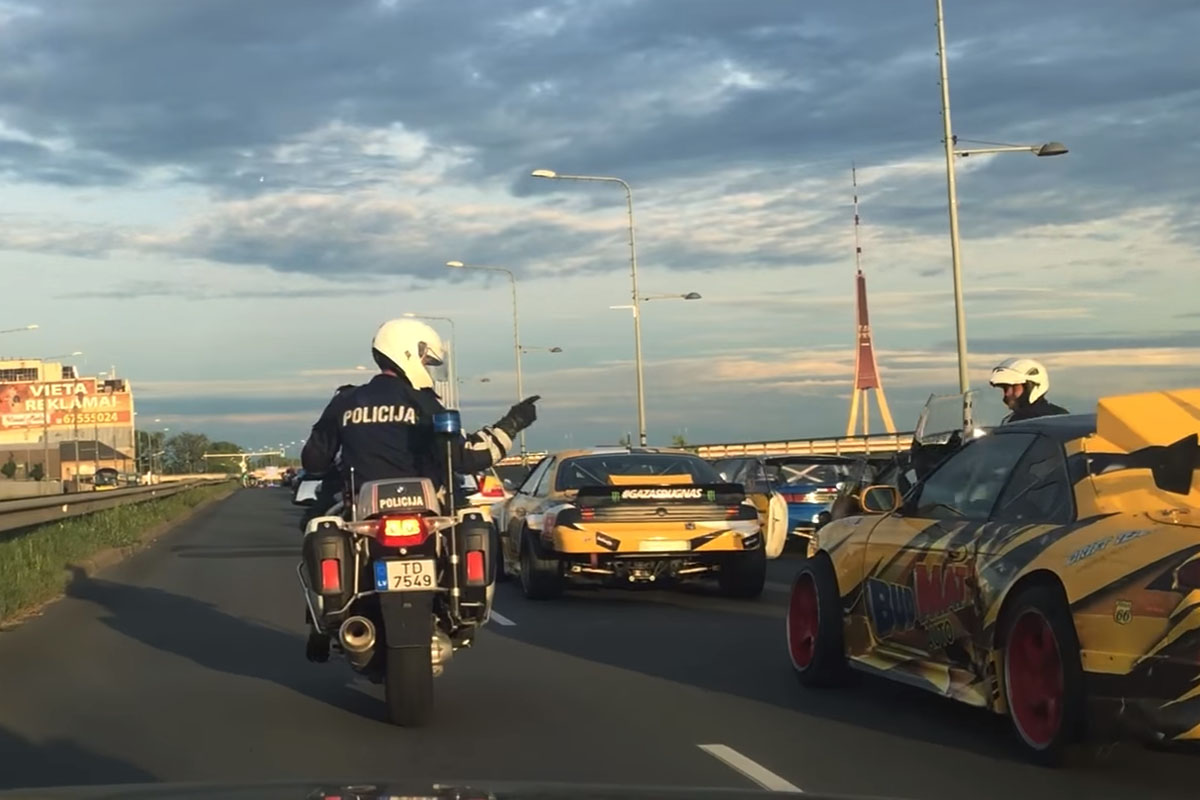 Wiecek doesn't have your average Nissan Silvia S14 either. It's powered by a 2JZGTE Toyota engine that makes 800 horsepower. There's all sorts of new motorsports upgrades, aero, and safety equipment along with a customized suspension. Special Enkei and Federal RSR tires and wheels make all sorts of smoke as they attempt to generate grip to no avail at the hands of the skilled driver.
In Riga, Latvia, during the Drift King of Riga Parade – 2017, Wiecek was on hand with loads of other drifters, enthusiasts, and drivers hooning and having a good time. However, the local police were out in full force and didn't take too kindly to some of the drivers smoking their tires and wheels. While driving, one of the motorcycle police officers sped up alongside of Wiecek and waved their finger in disapproval as a warning to the drifter.
Talk about getting lucky.
Source: robyworks YouTube