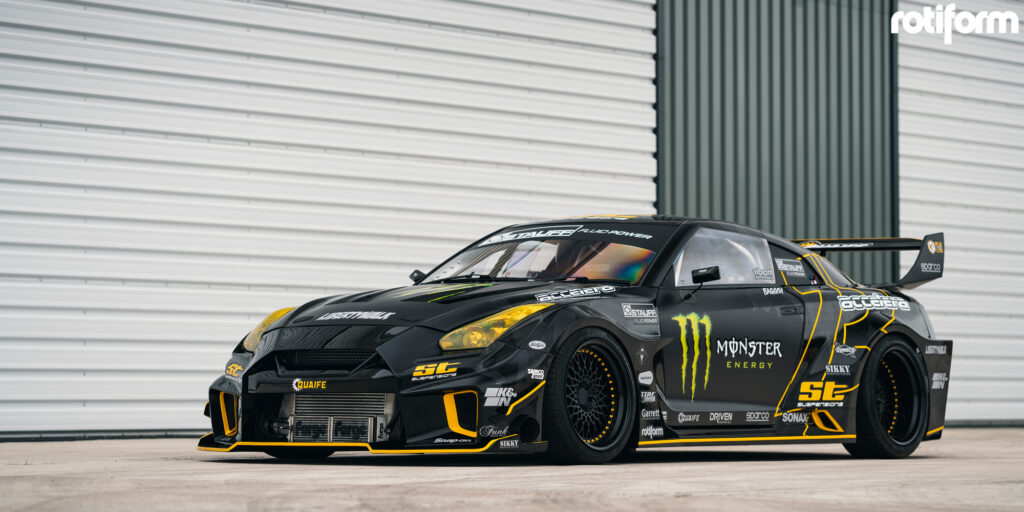 Decked out to go all-out.
The R35 Nissan GT-R has been tearing up the pavement for over a decade. The current-generation model is slowly getting a bit long-in-the-tooth compared to the competition but its replacement is on the horizon. In the meantime, this GT-R is slinging some serious visual and mechanical heat from its sponsor-clad upgraded bodywork to the modified engine and new Rotiform wheels.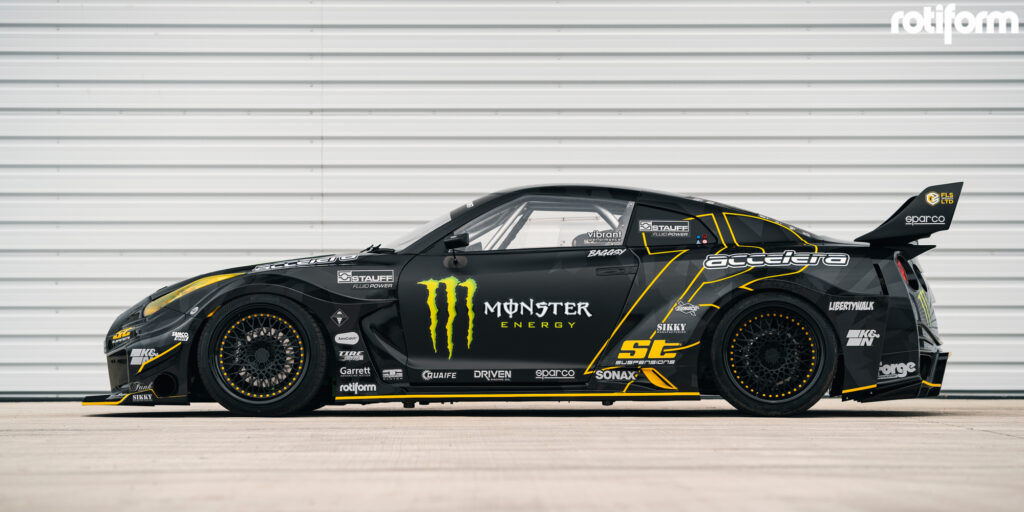 In factory form, the Nissan GT-R is currently doling out a healthy 565 horsepower and 467 lb-ft. of torque from its twin-turbocharged 3.6-liter V-6 engine. That's hitting all four Rotiform wheels through a six-speed dual-clutch gearbox. But, this GT-R is packing even more heat thanks to some serious modifications to the engine that emits a vicious roar thanks to an exhaust protruding from the side of the front bumper.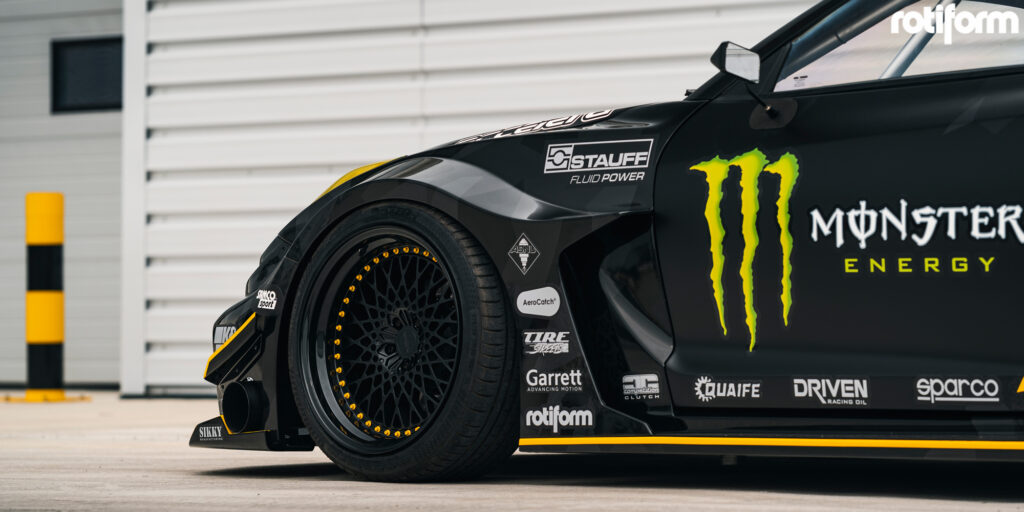 Showing off that newly-added power is a full body kit that includes a new front bumper with increased aerodynamic efficiency, flared fenders with brake cooling ducts above the Rotiform wheels, new side skirts, and a new rear bumper. There's also a new splitter up front, rear diffuser, and large rear wing to generate all sorts of downforce and reduce lift. Add in a new suspensions setup, new brakes, and some other hardcore mechanical goodies, and you have yourself an absolute speed demon on the track.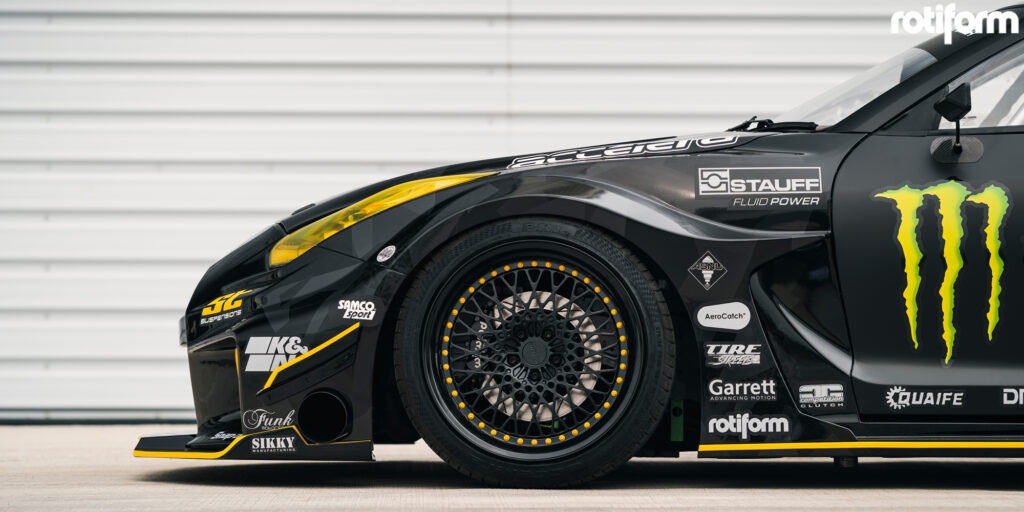 Godzilla also got a new pair of shoes in the form of Rotiform wheels. For this fitment, Rotiform LHR wheels in a dense mesh design were chosen. These multi-piece Rotiform LHR rims feature a Matte Black finish with Yellow hardware and deep lips with a staggered 20-inch front and rear fitment. Sticking to the pavement are 275/35 ZR20 Accelera PHI 2 tires to cut down on time at the track.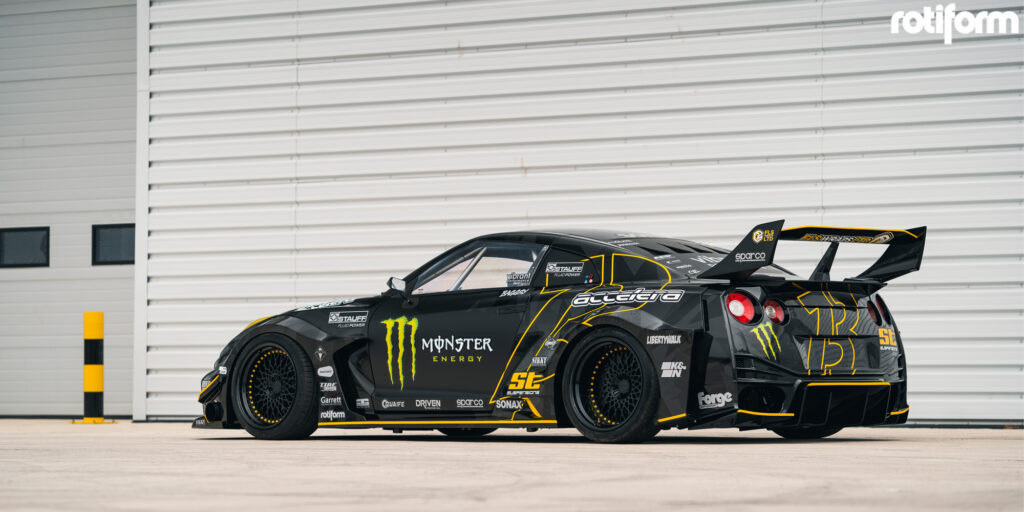 This R35 Nissan GT-R has been heavily modified and upgraded to make it one of the quickest on the track and fastest on the eyes thanks to new engine tuning, Rotiform LHR wheels, a new body kit, and all sorts of other goodies.
Fitment Specifications:
Vehicle: Nissan GT-R
Wheels: Rotiform LHR
Wheel Finish: Matte Black with Yellow Hardware
Wheel Diameter: 20 inches
Tires: Accelera PHI 2
Tire Size: 275/35 ZR20
Source: Rotiform