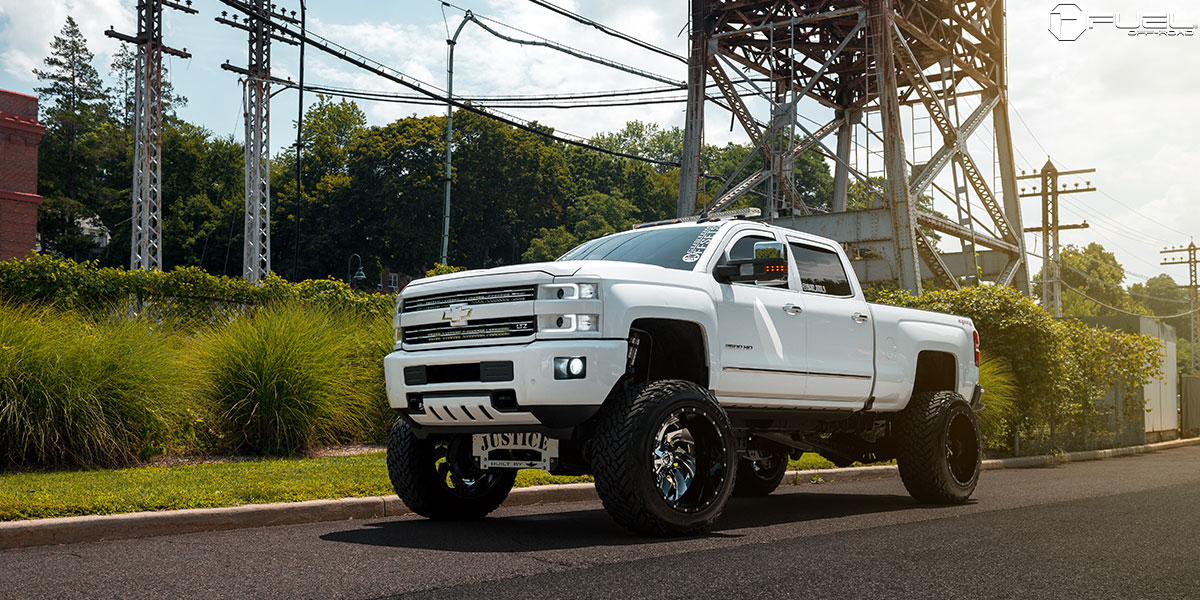 It's time to step up.
This Chevrolet Silverado 2500HD is all about putting on a show and making its presence felt. From the new Fuel Wheels to the lifted suspension, this heavy duty truck is hard to miss – and that's on purpose.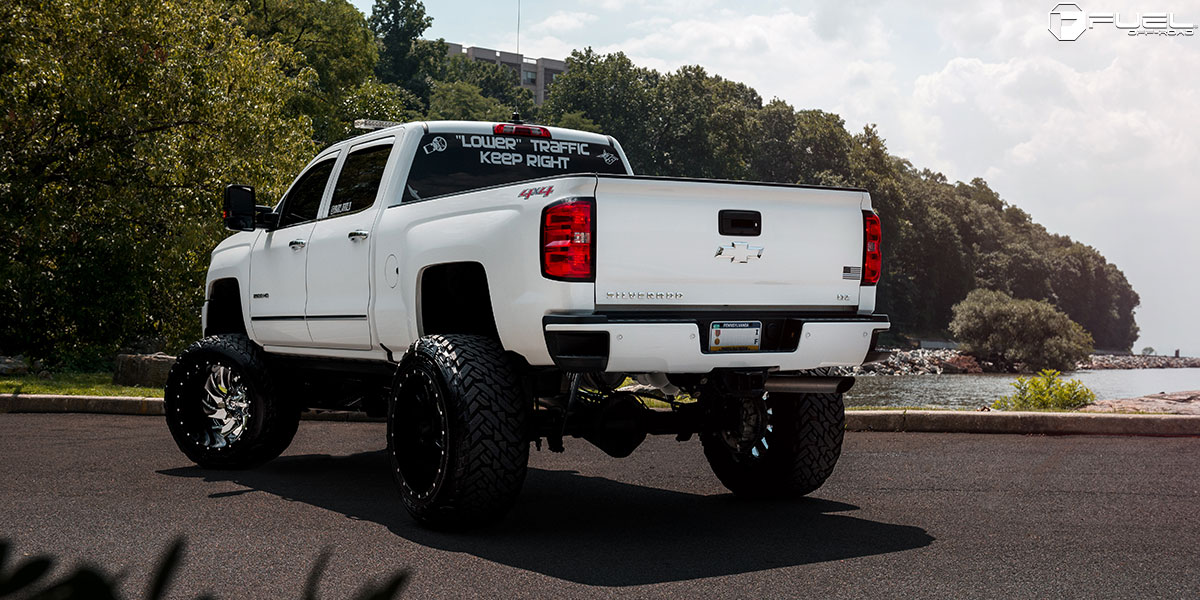 In stock form, there's a lot to like about the Chevrolet Silverado 2500HD. There's a big ol' 6.2-liter V-8 engine under the hood that generates 360 horsepower at 5,400 RPM and 380 lb-ft. of torque at 4,200 RPM, which is more than enough to move a massive set of Fuel Wheels. Then there's the optional 6.6-liter Duramax turbodiesel V-8 engine that can make a whopping 445 horsepower at 2,800 RPM and 910 lb-ft. of torque at just 1,600 RPM.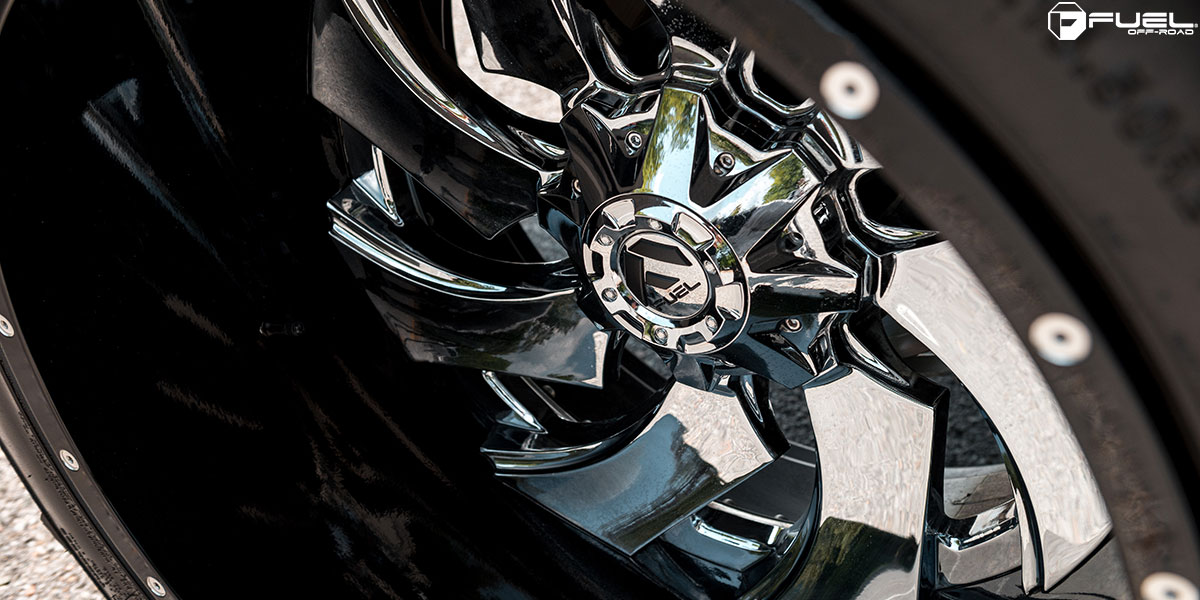 But that's only part of what makes the Chevrolet Silverado 2500HD so great. The beefed up suspension and chassis make towing, hauling, or pulling a breeze.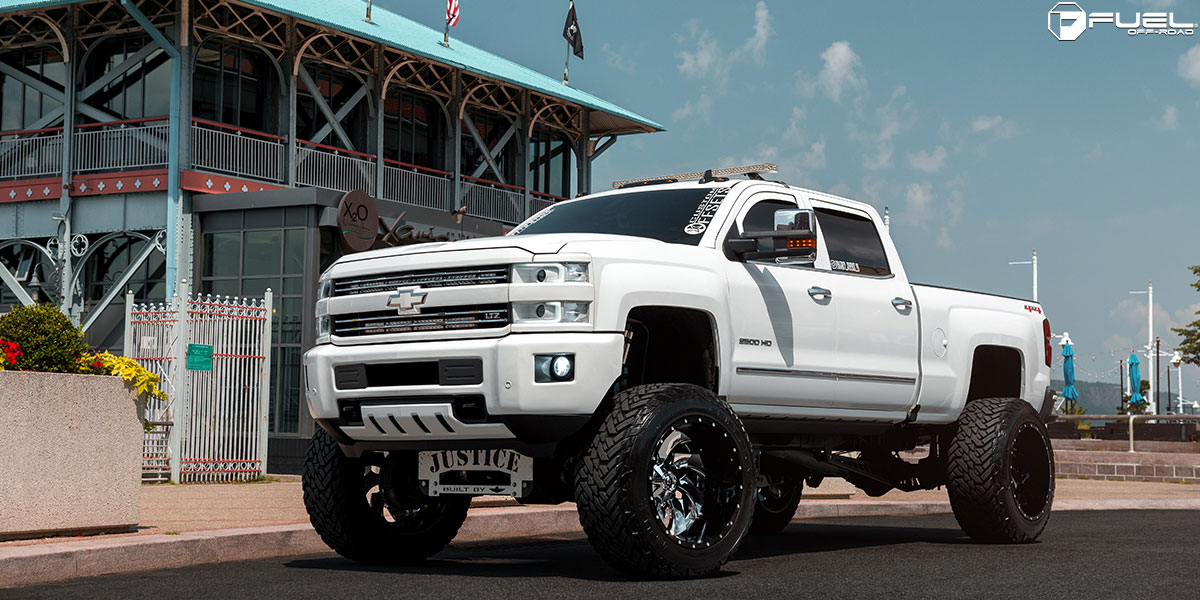 This Silverado 2500HD, however, is all about style. A full custom lift kit was added that significantly raises the entire body and makes room for the new Fuel Wheels. A white-painted skid plate, grille, logo, lights, and more make the truck stand out even more.
But the real part that brings it all together is the new set of Fuel Wheels. Here, Fuel Cleaver – D240 rims were chosen and installed in a massive 24-inch diameter at the front and rear axles. Each one of the Fuel Cleaver – D240 rims were given a special Chrome center finish with Gloss Black outers and contrasting hardware.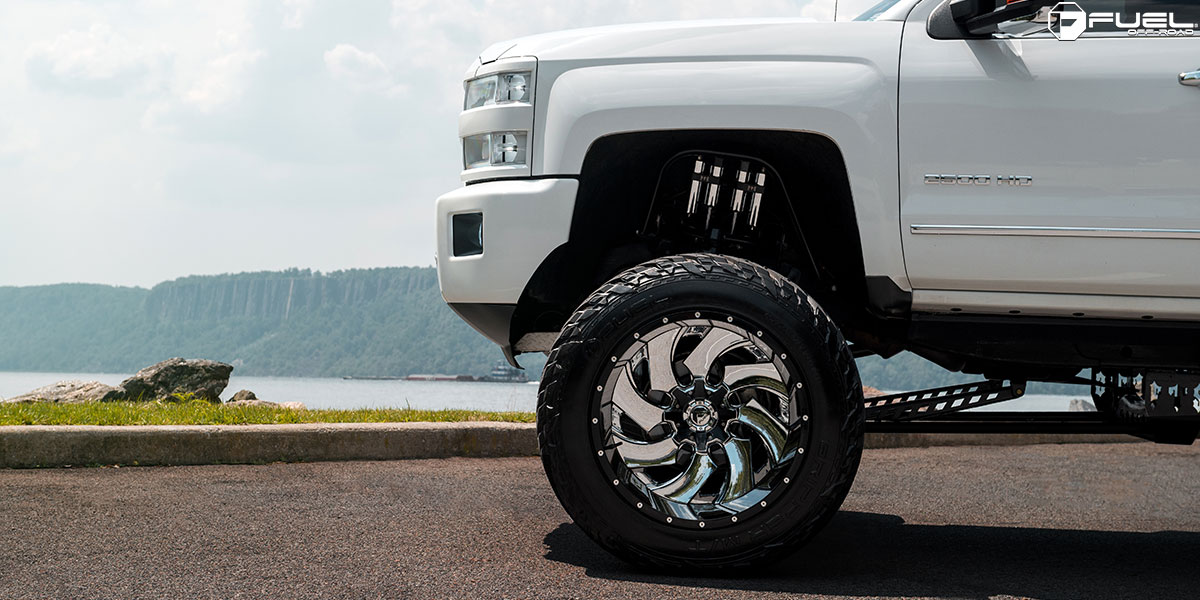 With the new set of Fuel Cleaver – D240 rims and loads of other goodies, you can bet that this custom Chevrolet Silverado 2500HD will be making quite a scene.
Fitment Specifications:
Vehicle: Chevrolet Silverado 2500HD
Wheels: Fuel Cleaver – D240
Wheel Finish: Chrome center, Gloss Black outer
Wheel Diameter: 24 inches
Credit: @project_justice_ts
@americantire
Photo @sasdesignsny