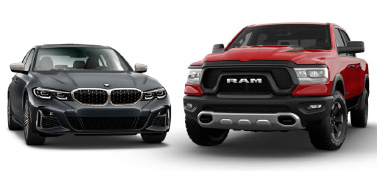 1.

Select your vehicle

Use the "Shop by Vehicle" search tool on the home page and always on the top main menu under "Wheels & Tires Package" to select the year, make, model of your vehicle.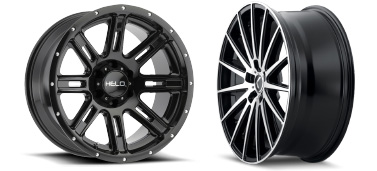 2.

Add wheels, narrow your results

Overwhelmed by the hundreds of wheel options? Use our filter tool to refine your search. For example, you can select a specific wheel finish and wheel brand or add a fifth wheel. By clicking on the "Add to Package" button, you are already halfway through creating your package and moving on to adding tires.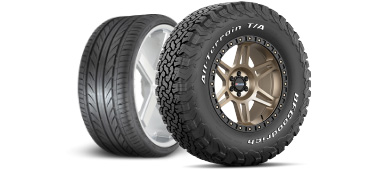 3.

Add tires and complete

Just like on the previous step of adding wheels, you will be able to filter the tire results by different attributes specific to tire products. You can narrow results by tire type (all season, all terrain, mud terrain, etc.), load index, speed rating, brand, and more.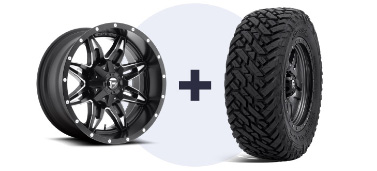 4.

Purchase or modify

Once you've put together your ideal wheel and tire package, just click on the "Add to cart and proceed" button and you'll be ready to order! Otherwise, you'll have the chance to create unlimited combinations by changing the wheel or the tire as you see fit. Our wheels & tires package interface makes it extremely easy to quickly shop for the perfect set of wheels and tires for your vehicle. All packages are guaranteed to fit your selected vehicle perfectly!