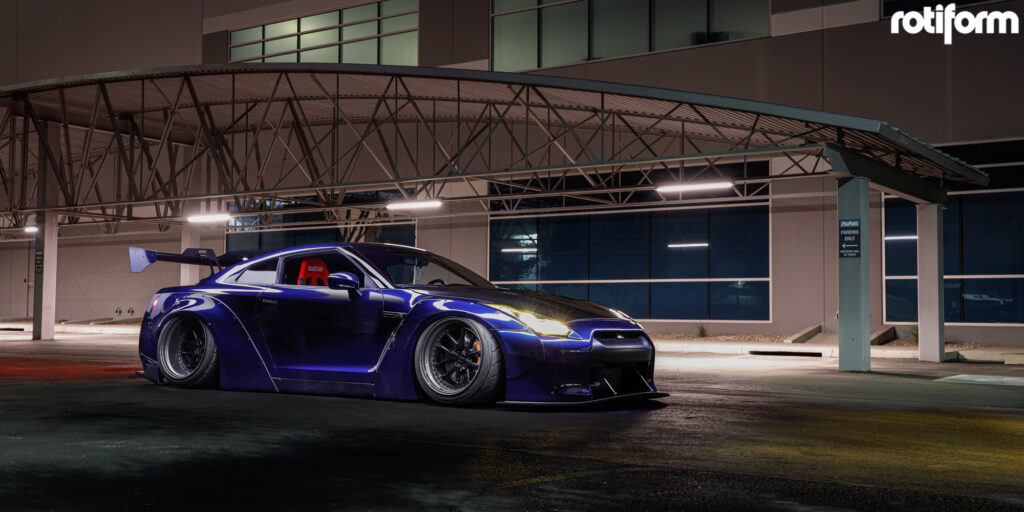 That R35 Growl.
For years, the cars that held the fastest Nürburgring lap times were heralded as the king of speed and high-performance. For years, that was the R35 Nissan GT-R. This large, all-wheel drive, twin-turbo monster from Japan out-slugged the likes of Porsche, Ferrari, Lamborghini, and others on the famed German track. It may not be the fastest around today, but it's still a head-turner and this bad boy fits that to a tee thanks to a widebody aero kit, new suspension, Rotiform wheels, and more.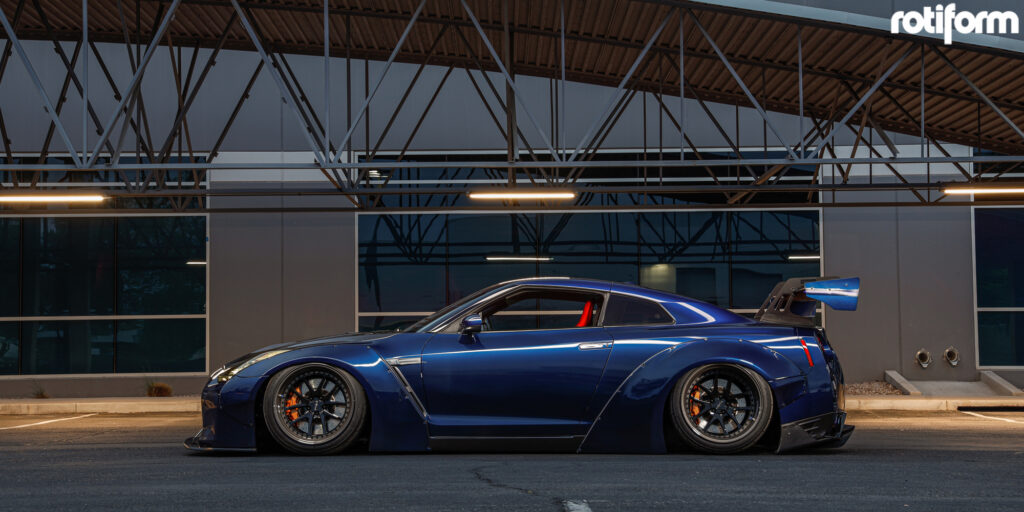 The Nissan GT-R (R35) is powered by the VR38DETT twin-turbocharged 3.8-liter V-6 engine that has become famous for its use in the super car. In it's latest, most powerful iteration, the engine produces up to 600 horsepower at 6,800 RPM and 481 lb-ft. of torque from 3,600 to 5,600 RPM. That's sent through a six-speed dual-cutch transmission to all four Rotiform wheels, resulting in some absolutely blistering acceleration.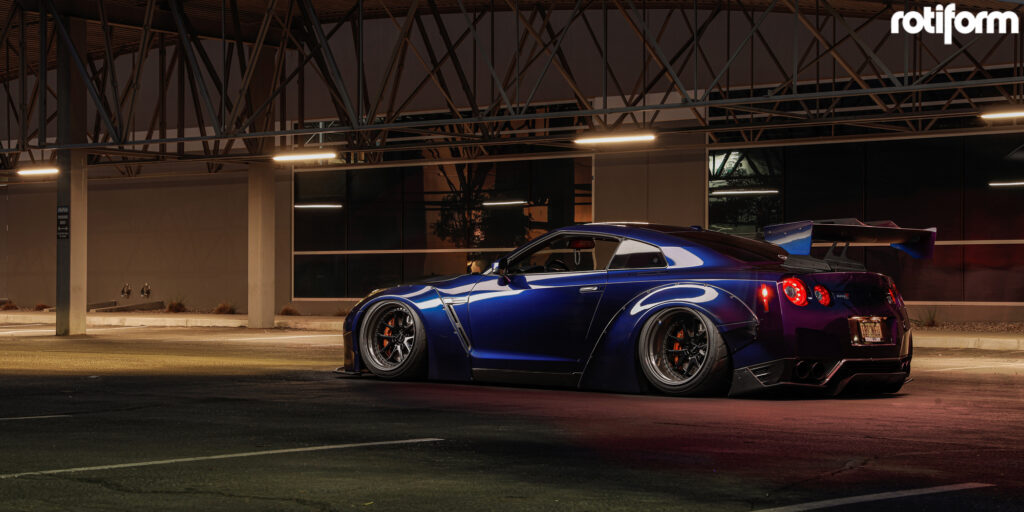 This, however, is not your average Nissan GT-R. This beast features a full widebody aerodynamic kit with massive fenders and exposed bolt apertures housing the new Rotiform wheels. There's a new front bumper with splitter and rear bumper with diffuser. A large rear wing spoiler dominates the trunklid and emphasizes the car's performance capabilities. A new air suspension setup helps lower the entire super car and neatly tucks the rims beneath the fenders for a low, powerful look.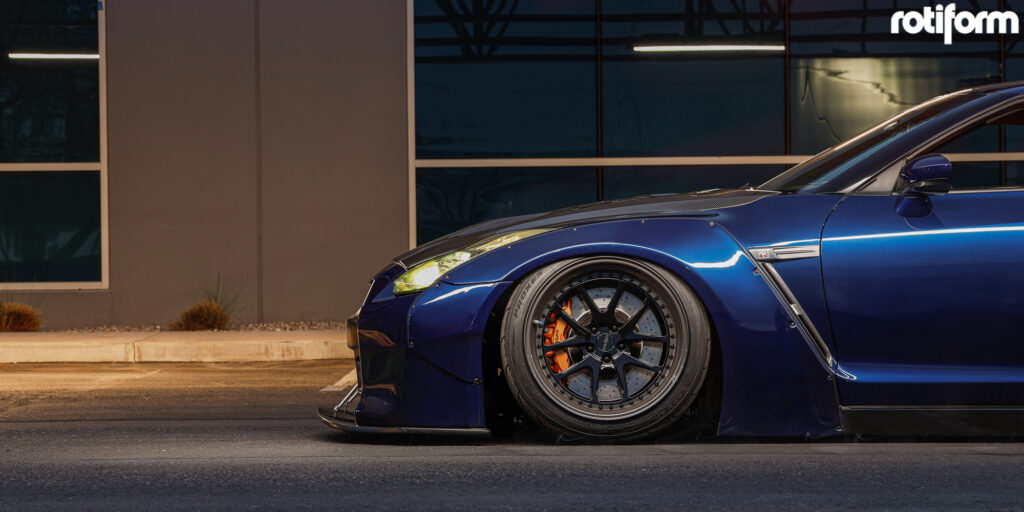 This Nissan GT-R also sports a fresh set of custom Rotiform SNA rims. These Rotiform wheels feature a three-piece construction with step lip and exposed hardware. The mesh spoke design exudes confidence and power while the Black finish provides just enough contrast to the super car's Blue exterior and exposed carbon fiber. For this fitment, the new Rotiform SNA rims were installed in a 20-inch diameter at the front and rear and shod in 265/65 ZR20 Toyo Proxes tires for never-ending grip.
The Nissan GT-R may be in need of an update, but this widebody Godzilla with Rotiform SNA wheels and boatloads of modifications will be a head-turner for years to come.
Fitment Specifications:
Vehicle: R35 Nissan GT-R
Wheels: Rotiform SNA
Wheel Diameter: 20 inches
Wheel Finish: Black
Tires: Toyo Proxes
Tire Size: 265/65 ZR20
Source: Rotiform