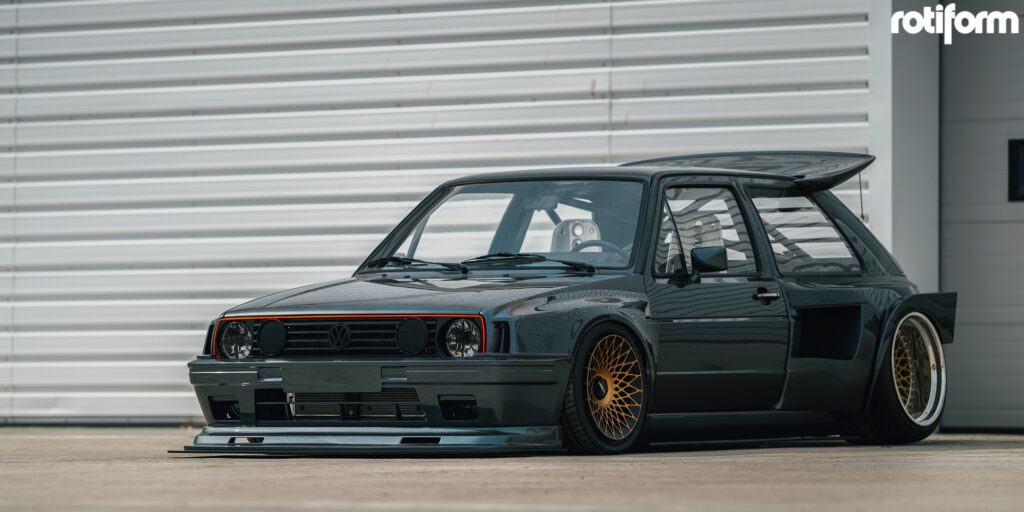 Thunderbunny.
There are lots of powerful hatchbacks today that are built for speed and agility while putting all sorts of modern technology at our fingertips. But, there's nothing like a classic – especially one that's been modified to the gills down outright performance. This MkII Volkswagen GTI nicknamed the 'Thunderbunny' is just that with its staggered Rotiform wheels, weight-reduction, and widebody aero kit.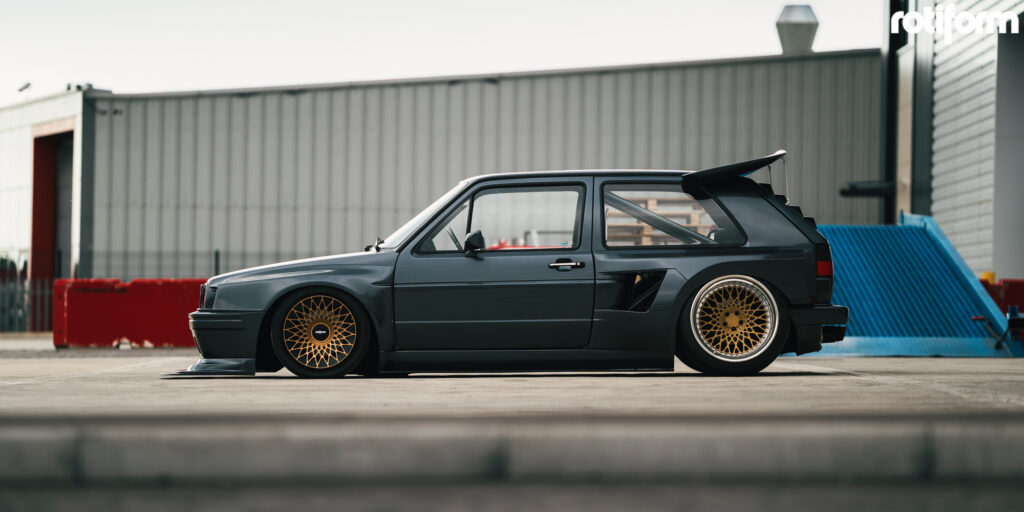 The standard Volkswagen Golf GTI came with a naturally-aspirated 16-valve, four-cylinder engine in 1987. This 1.8-liter engine generated 137 horsepower at 6,100 RPM and 124 lb-ft. of torque at 4,600 RPM for the front wheels. That was sent through a five-speed manual transmission. Here, this heavily-modified Golf GTI features a whole lot more power going to its Rotiform wheels thanks to a mid-mounted 24-valve VR6 engine driving the rear wheels.
This MkII Volkswagen Golf GTI is the closest thing that you'll be able to get to a time-attack-spec model. The entire interior has been gutted and given race-sped safety measures with new seats, roll cage, and more upgrades for the sake of speed and acceleration. New flared fenders with integrated air intakes to cool the brakes cover the new Rotiform wheels while new front and rear fascias provide some serious aerodynamic downforce to keep this hot hatch stuck to the pavement. A new suspension lowers the entire body close to the ground and keeps things planted firmly.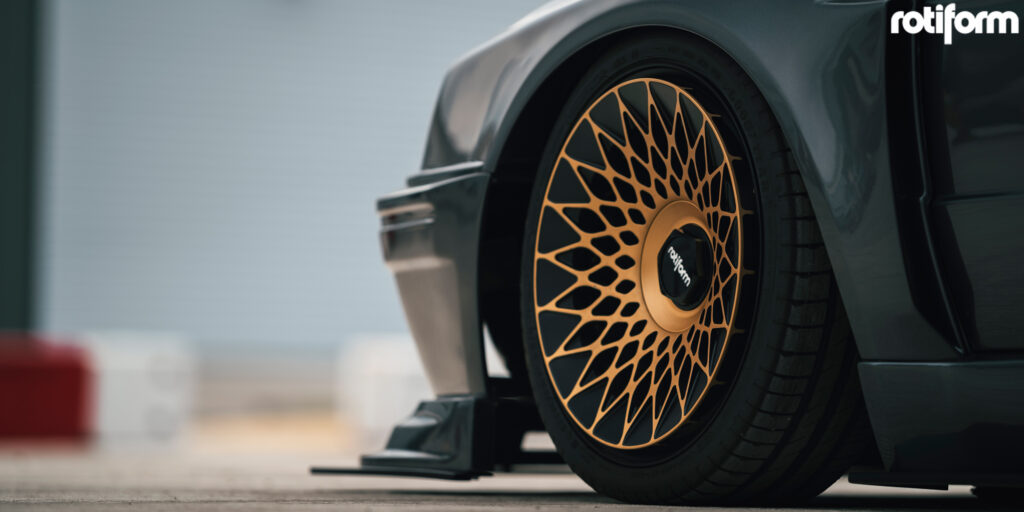 Hitting the pavement is a new set of Rotiform LHR-F rims. For the Thunderbunny, the new Rotiform wheels were installed in a staggered 17-inch setup at the front and rear, with the latter coming in with a larger width and step-lip configuration. Both the front and rear Rotiform LHR-F rims boast a concave depth with Gold-finished face. The rear pair also boasts a polished lip with exposed hardware.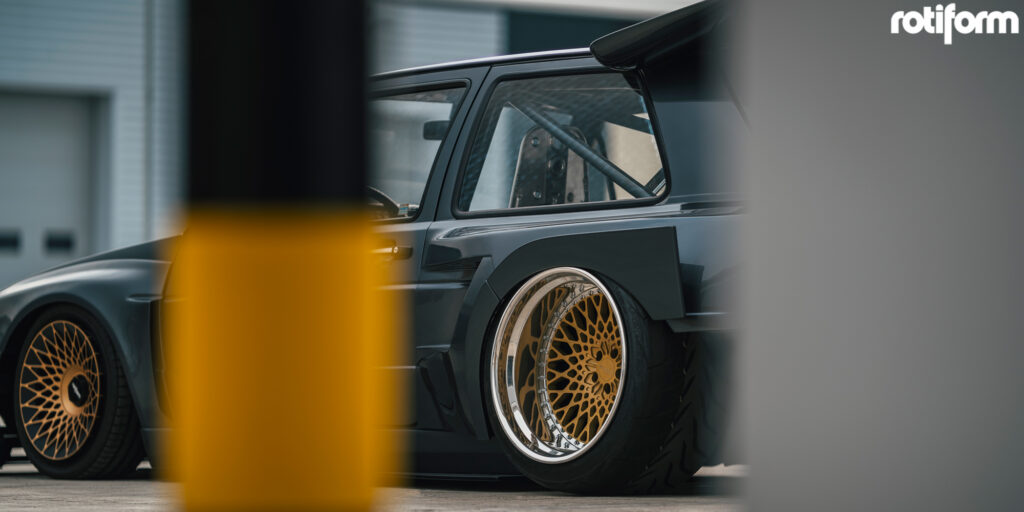 If you're looking for an utterly absurd way to enjoy a classic with a touch of minimalism and modern power, the Thunderbunny by JP Performance in Germany is right up your alley with its widebody kit and Rotiform LHR-F wheels.
Fitment Specifications:
Vehicle: MkII Volkswagen Golf GTI "Thunderbunny"
Wheels: Rotiform LHR-F
Wheel Finish: Gold face with Black accents, Polished step-lip (rear)
Wheel Diameter: 17 inches
Build Credit: JP Performance
Source: Rotiform