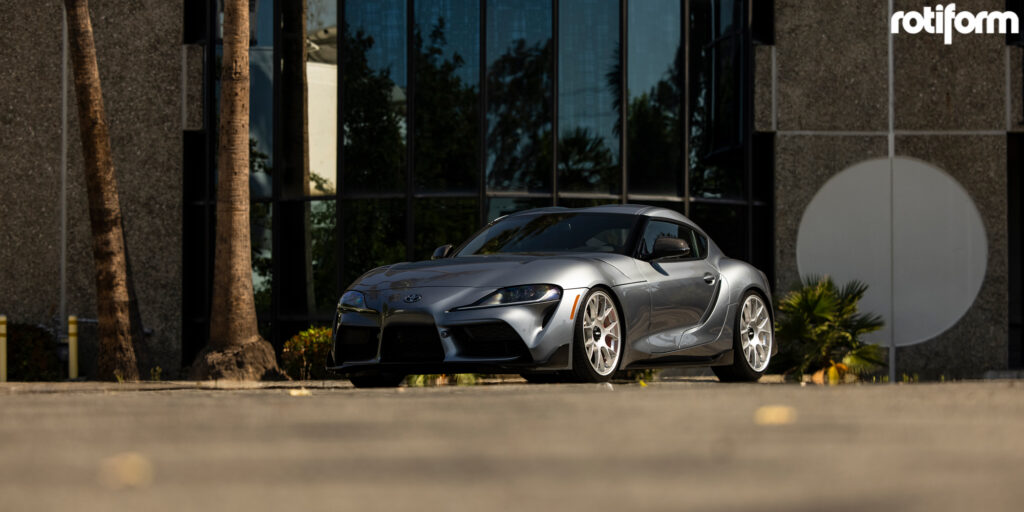 A sports car revival.
Few nameplates carry as much weight and fandom in the Toyota brand as the Supra. The sports car was the poster car for tuners and racers alike in the 1990s and it's still a highly sought-after car to this day. Production ended in 2002 and it wasn't until 2020 that the next-generation model came about with much anticipation and some German roots. This bad boy has some serious looks and a new set of Rotiform rims to make it stand out even more from the crowd.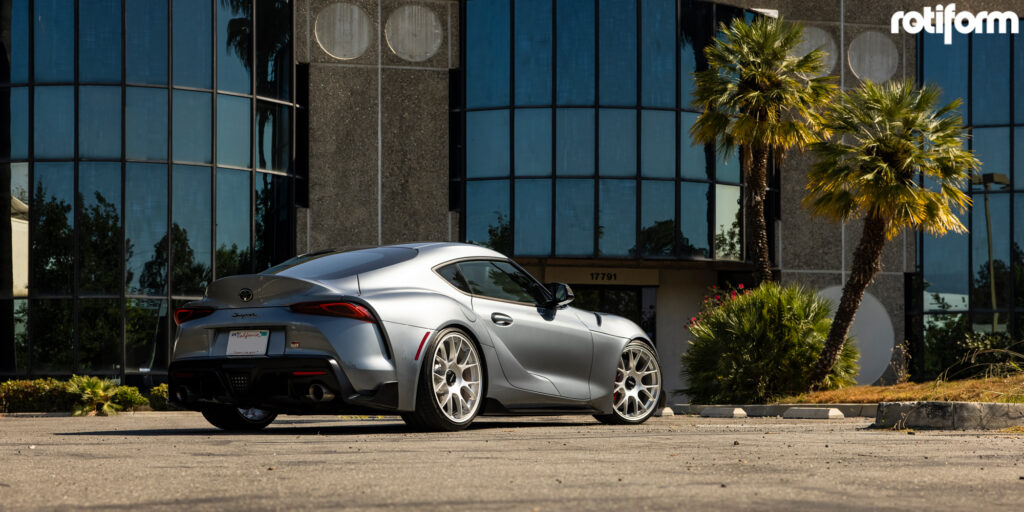 The fifth-generation Toyota Supra (J29) arrived with much criticism due to its development and production that is shared by the BMW Z4. In the 3.0 models, a 3.0-liter, twin-scroll turbocharged inline-six cylinder is used and generates a healthy 382 horsepower from 5,800 to 6,500 RPM and 368 lb-ft. of torque from 1,800 to 5,000 RPM. That's mated to an eight-speed automatic transmission that sends power to the rear Rotiform rims and allows for a quick 3.9-second 0-60 mph acceleration time and 155 mph limited top speed.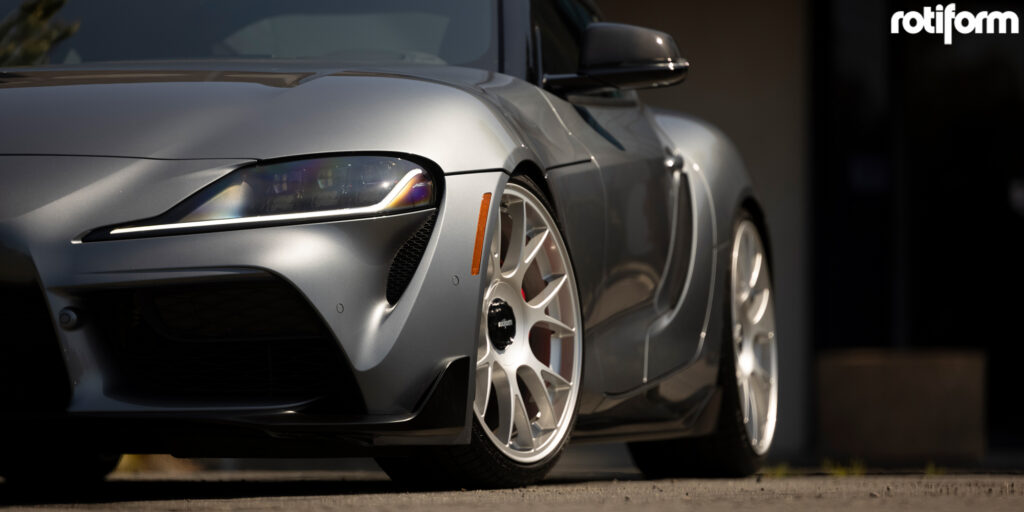 On the 3.0 and 3.0 Premium models like this Toyota Supra, there's also a host of other goodies as standard. An Adaptive Variable Sport (AVS) suspension system and Active rear sport differential allows for more precise grip and power delivery. Brembo four-piston brakes hide behind the Rotiform rims while brushed stainless steel dual exhaust tips and folding Matte Black mirrors also come as standard.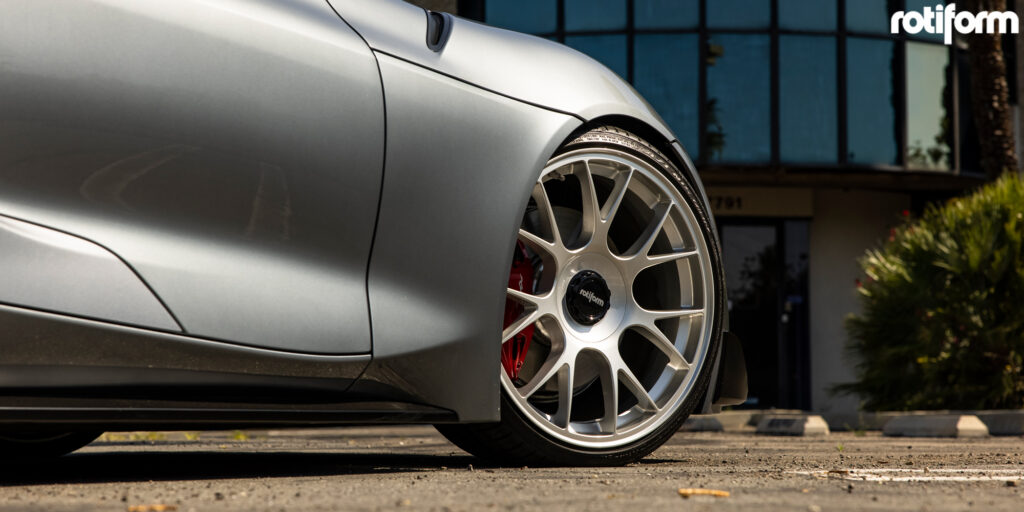 This fitment takes a more aggressive approach to style and motoring. Here, this Toyota Supra was outfitted with new Rotiform TUF wheels. The Rotiform rims feature a slick Gloss Silver finish that pairs well with the factory Grey color of the Supra and contrasting Black bodywork. Each one of the Rotiform TUF wheels measures a confident 20 inches in diameter and features a clean mesh spoke design. New Falken Azenis tires are also used to generate even more grip than the factory rubber.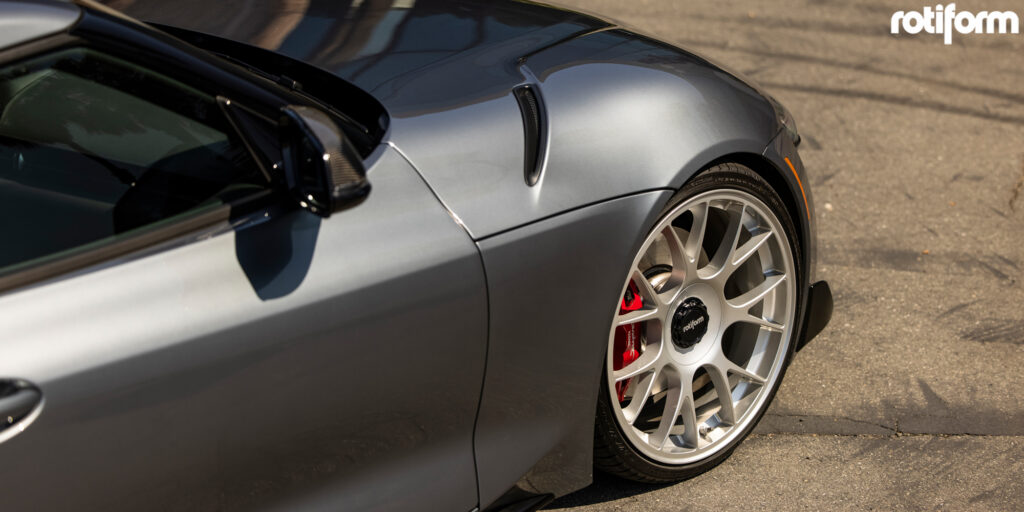 The Toyota Supra may not have the same full Japanese roots as its predecessors, but it has an eye catching style and performance – especially when combined with new Rotiform TUF rims and Falken tires.
Fitment Specifications:
Vehicle: Toyota Supra
Wheels: Rotiform TUF
Wheel Finish: Gloss Silver
Wheel Diameter: 20 inches
Tires: Falken Azenis
Source: Rotiform