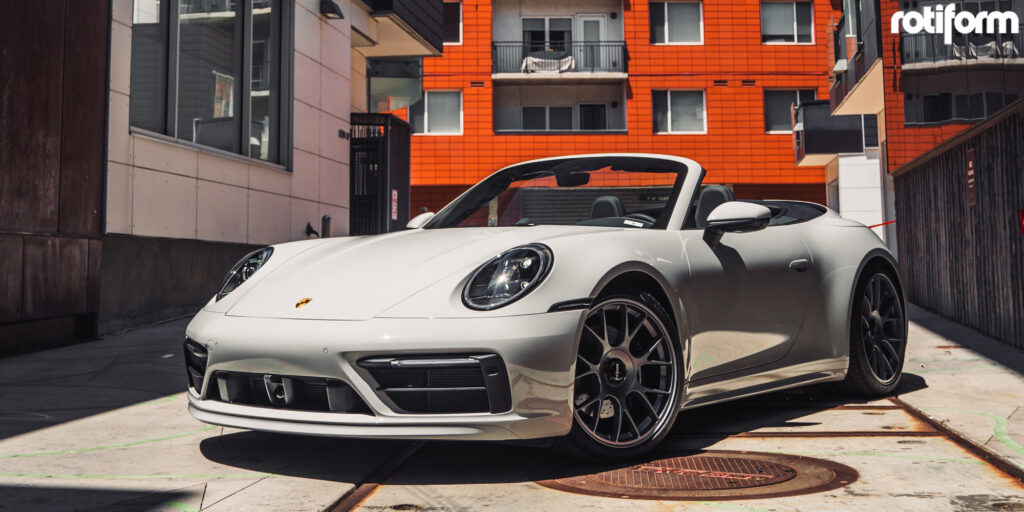 Take your top off!
It's hard to believe that the Porsche 911 has spanned only eight generations over its 60-plus-year run. The 992-generation that made its debut in 2018 transformed the sports car further. This drop-top 911 Carrera S Cabriolet is even more exciting thanks to a new set of Rotiform wheels and some added aero that makes it subtle but inspiring.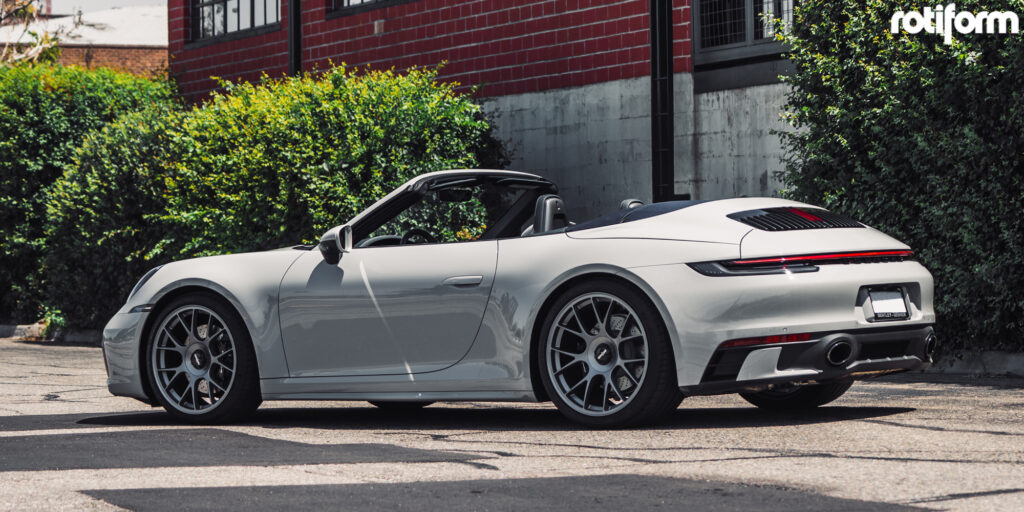 The 992-generation of Porsche 911 Carrera models is all-turbo for the first time and it makes quite a difference in performance. In this 911 Carrera S Cabriolet, there's a 3.0-liter twin-turbocharged flat-six motor that spits out 444 horsepower at 6,500 RPM and 391 lb-ft. of torque from 2,300 to 5,000 RPM. That's sent to the rear Rotiform wheels through a seven-speed PDK dual-clutch transmission. That's good for a 3.7-second 0-62 mph acceleration time and a 190-mph limited top speed.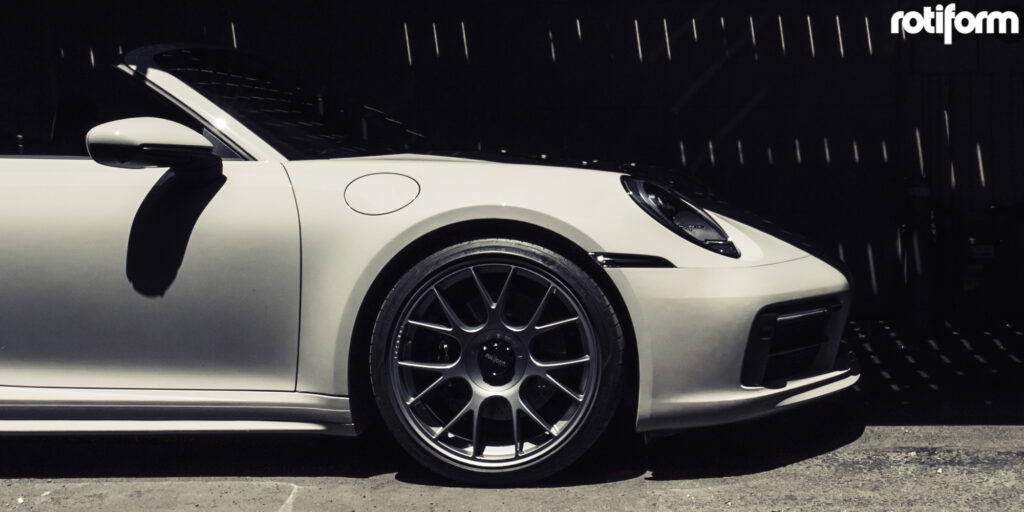 The owner of this White Porsche 911 Carrera S Cabriolet hasn't gone overboard with a laundry list of modifications and upgrades. Instead, they stayed relatively subtle with the new aero and Rotiform wheels. At the front is a new body-colored splitter and air intake bits while the rear sports new body-colored accents around the lower valence for a cleaner look.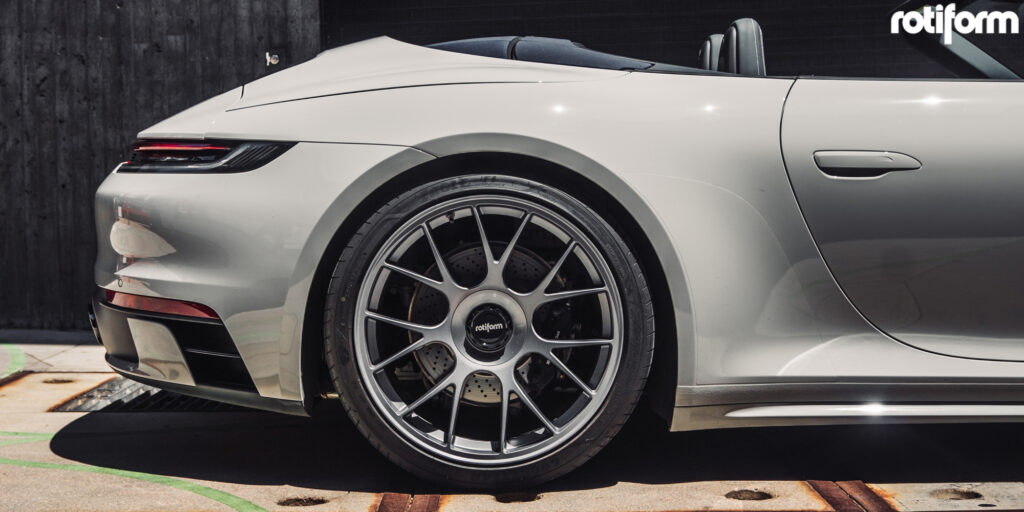 The real star of the show is the new set of Rotiform TUF rims. These classic mesh-spoke Rotiform wheels have a smooth Gloss Silver finish that works well with the factory White paint of the 911. Each one of the Rotiform TUF rims also measures 20 inches in diameter and perfectly fills in the fenders without going overboard.
Oftentimes, to really make a sports car stand out and be unique, you only need a few upgrades or modifications. All that this Porsche 911 Carrera S Cabriolet needs is a set of Rotiform TUF wheels and a few aerodynamic bits to make it into the perfect drop-top cruiser.
Fitment Specifications:
Vehicle: Porsche 911 Carrera S Cabriolet
Wheels: Rotiform TUF
Wheel Finish: Gloss Silver
Wheel Diameter: 20 inches
Source: Rotiform
Credit: @bluechipdenver