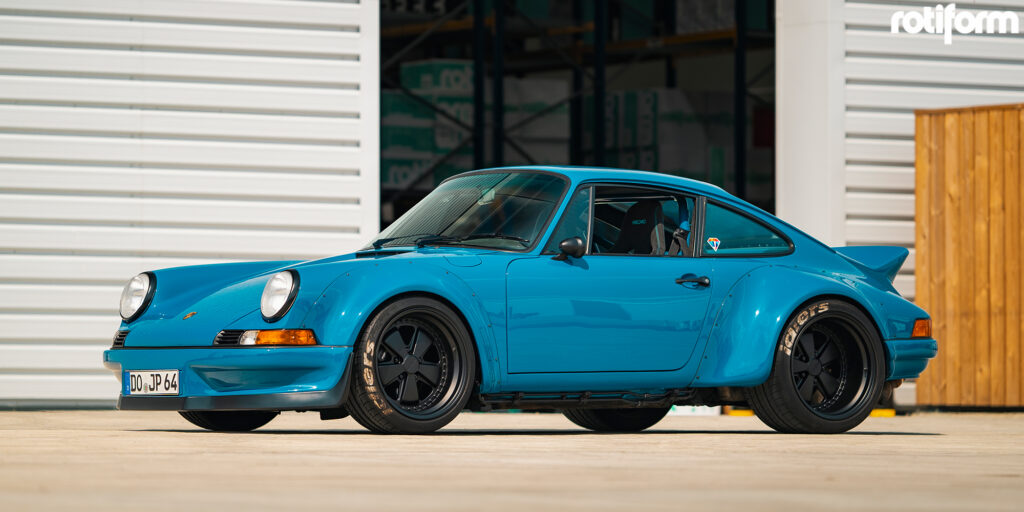 Grip and Rip.
There Porsche 911 has changed over the 50+ years that it's been on the road. The rear-engined sports car has been a favorite of driving enthusiasts for good reason and its air-cooled variants are automotive treasures with skyrocketing values. This Porsche 911 has been heavily modified and is ready to throw down with its Rotiform wheels in an old-school way.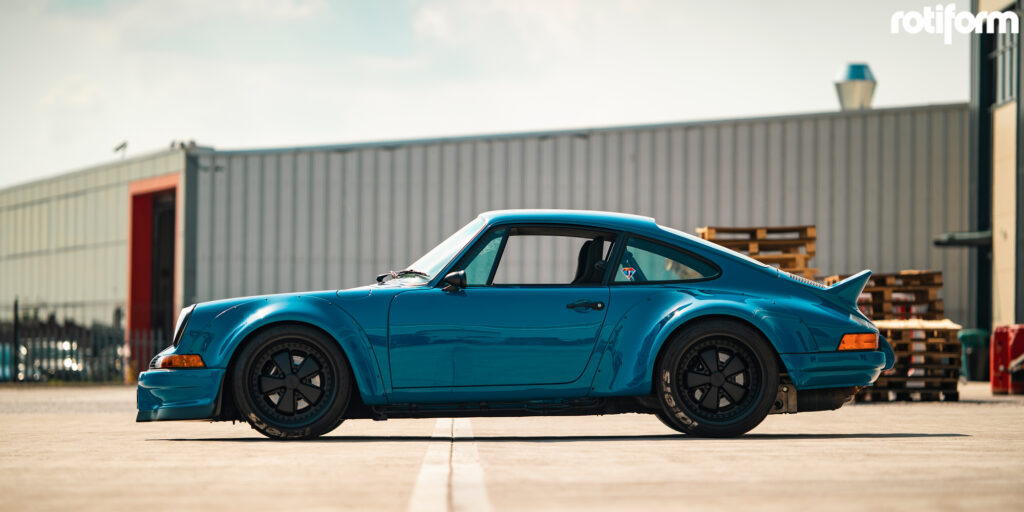 The Porsche 911 has utilized a rear-mounted flat-six engine for its entire lifespan. The unmistakable howl of the horizontally-opposed motor is unique and its mounting position calls for drivers to have a skilled hand in order to enjoy it to its fullest. This machine is no different with its air-cooled flat six that sends quite a bit of power to the rear Rotiform wheels in a raucous German groan. A manual transmission ensures drivers are shifting gears in a traditional way as they enjoy the curves of the road and track.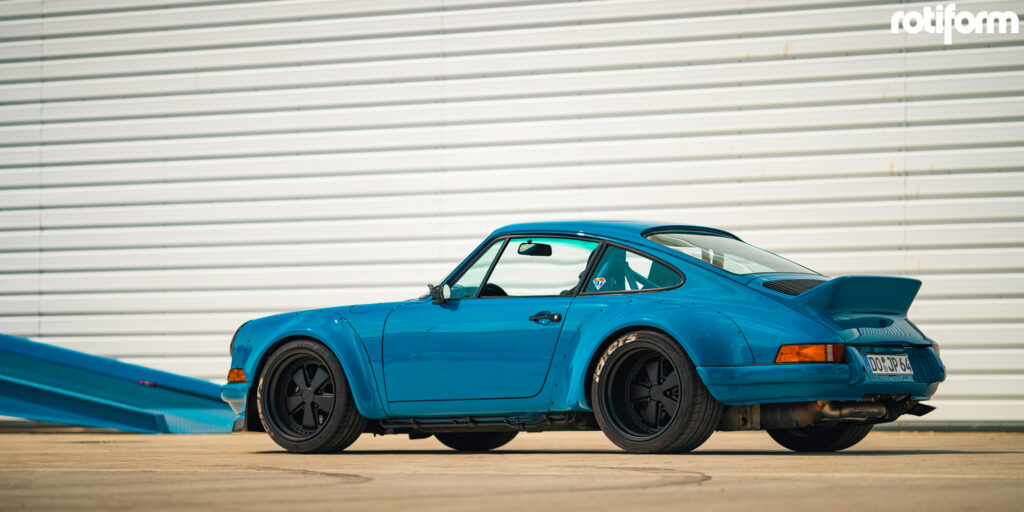 Visually, this Porsche 911 is everything you could ask for in an old school modified classic. The fenders have been extended and feature exposed bolt apertures for an industrial and functional look. At the rear, the iconic ducktail spoiler sits proudly to generate downforce and aid in sending cool air to the engine. A Carrera RS-inspired lower front fascia adds some visual athleticism while and exposed rear undercarriage shows that this sports car means business. A new suspension kit brings the body close to the new Rotiform wheels and sharpens up handling for the twisties.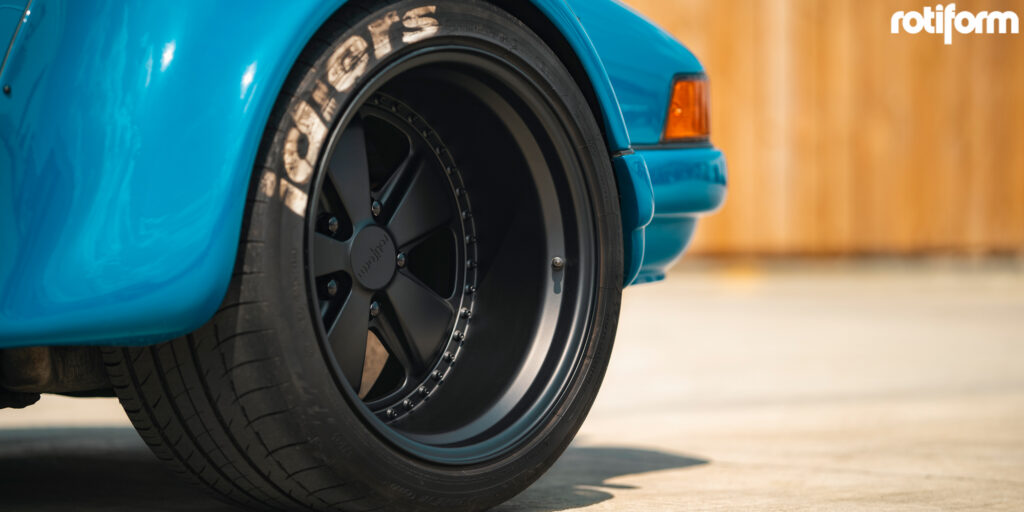 The other eye-catcher for this bad boy is a new set of Rotiform FUC rims. Inspired after the classic Porsche Fuchs, the Rotiform FUC rims feature a similar five-spoke design with a multi-piece construction, deep step lip, and more aggressive look. For this fitment, each wheel was installed in an 18-inch diameter with a wider rear setup and finished with a smooth Matte Black color. The rubber of choice here are Michelin Pilot Sports that serve up some serious grip on the asphalt to take advantage of this rear-engine chassis.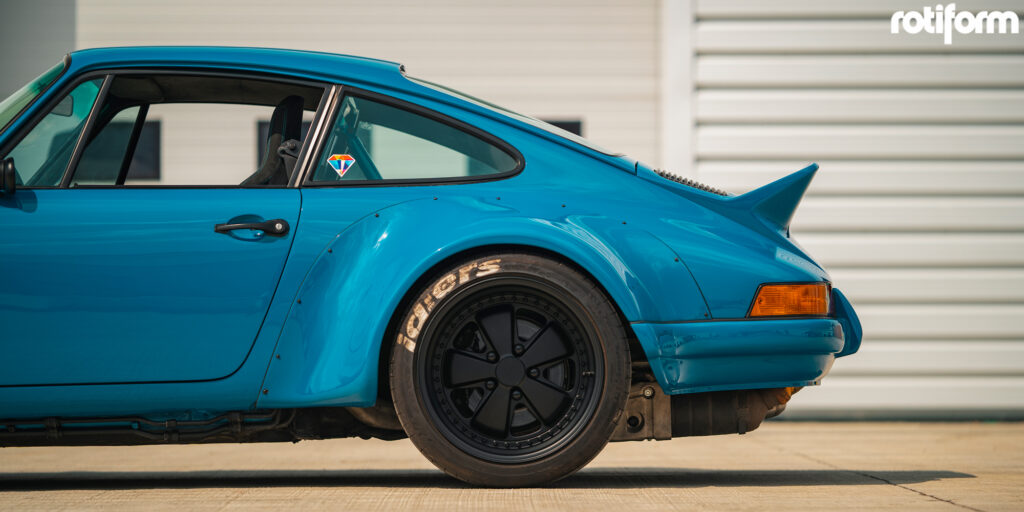 The Porsche 911 will always be a classic especially with an air-cooled engine. This modified example is ready to throw down some serious muscle with its widebody fenders and classic-inspired Rotiform FUC wheels.
Fitment Specifications:
Vehicle: Porsche 911
Wheels: Rotiform FUC
Wheel Diameter: 18 inches
Tires: Michelin Pilot Sport
Source: Rotiform