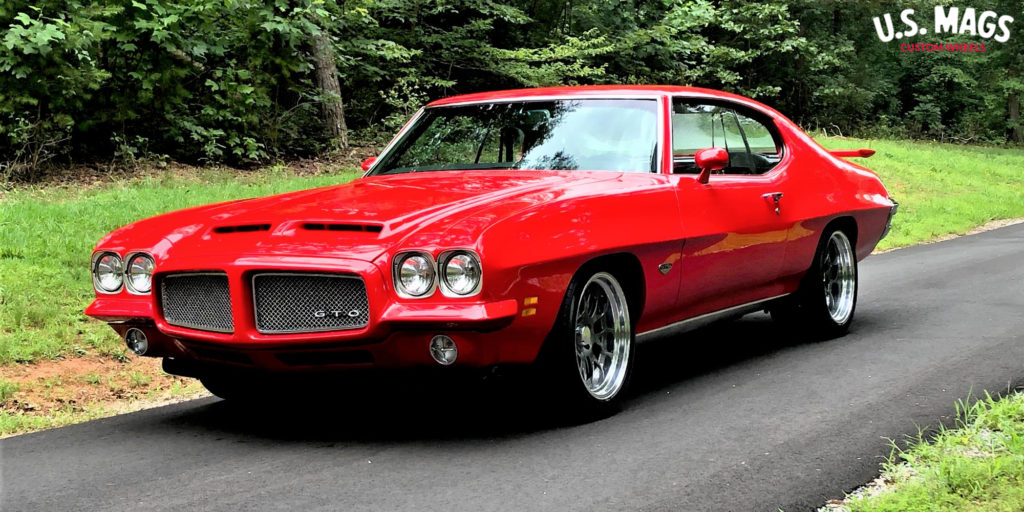 Flex that American muscle!
Nothing gets the blood flowing like the smell of burning rubber and a monster V-8 engine roaring. The best way to roast some tires is with an American muscle car and the Pontiac GTO was one of the best during its time. This 1971 model is something to behold with its new front fascia including the endura bumper. Plus, this bad boy is rocking a new set of US Mags wheels.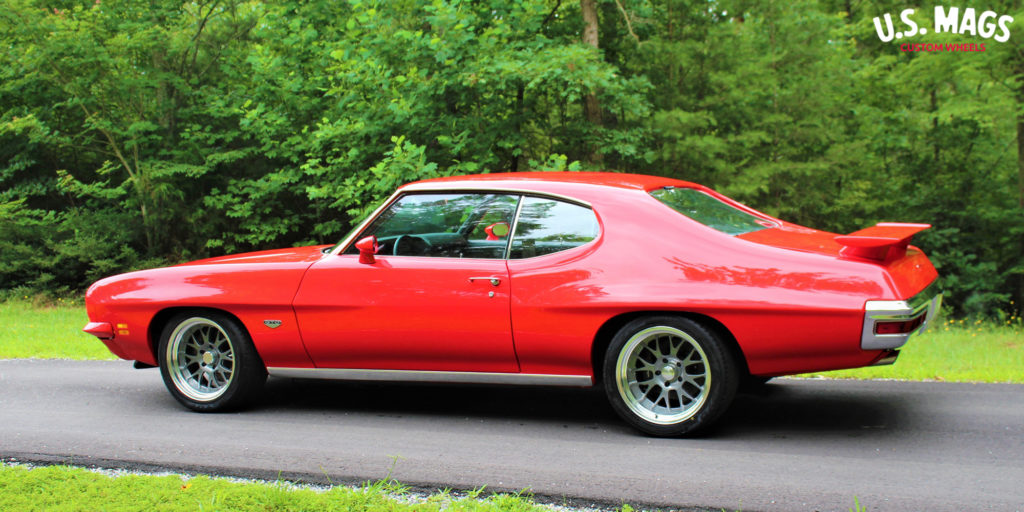 The 1971 Pontiac GTO was nothing to mess with in the muscle car game. Under the ventilated hood sat a 400 cubic-inch naturally-aspirated V-8 engine with an 8.2:1 compression ratio. A whopping 300 horsepower at 4,800 RPM and 400 lb-ft. of torque at 3,600 RPM was on tap, ready to melt the rear tires on the US Mags wheels.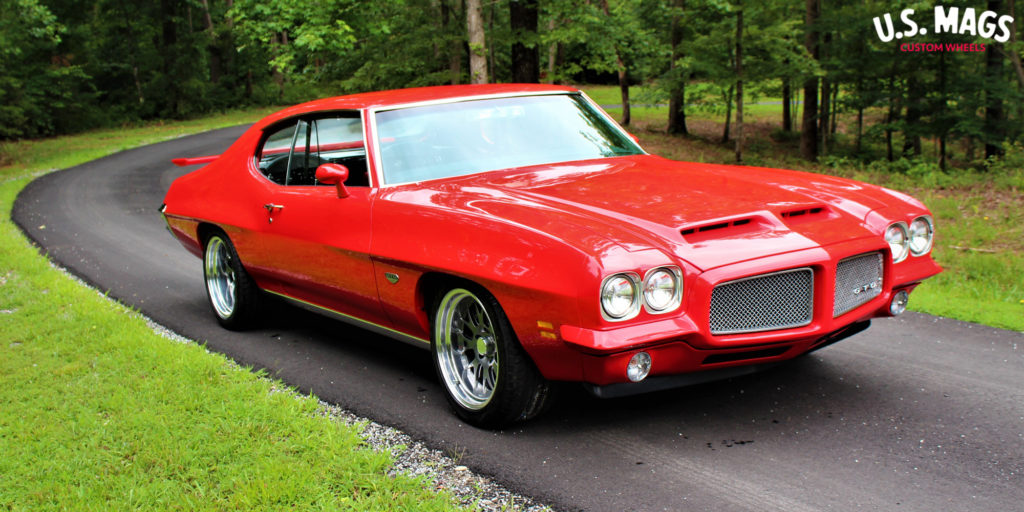 This old-school classic is in mint condition with its dazzling red color and sculpted lines while the quad headlights and mesh grille stare ahead beneath the hood vents to create a commanding and dominating road presence. At the rear, a large spoiler wing shows off the muscle car's purpose and adds some visual power. Sitting just beneath the powerful, lateral lines are new US Mags wheels.
Here, a new set of US Mags PT.3 – U381 wheels were installed. These multi-piece rims have a European-style mesh spoke design with a step lip that gives the muscle car a more athletic look. Here, the US Mags PT.3 – U 381 rims were installed in a large 18-inch diameter. Each one of the US Mags wheels also features a Gunmetal center with a Polished outer lip that works well with the color scheme of the classic.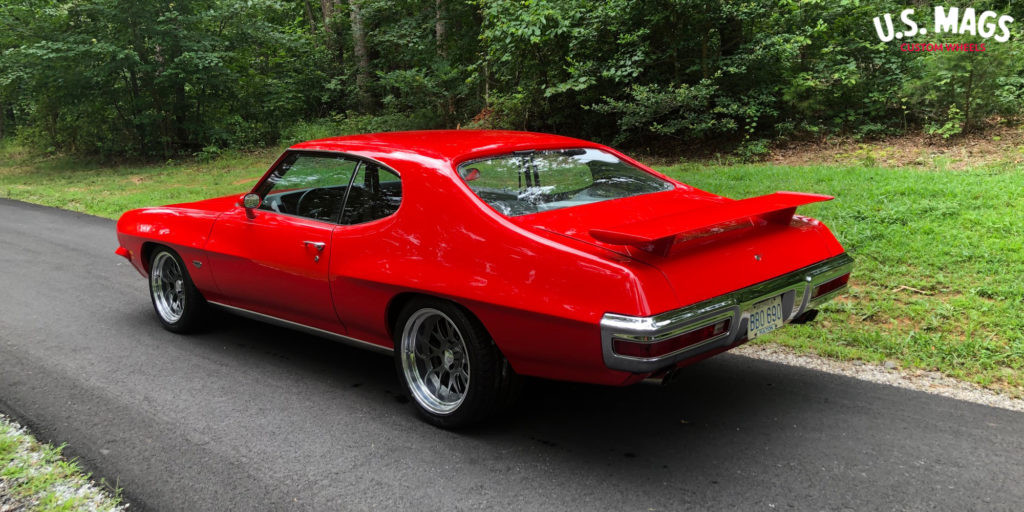 The Pontiac GTO may be no more in the world of muscle cars, but this bad boy wearing a set of US Mags PT.3 – U381 wheels is always going to be burning itself into memories.
Fitment Specifications:
Vehicle: Pontiac GTO
Wheels: US Mags PT.3 – U381
Wheel Finish: Gunmetal centers with Polished lips
Wheel Diameter: 18-inches
Source: US Mags