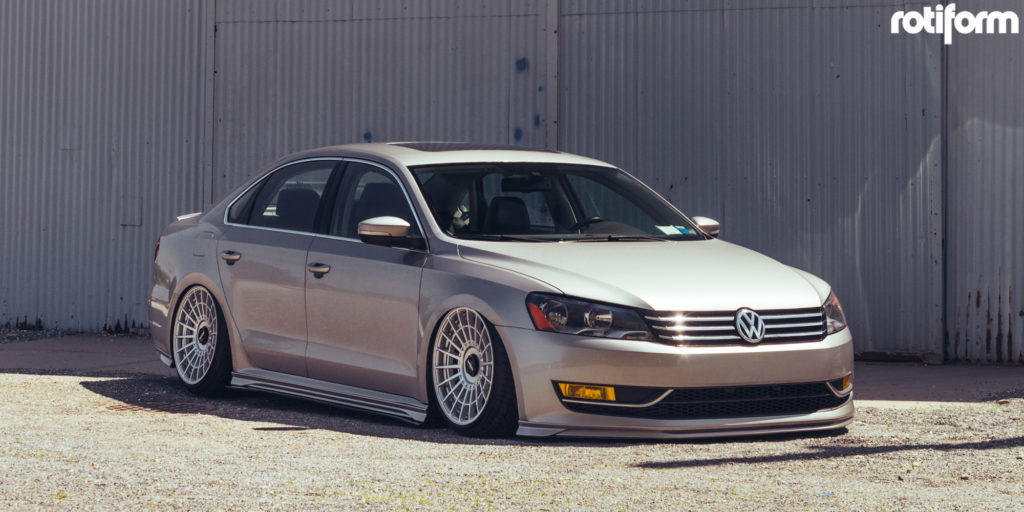 Low German Luxury.
The Volkswagen Passat has been a mainstay as a German sedan for decades. The cult-like Volkswagen enthusiasts have been working their magic on these for years and this B7-generation sedan is the perfect example of custom-tailored style. This four-door has been slammed, given a new aero kit, and equipped with a fresh set of Rotiform wheels to make it stand out from the crowd.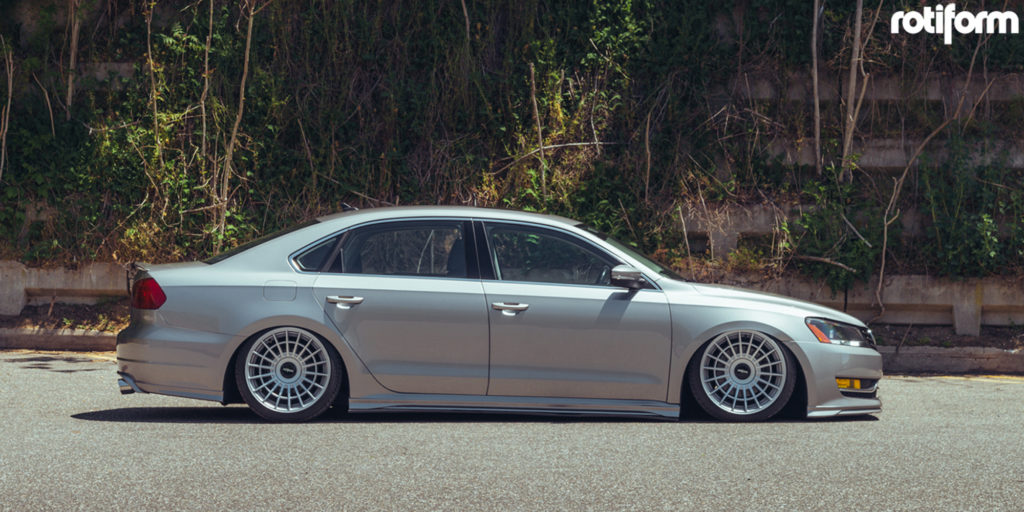 The B7-generation Passat came with an array of both gasoline and diesel engines. Here, a 2.0 TSI turbocharged inline-four engine generates 197 horsepower from 5,100 to 6,000 RPM and 207 lb-ft. of torque from 1,800 to 5,000 RPM. That's sent to the font Rotiform wheels, giving the sedan plenty of get-up-and-go. Throw on a tune, intake, and exhaust, and you have yourself quite the four-door rocket with a nice soundtrack.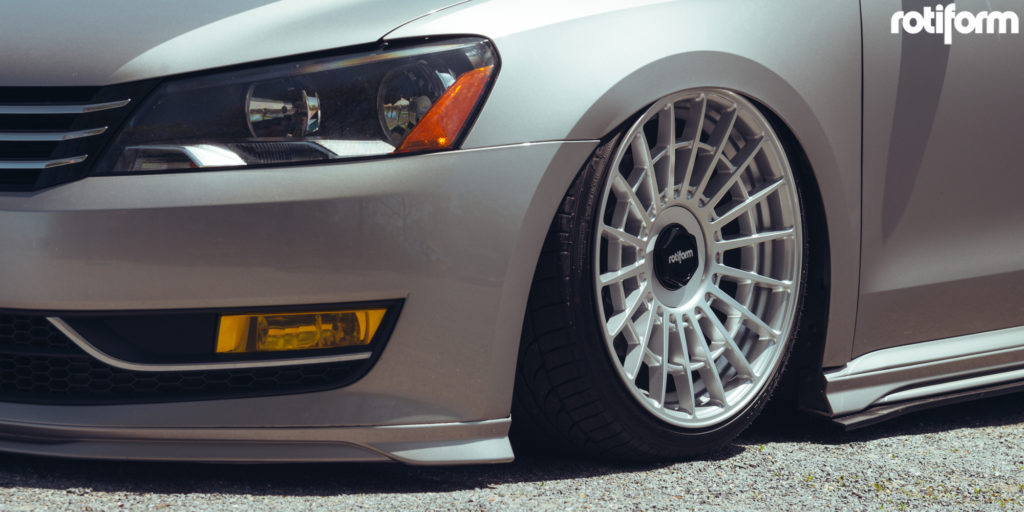 This owner took things to the next level with this Passat by adding on a full aero kit that includes a front spoiler lip, side skirts, rear valance, and a rear decklid spoiler lip. A full air ride suspension brings things down to the ground and tucks the new Rotiform wheels right beneath the fenders for a truly slammed look.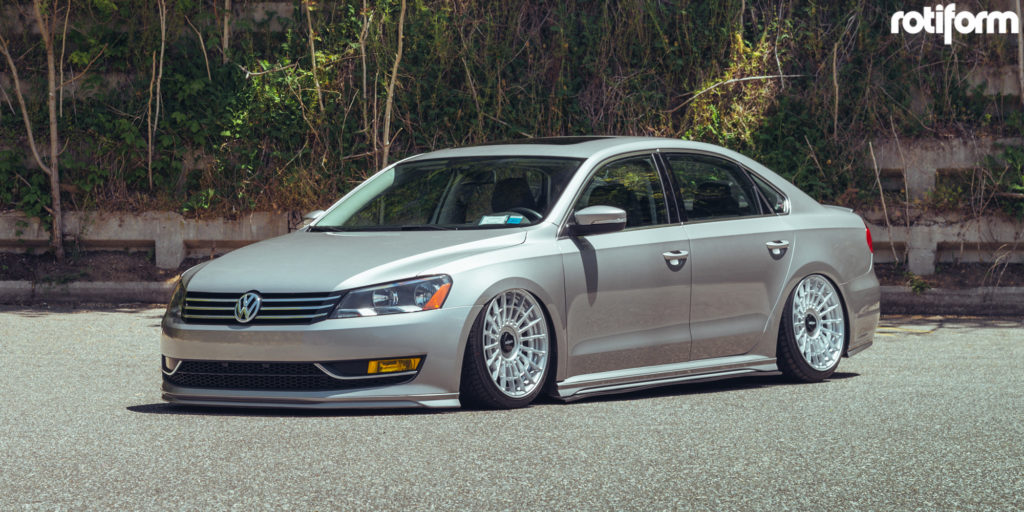 For this fitment, the Passatt was equipped with a new set of Rotiform LAS-R rims in a five-lug configurations with a 19-inch diameter. These multi-spoke Rotiform LAS-R rims have a slight concave and a classic design that works well with the European design of the Passat. Each one of the Rotiform wheels also boasts a Matte Silver finish to match the exterior perfectly.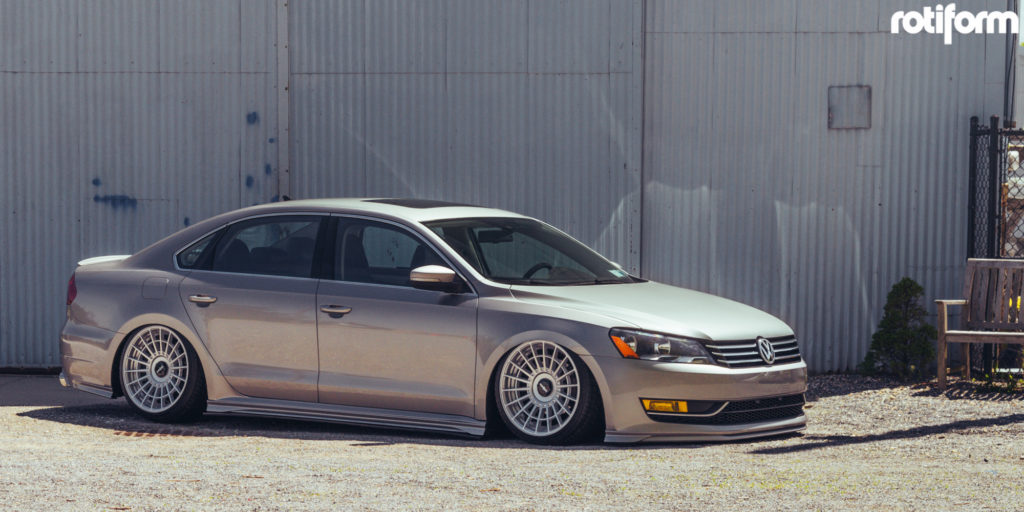 This Volkswagen Passat will be turning heads for quite some time with its lowered stance, aerokit, new muscles and Rotiform LAS-R wheels.
Fitment Specifications:
Vehicle: Volkswagen Passat
Wheels: LAS-R
Wheel Finish: Matte Silver
Wheel Diameter: 19 inches
Lugs: 5
Source: Rotiform
Build Credit: @publicfestival