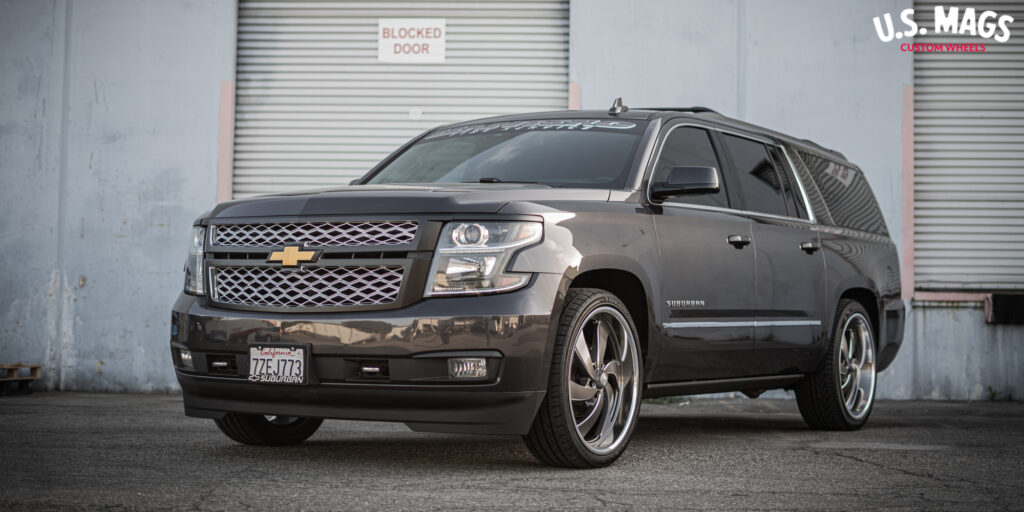 Big Money American.
The Chevrolet Suburban is the big-body bad boy of American full-size SUV motoring. It can back in the people comfortably, tow a boatload of stuff, and have room for all the gear you could ever need while drinking gasoline like it's going out of style. This Chevrolet Suburban is all that and a bag of chips thanks to its commanding new set of US Mags wheels.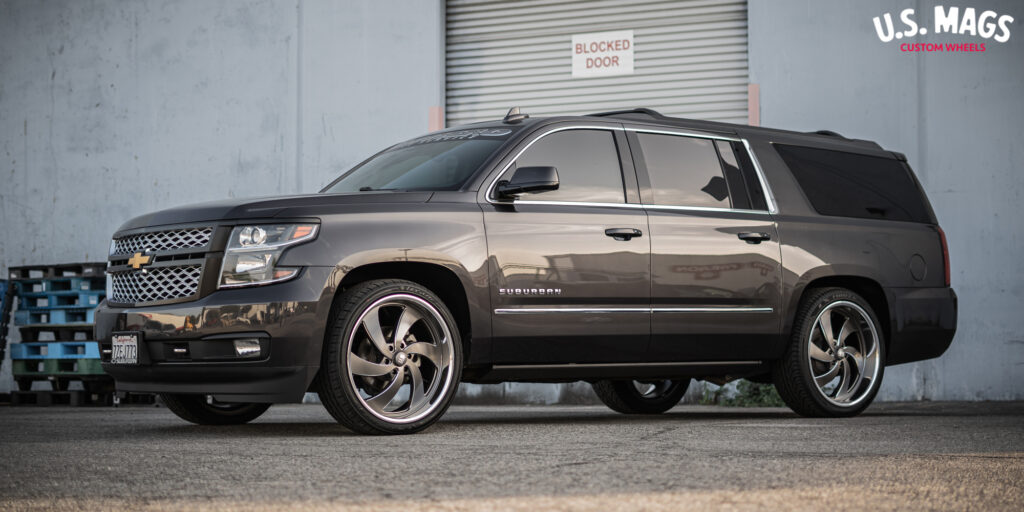 The Chevrolet Suburban comes packed with a tried-and-true American V-8 that's ready to lay down the power and guzzle down the gasoline. This naturally-aspirated 5.3-liter motor was made to be more efficient while still returning solid power numbers than its predecessor. Here, it throws down 420 horsepower at 5,600 RPM and 460 lb-ft. of torque at 4,100 RPM. That goes to the rear US Mags wheels through a 6-speed GM 6L80 automatic transmission.
It might not light up the drag strip with those numbers, but the Chevrolet Suburban is no slouch and it has the looks to match. This massive mean machine was equipped with a new grille that includes new color-matched surrounds and Silver mesh that works perfectly with the new US Mags wheels. Elsewhere, there's new window graphics and dark-tinted windows to hide prying eyes.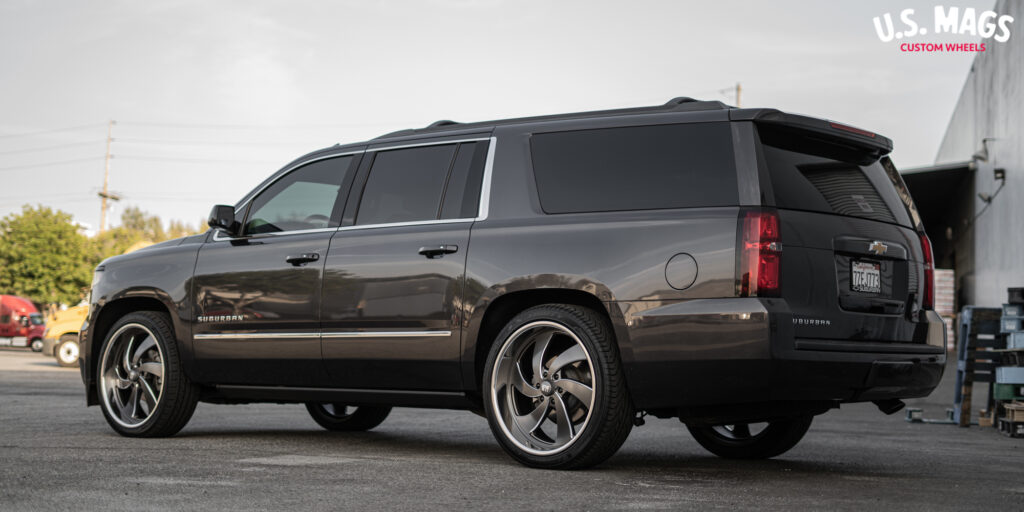 What really steals the show on this Chevrolet Suburban is the new set of US Mags Desperado 6 – U133 rims. These US Mags wheels feature a six-lug setup with deep lip and twisting six-spoke design. For this fitment, the new US Mags Desperado 6 – U133 rims were installed with a 24-inch diameter that fills in the large fenders with ease. Each wheel boasts an Anthracite and Milled finish with Diamond-cut lips for that extra bit of custom-tailored flash and dazzle. New Lexani LX-Thirty tires that are designed to blend high-performance handling and driving comfort.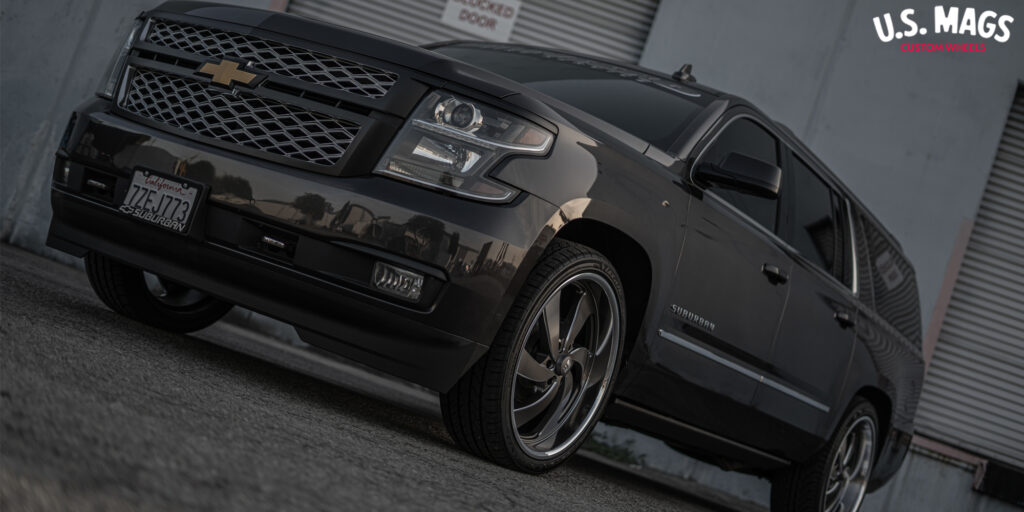 This Chevrolet Suburban is large, commanding presence thanks to its custom US Mags Desperado 6 – U133 wheels.
Fitment Specifications:
Vehicle: Chevrolet Suburban
Wheels: US Mags Desperado 6 – U133
Wheel Diameter: 24 inches
Wheel Finish: Anthracite and Milled with Diamond Cut Lip
Tires: Lexani LX-Thirty
Source: US Mags