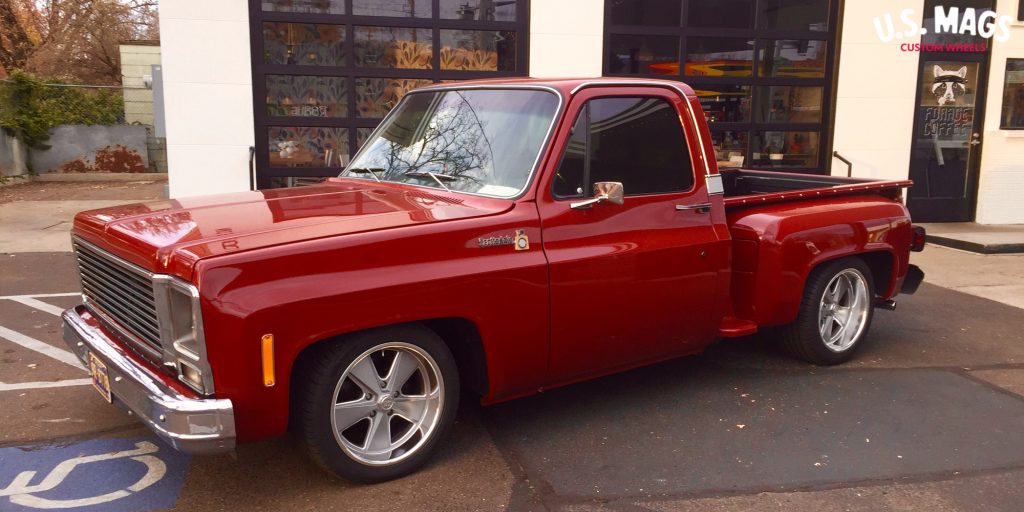 Cool Cruisin'.
The Chevrolet C10 spanned decades in production and featured an array of engines, drivetrains, configurations, and options. The third-generation continued the trucks success and offered up some new option features. This C10 Scottsdale slotted right in the middle of the lineup and had a few extra goodies from the factory. However, this bad boy has been taken to a new level with US Mags wheels, a new suspension, and more.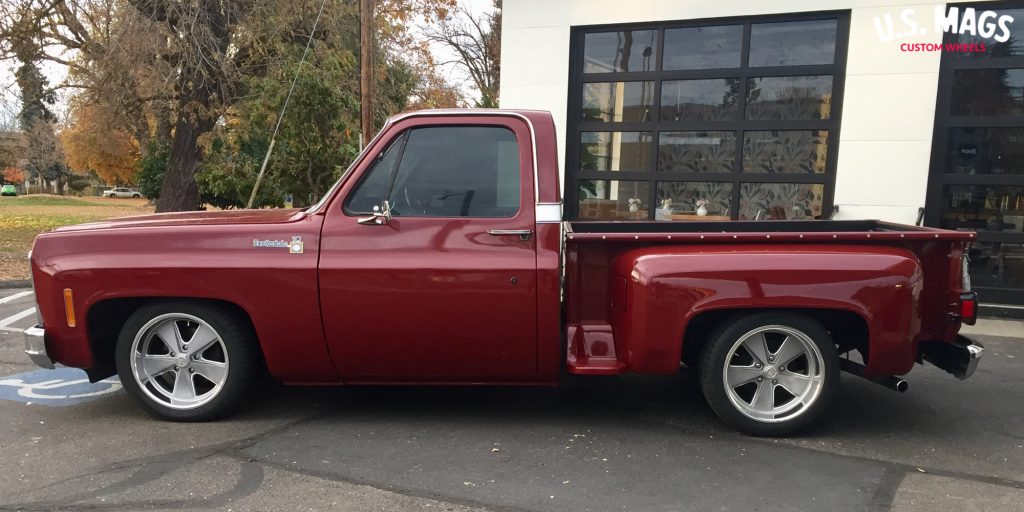 The third-generation Chevrolet C10 was offered up with four trim packages: the Custom Deluxe, Scottsdale, Cheyenne, and the Silverado. The Custom Deluxe was the base package, Scottsdale middle-package, Cheyenne the next up, and the Silverado was the top-of-the-line. While the Scottsdale wasn't the top-model package at the time, it is now with a new suspension and US Mags wheels.
The Chevrolet C10 Scottsdale models came equipped with a full foam cushion for the front seats, simulated wood grain inserts on the door panels, door-operated lighting, and ashtray-mounted lighter. Seats could be trimmed in grid-patterned nylon with vinyl bolsters in Blue, Green, Red, or Saddle colors. Outside, the rims featured Chrome hubcaps and spear-type body moldings. Those hubcaps have since been replaced with new US Mags wheels on this bad boy.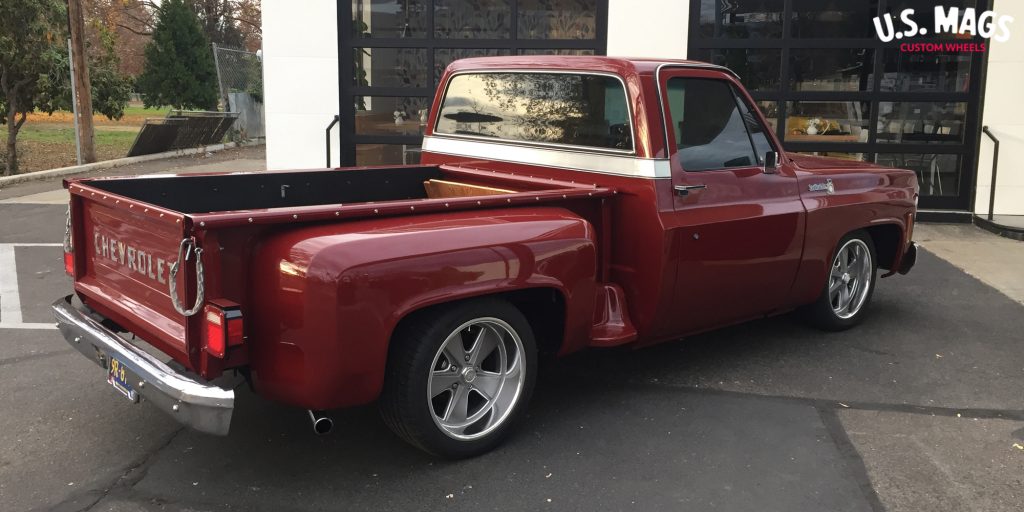 For this fitment, the Chevrolet C10 Scottsdale was outfitted with a new set of US Mags Roadster – U120 rims. These US Mags wheels boast a classic fat-five-spoke shape with a deep lip to provide some visual muscle. Each one of the US Mags Roadster – U120 rims sports a Textured Gunmetal finish with Polished lips and measures 18 inches in diameter. As an added bonus, the entire suspension has been lowered for a clean look.
This Chevrolet C10 Scottsdale may not have been the top-dog in the model lineup during its time, but it certainly is today with a new suspension kit and US Mags Roadster – U120 wheels.
Fitment Specifications:
Vehicle: Chevrolet C10 Scottsdale
Wheels: US Mags Roadster – U120
Wheel Finish: Textured Gunmetal with Polished Lip
Wheel Diameter: 18 inches
Source: US Mags