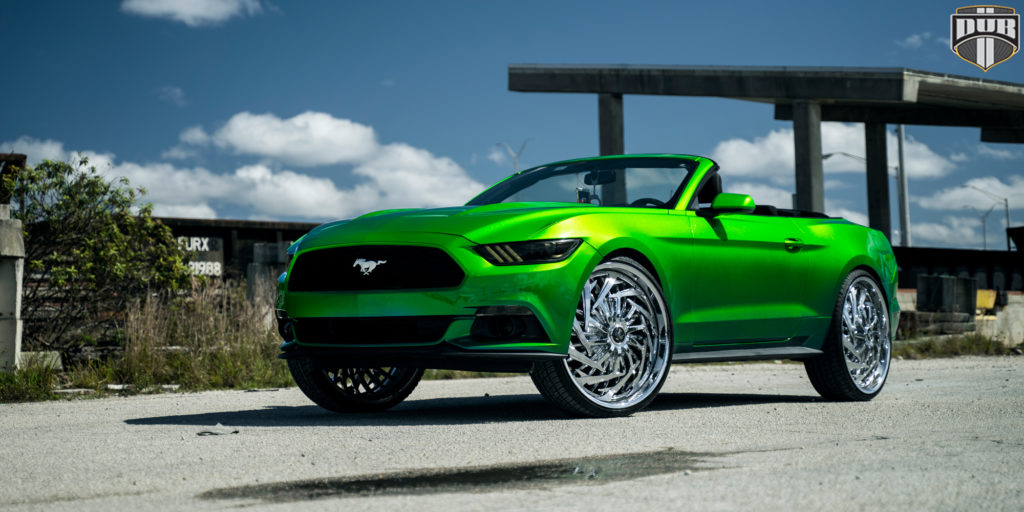 Right in time for summer.
There's nothing like cruising around summer in a drop-top and soaking up all the sun's rays with the wind blowing. The Ford Mustang is the perfect blend of sport and fun with its convertible version, and this custom-tailored pony car is ready to turn heads as well with its new look and DUB wheels.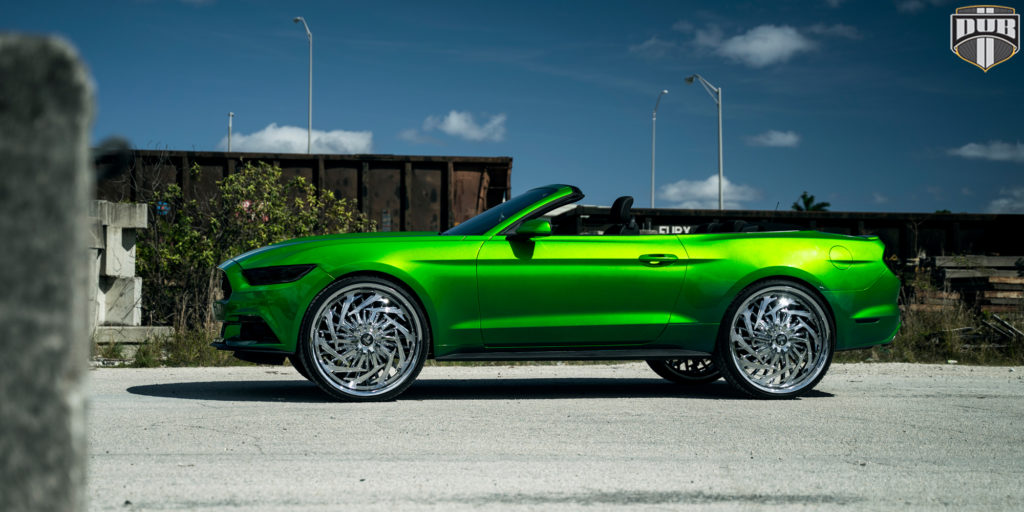 This Ford Mustang may not be the high-powered GT or another special variant, but its EcoBoost 2.3-liter turbochared inline-four cylinder engine has more than enough power to get the job done. This unit is packing 310 horsepower at 5,500 RPM and 350 lb-ft. of torque at 3,000 RPM. That's sent to the rear DUB wheels via a six-speed automatic gearbox for plenty of acceleration.
Horsepower isn't the name of the game here. Instead, style is what propels this ride. Here, the entire body of the Ford Mustang was completely wrapped in a shimmering Hulk-Green wrap that has a deep, multi-layered color which changes when exposed to sunlight at certain angles. This wrap also provides the perfect backdrop for the new set of DUB wheels.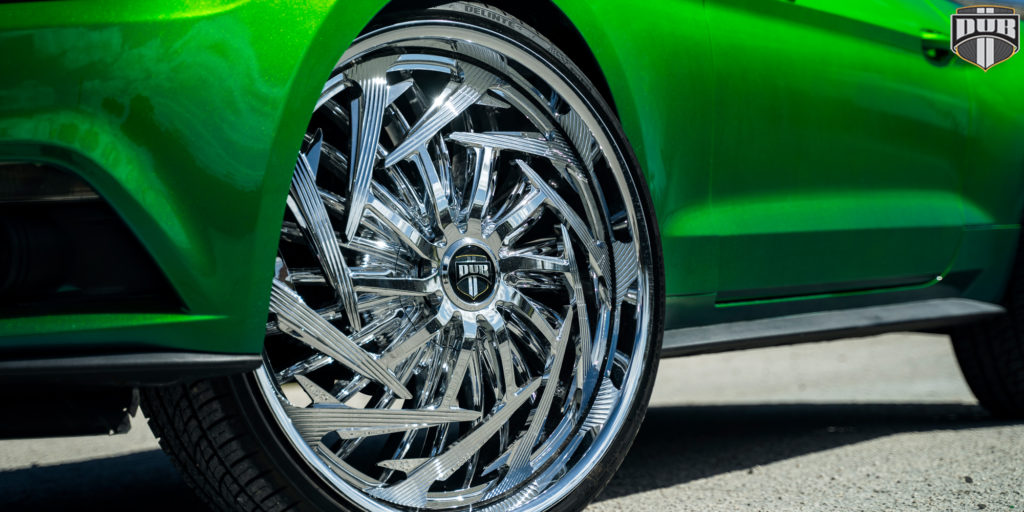 Here, the factory wheel and tire setup was replaced with a new set of DUB Trance – S826 rims. These DUB Wheels required some modifications and lift to the suspension, but were neatly tucked beneath the fenders thanks to some added ride height. Here, the DUB Trance – S826 rims measure a large 26 inches in diameter and feature a shimmering Chrome finish on their complex spoke pattern and deep lips.
This Ford Mustang may not be the fastest on the street, but you can bet that it'll be grabbing the most attention thanks to its new wrap and DUB Trance – S826 wheels.
Fitment Specifications:
Vehicle: Ford Mustang
Wheels: DUB Trance – S826
Wheel Finish: Chrome
Wheel Diameter: 26 inches
Source: DUB