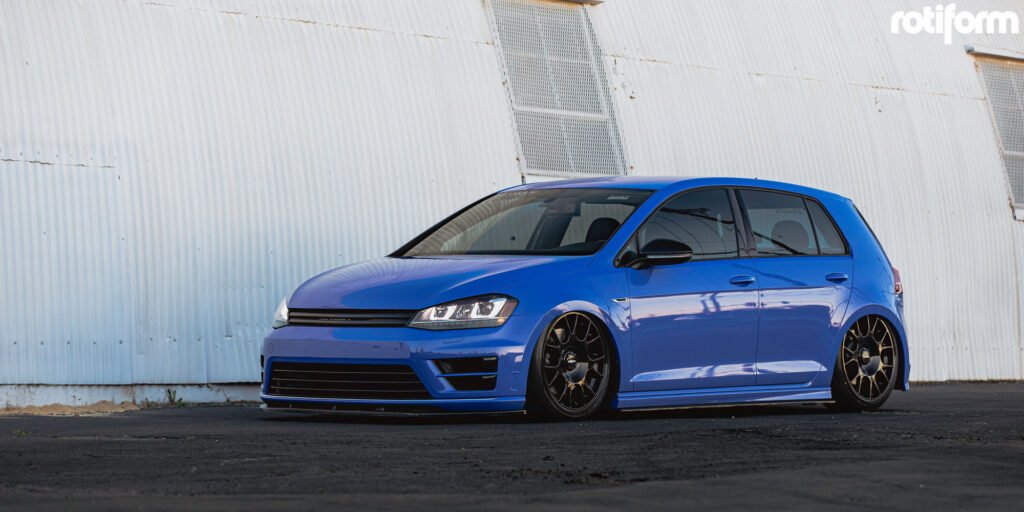 Dub time!
The Volkswagen Golf GTI has been the quintessential hot hatch since its inception decades ago. The eight-generation continues to set the benchmark and the Golf R takes that to the next level. This hotter-than-hot hatchback is the high-performance measuring stick for the competition. This one has been customized to the gills with a lowered suspension, new bodywork, and a fresh set of Rotiform wheels.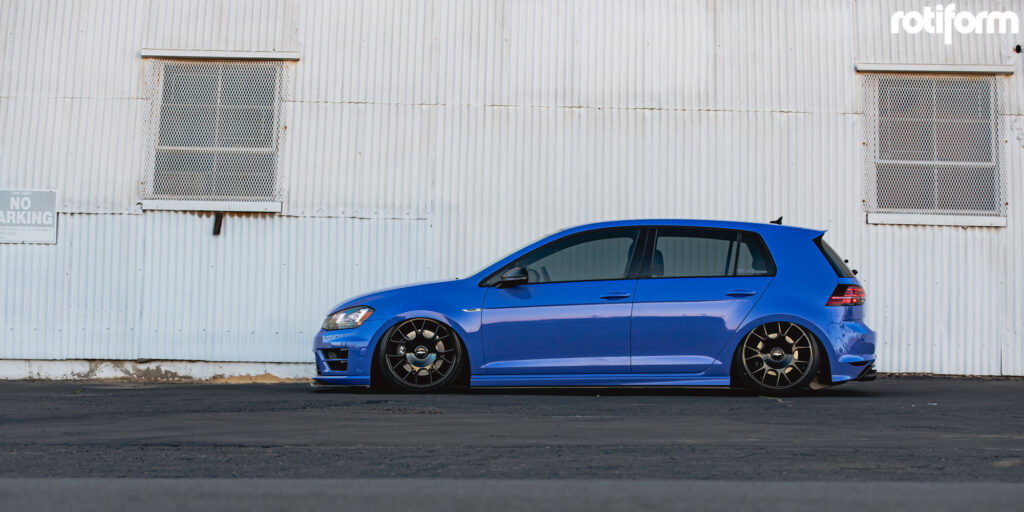 Think of the Golf R as the GTI taken to 11. The 2.0-liter TSI turbocharged inline-four that powers the R has 27 horsepower and 30 lb-ft. of torque more than the GTI for a total of 316 horsepower and 310 lb-ft. of torque. That's good for a 0-62 mph sprint in just 4.7 seconds. There's also a seven-speed DSG gearbox that sends power to all four Rotiform wheels.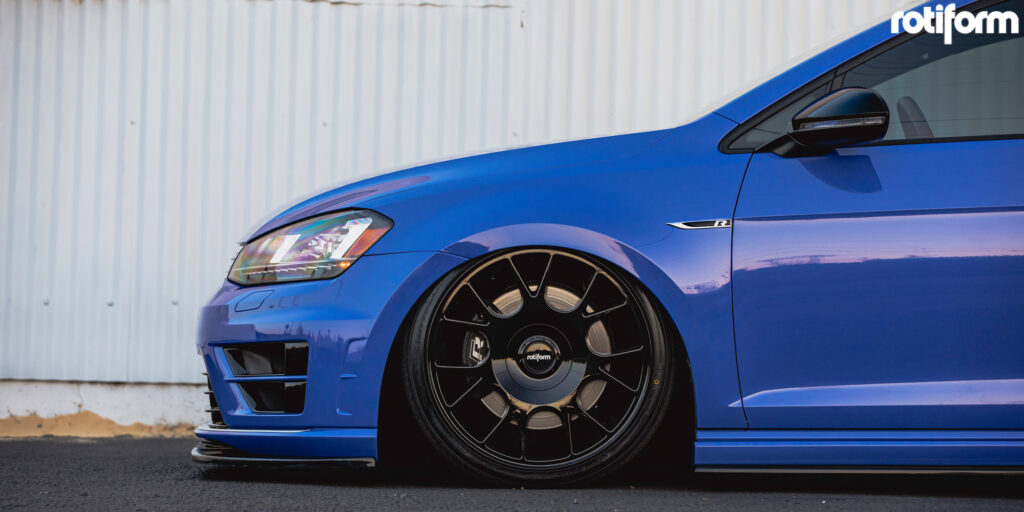 But this also isn't your average Golf R, either. There's more power under the hood thanks to some new modifications along with some visual and performance goodies. Up front, there's a whole new fascia with horizontal grille sans logo with matching hood. A new front bumper matches the new styling and creates a clean and intimidating look. A new adjustable suspension and modifications inside the fenders allow for the new Rotiform wheels to be neatly tucked beneath for a slammed look.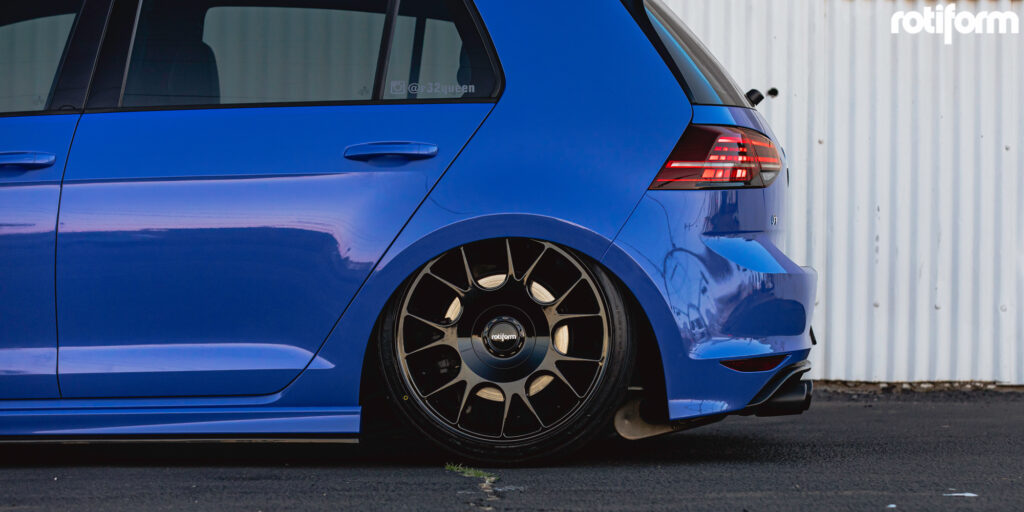 The new shoes chosen for this Volkswagen Golf R are Rotiform TUF-R rims. These Rotiform wheels have a classic mesh spoke design with a larger hub and work perfectly with the Golf R. Each Rotiform TUF-R rim boasts a Gloss Black finish and measures a large 18 inches in diameter. For added grip, new 225/25 ZR18 Nitto Invo tires were installed at the front and rear axles.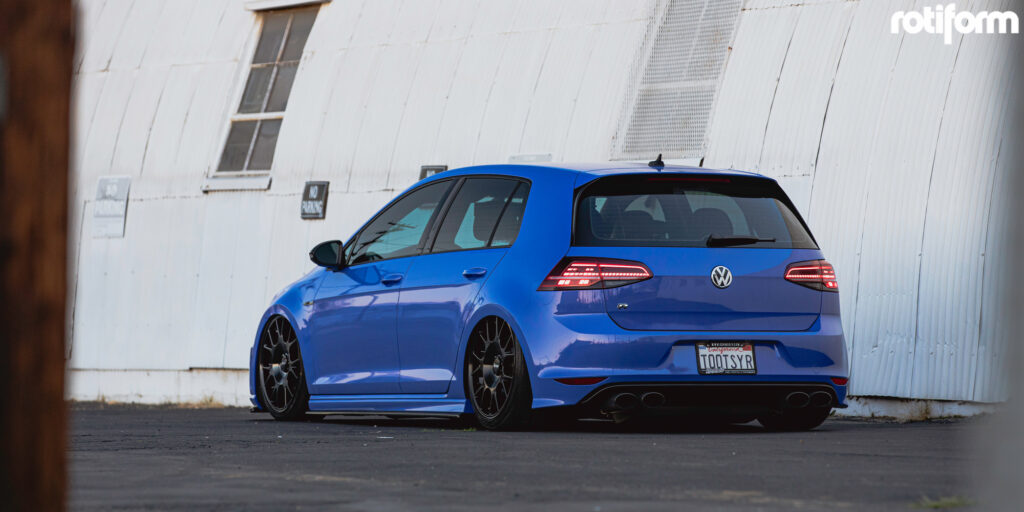 The Volkswagen Golf R is the new performance benchmark and this custom Golf R with Rotiform TUF-R wheels, slammed suspension, and clean look is unlocking the true potential of the hot hatch.
Fitment Specifications:
Vehicle: Volkswagen Golf R
Wheels: Rotiform TUF-R
Wheel Finish: Gloss Black
Wheel Diameter: 18 inches
Tires: Nitto Invo
Tire Size: 225/25 ZR18
Source: Rotiform