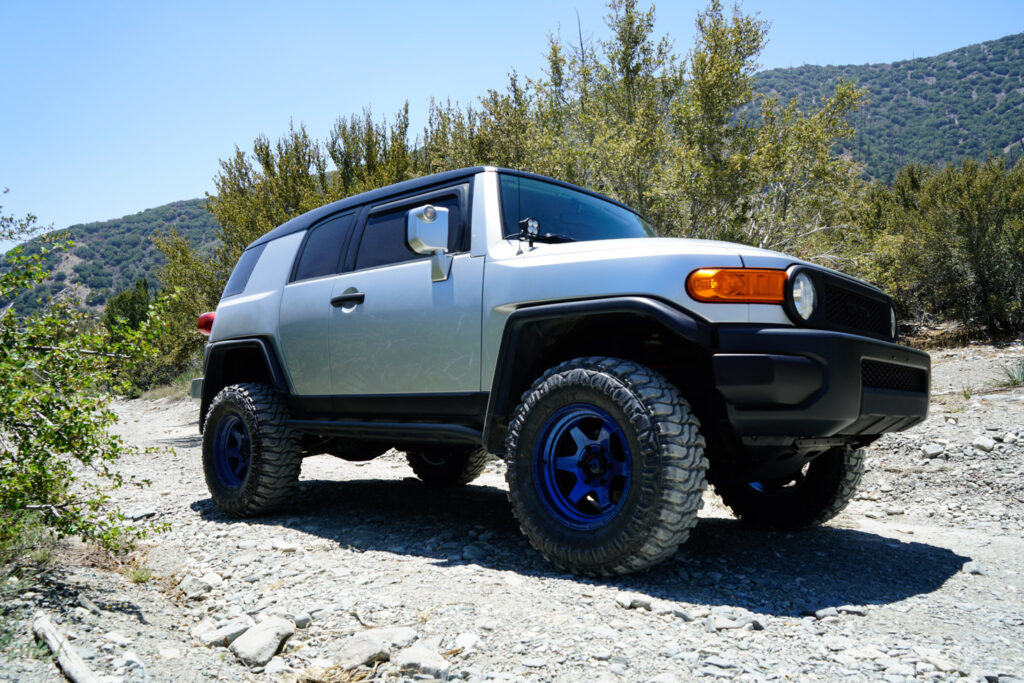 Cruisin' and Bruisin'.
One of the most iconic Japanese off-road SUVs was the Toyota Land Cruiser (FJ40). The production of this SUV spanned decades and it had an instantly-recognizable design that was purposeful and functional. Toyota decided to tap into that lineage with the FJ Cruiser. It was a retro off-road machine and this one is tackling the trail with Fuel wheels years after production was ended.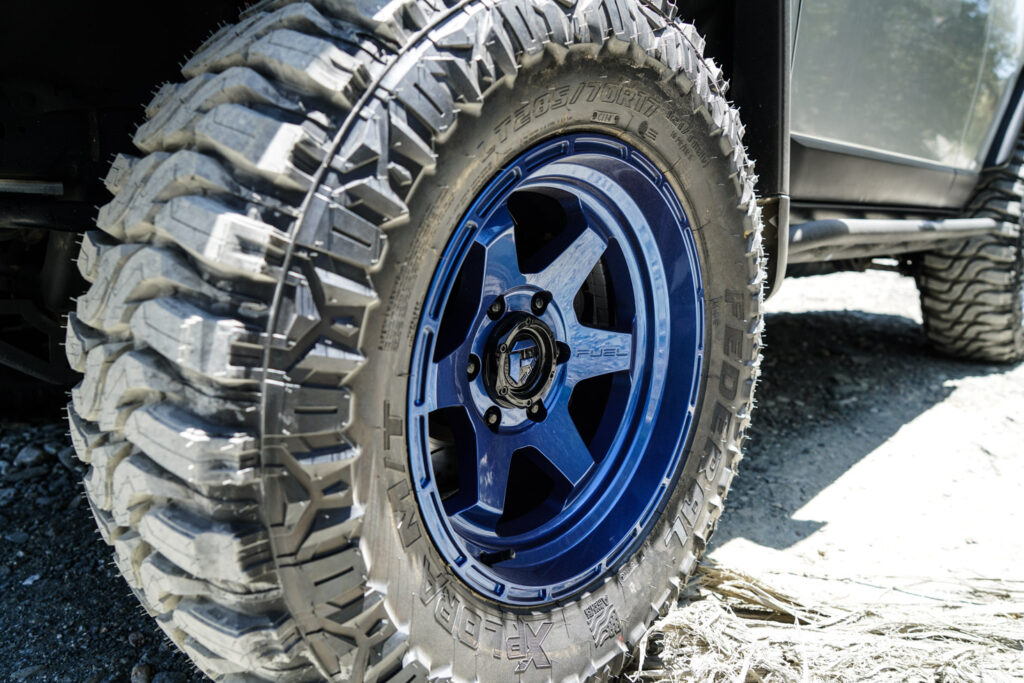 The Toyota FJ Cruiser shares quite a bit of underpinnings and mechanicals from its siblings such as the Tacoma, 4Runner, and Land Cruiser Prado. At the heart is a 4.0-liter 1GR-FE naturally-aspirated V-6 engine with 260 horsepower at 5,600 RPM and 271 lb-ft. of torque at 3,700 RPM to either the rear or all four Fuel wheels depending on the transmission (manual with four-wheel drive, automatic with rear-wheel drive).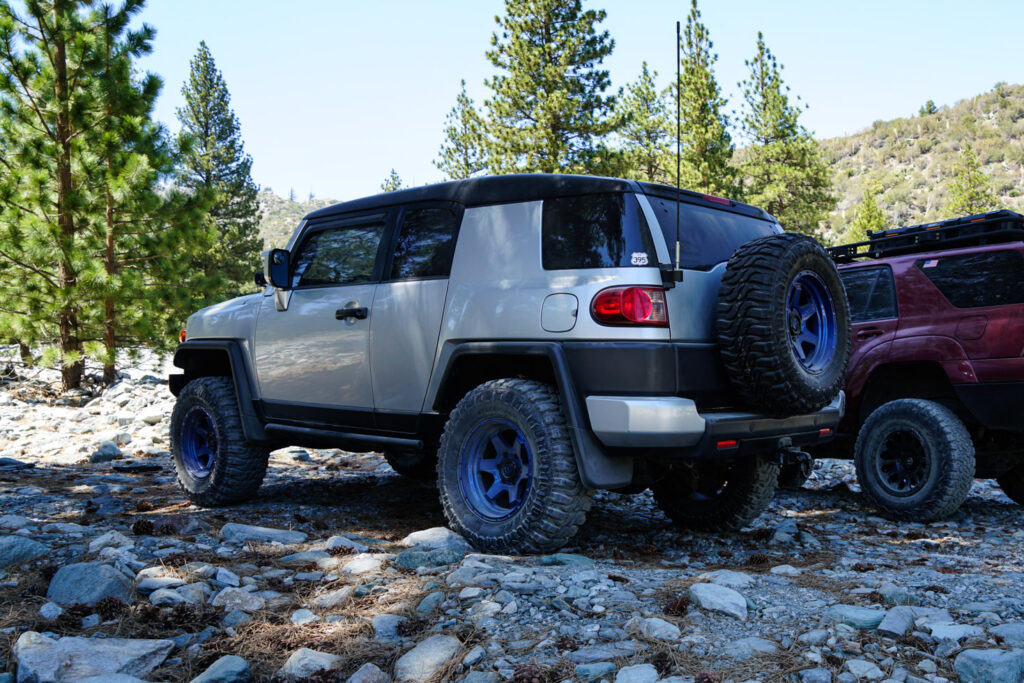 The Toyota FJ Cruiser shares many chassis bits as its siblings as well. The body-on-frame truck construction gives it a solid foundation for off-roading. There's a high-mounted double-wishbone suspension and stabilizer bar up front paired with coil springs, a stabilizer bar, and four-link rear suspension. This FJ Cruiser also boasts a lift kit to make room for the new Fuel wheels and Federal tires.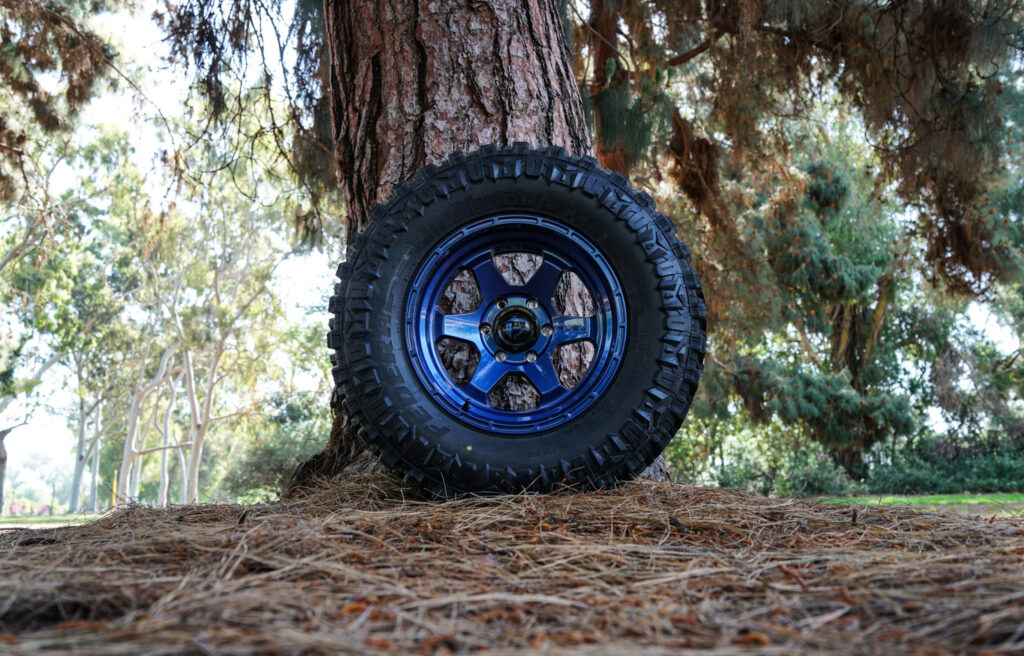 This Toyota FJ Cruiser might be more than ten years old, but it's still stealing the show thanks to its new Fuel Wheels fitment. Here, new Fuel Shok – D665 rims were chosen and shod in 285/70 R17 Federal Xplora M/T tires for superb off-road traction. These one-piece Fuel Shok – D665 rims also boast a Dark Blue finish to provide some visual contrast and stand out, a step lip, six spokes, and also measure 17.0 inches in diameter. There's also a fifth full-size spare mounted at the rear for any issues that may occur on the trails.
When it comes to retro off-roaders, this Toyota FJ Cruiser with Fuel Shok – D665 wheels is a head-turner that's more than capable of handling itself over rough terrain.
Fitment Specifications:
Vehicle: Toyota FJ Cruiser
Wheels: Fuel Shok – D665
Wheel Construction: One-piece
Wheel Finish: Dark Blue
Wheel Diameter: 17 inches
Tires: Federal Xplora M/T
Tire Size: 285/70 R17
Source: Fuel Offroad