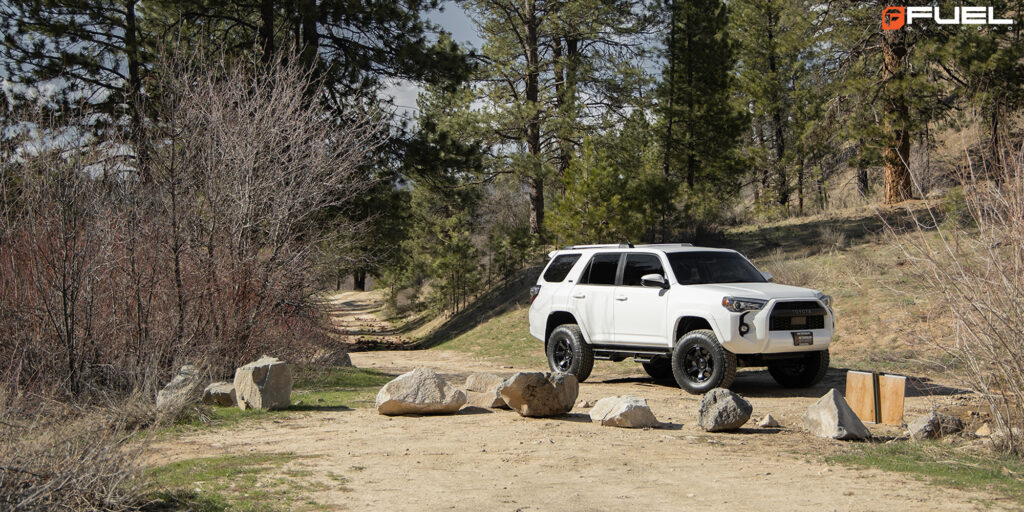 Built for the trails.
The Toyota 4Runner is a favorite among off-road enthusiasts and everyday commuters alike. It's perfect for off-road performance but is also right at home on the asphalt when needed. This fifth-generation Toyota 4Runner may "only" be the SR5 model, but it sure packs quite an all-terrain punch with its new suspension, hardware, and Fuel rims.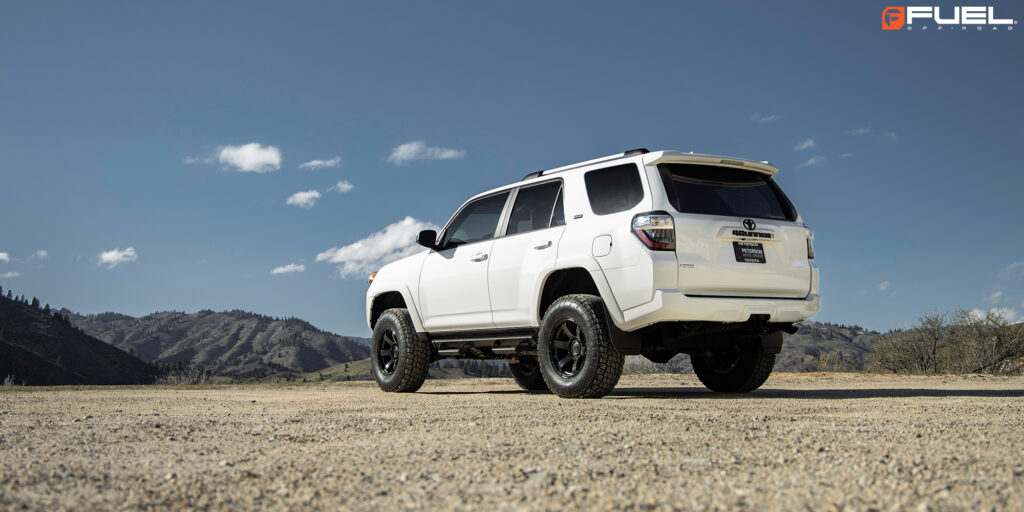 Gone is the inline-four cylinder and V-8 engines and here to stay across the Toyota 4Runner lineup is the 4.0-liter 1GR-FE V-6 engine with Dual VVT-i. This equates to a stout 270 horsepower at 5,600 RPM and 278 lb-ft. of torque at 4,400 RPM. That's sent to the rear Fuel rims through a five-speed automatic transmission. While it may not have blistering acceleration, it has all the right muscle in all the right gears for any adventure away from the asphalt.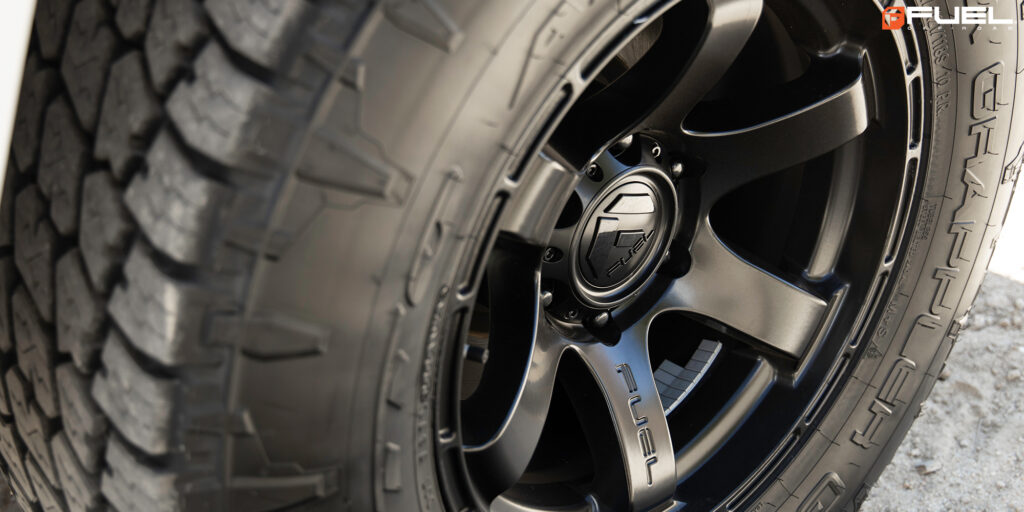 This Toyota 4Runner might not be the TRD or TRD Pro model, but that doesn't mean it's less capable of taking on the trails. A new lift kit raises the entire SUV a couple of inches and allows for more vertical travel of the Fuel rims and Nitto tires. There's also a new set of side steps that make entry and egress easier with the new lift kit.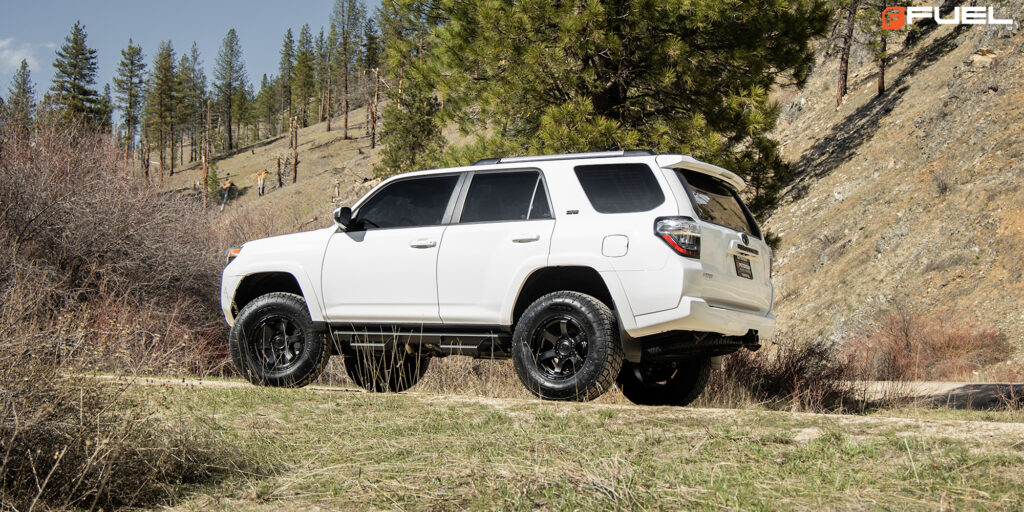 Also giving this Toyota 4Runner a commanding control of rough terrain is a new set of Fuel Rush – D766 wheels and Nitto tires. For this fitment, the new Fuel Rush – D766 rims were installed in a 17-inch diameter at the front and rear and given a smooth Satin Black finish that contrasts the White exterior of the 4Runner. These one-piece, six-lug Fuel rims are also shod in Nitto Terra Grappler tires that blends off-road performance with on-road comfort.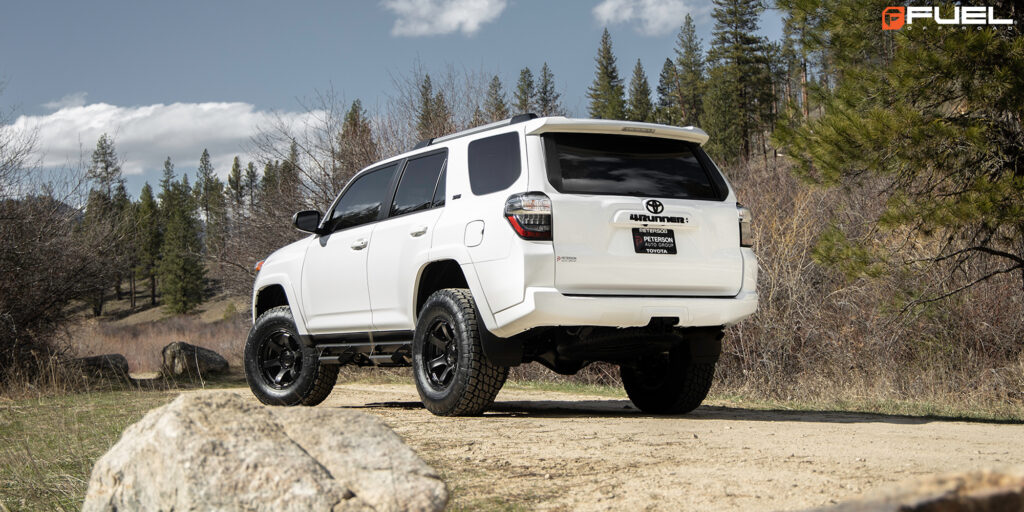 If you're looking for an SUV that can take it to the trails with confidence and drive you home after, this Toyota 4Runner with Fuel Rush – D766 rims and Nitto tires is your best bet.
Fitment Specifications:
Vehicle: Toyota 4Runner
Wheels: Fuel Rush – D766
Wheel Finish: Satin Black
Wheel Diameter: 17 inches
Wheel Construction: One-piece
Lugs: Six
Tires: Nitto Terra Grappler
Source: Fuel Offroad