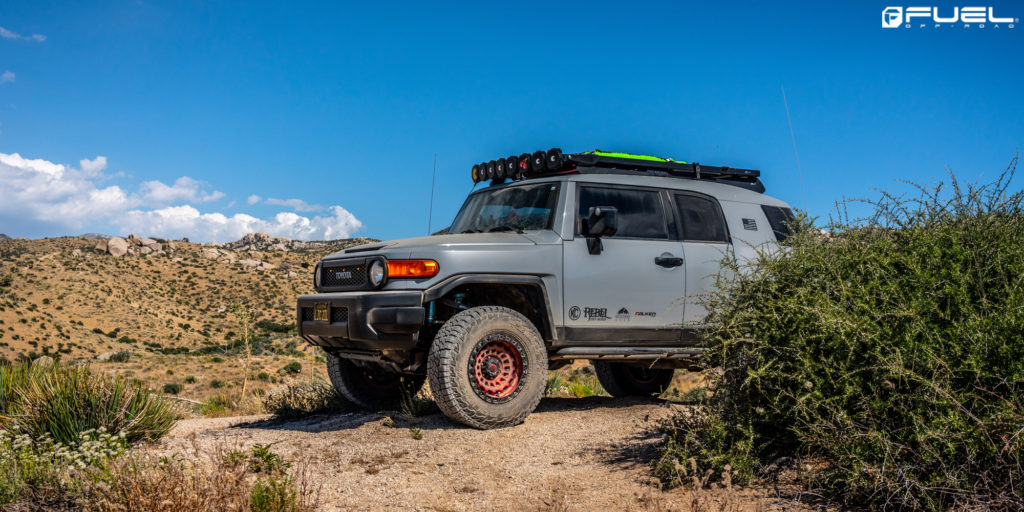 Get ready.
The Toyota Land Cruiser has been one of the best off-roading SUVs ever made. It may not be the same SUV that it once was, but it did inspire Toyota to build a retro-style variant a few decades later. This Toyota FJ Cruiser still has the same off-road spirit and thanks to quite a few modifications including Fuel rims, it's ready to hit the trails hard.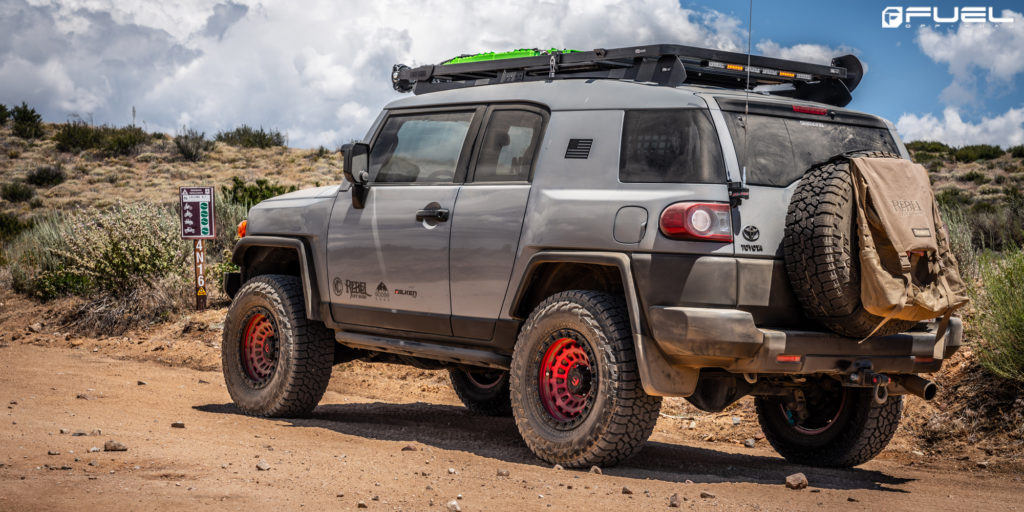 The Toyota FJ Cruiser combines the Tacoma and Bandeirantes to create a pretty capable two-tone SUV. At its heart is a 4.0-liter V-6 engine with 239 horsepower at 5,200 RPM and 278 lb-ft. of torque at 3,700 RPM, which is more than enough to drive the new Fuel rims. There's also quite a few factory suspension and drivetrain goodies that enable the SUV to overcome quite a few obstacles while off-roading.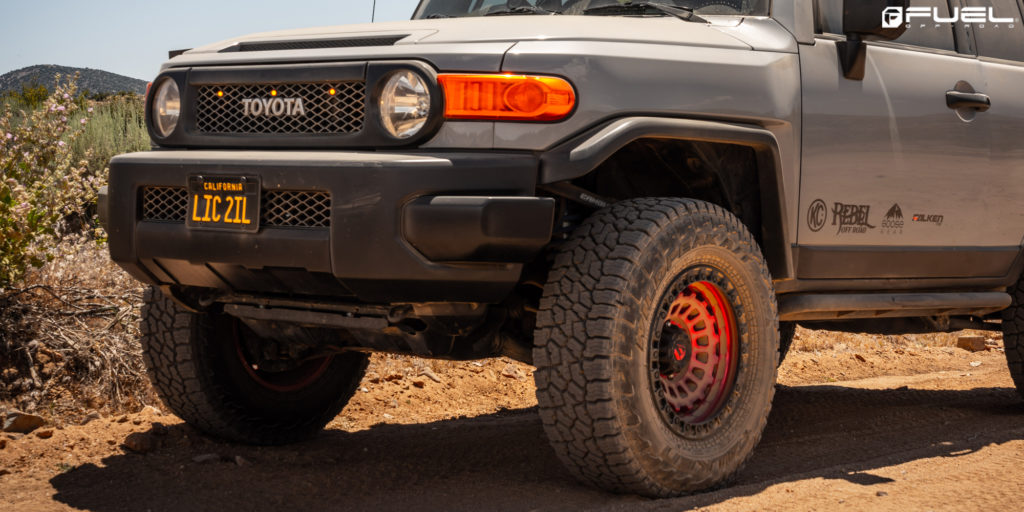 This bad boy has all that and a bag of chips. It's made to get full of dirt, dust, and mud. There's a new roof rack, painted front fascia LED lighting side steps, and much more. As an added bonus, the suspension has been lifted a few inches to accommodate the new Fuel rims and tires.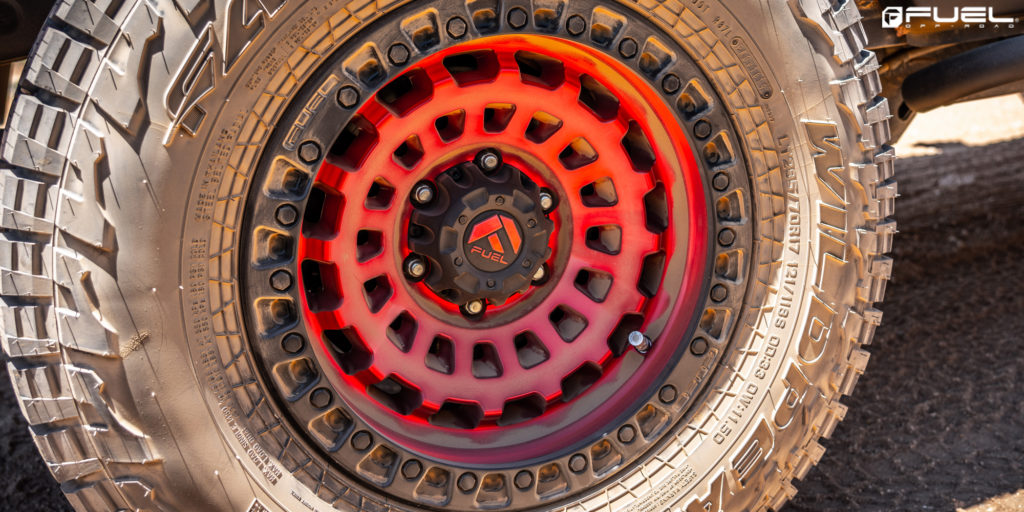 This Toyota FJ Cruiser was outfitted with a new set of Fuel Zephyr – D632 wheels in a solid 17 x 9.0 fitment at the front and rear axles. Each one of the Fuel rims also wears a Falken WILDPEAK tire that's ready to grab at any kind of terrain. While these Fuel Zephyr – D632 wheels are made for off-roading, they look stunning thanks to their Candy Red finish with Matte Black ring.
Traveling in the wilderness with your SUV may not sound like a good time to some, but you can bet it's quite the fun experience with this Toyota FJ Cruiser and its Fuel Zephyr – D632 wheels.
Fitment Specifications:
Vehicle: Toyota FJ Cruiser
Wheels: Fuel Zephyr – D632
Wheel Finish: Candy Red with Matte black ring
Wheel Size: 17 x 9.0
Tires: Falken WILDPEAK
Source: Fuel Offroad
Credit: @trucky_mctruckface