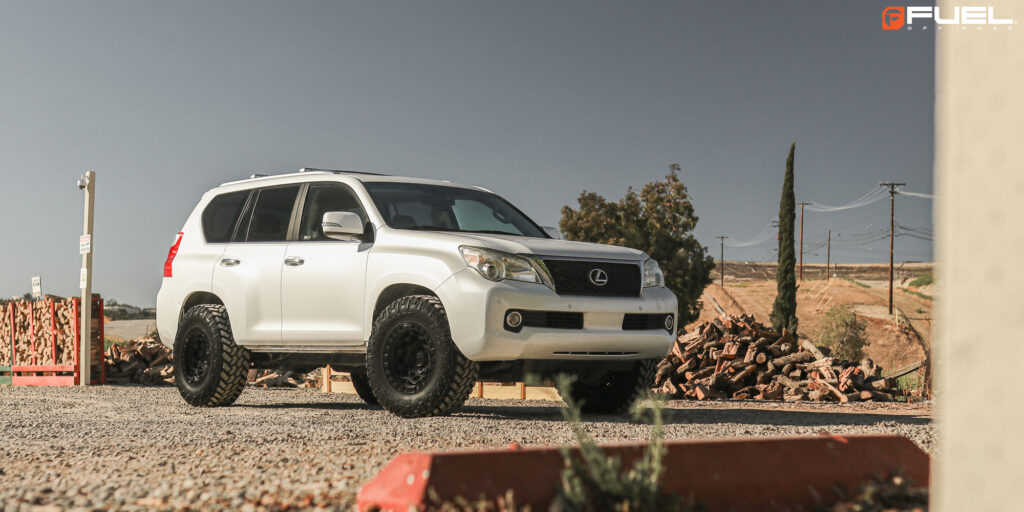 Luxury Off-roading.
It's not often that you see a Lexus GX anywhere other than smooth pavement or the parking lot of a shopping mall. However, that doesn't mean that its more than capable of tearing through some rough terrain and getting muddy. This Lexus GX has been upgraded for dirt duty from its new Fuel rims and meaty Nitto tires.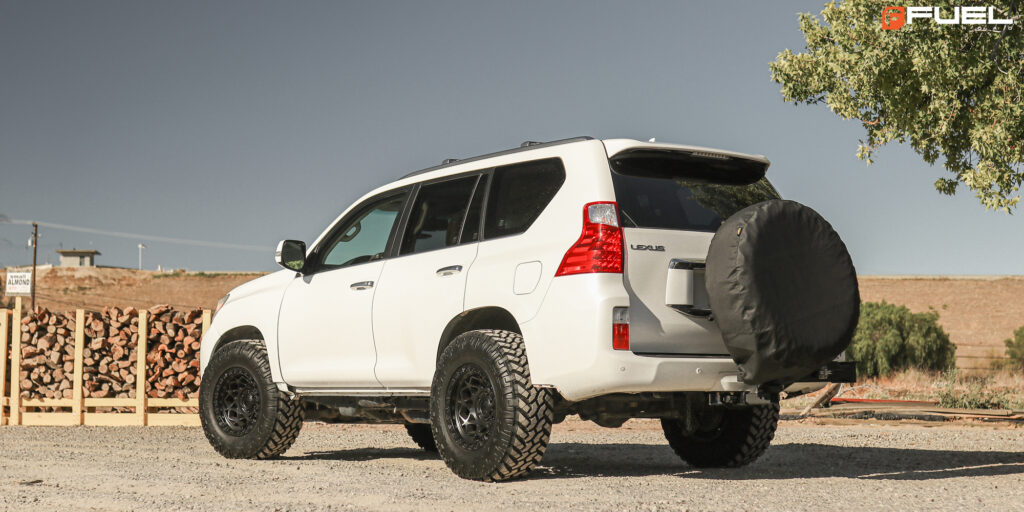 The Lexus GX is based on the Toyota Land Cruiser Prado platform and marries comfort with capability in a full-size luxury package. Inside is a 1UR-FE 4.6-liter V-8 engine that produces a healthy 301 horsepower at 5,500 RPM and 329 lb-ft. of torque at 3,500 RPM. Power is sent to all four Furl rims thanks to a six-speed A760F automatic transmission. That's not earth shattering, but it's more than enough get-up-and-go on the trails for a full-size SUV.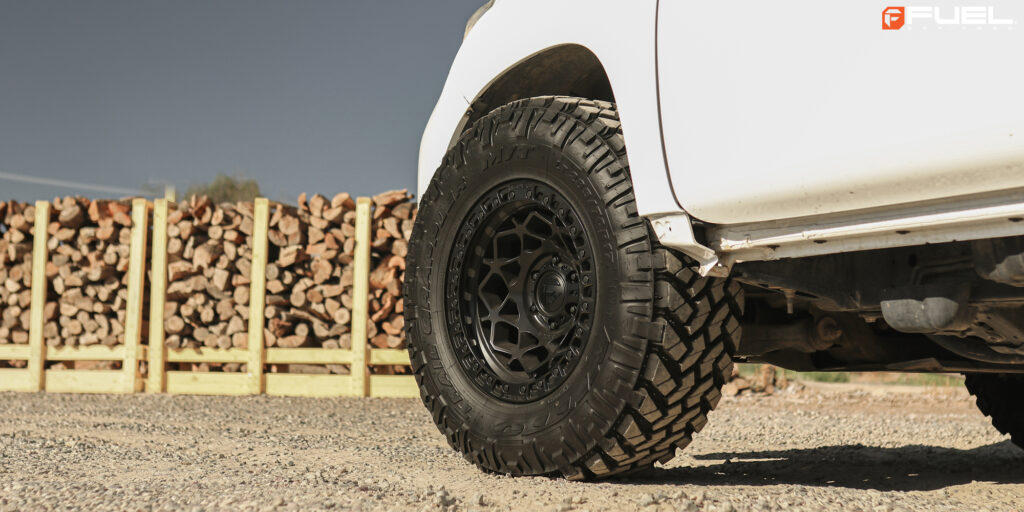 This Lexus GX is primed for some serious off-road excursions – more so than a lot of lifted trucks with massive chrome wheels. This body-on-frame SUV features full-time four-wheel drive coupled with an electronically-controlled hi-lo transfer case and a Torsen center-locking differential that alters power from 30:70 to 50:50 between the front and rear Fuel rims when needed electronically. There are also quite a few other electronic goodies that adjust the ride height via air, keep traction, and generate grip.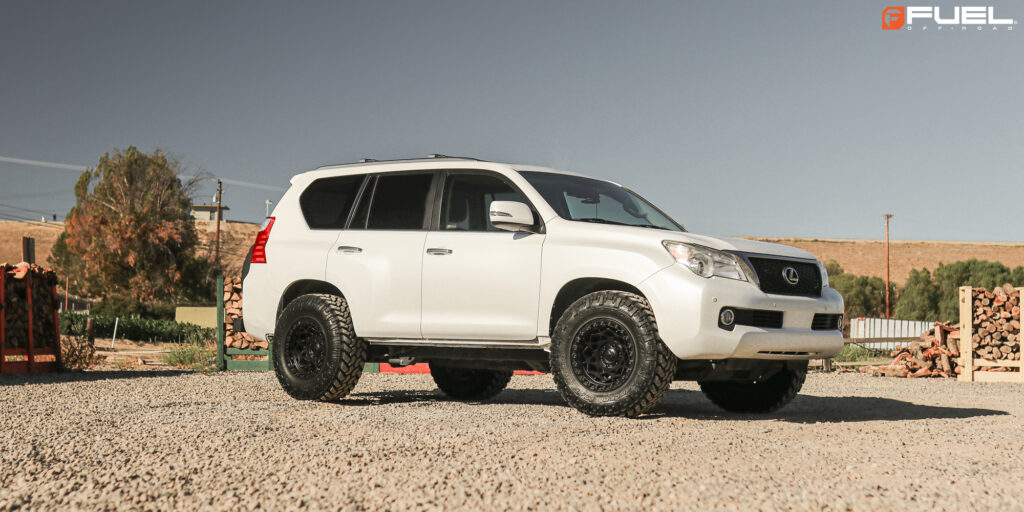 Giving this Lexus GX a bit more bite is a new set of Fuel Unit – D786 wheels and meaty Nitto tires. These Fuel rims measure a solid 17-inches in diameter and wear a Matte Black finish to contrast the factory White paint. The Fuel Unit – D786 rims boast a beadlock design and concave angular-spoke face that gives the impression of power. Each wheel was also shod in 285.70 R17 LT Nitto Trail Grappler tires for better grip on rough terrain.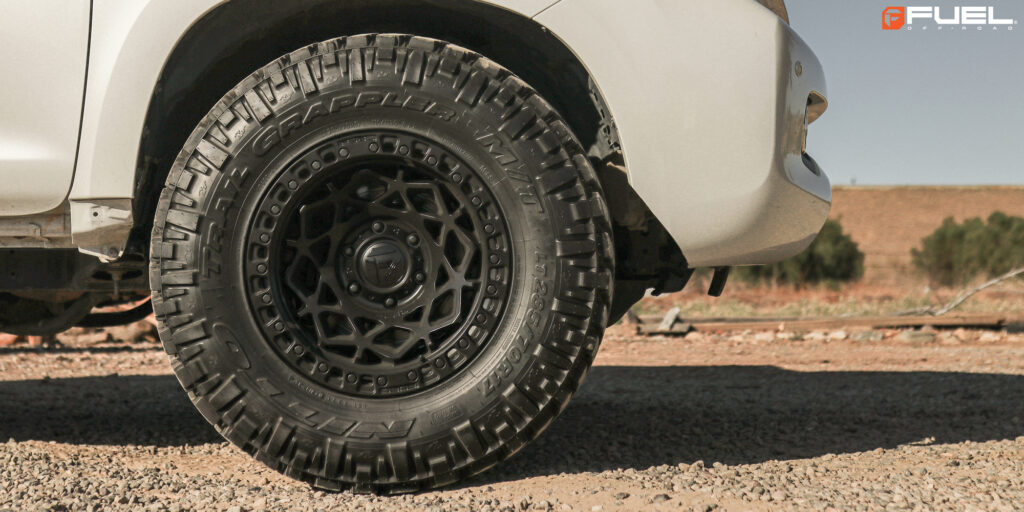 The Lexus GX isn't the craziest off-road full-size luxury SUV that you'll come across, but it's more than capable of handling its own thanks to its Fuel Unit – D786 rims wrapped with Nitto Trail Grappler tires.
Fitment Specifications:
Vehicle: Lexus GX
Wheels: Fuel Unit – D786
Wheel Finish: Matte Black
Wheel Diameter: 17 inches
Tires: Nitto Trail Grappler
Tire Size: 285/70 R17 LT
Source: Fuel Offroad