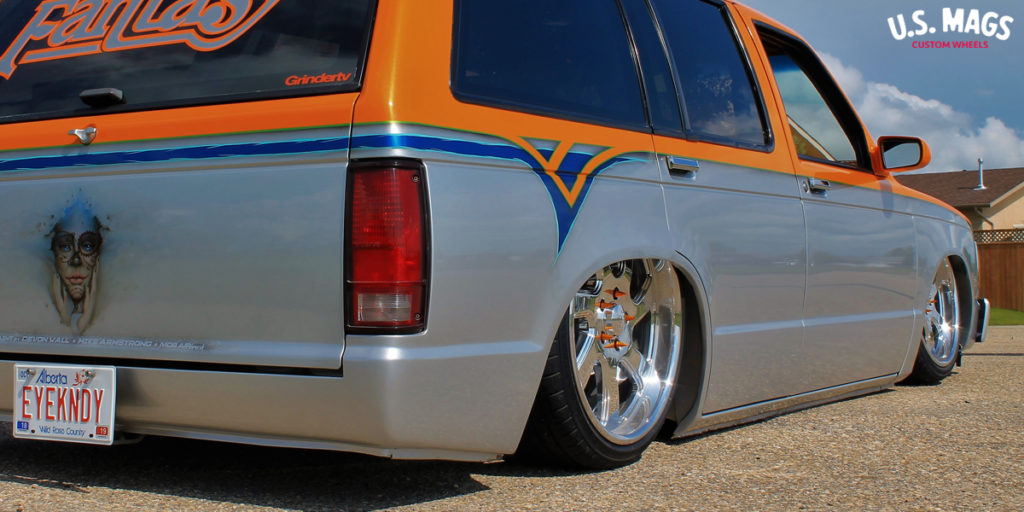 Take things down a notch.
The Chevrolet S-10 Blazer was quite the machine. It was a true SUV unlike the Blazer that currently is produced by Chevrolet today along with many others. This was when SUVs were real and gave you capability instead of fuel economy. Here, this S-10 Blazer has been slammed, modified, and given a new set of US MAGS Wheels.
While the Chevrolet S-10 Blazer was mainly more of a workhorse people hauler with off-road capability when it was first introduced, this one found its way into the hands of an owner that wanted it more for show. It's lowered, painted, and totally cool thanks to its new US MAGS Wheels.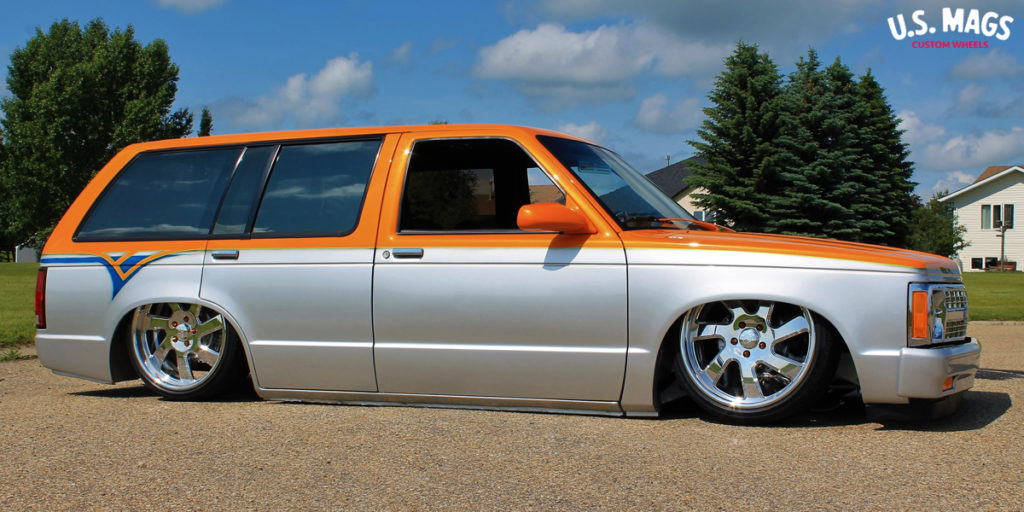 In factory mode, the original S-10 Blazers were armed with a range of inline-four and V-6 engines the most powerful of which was a 160-horsepower 4.3-liter V-6 engine with enough grunt to get the job done. Here, there's a couple more ponies moving the US MAGS Wheels, but it's all about looks.
The entire chassis and suspension on this Chevrolet S-10 Blazer have been modified to ride the low life. Here, the entire vehicle has been outfitted with an air suspension with the inner fenders modified to accommodate the newly-tucked US MAGS Wheels. A new custom paint job with airbrushed graphics makes this into a true show-car SUV.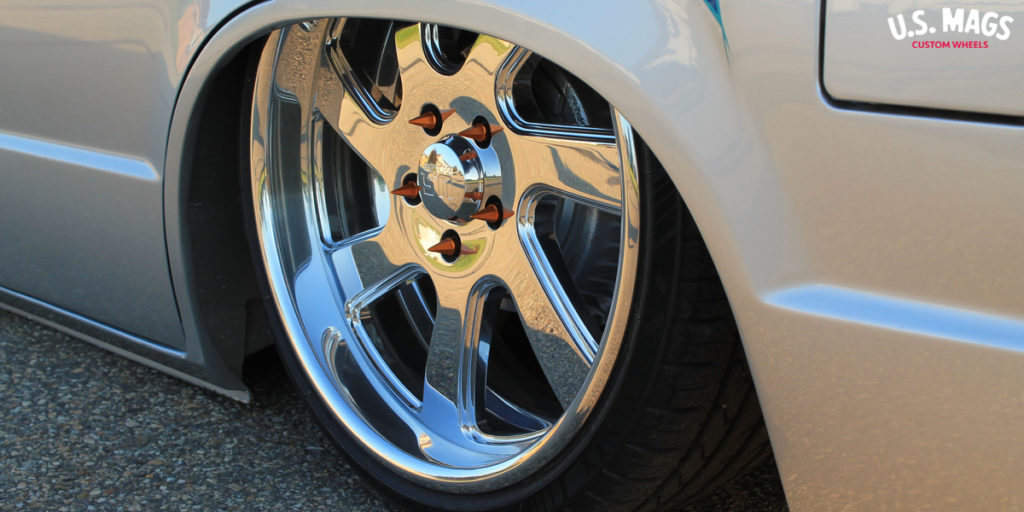 Part of what makes it such a looker is the new set of US MAGS Outlaw – U461 rims. Here, these US MAGS Wheels feature a seven-spoke design with a deep lip along with a Polished finish and color-matching hardware. At the front and rear, the new Outlaw – U461 rims measure a stout 20 x 8.5 and sit tucked beneath the fenders while at rest.
Not all SUVs have to be off-road monsters and this Chevy Blazer with its US MAGS Outlaw – U461 wheels is the perfect example.
Fitment Specifications:
Vehicle: Chevrolet S-10 Blazer
Wheels: US MAGS Outlaw – U461
Wheel Finish: Polished with color-matched hardware
Wheel Size: 20 x 8.5
Source: US MAGS