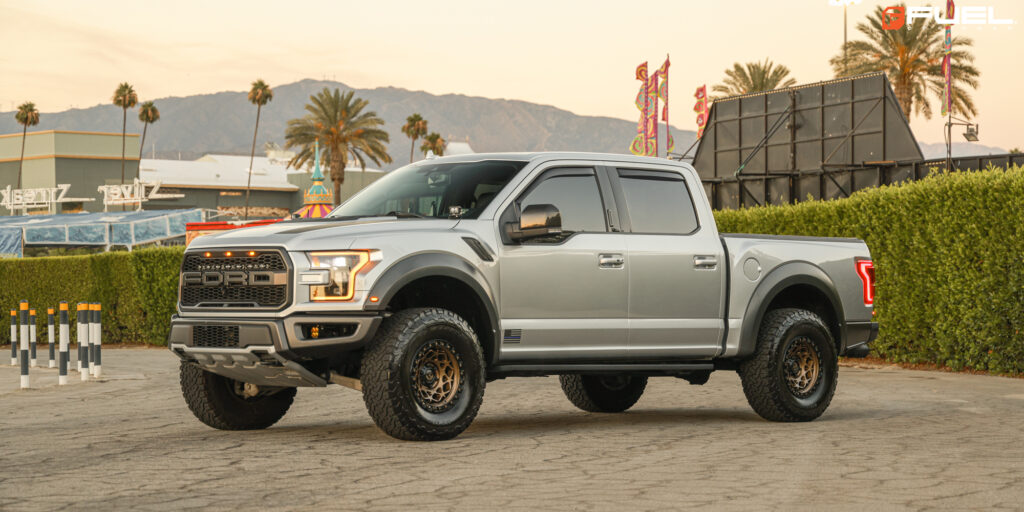 Built for some fun.
Who doesn't love a truck that's designed for off-road performance that's packing a de-tuned version of a super car engine? Well, if you raised your hand, then you can leave and go ride a bus to wherever it is you're going. This Ford F-150 Raptor is all that and a bag of chips thanks to a few upgrades and some new Fuel wheels!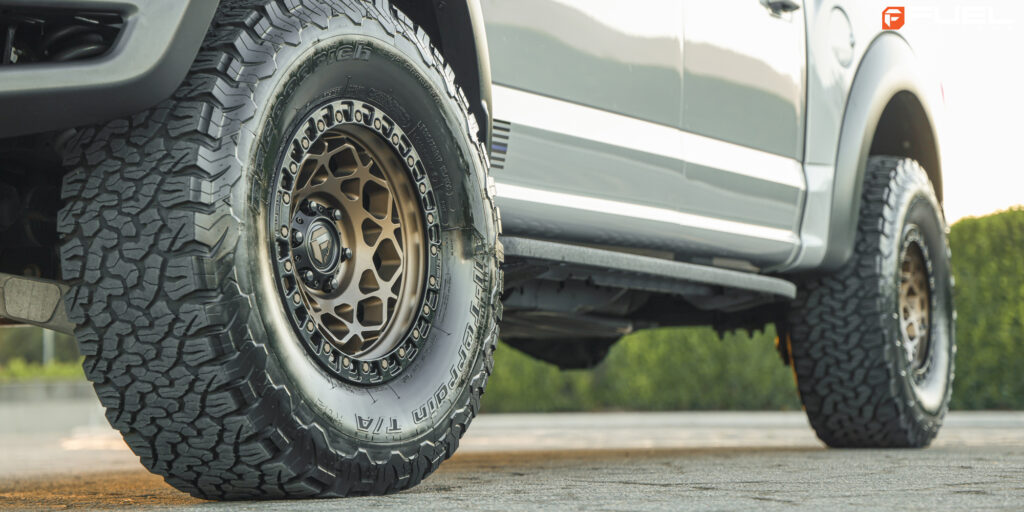 This Ford F-150 Raptor has all the power you could ever ask for while launching yourself off a dirt ramp and flying through the air. There's a 3.5-liter, twin-turbocharged V-6 engine that's similar (albeit detuned) to the unit found in the new Ford GT super car. Here, it makes a whopping 450 horsepower at 5,000 RPM and 510 lb-ft. of torque at 3,500 RPM for all four Fuel wheels to consume. A 10-speed 10R80 automatic transmission marries acceleration and fuel economy (when needed) for a true high-performance truck.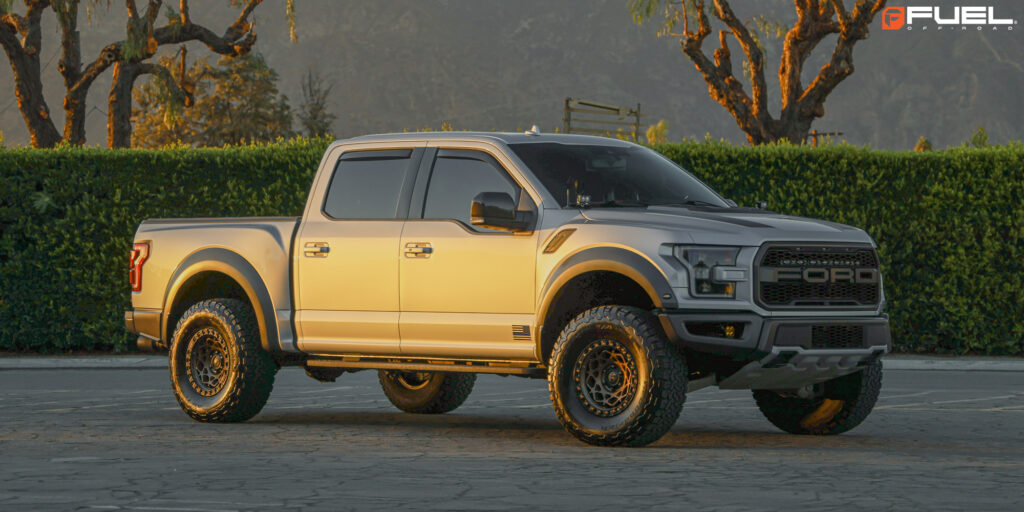 This aluminum-bodied F-150 Raptor cuts weight in all the right places while also adding in some visual muscle to match its twin-turbo power unit. Here, the flared fenders, front grille, sump guard, and bumper remain virtually unchanged save for a new set of yellow-tinted LED fog lights and hood-mounted LED lights. A slight lift has also been installed to allow for greater vertical travel with the new Fuel wheels and meaty tires.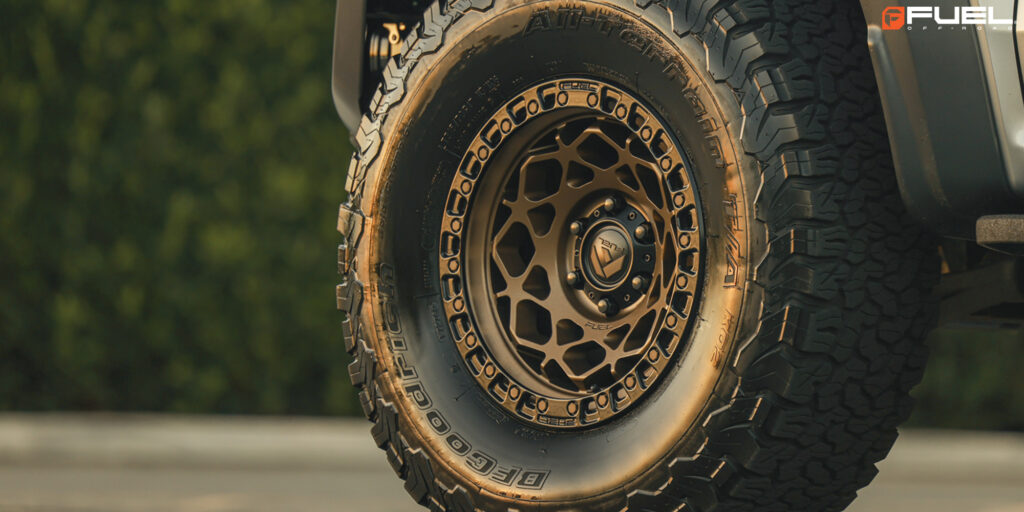 Hitting the pavement, dirt, mud, or anything else that dares to come between is a new set of Fuel Unit – D785 rims. These 17-inch Fuel wheels feature a beadlock design with an intricate mesh-like concave face. Here, the Fuel Unit – D785 rims are finished in a Matte Bronze color with Black ring and contrasting hardware. New 315/70 R17 LT BF Goodrich All-Terrain TA tires are used to grab at any terrain that stands in their path.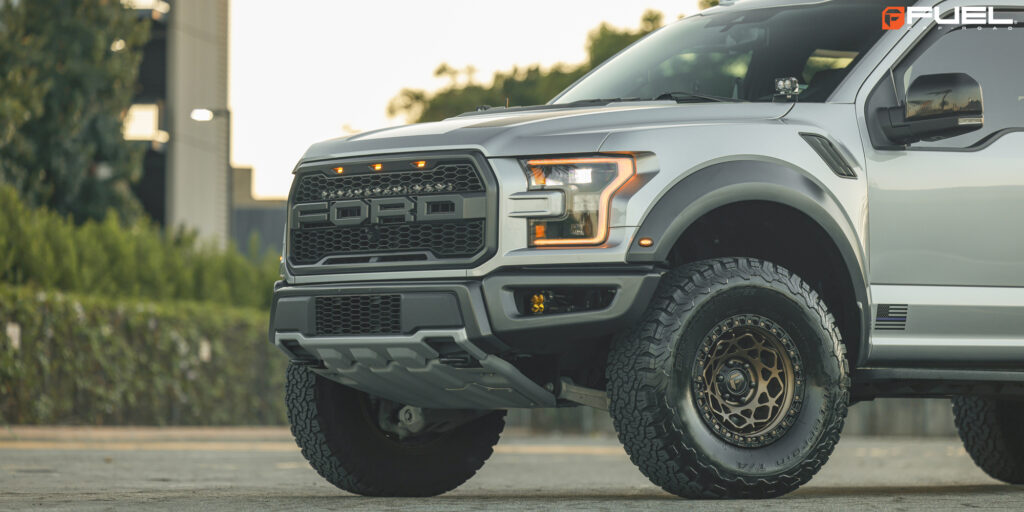 This Ford F-150 Raptor isn't the craziest build ever, but it has everything you need for a good time. There's a monster 450-horsepower engine coupled with a fresh set of Fuel Unit – D785 wheels and chunky BF Goodrich tires.
Fitment Specifications:
Vehicle: Ford F-150 Raptor
Wheels: Fuel Unit – D785
Wheel Finish: Matte Bronze with Black Ring
Wheel Diameter: 17 inches
Tires: BF Goodrich All-Terrain TA
Tire Size: 315/70 R17 LT
Source: Fuel Offroad