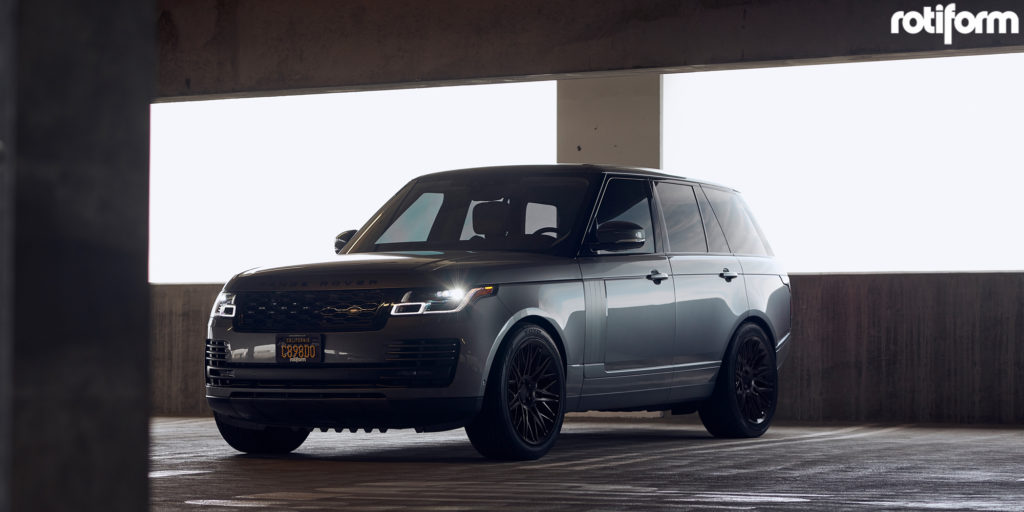 Elegance and Power.
If there was ever a way to convey power, prestige, and elegance in a full-size luxury SUV, it's with the Land Rover Range Rover. This modern, high-tech and off-road capable SUV is packed with everything you could ever want or ask for in a luxury SUV. This one has all that and a little something extra in the form of new Rotiform wheels.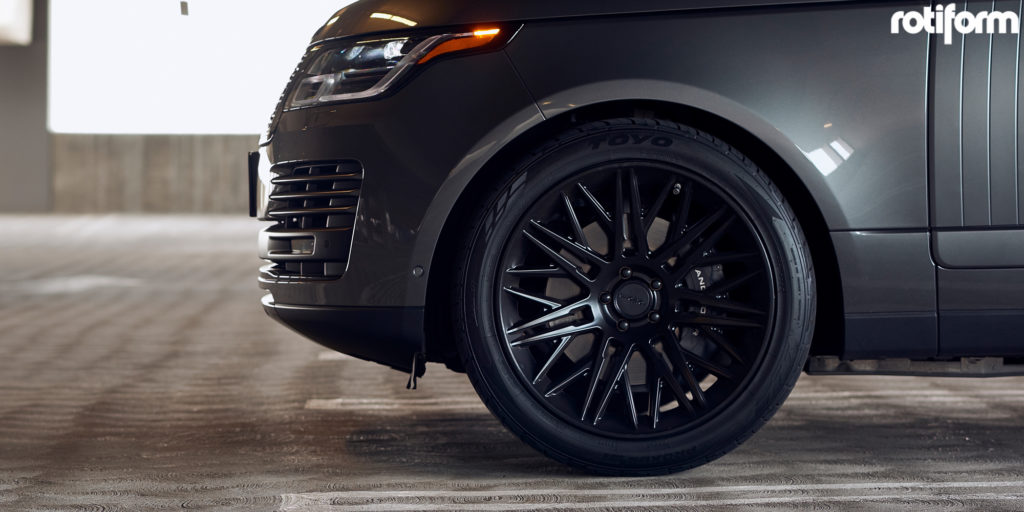 In its most basic form for the American market, the Land Rover Range Rover comes with a 3.0-liter Supercharged V-6 engine that cranks out either 335- or 375 horsepower, depending on the trim to all four Rotiform wheels. Step things up a notch in the options box at the dealer, and you'll find yourself with a 5.0-liter V-8 engine with 370 horsepower or the supercharged 5.0-liter V-8 that packs 503 horsepower and 461 lb-ft. of torque, enabling the SUV to reach 62 mph from rest in just 5.1 seconds.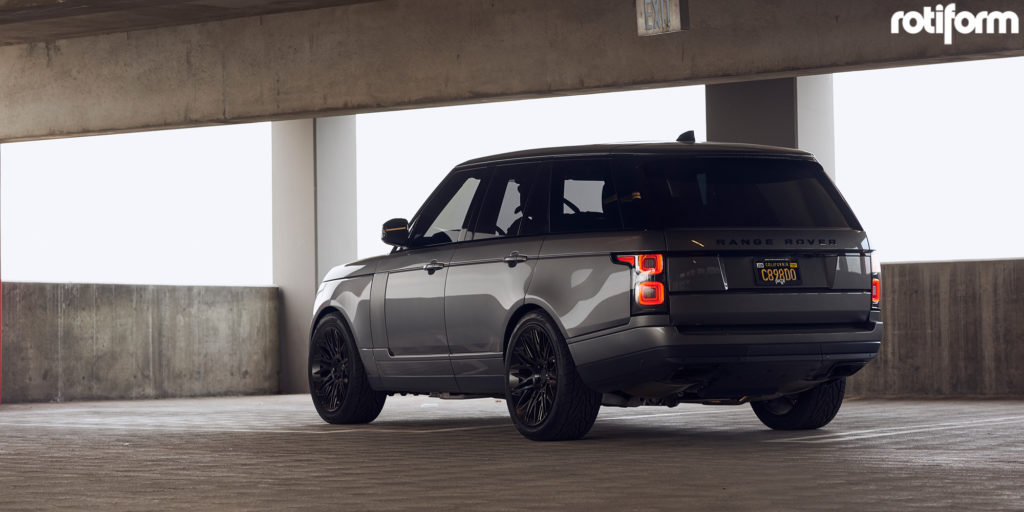 Wrapped around these engine choices is a beautifully modern sheetmetal design that retains the classic boxy feel of previous generations and the brand's heritage. This Land Rover Range Rover features the iconic two-tone body with the contrasting roof color while the front fenders have a body-colored finish for a sleeker look. LED daytime running lights emphasize the SUV's body look while the front fascia adds to its rugged capablility. Rotiform wheels sit proudly beneath the fenders ready for whatever the road has for them.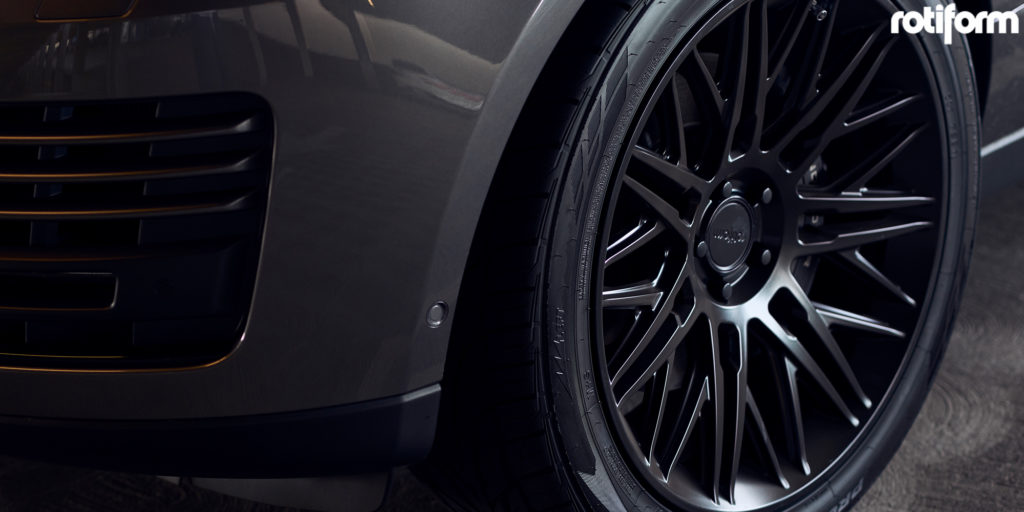 For this fitment, the owner opted to go with a new set of Rotiform JDR rims. These concave, three-dimensional mesh-style rims measure a large 22 x 10.0 at the front and rear that perfectly fits beneath the large fenders of the full-size SUV. Each one of the Rotiform wheels also boasts a Matte Black finish that contrasts the body color of the SUV just enough to stand out properly.
This Land Rover Range Rover may not have a whole laundry list of upgrades and modifications, but the new Rotiform JDR wheels make it stand out even more than ever before.
Fitment Specifications:
Vehicle: Land Rover Range Rover
Wheels: Rotiform JDR
Wheel Finish: Matte Black
Wheel Size: 22 x 10.0
Source: Rotiform
Credit: @ayoandrsn