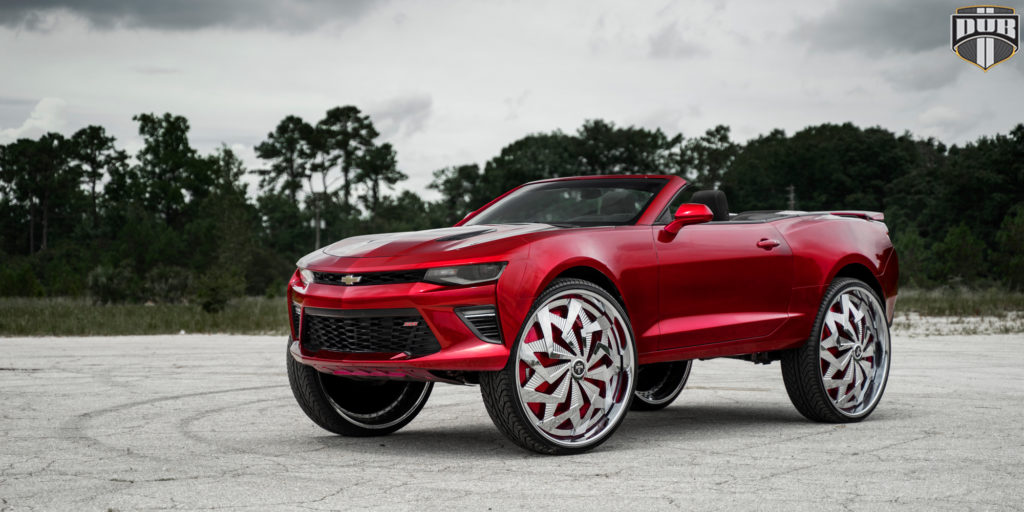 Cruisin' and Stunnin'.
The Chevrolet Camaro, like other American muscle cars, has spanned decades and many generations throughout its history. It's a popular car among enthusiasts and has been made into everything from wild drag strip monsters to boulevard cruisers. This sixth-gen model is the latter and boasts a gigantic set of DUB wheels that makes quite the statement anywhere it goes.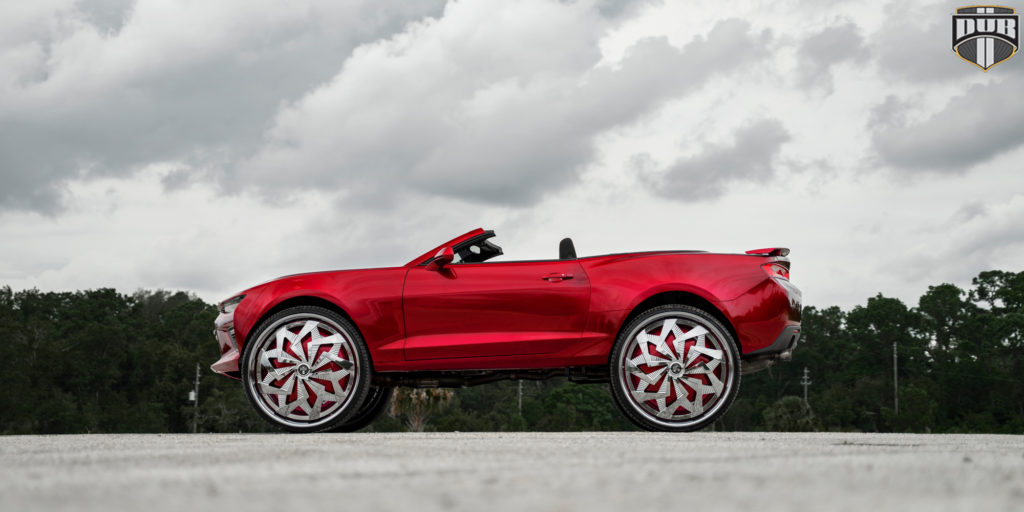 In its basic form, this Chevrolet Camaro SS packs a pretty powerful punch that starts with its classic American naturally-aspirated V-8 engine hiding under the hood. This 6.2-liter LT1 engine generates a powerful 455 horsepower at 6,000 RPM and 455 lb-ft. of torque at 4,400 RPM while drivers get a choice of manual or automatic transmissions to send that power to the rear DUB wheels.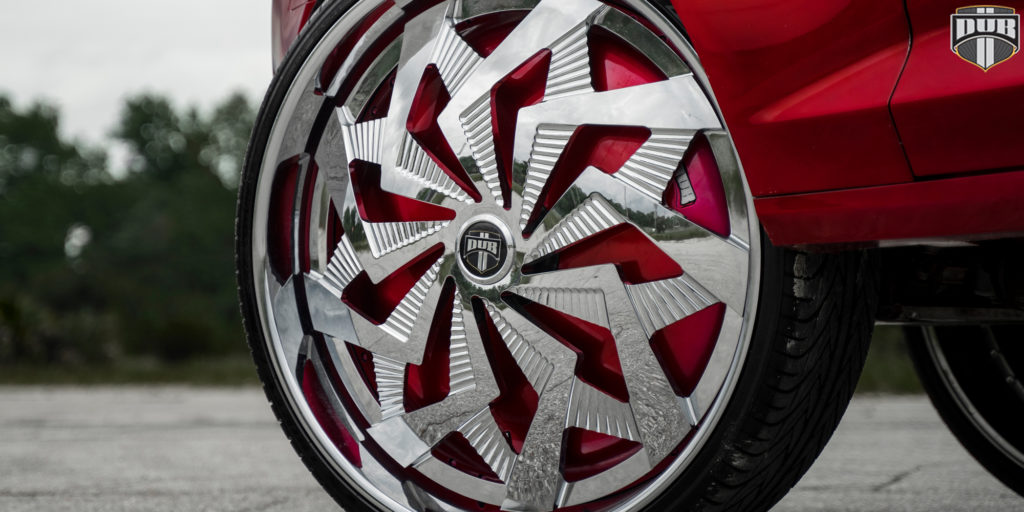 While this Chevrolet Camaro Convertible is a powerhouse of an American drop-top, it's been modified for cruising. To accommodate for the XXXXL-sized DUB wheels, the entire suspension had to be dramatically upgraded and modified in order to not damage the underbody or mechanics of the powertrain.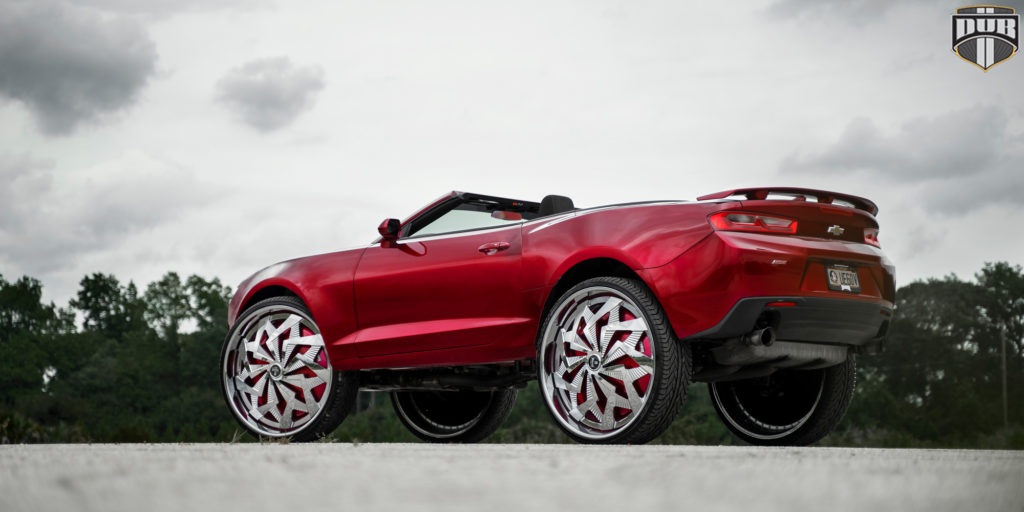 This Chevrolet Camaro has a very eye-catching fitment thanks to its new set of DUB Chop – S823 rims. Here, the muscle car was equipped with the new DUB wheels in a massive 32-inch diameter. Each one of the DUB Chop – S823 rims boasts a Polished finish with color-matched backdrop that matches the exterior perfectly.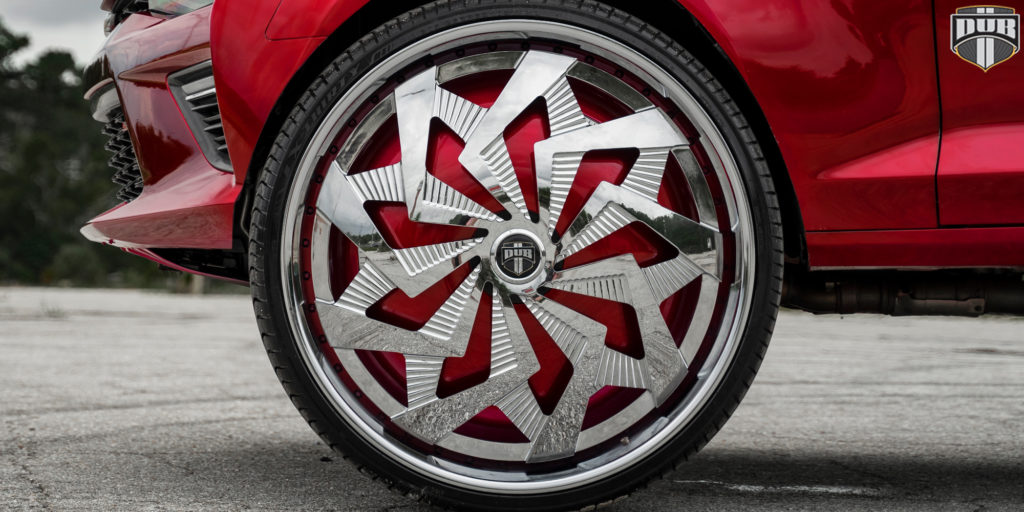 While the 6.2-liter V-8 engine won't be shattering times at the drag strip on this Chevrolet Camaro, it'll be perfect to move these 32-inch DUB Chop – S823 wheels around in style!
Fitment Specifications:
Vehicle: Chevrolet Camaro
Wheels: DUB Chop – S823
Wheel Finish: Polished, Color-matched
Wheel Diameter: 32 inches
Source: DUB
Credit: @tw0r