Big and Brawny.
If you're looking to go big or go home with a serious work truck for a serious job, then the Ford F-250 Super Duty is right up your alley. This beast of a machine is capable of tackling virtually any kind of job right from the factory. This one is all that and then some thanks to a new suspension setup, Fuel rims, and much more!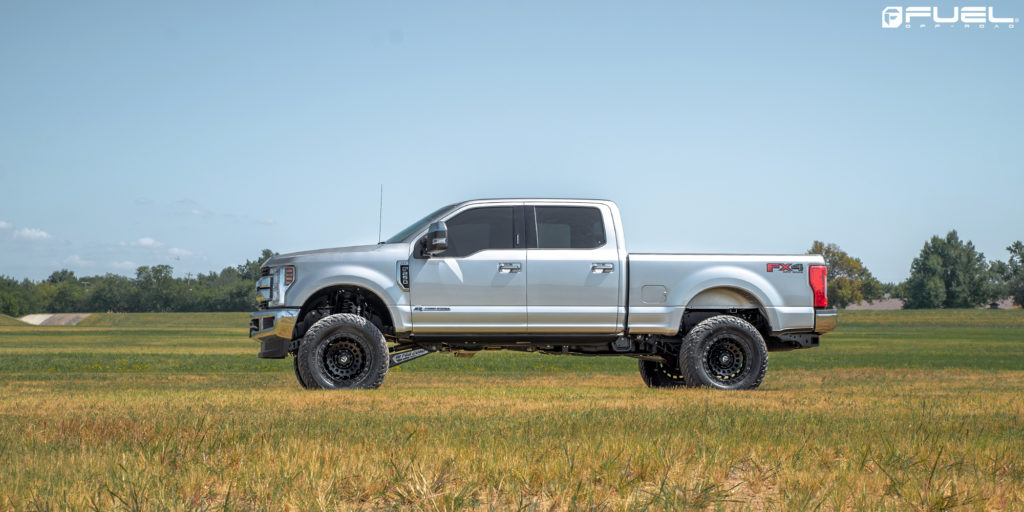 In factory form, the Ford F-250 Super Duty is anything but short on muscle. Here, the 6.7-liter Power Stroke turbodiesel V-8 rules, and spits out 450 horsepower at just 2,800 RPM and 935 lb-ft. of torque at just 1,800 RPM. That's sent to the rear Fuel rims through a six-speed TorqShift automatic gearbox that is able to handle almost anything thrown its way.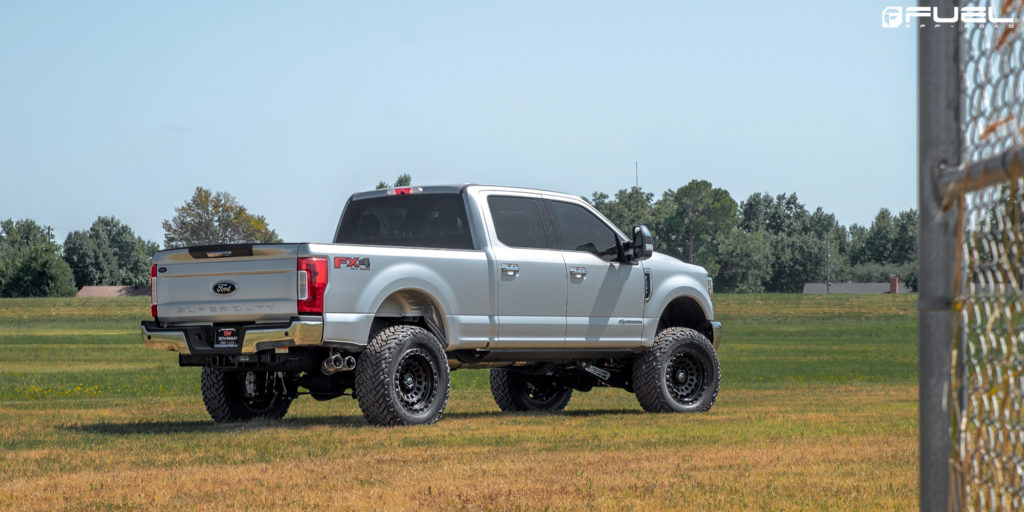 This Ford F-250 is large and in charge not just due to its extended cab and bed, but because of its new suspension and Fuel rims. Here, the owner opted to install a full lift kit with new suspension bits, arms, and springs that make off-roading a breeze with large obstacles.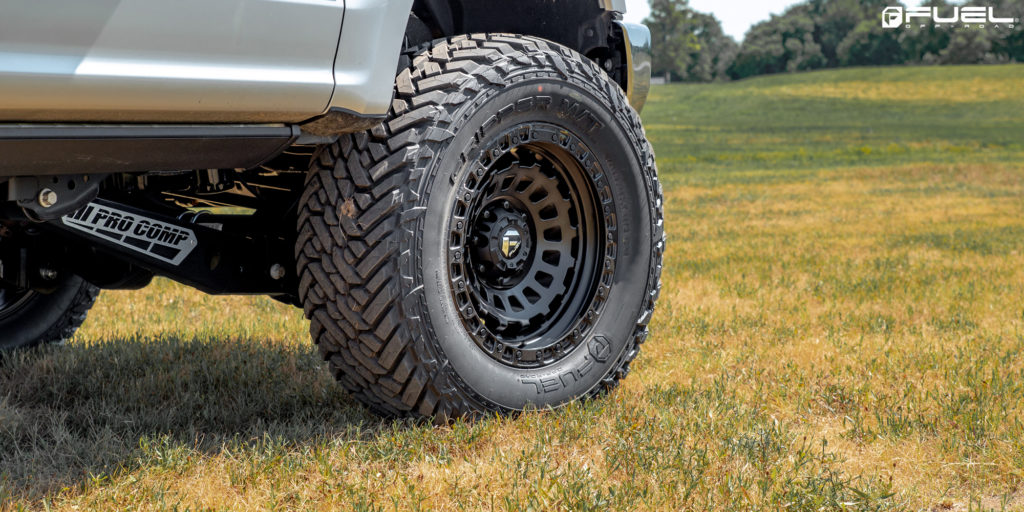 Beneath the new suspension lies a new set of Fuel Zephyr – D633 wheels. These new Fuel rims give the Ford F-250 Super Duty a more rugged look with their off-road inspired, concave profile and beadlock outer ring. For this fitment, the new Fuel Zephyr – D633 wheels were installed in a large 20 x 10.0 fitment with a Matte Black finish that contrasts the factory Silver painted body. New Fuel Gripper M/T tires were also installed to blaze through tough terrain easily.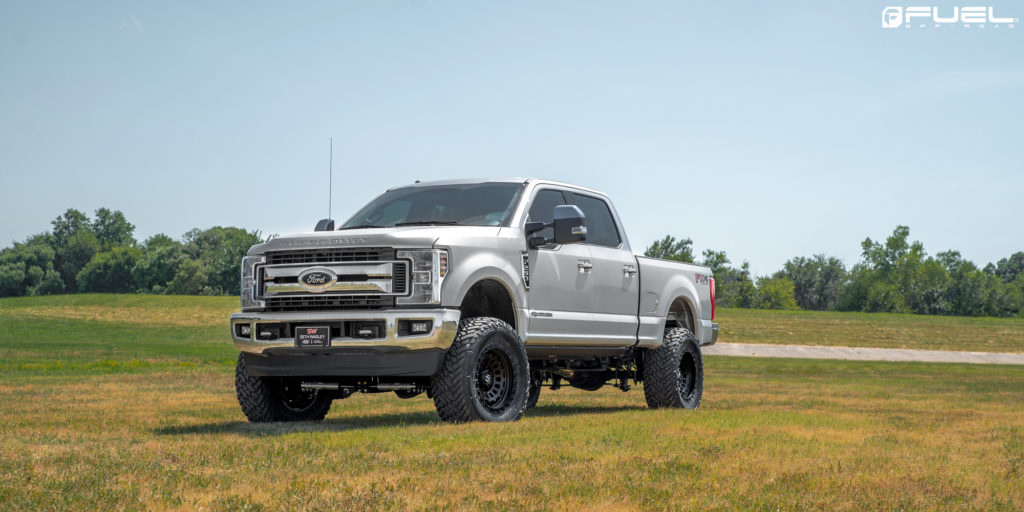 This Ford F-250 Super Duty is a beast from the factory, but it got considerably better thanks to a new set of Fuel Zephyr – D633 wheels, tires, and a suspension lift kit.
Fitment Specifications:
Vehicle: Ford F-250 Super Duty
Wheels: Fuel Zephyr – D633
Wheel Finish: Matte Black
Wheel Size: 20 x 10.0
Tires: Fuel Gripper M/T
Source: Fuel Offroad
Credit: Merles OKC / @okcwheelguy