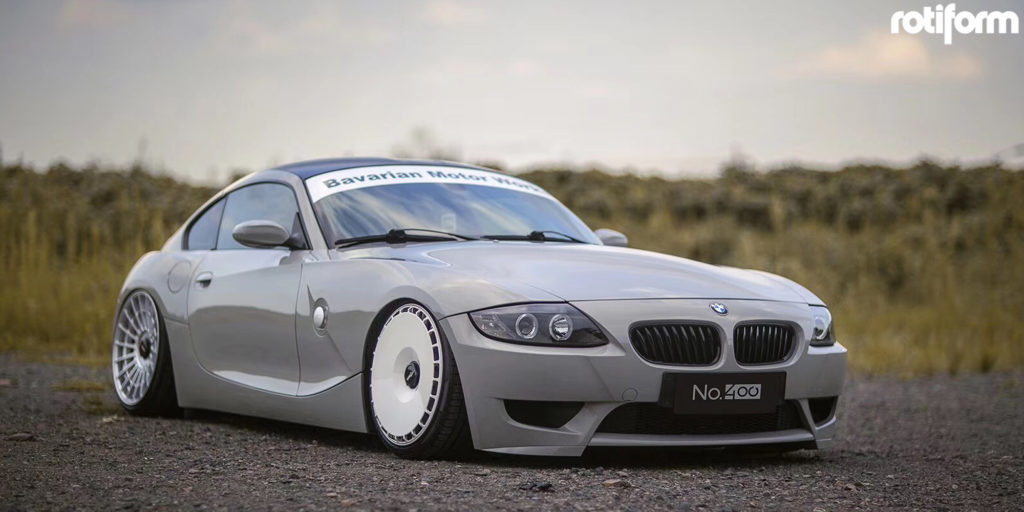 Low German style.
The fourth-generation BMW Z4 replaced the Z3 model and brought in a new era of technology and performance. The M-variant was even more exciting and packed quite a bit of muscle for the two-door sports car. This fourth-gen Z4 M is all that an then some thanks to some visual upgrades, a lowered suspension, and new Rotiform wheels.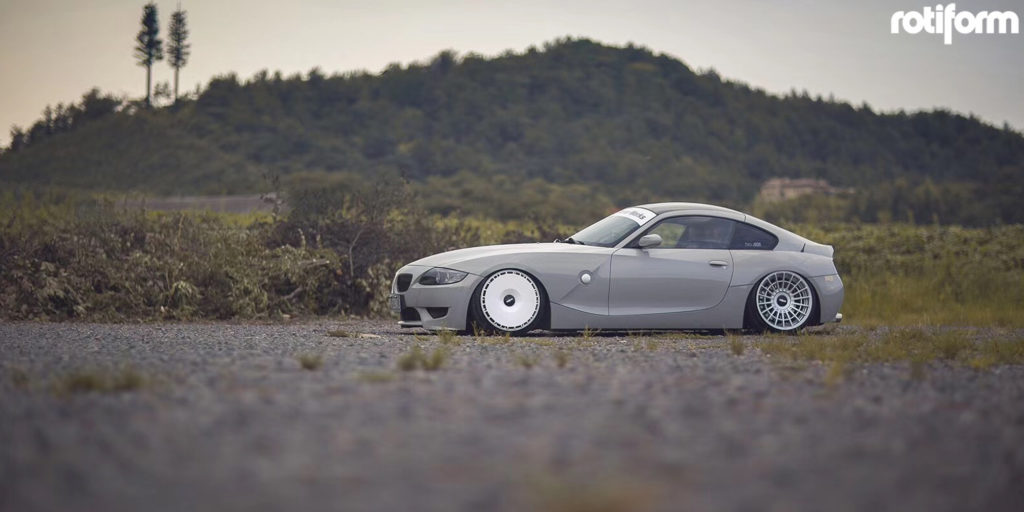 This BMW Z4 M is powered by the naturally-aspirated S54 inline-six cylinder engine that was used in the legendary E46 BMW M3. Here, it produces 330 horsepower at 7,900 RPM and 262 lb-ft. of torque at 4,500 RPM for the rear Rotiform wheels to consume. This engine was also rated as Ward's 10 Best the year that it was introduced and remains a sought-after motor for BMW enthusiasts for good reason.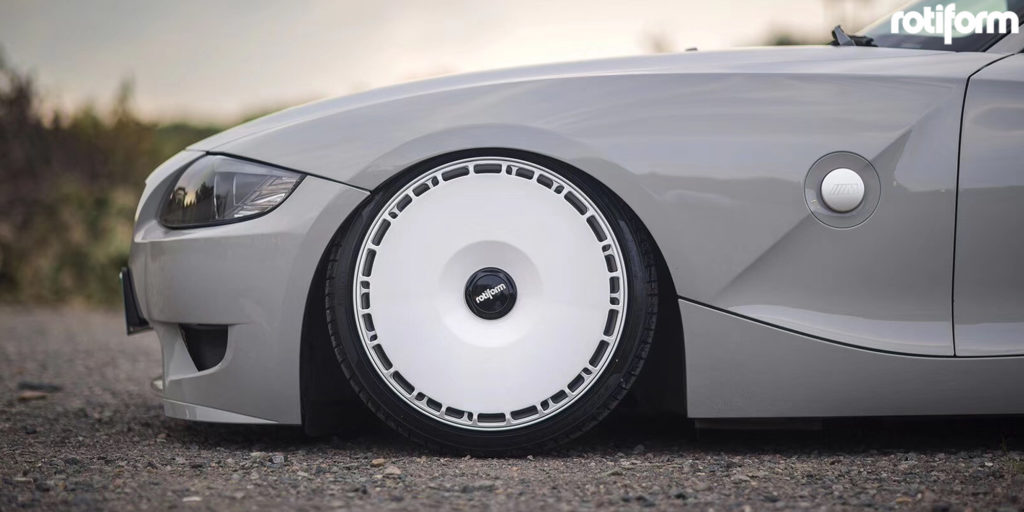 But this sports car is more than just an amazing high-revving engine. Here, the owner added new vinyl decals and removed some of the badging on each side for a cleaner look. Adding to that is a new lowered suspension that brings the new Rotiform wheels and tires right beneath the fenders. Inside, a few modifications have been made in order to prevent any rubbing that may occur.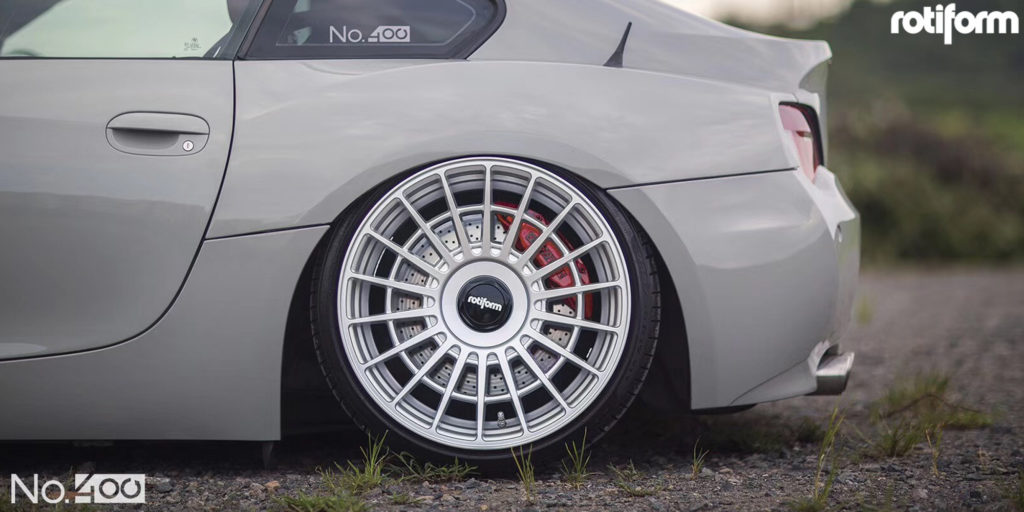 Bringing it all together is a new set of Rotiform LAS-R rims. Here, the new Rotiform wheels were installed in a staggered 19 x 8.5 front and 19 x 10.0 rear setup for a wider footprint where it counts. The new LAS-R rims feature a Silver finish with the front pair wearing a new rally-style cap to help with brake cooling, giving it a more athletic look.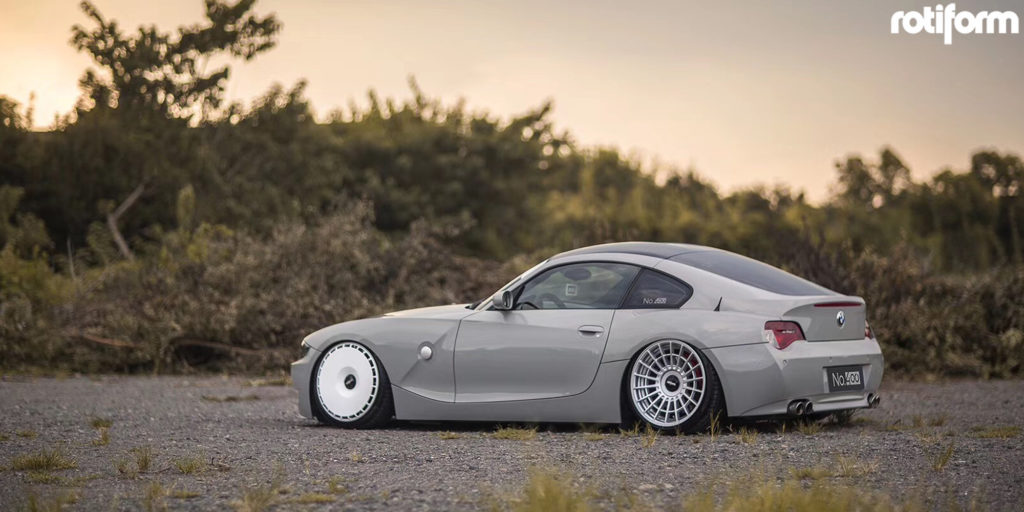 This BMW Z4 M easily has one of the more unique fitments with its custom Rotiform LAS-R wheels, but you can bet it's nothing short of a show-stopper.
Fitment Specifications:
Vehicle: BMW Z4
Wheels: Rotiform LAS-R
Wheel Finish: Silver
Front Wheels: 19 x 8.5
Rear Wheels: 19 x 10.0
Source: Rotiform
Credit: Hangzhou NO400