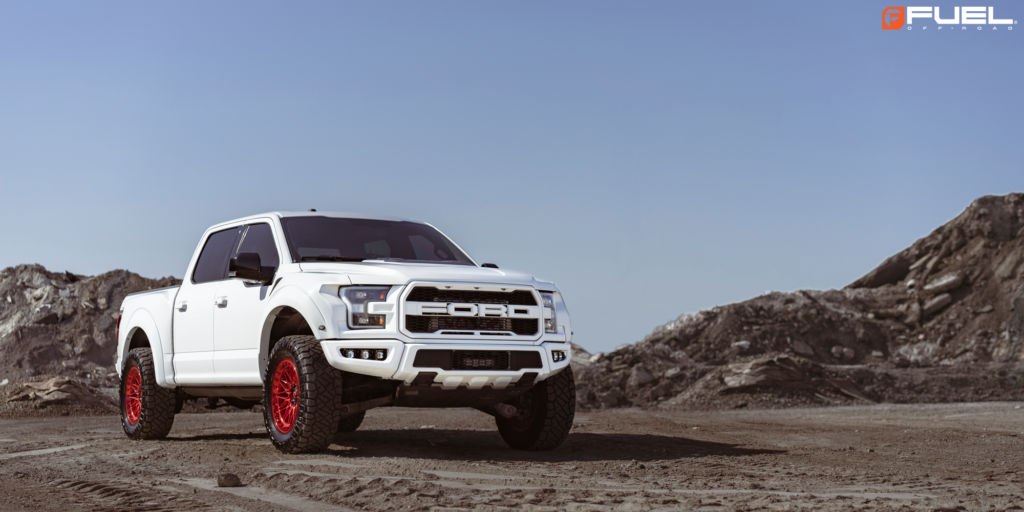 Just like Candy.
The Ford F-150 Raptor is an in-your-face monster both on- and off the road. It's meant to be commanding and powerful both visually and under the hood. This Ford F-150 Raptor is a little more subtle and refined from the modified exterior to the new set of custom Fuel wheels.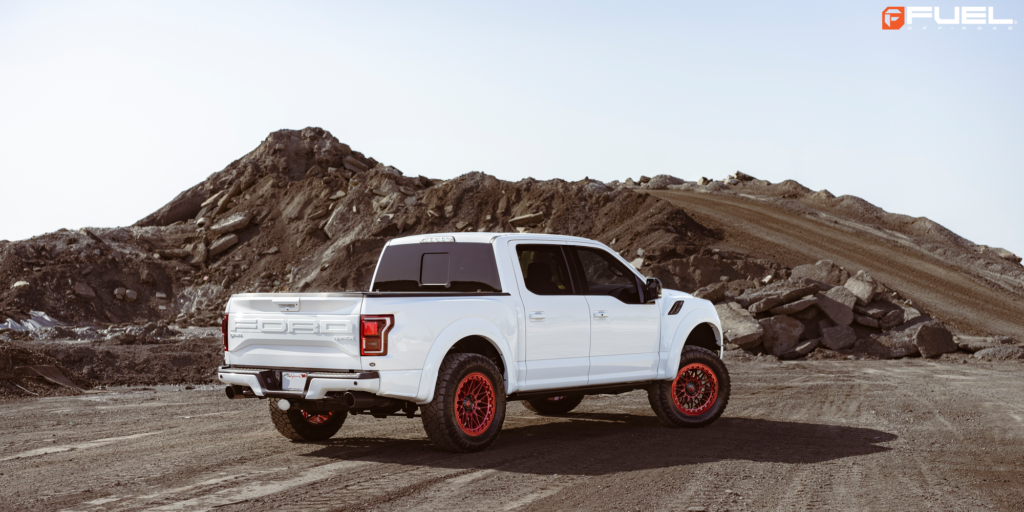 The Ford F-150 has been the industry standard for high-performance off-road trucks since its inception. This 13th-generation model boasts a potent and more efficient engine than ever before as well. Under the hood is a twin-turbocharged 3.5-liter V-6 engine that spits out 450 horsepower at 5,000 RPM and 510 lb-ft. of torque at 3,500 RPM. That's sent to the new Fuel wheels through a ten-speed automatic transmission configured for off-road performance and efficiency.
Visually, this Ford F-150 Raptor is a little less extreme despite its upgraded looks. Instead of the contrasting bodywork, it's all been color-matched from the badges to the front grille. A new, tougher bumper is positioned confidently up front and integrates new LED fog lights while also shielding the new Fuel wheels and Nitto tires. A new dark window tint hides prying eyes and provides just enough visual contrast from the all-White body.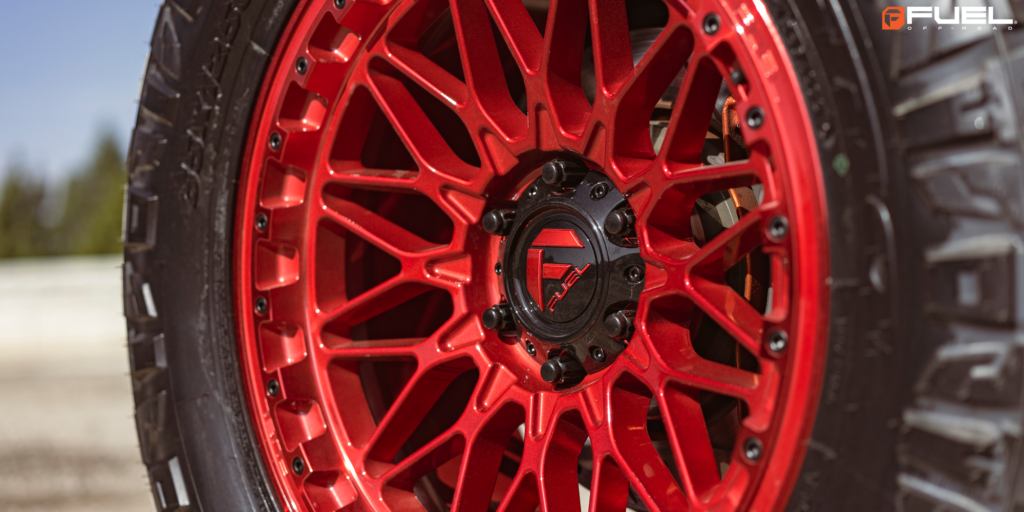 Hitting the pavement or any kind of terrain for this high-performance beast is a new set Fuel wheels. Here, the weapon of choice is a set of Fuel Trigger – D758 rims finished in Candy Red that feature a one-piece construction and complex mesh design with exposed hardware along the outer edge of the rim. This six-lug fitment sees the Fuel Trigger – D758 rims installed in a 20-inch diameter and shod in meaty 35 x 12.50 R20 LT Nitto Ridge Grappler tires.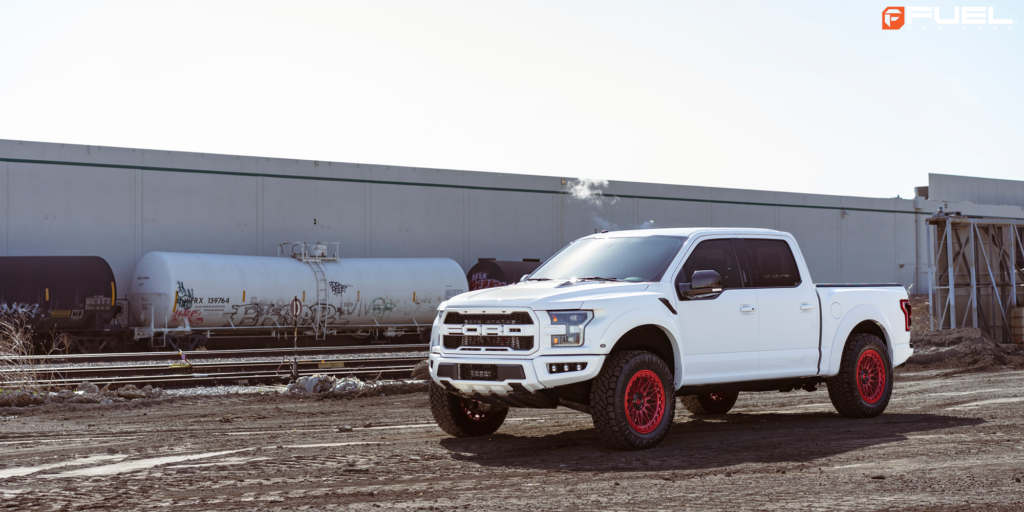 This White Ford F-150 Raptor has all the power and performance you could want in a truck along with some serious eye-catching style thanks to a new set of Fuel Trigger – D758 wheels.
Fitment Specifications:
Vehicle: Ford F-150 Raptor
Wheels: Fuel Trigger – D758
Wheel Finish: Candy Red
Wheel Diameter: 20 inches
Tires: Nitto Ridge Grappler
Tire Size: 35 x 12.50 R20 LT
Source: Fuel Offroad