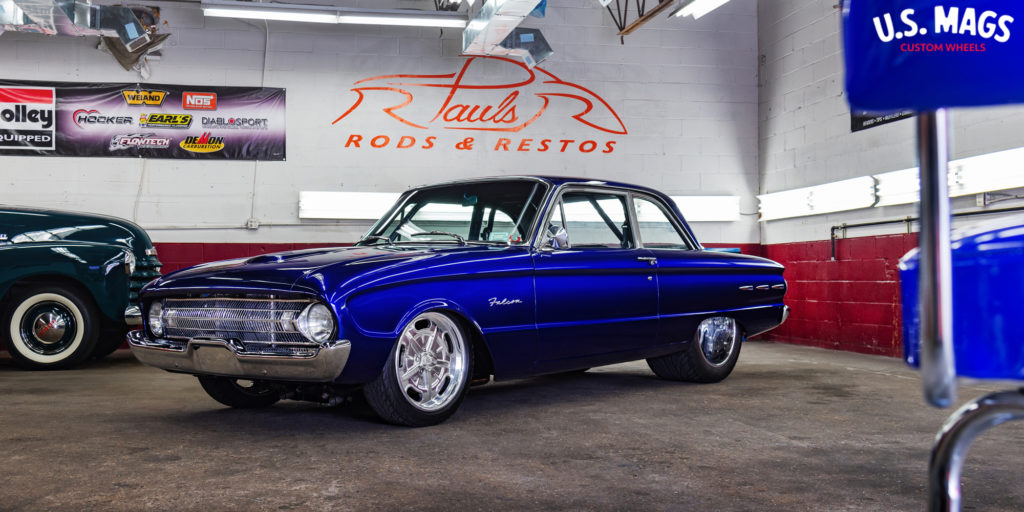 Style and Power.
The Ford Falcon was a short-lived compact coupe and sedan made by Ford from 1960 to 1970, and spanned three generations. The first generation model one of the most stylish and this old-school model with US MAGS wheels is an absolute stunner with some serious power hiding beneath the hood.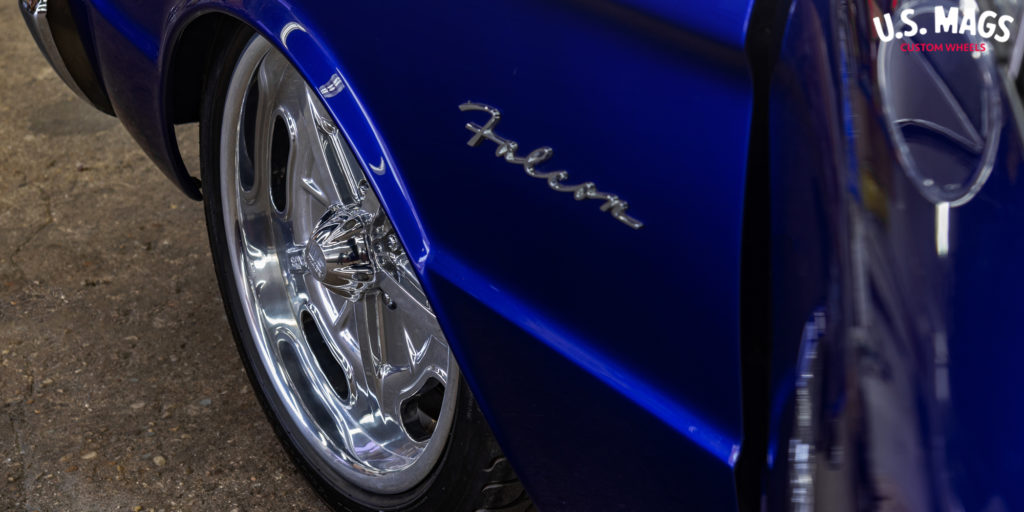 Right from the factory, the Ford Falcon was offered with a 2.4-liter and 2.8-liter inline-six cylinder engine along with a small run of 4.3-liter V-8 models from the Fairlane spitting out 164 horsepower to the rear wheels. This bad boy, however, is churning out a few more ponies to its US MAGS wheels all in style. Also offered were three- and four-speed manual transmissions along with a two-speed automatic gearbox.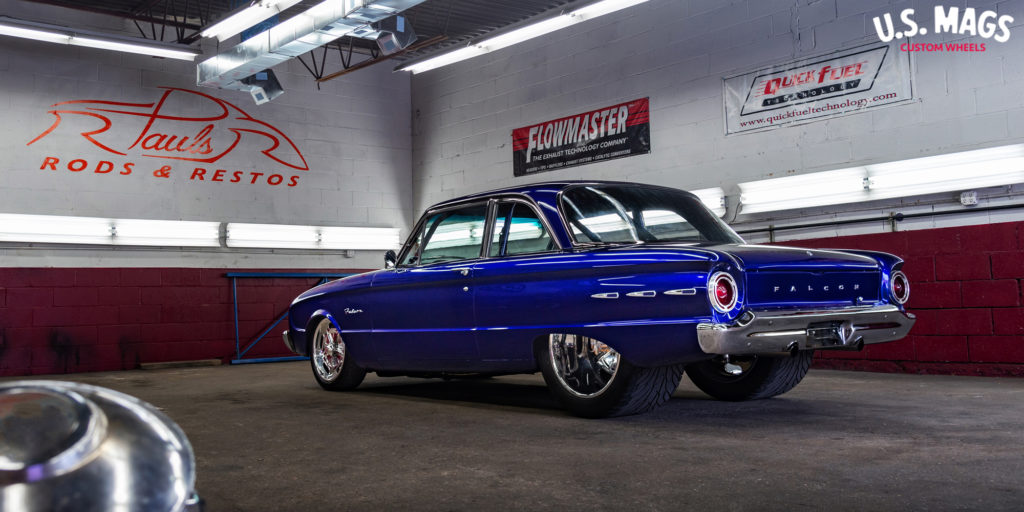 Here, this classic Ford Falcon is sitting as pretty as ever with its deep Blue paint and Chrome trim pieces at the front and rear. Even the 'Falcon' lettering and aesthetics have been restored to their original glory to create an absolute stunner. There are a quite a few mechanical upgrades hiding beneath the sheetmetal that aren't as easily seen from the engine and exhaust to the suspension in order to accommodate the fatter US MAGS wheels peering from beneath the fenders.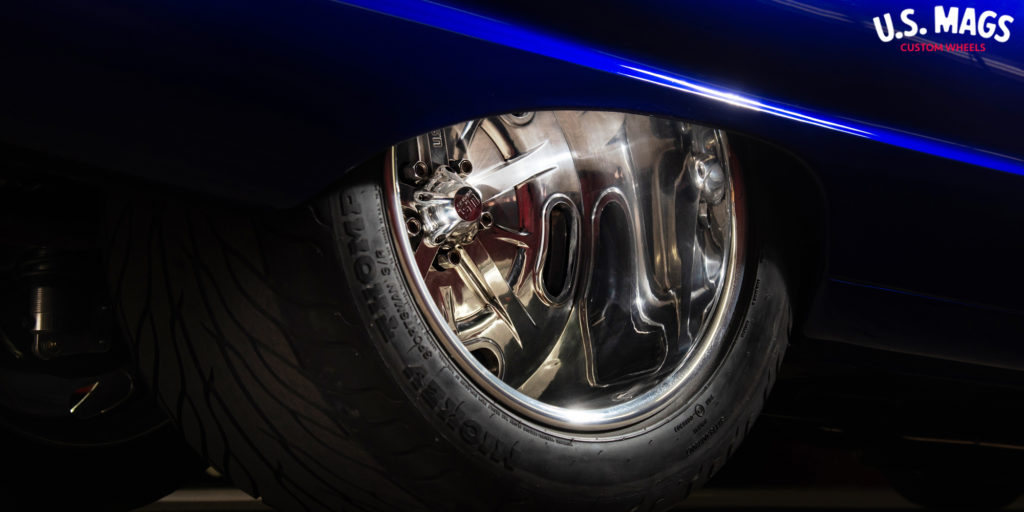 This mint Ford Falcon has been outfitted with a fresh set of US MAGS Bonneville – U309 rims. These US MAGS wheels have a classic five-spoke design with a deep lip along with a Polished finish that goes well with the factory Chrome trim and grille. Here, the new US MAGS Bonneville – U309 rims measure a staggered 18 x 8.0 up front and fat 20 x 15.0 at the rear to provide traction for all that power.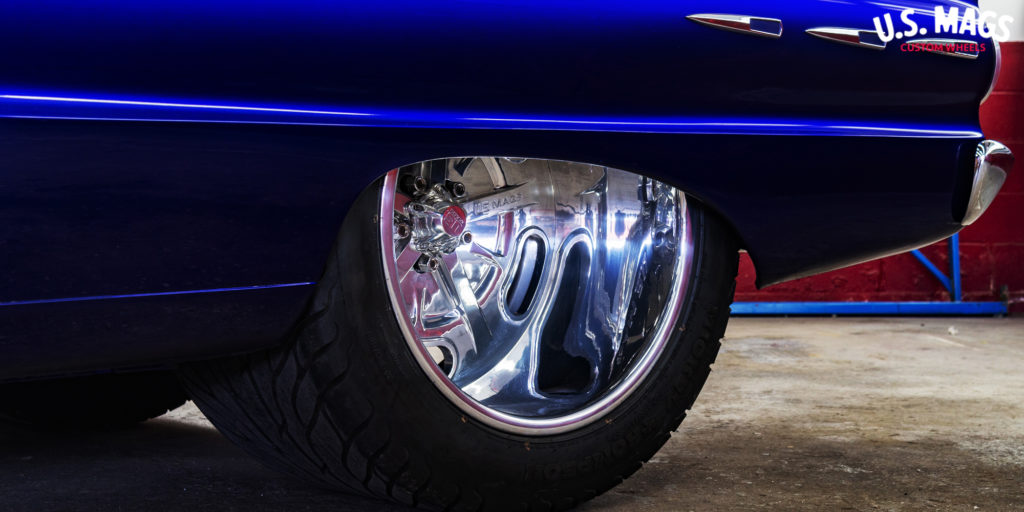 Armed with the new US MAGS Bonneville – U309 wheels and a monster engine up front, this Ford Falcon is ready to lay down some rubber in style.
Fitment Specifications:
Vehicle: Ford Falcon
Wheels: US MAGS Bonneville – U309
Wheel Finish: Polished
Front Wheels: 18 x 8.0
Rear Wheels: 20 x 15.0
Credit: @paulsrodsandrestos
Source: US MAGS