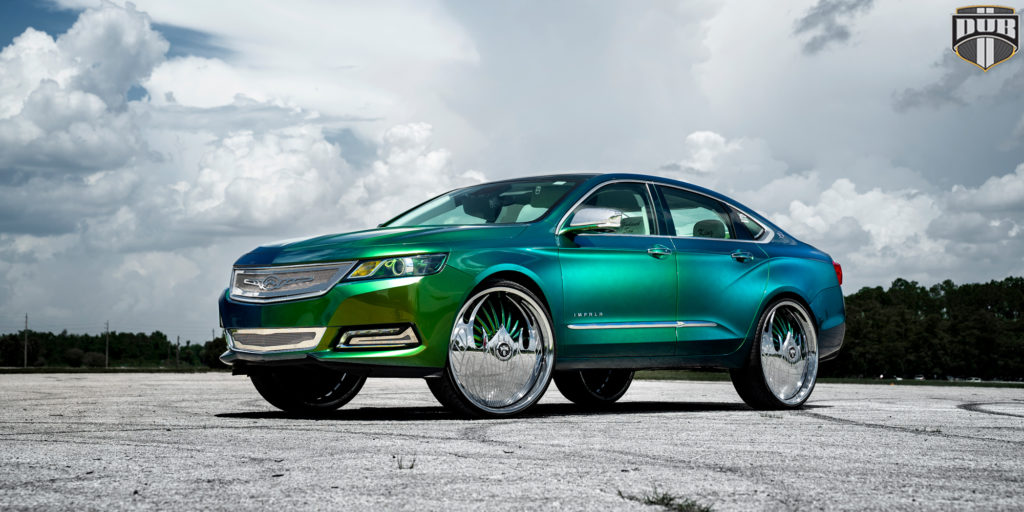 Set to stun.
The Chevrolet Impala is one of the better selling, longest produced models of American cars. Currently, it's in its tenth generation and still pushing forward thanks to its affordability, style, and performance. While there may not be a huge aftermarket support, this custom Impala on DUB Wheels is proving that you can still transform the sedan into a show-stopper.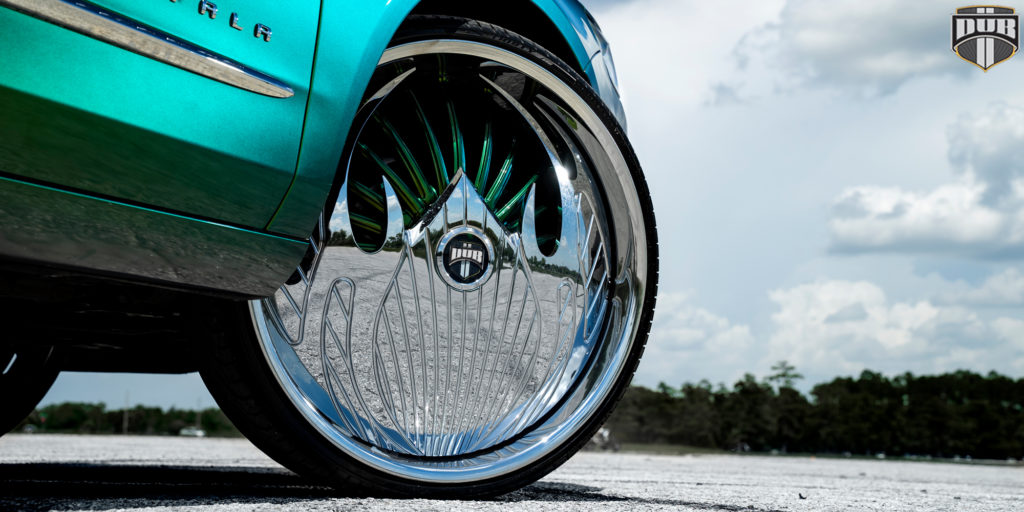 The Chevrolet Impala is a pretty solid vehicle especially in LTZ form like this model right from the factory. At its core is a 3.6-liter naturally-aspirated LFX V-6 engine sending 305 horsepower at 6,800 RPM and 264 lb-ft. of torque at 5,200 RPM to the front DUB Wheels. In stock form, it also comes with 19-inch alloy wheels, a range of interior features and comforts, LED daytime running lights, and much more as part of the LTZ package.
But this Chevrolet Impala isn't your average Chevrolet Impala. The entire sedan is different and more eye-catching than ever before thanks to a wide list of upgrades. Right off the bat, a multi-tone Chrome-like Green and Blue vinyl wrap covers the entire exterior save for the factory Chrome trim. The upper and lower front grilles have also been upgraded. In order to fit the new XXL-sized DUB Wheels, the entire suspension had to be modified and upgraded as well.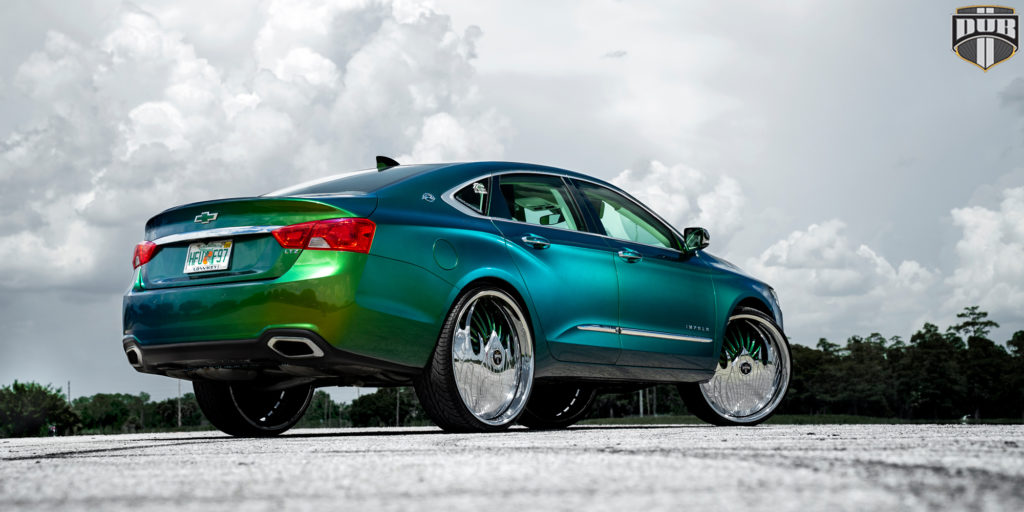 This fitment, the Chevrolet Impala was outfitted with a new set of DUB S611-Vape rims. These DUB Wheels sport a self-leveling face and a Chrome finish that contrasts the new vinyl wrap but matches the trim pieces and grilles. At the front and rear axles, the new DUB S611-Vape rims also measure a gigantic 26 inches in diameter, raising the entire sedan off the ground for a commanding look.
This Chevrolet Impala definitely isn't your average Impala thanks to a new vinyl wrap and its massive new DUB S611-Vape wheels!
Fitment Specifications:
Vehicle: Chevrolet Impala
Wheels: DUB S611-Vape
Wheel Finish: Chrome
Wheel Diameter: 26 inches
Credit: @tw0r
Source: DUB