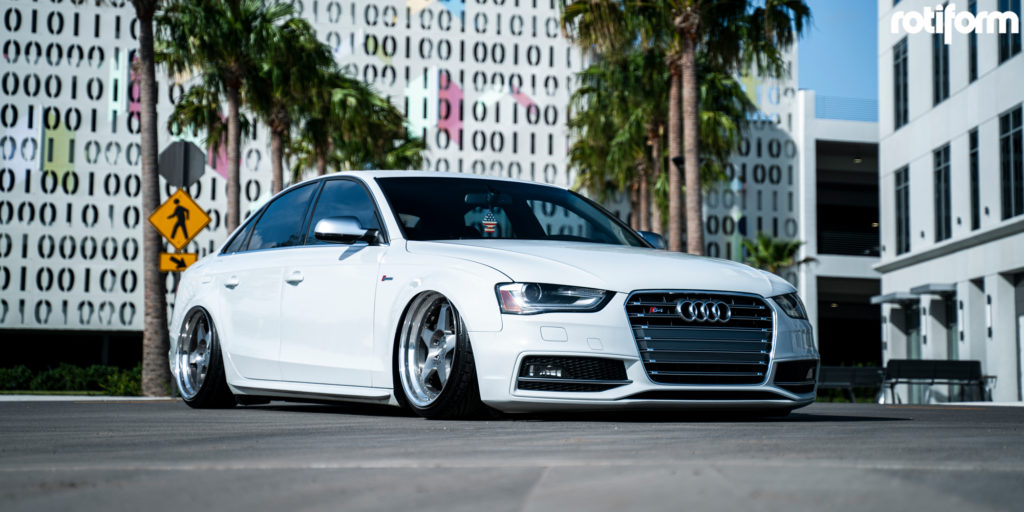 Time to get LOW!
The Audi S4 has been quite the German performance sedan since it first came about in the 1990s. It's packed quite a variety of engines over the years and been tuned and modified to the gills by enthusiasts. The all-wheel drive sports sedan is still at it, even today, and this lowered and tuned S4 with Rotiform rims, is quite the looker.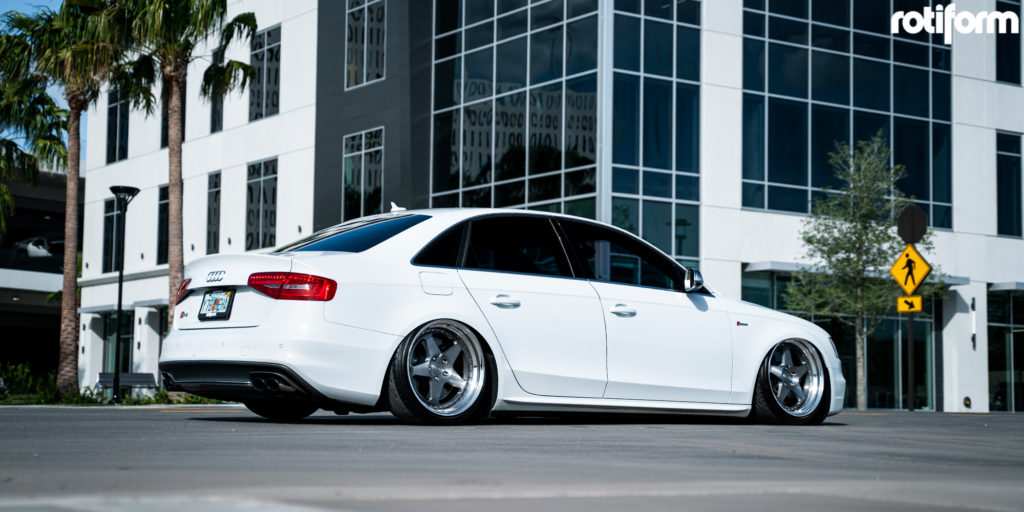 The fifth-generation (B8) Audi S4 comes packed with a pretty stout powertrain that's anchored by the 3.0-liter V-6 engine. Instead of turbocharger(s), this model sported a supercharger for a fat band of power with a choice of six-speed manual or seven-speed dual-clutch transmissions. This Audi S4 shot at least 329 bhp from 5,500 to 7,000 RPM and 325 lb-ft. of torque from 2,900 to 5,300 RPM to all four Rotiform rims.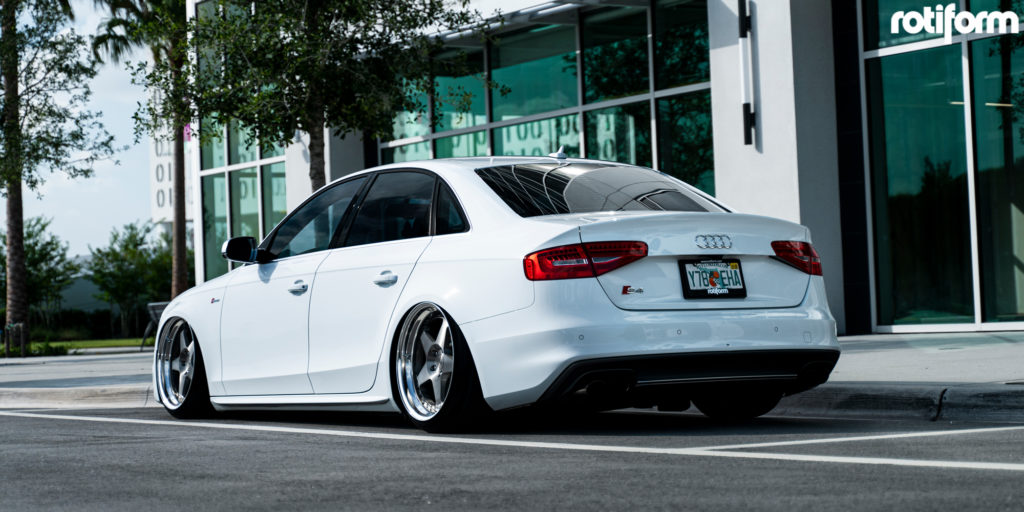 This isn't your average fifth-gen Audi S4, though. The owner of this Ibis White German sedan decided to have the entire ride height lowered just above the pavement, thus tucking each of the Rotiform rims right beneath the fenders for a slammed look. This gives the Audi S4 a more intimidating, custom-tailored look while retaining a certain prestige that's associated with the premium German brand.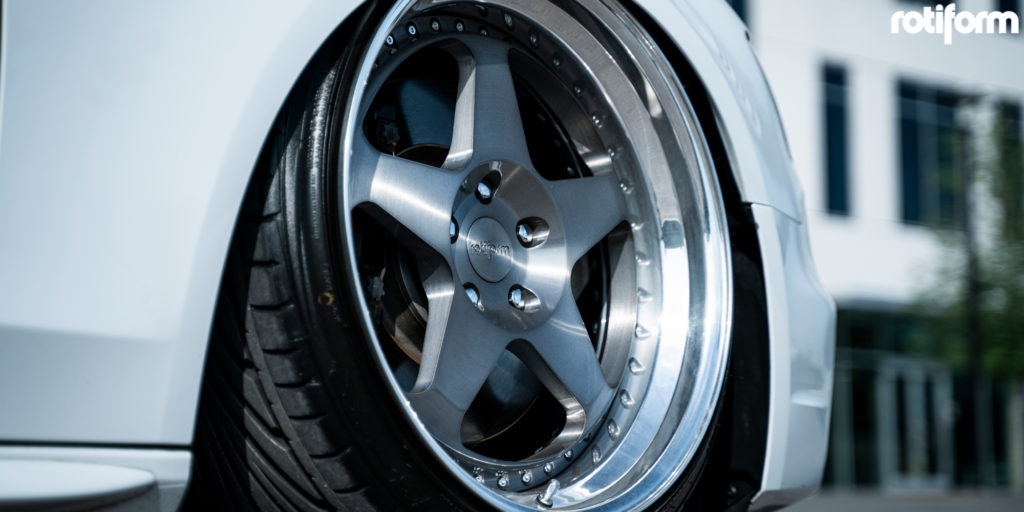 What really transforms the Audi S4 is the new set of Rotiform ROC wheels. Here, the ROC wheels were installed in a 19 x 9.0 front and rear fitment with a Brushed finish and Polished lips. These five spoke, step lip Rotiform rims work perfectly with the color scheme of the Audi S4 and give it that extra touch to draw even more attention.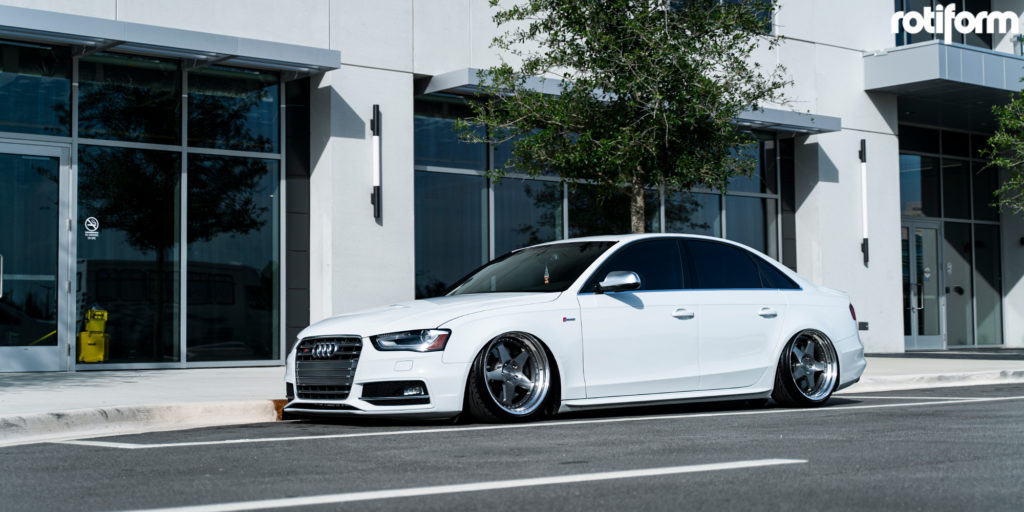 This supercharged Audi S4 doesn't just have the power and performance, but thanks to the new set of Rotiform ROC wheels, it has the looks as well.
Fitment Specifications:
Vehicle: Audi S4
Wheels: Rotiform ROC
Wheel Finish: Brushed with Polished Lip
Wheel Size: 19 x 9.0
Source: Rotiform
Credit: @tw0r