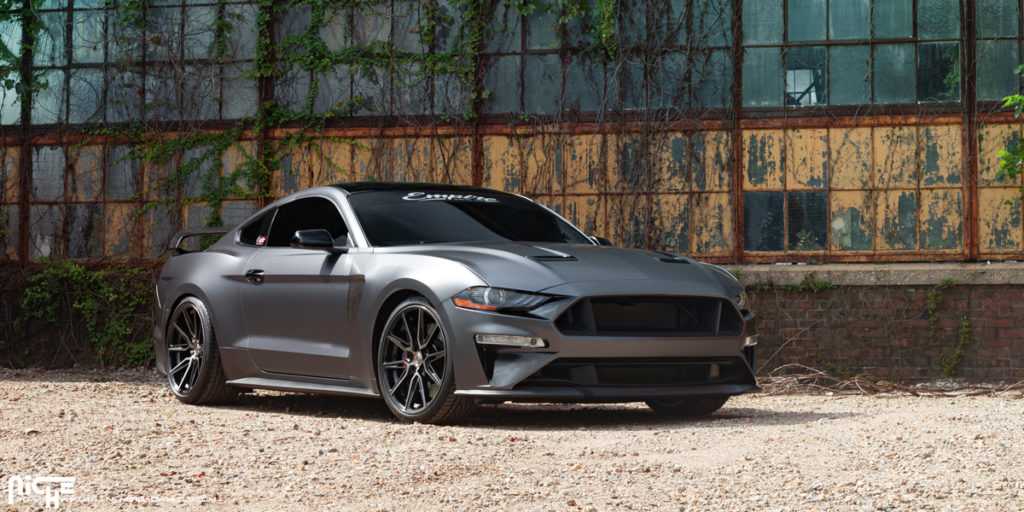 American power and style.
There's nothing like an American muscle car. Over the decades, these beasts of raw Detroit power have evolved to go from straight-line, high-horsepower monsters into true canyon-carving sports cars packing both power and greater efficiency. This sixth-gen refreshed Ford Mustang GT is packing some serious heat under the hood along with some serious style in the form of new Niche wheels.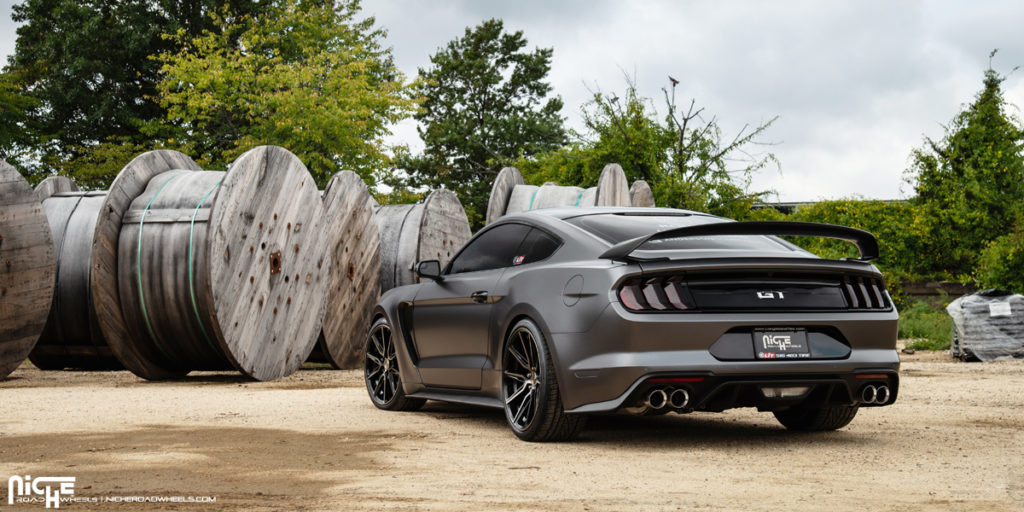 This refreshed Ford Mustang GT has loads of goodies that makes it more than just a straight-line juggernaut. With that said, the 5.0-liter naturally-aspirated V-8 engine sending 460 bhp at 7,000 RPM and 420 lb-ft. of torque at 4,200 RPM to the rear Niche wheels just begs drivers to hit the throttle at every stop light and live life a quarter-mile at a time.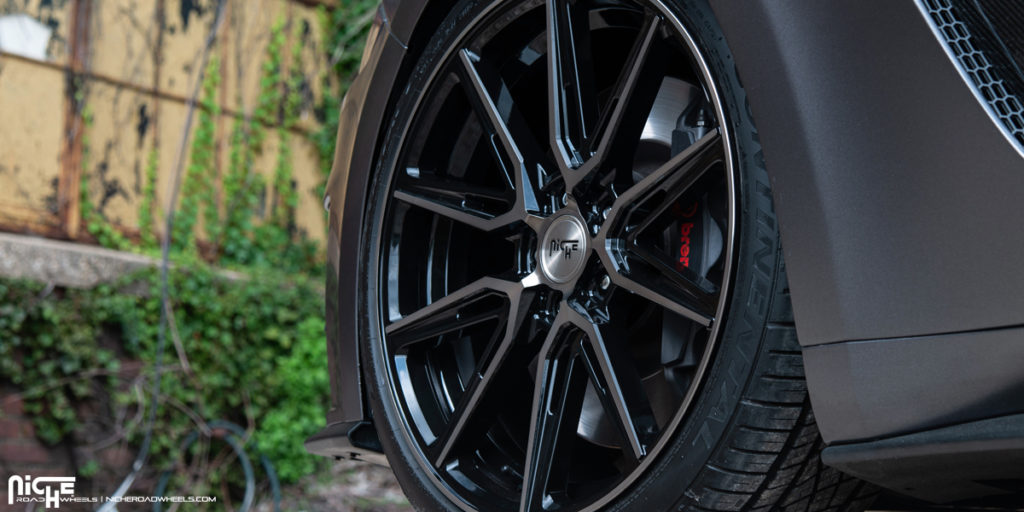 This Ford Mustang GT packs some extra oomph visually. This Satin Gray wrapped sports car has a few extra aerodynamic bits from the front fenders with exhaust outlets and ventilated hood to the new side skirts and rear valence. Topping it all off is a new rounded trunk spoiler. Tucked neatly beneath the fenders is a set of Niche wheels that perfectly matches the new color scheme and athletic character of the Mustang GT.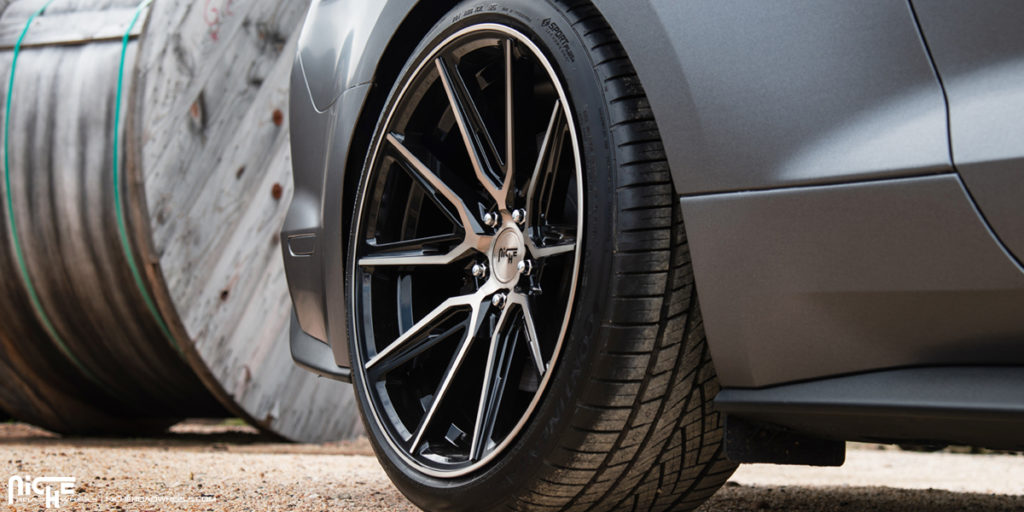 For this fitment, the Mustang GT was outfitted with new Niche Gemello rims as part of the brand's Sport Series lineup. These Niche wheels were installed in a staggered 20 x 9.0 front and 20 x 10.5 rear fitment with the latter proudly wearing a deeper concave depth than the former. Each one of the Niche Gemello rims sports a Gloss Black and Machined DDT finish for a seamless and dramatic appearance.
Armed with the new Niche Gemello wheels, a new look, and a powerhouse engine, this Ford Mustang will be throwing it down with the best of the world's sports cars in a straight line or in the twisties.
Fitment Specificaitons:
Vehicle: Ford Mustang GT
Wheels: Niche Gemello
Wheel Finish: Gloss Black/Machined/DDt
Front Wheels: 20 x 9.0
Rear Wheels: 20 x 10.5
Source: Niche Road Wheels
Credit: @longislandtire_lit