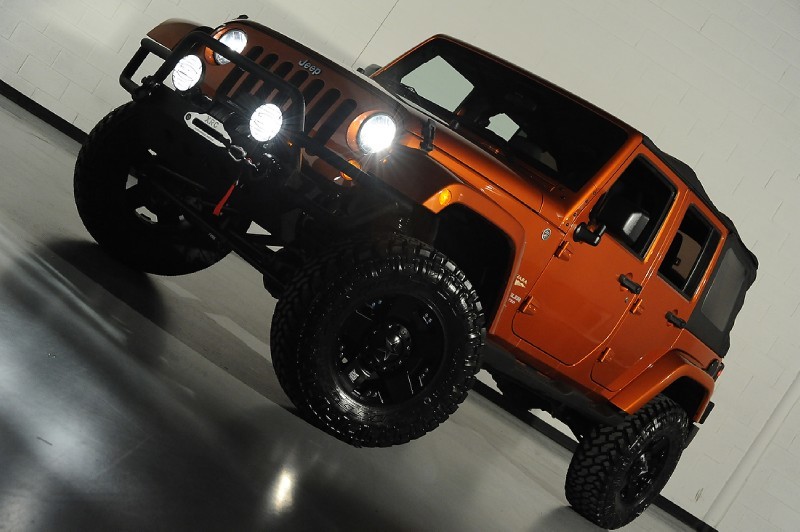 Ready to Mango and Tango!
The 2011 Jeep Wrangler might not have all the goodies and standard features as today's models do, but this Mango Tango orange Jeep Wrangler Unlimited Sahara can still hang with the big boys. The team at Starwood Motors in Dallas, Texas added quite a bit of new goodies from the bottom up to create an SUV that's perfect for the streets but a freak off road. A new set of XD Wheels replace the Jeep Wrangler rims while new lights, a lifted suspension, tough bumper and more make it a force to reckon.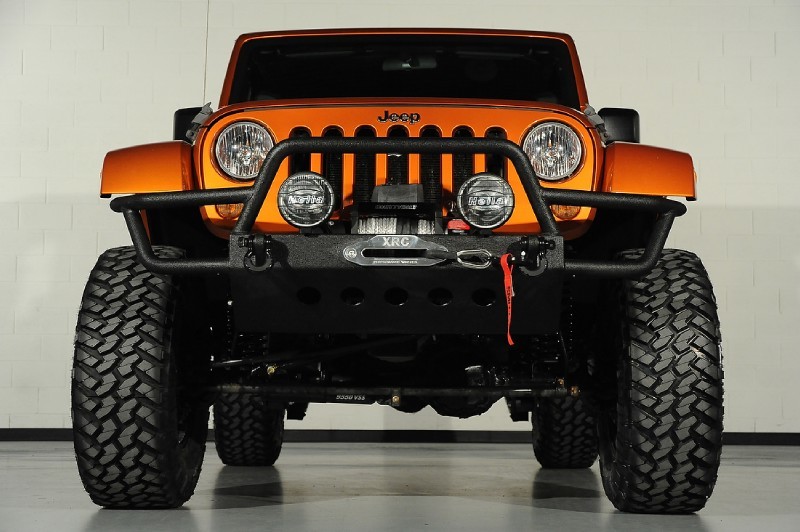 The basis for the upgrades wasn't the most powerful, nor was it the most capable available given the changes that have been made to the newer model-year Jeep Wranglers, but it's still quite the head-turner with its Mango Tango paint. The Jeep Wrangler Unlimited Sahara comes packed with a soft top and a manual gearbox controlling the drive of all four Jeep Wrangler rims as they blast at the dirt, pavement, or other forms of terrain.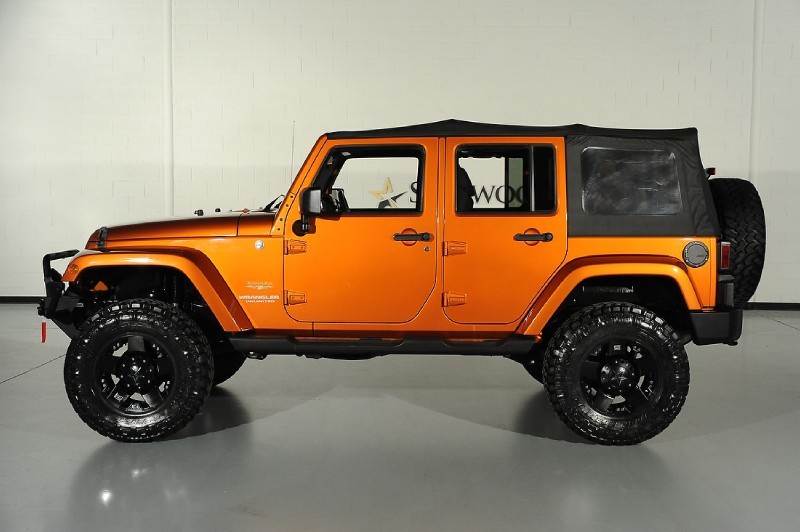 To start things off, the factory front bumper was removed and replaced with a tougher, meaner unit that packs a rugged black finish. The Smittybilt XRX bumper has all the protection you'll ever need for when those new XD Wheels are churning rocks and on inclines. A winch is also integrated into the bumper which allows for this Jeep to pull itself or its buddies out of a sticky situation should one present itself. A new set of Hella fog lights help to add even more light to those dark, dangerous off road adventures as the sun starts to hide.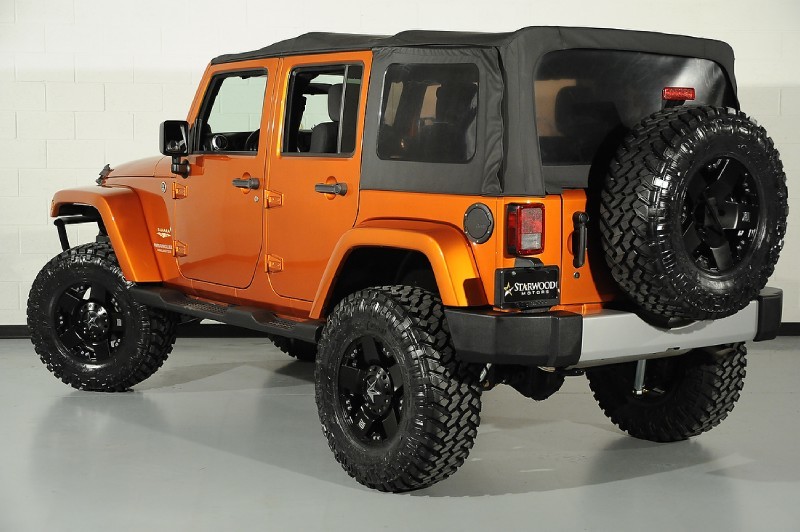 Next up was the chassis of the Jeep Wrangler Unlimited Sahara. Here, the factory Jeep Wrangler rims were swapped out for a new set of XD Wheels and the suspension was given a generous lift. A new set of 17-inch XD Rockstar wheels wearing a black finish were fitted along with a set of 35-inch Nitto Trail Grappler tires to ensure maximum traction and durability whether it's on or off the road. Also adding to the overall capability of the Jeep Wrangler is a new ProComp 4.0-inch lift that allows for more vertical wheel travel and the ability to overcome greater obstacles.
This 2011 Jeep Wrangler Unlimited Sahara in Mango Tango orange is currently available from Starwood Motors for the cool price of $38,888.
Fitment Specifications:
Vehicle: 2011 Jeep Wrangler Unlimited Sahara
Wheels: XD Rockstar
Wheel Diameter: 17.0 inches
Tires: Nitto Trail Grappler
Tire Diameter: 35.0 inches
Suspension: ProComp 4.0-inch lift
Exterior: Smittybilt XRC front bumper, Hella fog lights, winch