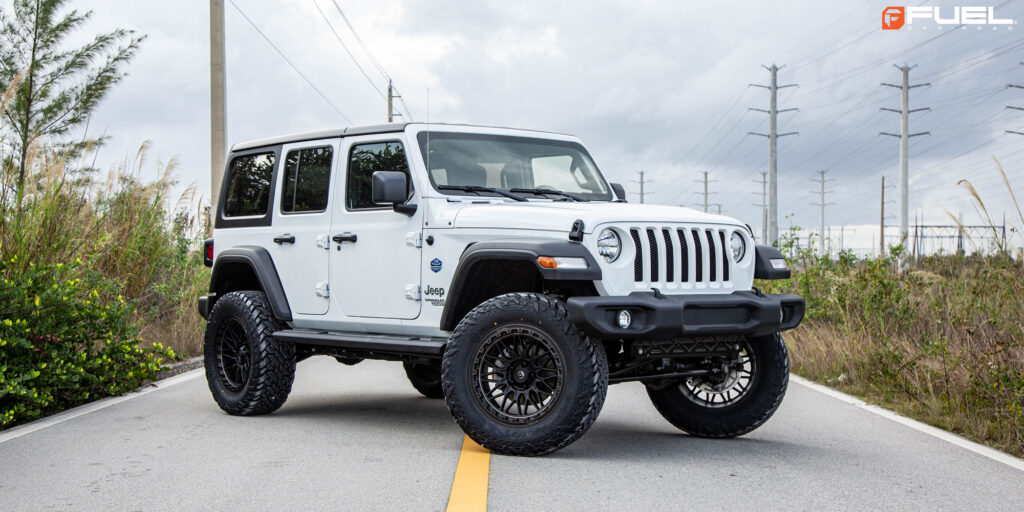 Just some good ol' Jeep love.
There's nothing like a Jeep Wrangler and the latest JL-generation models have all the goodies that you could ever want in an off-road dedicated 4×4 SUV. This Jeep Wrangler Unlimited Sport might not be the biggest, most powerful, or the baddest around, but it has all the right stuff in all the right places from the new Fuel wheels to the lifted suspension.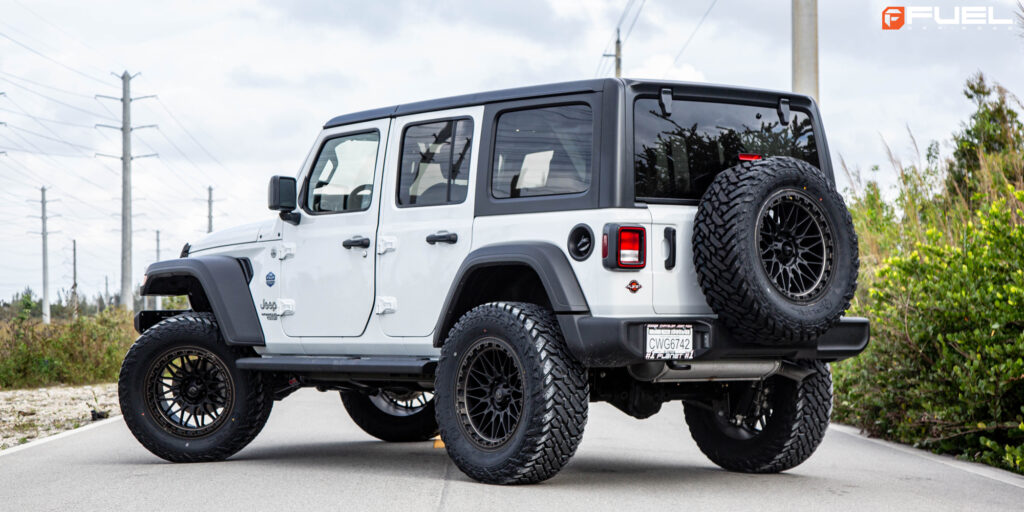 The new JL-generation Jeep Wranglers carry over the same Pentastar 3.6-liter V-6 engine as the previous-gen models, however, it has been tuned for greater fuel efficiency this time around. The same 285 horsepower and 260 lb-ft. of torque are still driving all four Fuel wheels through a standard six-speed manual or eight-speed automatic transmission. There's also a 2.0-liter turbocharged hybrid motor that churns out 270 horsepower and 295 lb-ft. of torque for those that want power and fuel economy as well.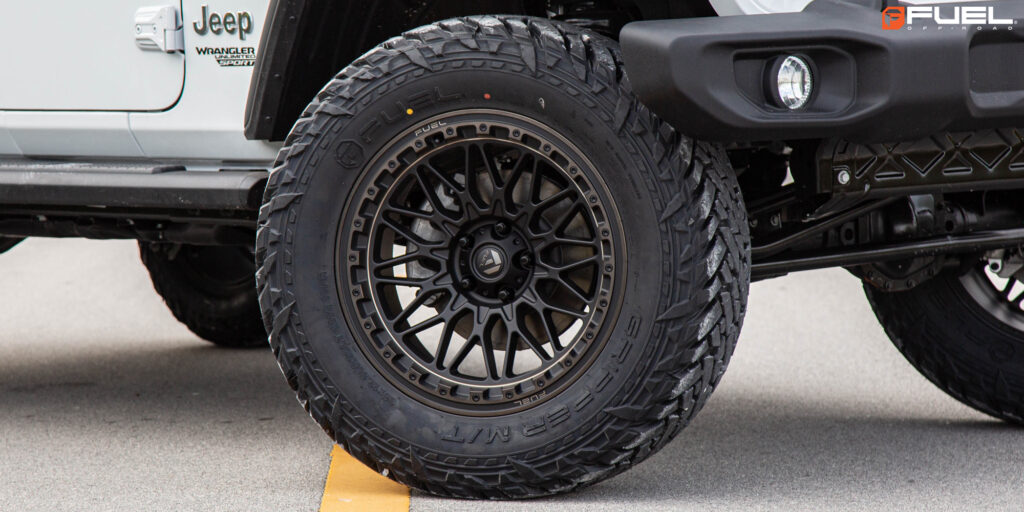 This Jeep Wrangler Unlimited Sport has all the factory fun stuff plus some extras. There's a new suspension setup that raises the ride height and makes room for the new Fuel wheels and tires grabbing at the turf and mud. A new sump guard also adds a layer of protection for those rough off-roading trips as well.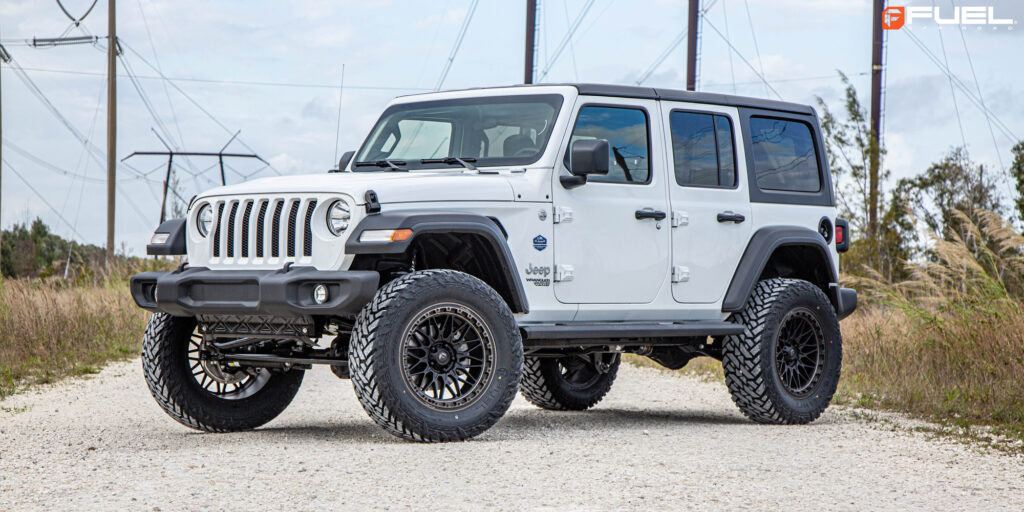 The real star of the show here, however, is the new set of Fuel Trigger – D759 rims and tires. For this fitment, the Jeep Wrangler Sport Unlimited was outfitted with the Fuel wheels in a 20-inch diameter alongside 35 x 12.50 R20 LT Fuel Gripper M/T tires for traction is any situation. Adding some contrast to the White body of the Jeep is a Matte Black and Dark Tint with Bronze highlights on the Fuel Trigger – D759 rims.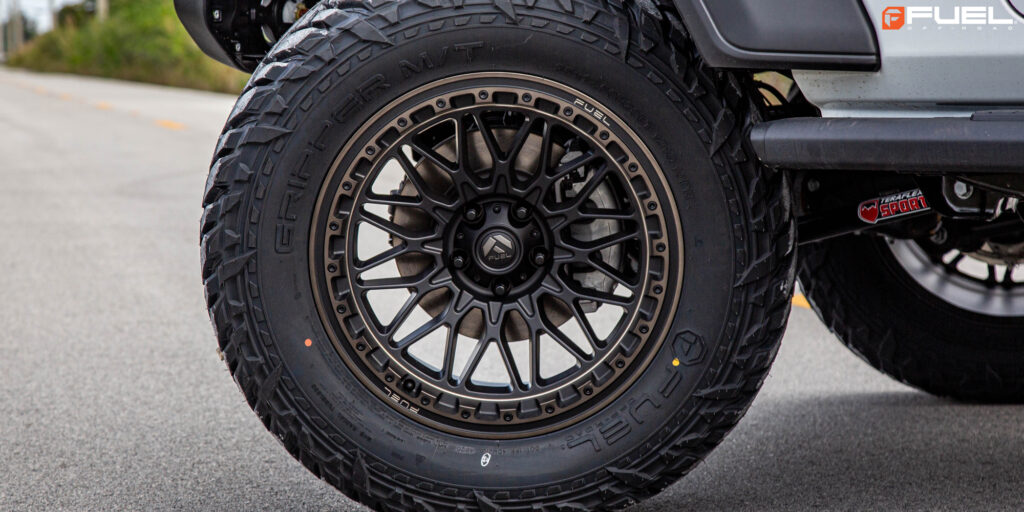 Armed with the new lifted suspension and Fuel Trigger – D759 wheels with Gripper M/T tires, this Jeep Wrangler is ready to do what it was made for: go off-roading!
Fitment Specifications:
Vehicle: Jeep Wrangler Unlimited Sport
Wheels: Fuel Trigger – D579
Wheel Finish: Matte Black with Dark Tint
Wheel Diameter: 20 inches
Tires: Fuel Gripper M/T
Tire Size: 35 z 12.50 R20 LT
Source: Fuel Offroad