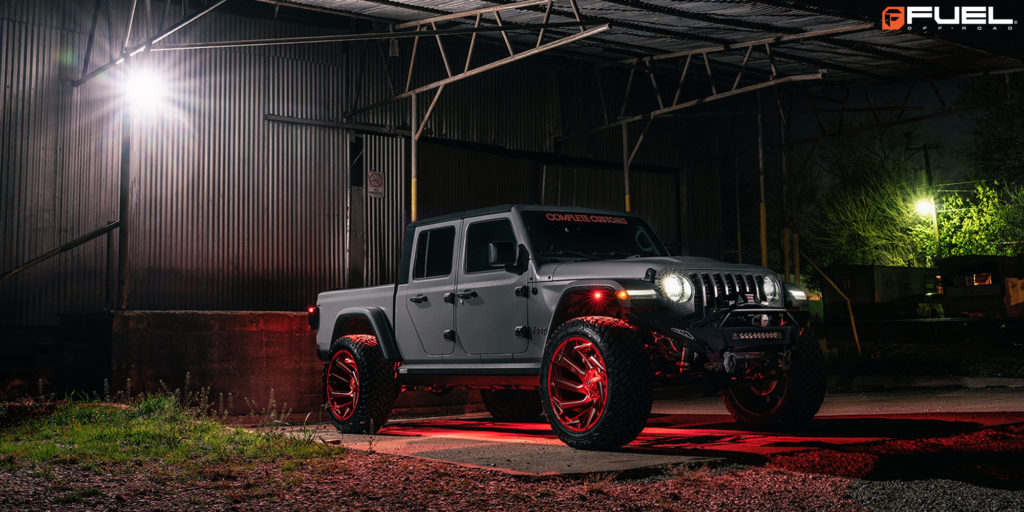 Sexy yet Sinister.
There simply aren't many vehicles that can be right at home on the boulevard AND crawling through mud. The Jeep Gladiator seen here with its Fuel wheels and loads of custom goodies is one of the very few. Not only does it look right at home pulling up to a valet, but it also looks mean and ready to get dirty with the toughest of trucks out there.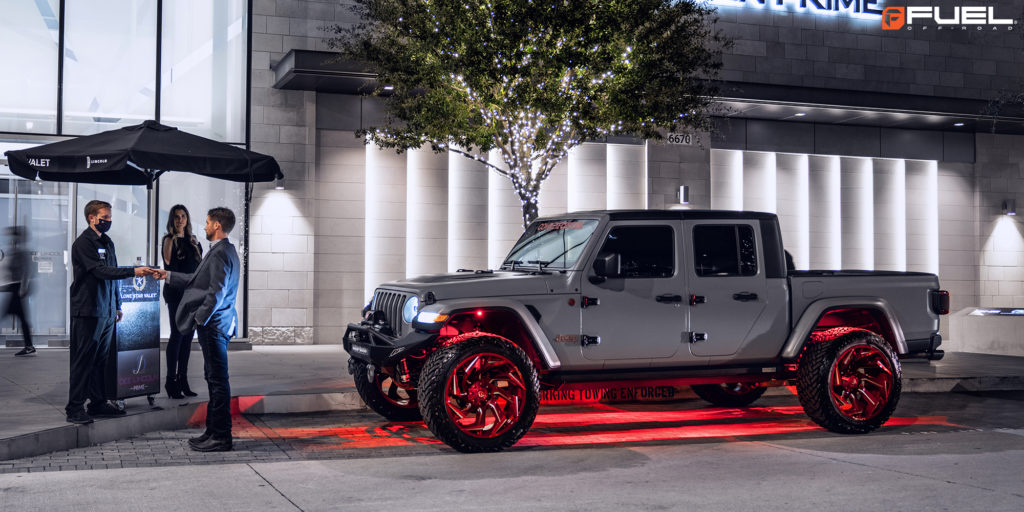 The Jeep Gladiator is the perfect mix of capability and off-road performance sprinkled in with just enough of a cache that it has a presence in the city. The do-it-all Jeep Gladiator also comes packed with a pretty stout 3.6-liter Pentastar V-6 engine that cranks out a healthy dose of 280 horsepower and 260 lb-ft. of torque. That's sent to all four Fuel wheels through a choice of six-speed manual or eight-speed automatic transmission.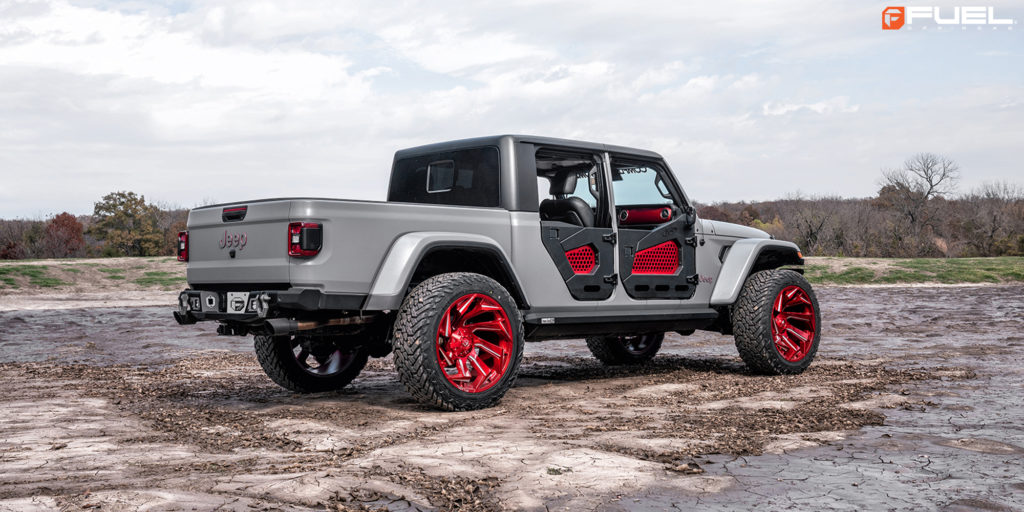 This Jeep Gladiator has all sorts of premium goodies and custom-tailored styling that sets it apart from even the high-end vehicles rolling around. A new front fascia is highlighted with an integrated LED light bar and winch. New steps are featured on each side while special off-roading doors with less obstruction can be fitted for times of play. There's also a new dual exhaust system and rear bumper with integrated tow hooks for tough situations. Making room for the new Fuel wheels is a suspension upgrade that allows for the proper ground clearance and vibrant Red LED lighting.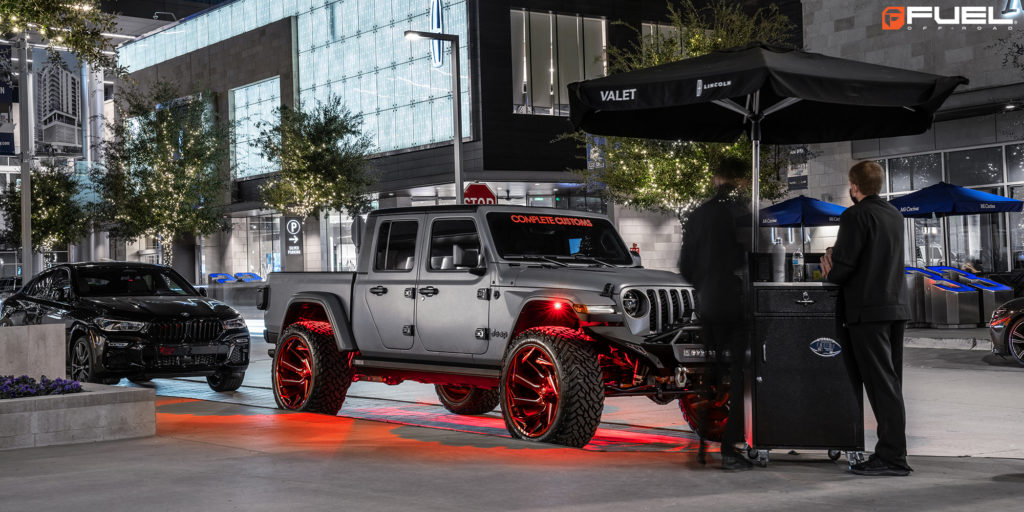 Giving this Jeep Gladiator a real exotic and menacing character are the new Fuel Reaction – D754 rims. These Fuel wheels feature a Candy Red and Milled finish with a directional eight-spoke concave design. The jagged look of the 24-inch Fuel Reaction – D754 rims create a powerful and eye-catching message whether it's on the asphalt or in the mud.
This Jeep Gladiator is all about balance with its capability, performance, and style. It's Fuel Reaction D -754 wheels are ready to stop the show on the boulevard or the trails.
Fitment Specifications:
Vehicle: Jeep Gladiator
Wheels: Fuel Reaction – D754
Wheel Finish: Candy Red and Milled
Wheel Diameter: 24 inches
Source: Fuel Offroad