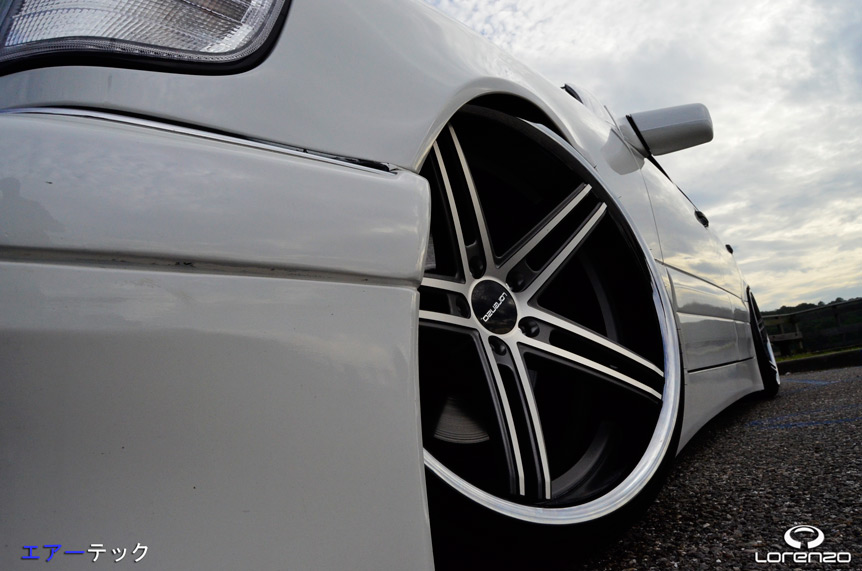 Giving the W140 some stance.
One of the most iconic full-size luxury sedans is the Mercedes-Benz S-Class. It is the perfect example of class, sport, and style, with that timeless Mercedes-Benz heritage. It's not often that these cars are the recipients of modifications, but this W140-chassis 1997 S-Class is different – just the way it was meant to be. Right off the bat, the S-Class shows off its Lorenzo wheels with a stunning VIP style along with a range of other exterior modifications and ones that hide behind the custom rims.
Built by the New York City-based company, Airtekk, the 1997 Mercedes-Benz S-Class is a show-stopper rolling in VIP style with its Lorenzo wheels. Mario Rosaco of Airtekk chose the car because it was so different and provided the opportunity to create a unique build that would garner attention. It began at the start of 2013 in February, and just ended in time to enjoy summer in July.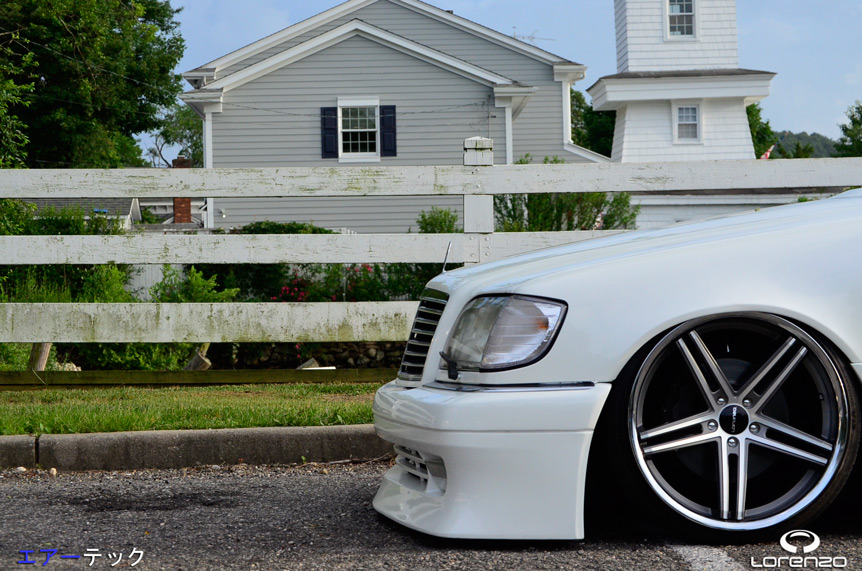 The team at Airtekk started out by installing their in-house air suspension system that allows the ride height and stance of the Mercedes-Benz to be altered at the push of a button. This lets the German luxury sedan escape hazards on the roadway and drive properly at speed. Also sitting behind the Lorenzo wheels is a set of high performance Brembo brakes with larger calipers, pads, and new lines that allow for shorter stopping distances for the big 'Benz.
The factory wheel and tire setup wasn't cutting it for the plans that Rosaco and Airtekk had in mind, so they went with a new set of custom rims and tires. For the Mercedes-Benz W140 project, new Lorenzo wheels were chosen. The company's five double-spoke WL 197 wheels were installed in a staggered 20×9 (+15) front and 20×10.5 (+15) rear fitment and equipped with Hankook tires to complete the stunning fitment.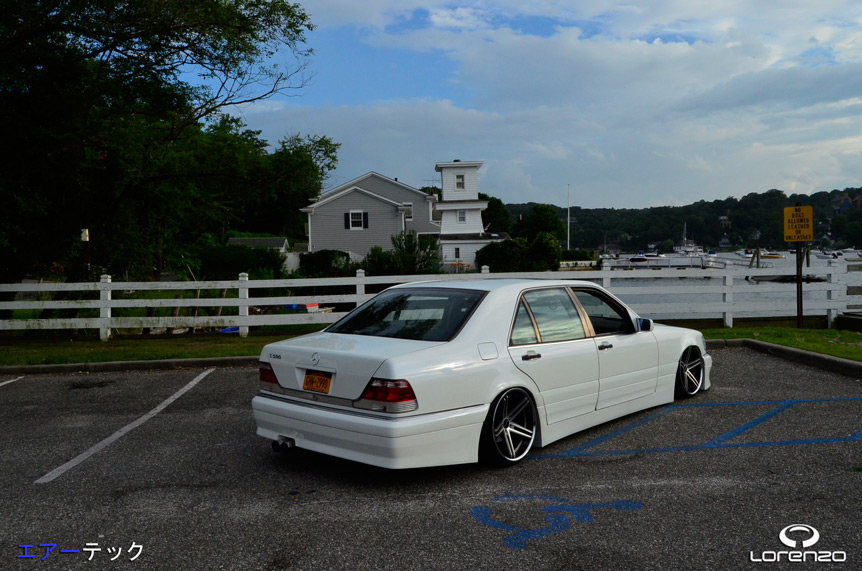 The final exterior aspect of the VIP Mercedes-Benz S-Class project is a new body kit that emphasizes the factory lines and adds another element of style. The Airtekk team outfitted the W140 with a Junction Produce body kit and it complements the custom rims and low stance perfectly.
With the Mercedes-Benz S-Class being a luxury cruiser, the entire interior was outfitted with a special mocha cross-stitch quilted seats and trims for that extra touch of comfort.
After all of the upgrades, the W140 Mercedes-Benz S-Class project is a German sedan with a stunning stance.