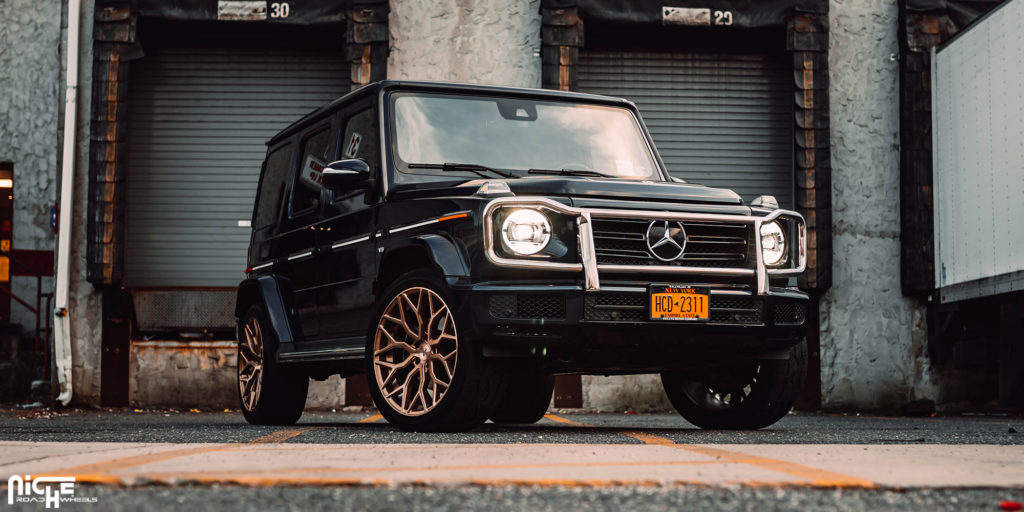 Boxy can be Sexy.
The Mercedes-Benz G-Class has been on the production line for consumers for over 40 years. The last generation model was in production for an astounding 18 years and not much had really changed from the classic body-on-frame, tank-like boxy SUV that first hit the dirt back in 1979. The new second-generation model is built for off-roading just like its predecessors, but has more on-road luxury and looks fantastic wearing a new set of Niche wheels.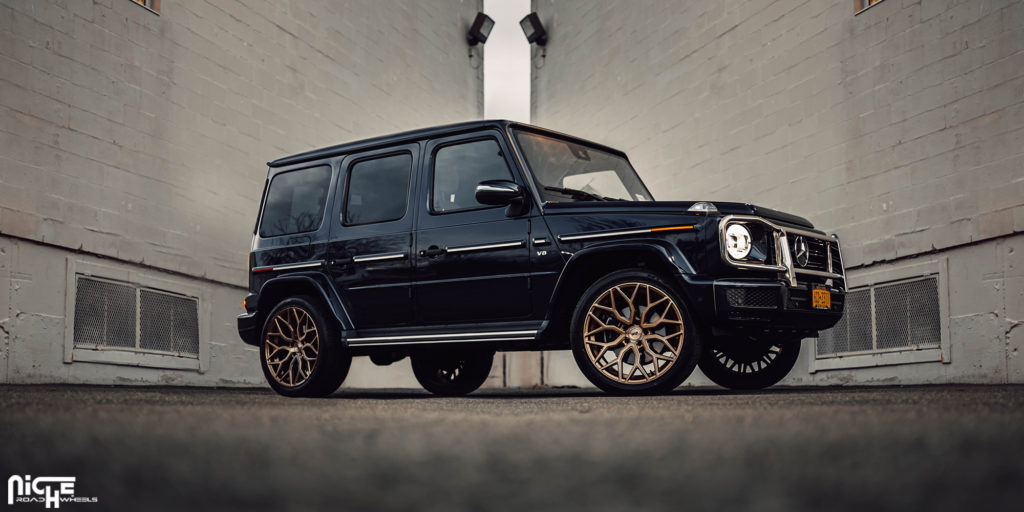 This Mercedes-Benz G 550 might not have the 'AMG' badge on the front grille, rear decklid, or fenders, but it does come packed with some serious grunt for on- or off-road performance. Under the hood is a twin-turbocharged 4.0-liter V-8 engine that spits out 416 horsepower from 5,250 to 5,500 RPM and 450 lb-ft. of torque from 2,250 to 4,750 RPM. That power hits all four Niche wheels and sends the beast to 62 mph from rest in a mere 5.9 seconds. For an off-road focused SUV, that's nothing short of eye-popping.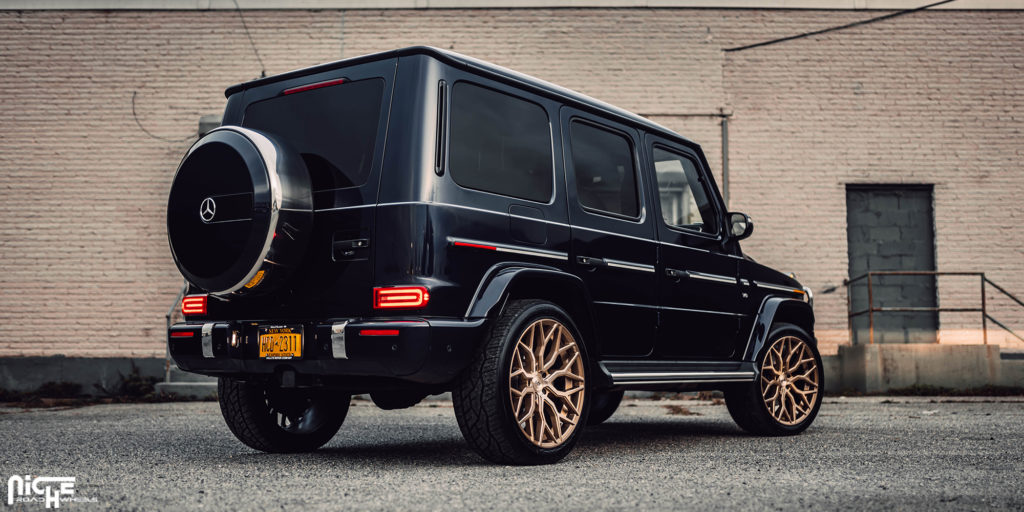 The second-generation Mercedes-Benz G-Class was redesigned extensively, allowing engineers to incorporate lighter, more advanced materials, new safety equipment, and better technology. Inside, the cockpit is fitted for the 21st century and gives occupants a comfortable atmosphere. The new generation model is also wider while also increasing the ground clearance by 6 mm, which makes more room for a new set of Niche wheels.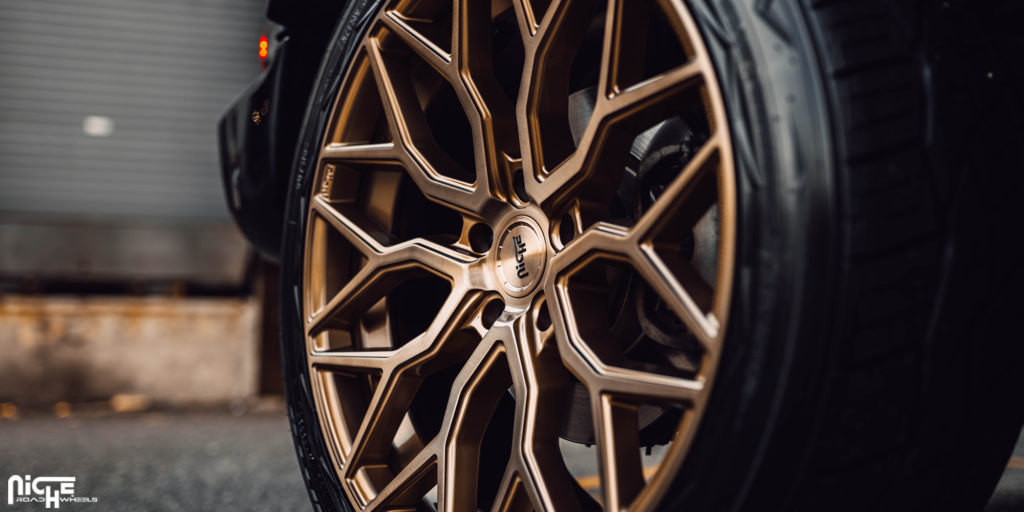 This Mercedes-Benz G 550 was outfitted with a new set of Niche Mazzanti – M263 rims. For this fitment, the Niche wheels were installed in a large 20-inch diameter at the front and rear. This gives the G 550 a perfect stance without being too gaudy or too small. The mesh-spoke Niche Mazzanti – M263 rims boast a slight concave and are finished with an eye-catching Platinum Bronze color with Brushed Bronze tint that contrasts the factory Black paint well.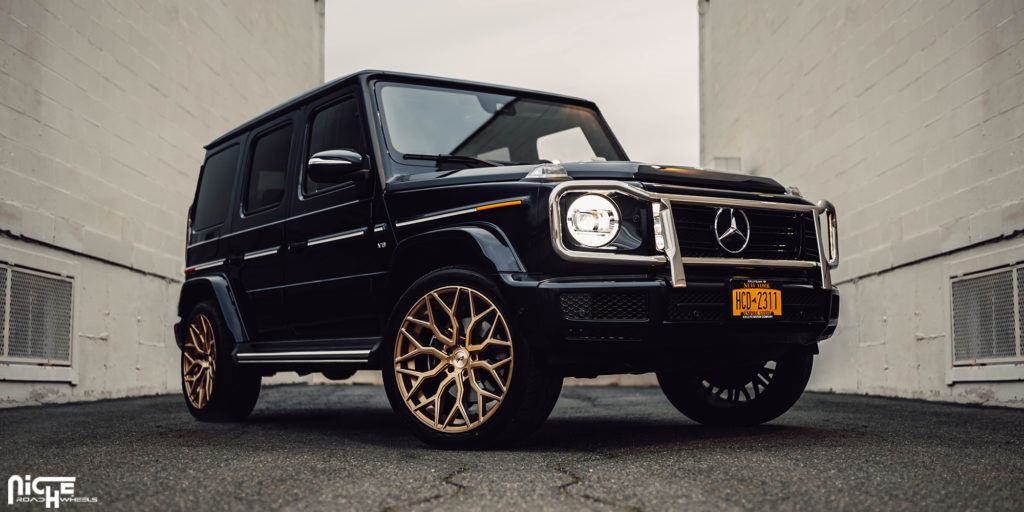 This Mercedes-Benz G 550 might not be as boxy as its predecessors but it's stepping into the future with some serious power and style thanks to a new set of Niche Mazzanti – M263 wheels!
Fitment Specifications:
Vehicle: Mercedes-Benz G 550
Wheels: Niche Mazzanti – M263
Wheel Diameter: 20 inches
Wheel Finish: Platinum Bronze with Brushed Bronze tint
Source: Niche Road Wheels