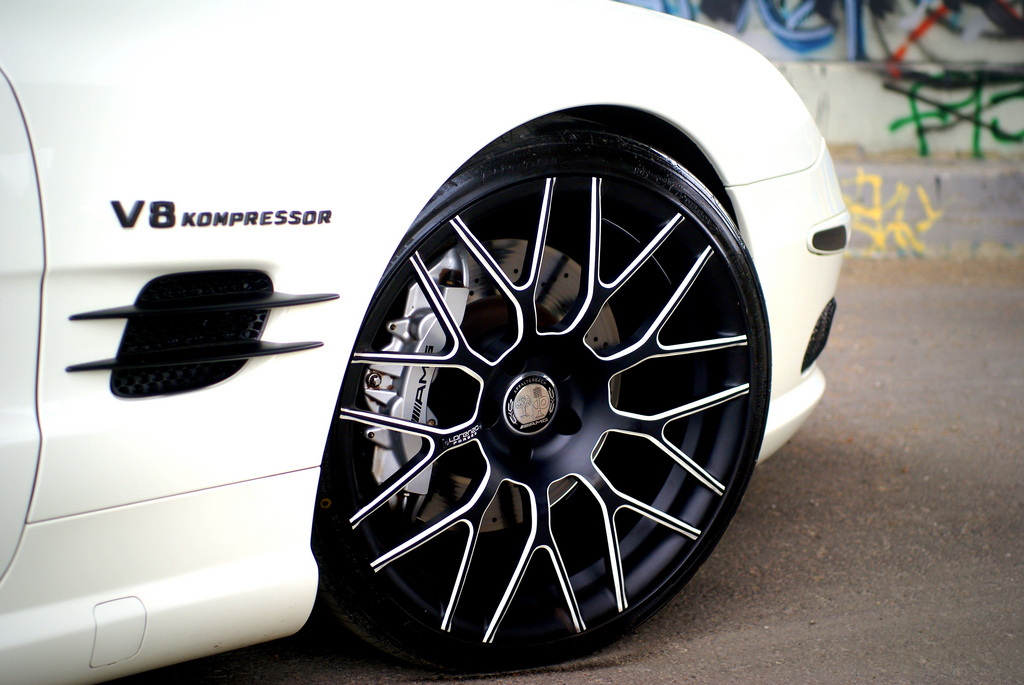 Supercharged with style.
The Mercedes-Benz SL 55 AMG is a super coupe heavyweight powered by a supercharged V-8 that lays down its German muscle with a thundering roar. It has classic Mercedes-Benz styling and begs the throttle to be pushed. When equipped with a set of Lorenzo wheels, it becomes a stylish German monster that's at home on the track or the boulevard. The newest custom rims for the SL 55 AMG are a set of Lorenzo LF897s that make the sports car even more of a show stopper.
The Mercedes-Benz SL-Class in itself is a beautiful car, no matter what model generation. The R230 is still quite a stunner. But when the three letters that every Mercedes-Benz enthusiast loves to read are worn on the trunk lid, things get even more exciting. A heart-pounding 5.4-liter V-8 engine force-fed by a supercharger provides the perfect basis for tuners to upgrade. That's exactly what's in store for this 2007 Mercedes-Benz SL 55 AMG.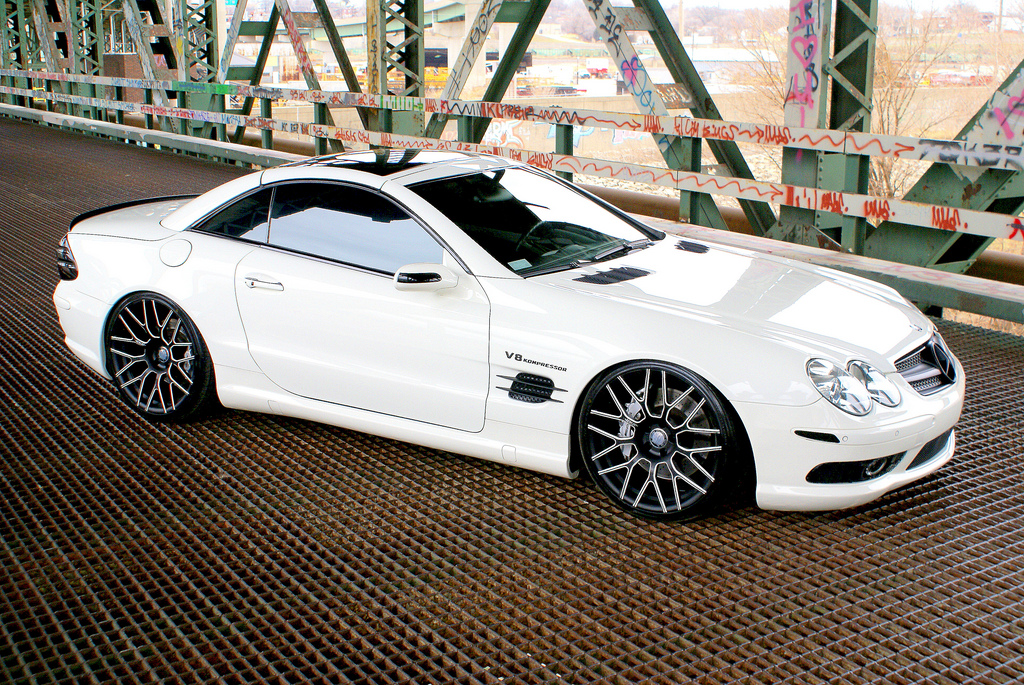 At European specialty shop at Eurocharged in Houston, Texas, the SL 55 AMG will be receiving the full list of upgrades ranging from new Lorenzo wheels to a thunderous engine. The 5.4-liter V-8 is slated to receive a new intake, camshafts, fuel rail, injectors, oversized throttle body, polished and ported heads, pulleys, remote cooling take in rear, bigger heat exchanger, split coolant system, and LS rear differential. The 2007 SL 55 AMG will also receive a new engine and transmission tune to ensure all of the modifications send an overwhelming amount of power to the rear custom rims.
After all is said and done, the 5.4-liter V-8 will be sending about 600 horsepower and 700 lb-ft. to each of the rear Lorenzo wheels, shooting the sports car to triple-digit speeds with ease.
"It runs really well as it is but I've got a bit of a heavy foot and I enjoy driving," said owner, Jack Mize. "I like to step on the throttle and smile."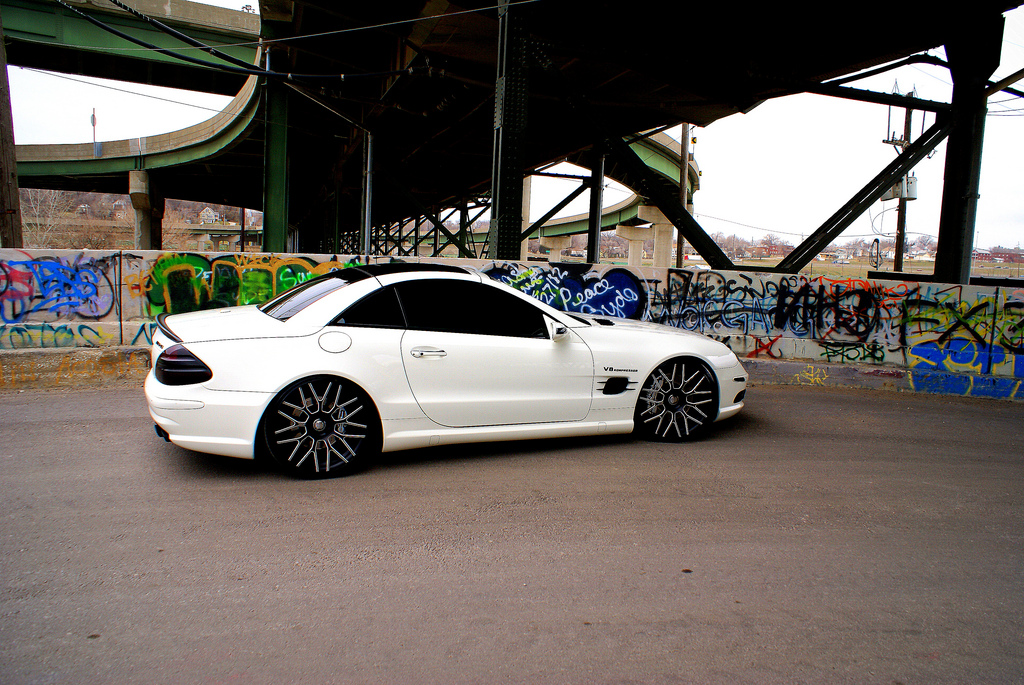 Helping put all of that power to the asphalt is a new set of stunning Lorenzo wheels that perfectly match the white exterior of the SL 55 AMG. Mize selected a set of Lorenzo LF897 custom rims in a satin with color match finish. Up front, the team at Eurocharged installed the LF897s in 20.0 x 9.0 while the rear comes in with a wide 20.0 x 11.0 setup. The custom rims were fitted with Nitto Invo 255/30/20 and 305/25/20 tires, respectively that help grip the pavement with a wider footprint.
Currently, the 2007 Mercedes-Benz SL 55 AMG rides on an air ride kit that can be adjusted by 1.5 inches up or down. In the future, Mize has plans to install a Misha Designs widebody kit that will add a bit of visual muscle.
SL 55 AMG with Lorenzo Wheels Gallery
Photography by pigskinplayers