German Prestige.
There's nothing like a Mercedes-Benz S-Class. It has enjoyed a rich, storied history and has been the choice of celebrities, heads of state, and enthusiasts around the globe for luxury transportation. It has power, prestige, and class that's unmatched. This (C217) Mercedes-Benz S550 Coupe just oozes luxury and style, and has been customized with a new set of Rotiform wheels.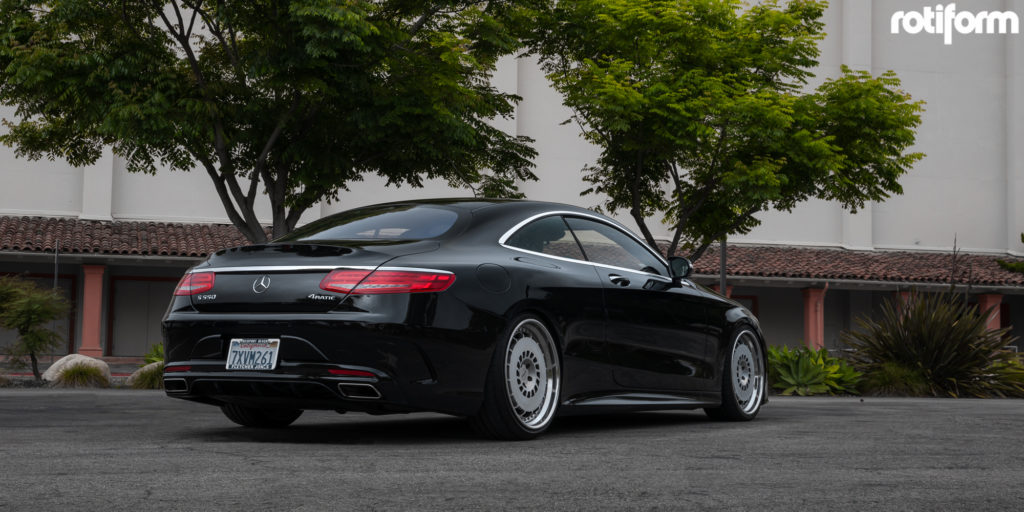 There's quite a bit to like about the Mercedes-Benz S550 Coupe in factory form. Aside from the classy yet powerful German styling, there's a potent twin-turbocharged V-8 engine under the hood. This 4.7-liter, force-fed motor generates a whopping 449 bhp at 5,250 RPM and 516 lb-ft. of torque from 1,800 to 3,500 RPM for the rear Rotiform wheels to consume. That's enough power to send the S550 Coupe from 0-62 mph in just 4.8 seconds – that's more than enough to go anywhere in a hurry.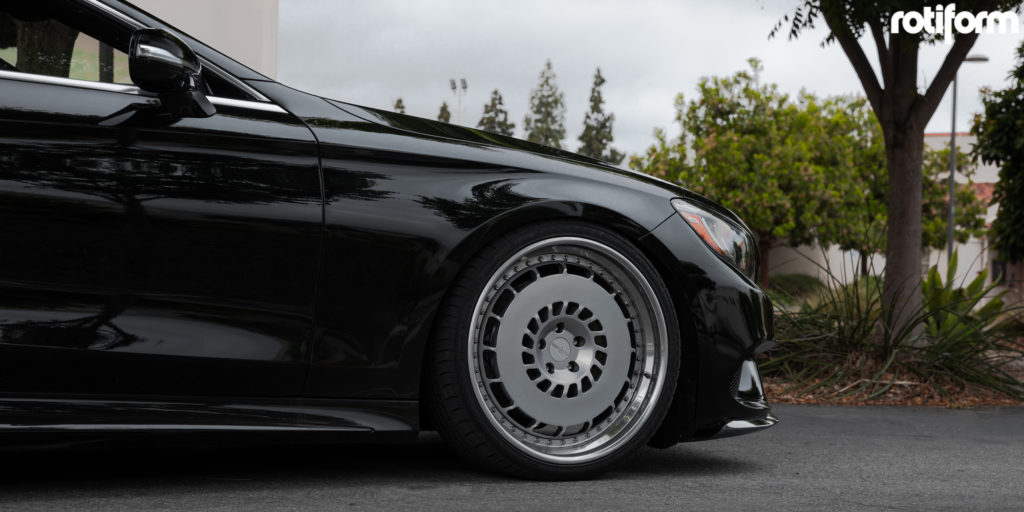 The sculpted Teutonic luxury coupe has also been given a more athletic stance to reflect this power. Here, the entire suspension was lowered while the new Rotiform wheels were neatly tucked beneath the body work for a clean and confident aesthetic.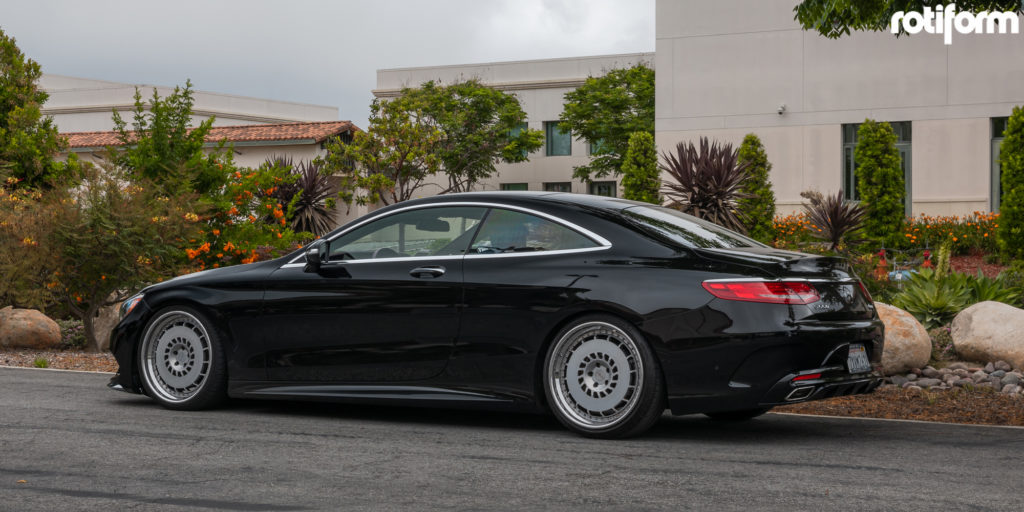 Grabbing attention away from the front fascia and sleek lines is a new set of Rotiform CCV rims. These Rotiform wheels have an old-school design similar to the wheels found on rally racers of the 1980s. Their aerodynamic shape features a disc that extends outwards with inlets surrounding the edges. The multi-piece Rotiform CCVs also feature a step lip design and have a Matte Anthracite finish that works perfectly against the Black body and shimmering Chrome trim of the Mercedes-Benz S550.
When it comes to world-class luxury and style, few come close to the Mercedes-Benz S-Class, and few are like this custom S550 Coupe with Rotiform CCV wheels.
Fitment Specifications:
Vehicle: Mercedes-Benz S550 Coupe
Wheels: Rotiform CCV
Wheel Finish: Matte Anthracite
Lugs: 5
Source: Rotiform