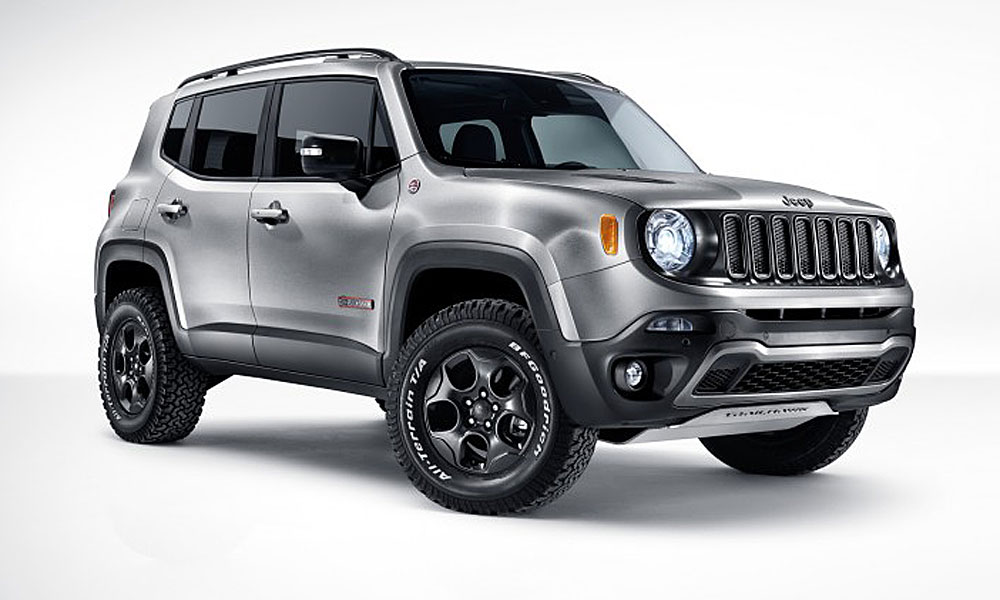 High-tech, trailered fun!
The Jeep brand isn't always thought of as a high-tech, state-of-the-art automaker when it comes to driving entertainment. The brand is considered to be at the forefront for off road technology, not high-tech entertainment. The new Jeep Renegade Hard Steel concept that made its debut at the 2015 Geneva International Motor show sporting a special paint, black rims, and high-tech trailer changed that perception a bit.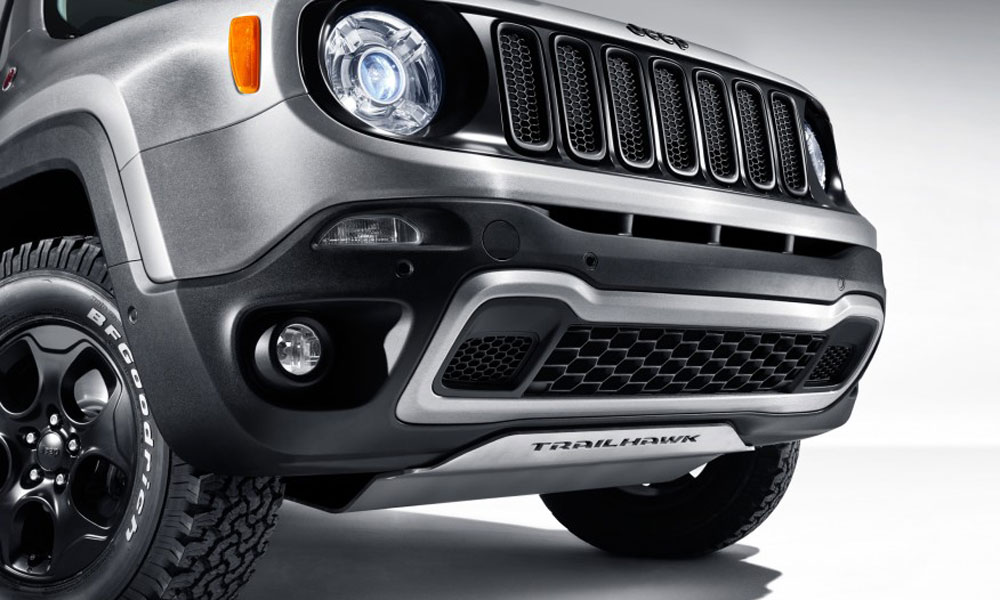 The new Jeep Renegade Hard Steel concept was created in a joint effort between Jeep, Mopar, and the FCA Style Center. The foundation for the concept was the top-model Jeep Renegade Trailhawk production vehicle. The American automaker gave the Jeep Renegade a full coat of silver paint that showcases a brilliant brushed steel finish for that rugged look. Matte black rims, roof rails, side sills, front grille, hood vents, and bumpers add a touch of contrast to the powerful paint finish.
But there's a little something extra on the Jeep Renegade Hard Steel concept – a miniature Jeep Renegade trailer. Everything from the new silver paint with brushed finish, 16-inch black rims, round headlights, classic Jeep grille, and tailgate with embossed Jeep logo is featured, but in a smaller package.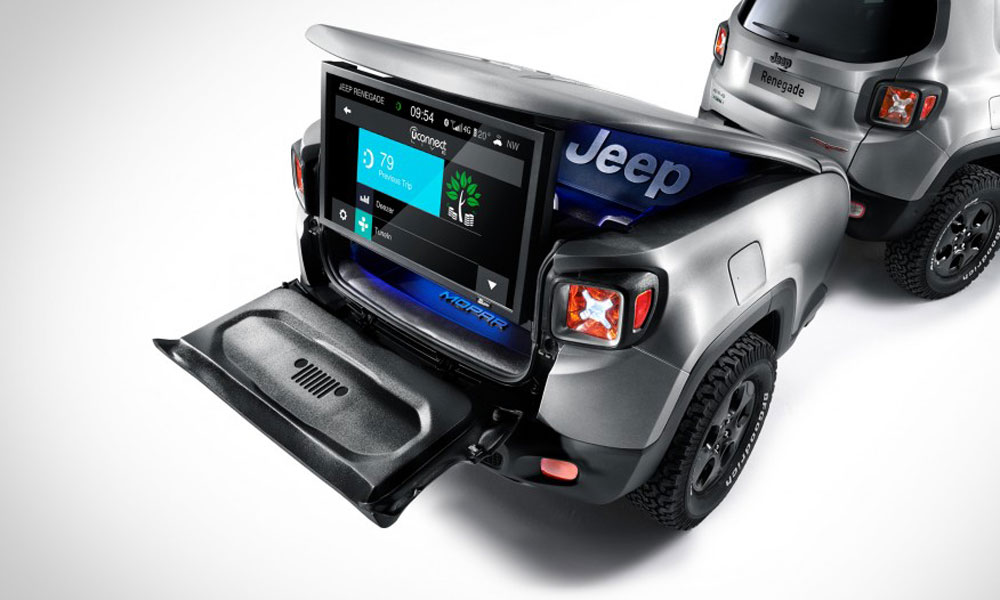 Inside the concept trailer sits a large touchscreen that folds out as the hinged top is raised. The touchscreen displays the Uconnect LIVE service that will be available in European markets with internet-based content from Deeser music, TuneIn Radio, Reuters, and TomTom traffic. The trailer also sports a Mopar WiFi system that creates a mobile hotspot and also pairs up with the Uconnect 5- or 6.5-inch touchscreen audio systems inside of the Jeep Renegade.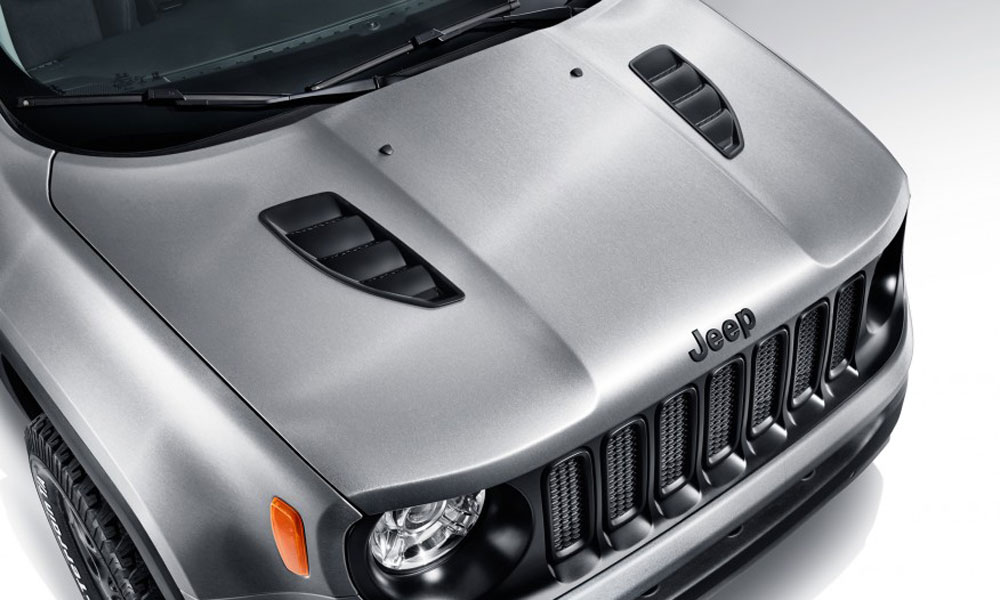 The interior of the new Jeep Renegade Hard Steel concept mirrors the tough exterior design. The same brushed-steel look treatment is applied to the trim pieces such as the air vents, glovebox, center console, and speakers. Soft Frau Century leather with a special lead-colored worn finish adorns the seats and door panels.
The new brushed steel look, matte black rims and trim, entertainment-packed trailer, and refined interior make the Jeep Renegade Hard Steel concept quite the interesting small SUV. Can you say ultimate tailgate vehicle?
Source: Jeep