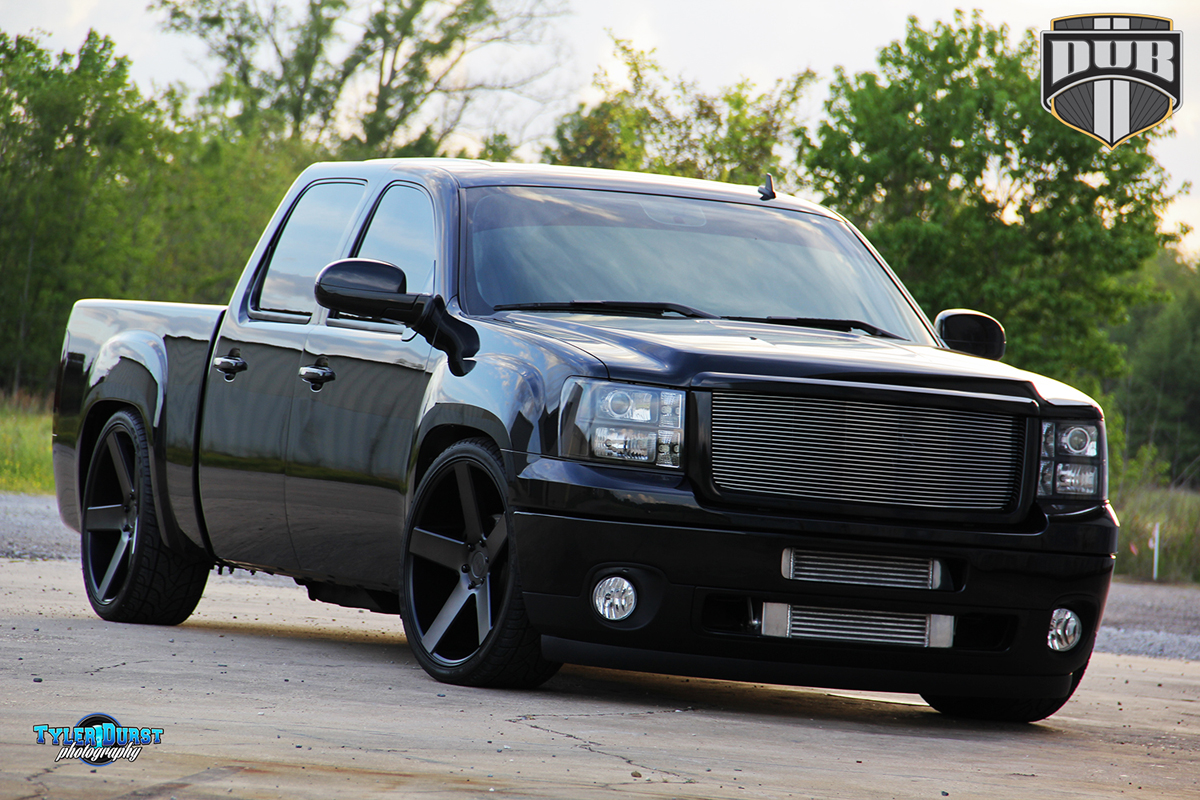 Drop it down for some fun.
When thinking of modified trucks, big, bad monsters raised towards the sky that tower over other vehicles often come to mind. But sometimes, bigger isn't always better with pickup trucks. Sometimes that low, slammed look is what you need – even if it doesn't exactly mean improved functionality. This GMC Sierra with DUB rims is slammed, stanced, and stylin'. The large American truck was dropped considerably and fitted with new GMC Sierra wheels along with some other goodies.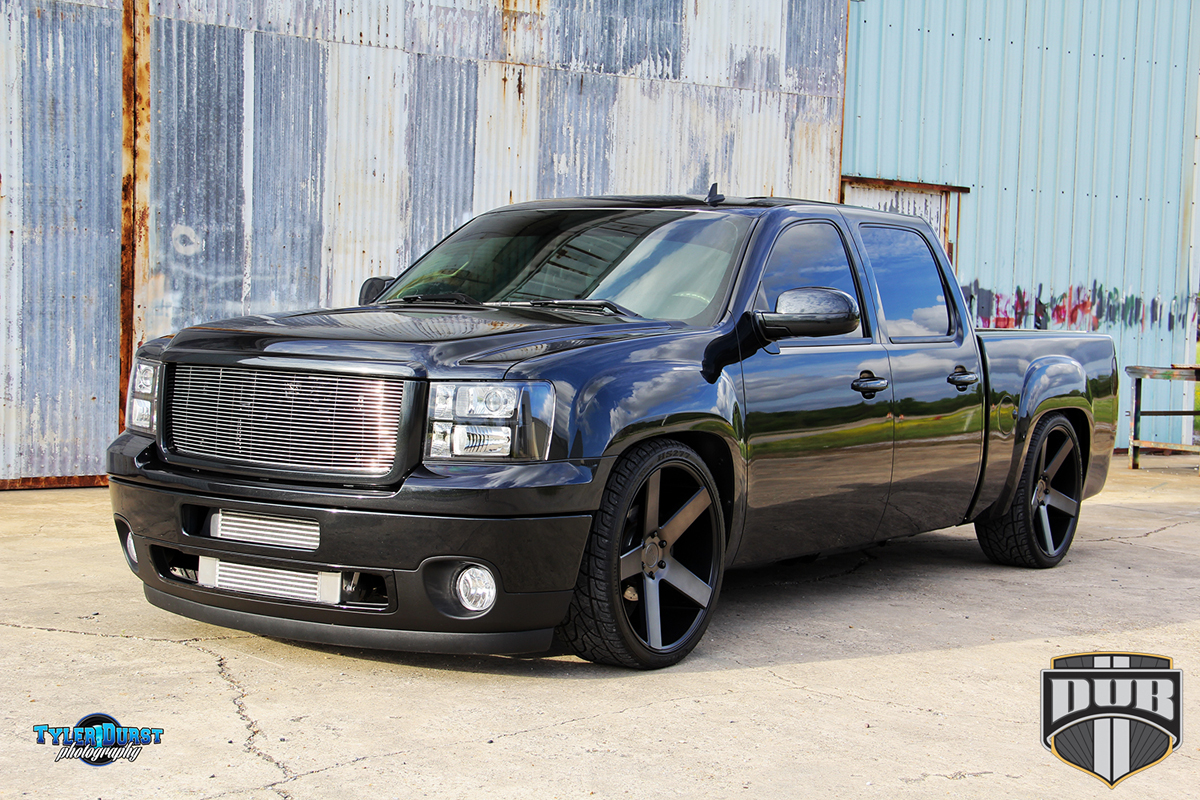 Whether it's the gasoline V-6, V-8, or turbodiesel V-8 engine, the GMC Sierra is not short on power. Any engine variant is more than capable of moving the DUB rims and then some with ease. Although, in this form, the GMC Sierra isn't exactly built for hauling, towing, or carrying loads.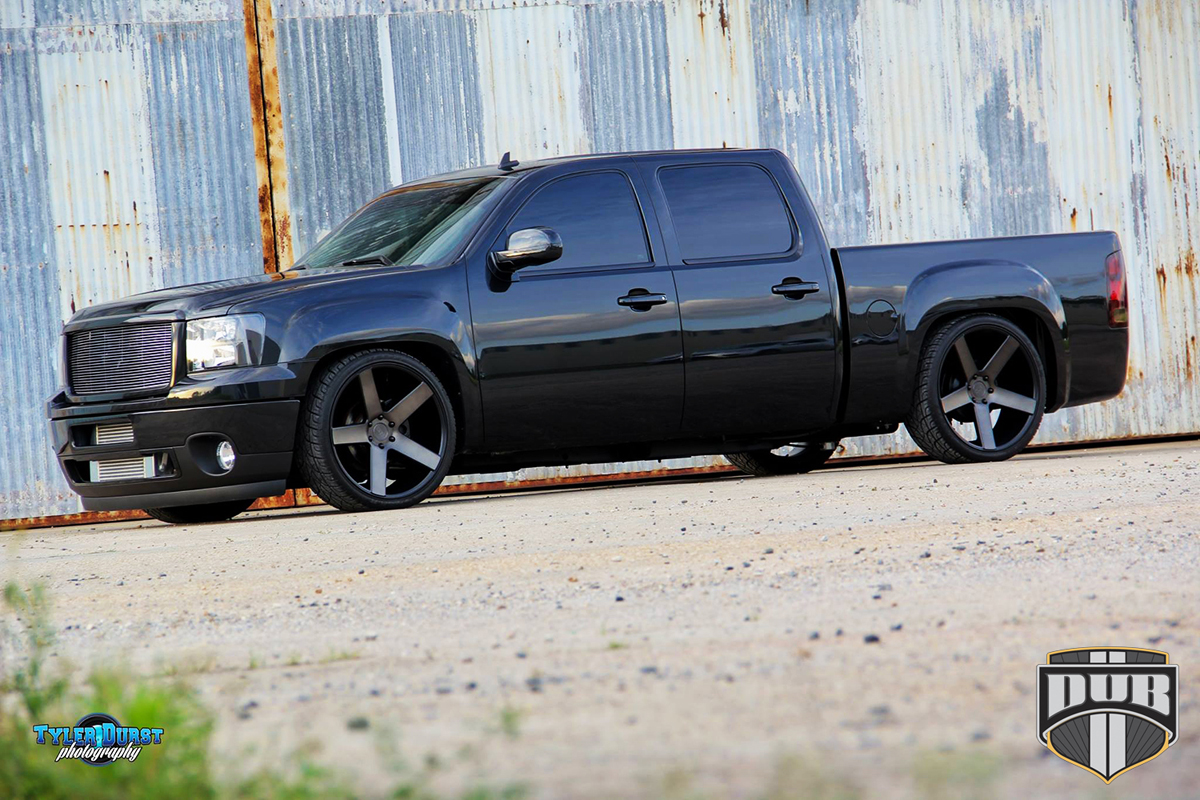 This slick black GMC Sierra isn't your average modified truck. From the stock GMC Sierra wheels to the front grille, the pickup truck rides lower but still manages to turn heads. The factory GMC Sierra wheels were swapped out for a new set of DUB rims. The new DUB Baller – S116 rollers feature a classic five-spoke design and a one-piece construction. The design is simple, yet effective, especially when they're finished in machined black with a dark tint to match the exterior paint color.
In this application, the one-piece DUB rims were installed in a large 24 x 10.0 fitment at the front and rear axles. The five-spoke DUB S116 wheels also wear 295/30/24 tires to complete the wheel fitment.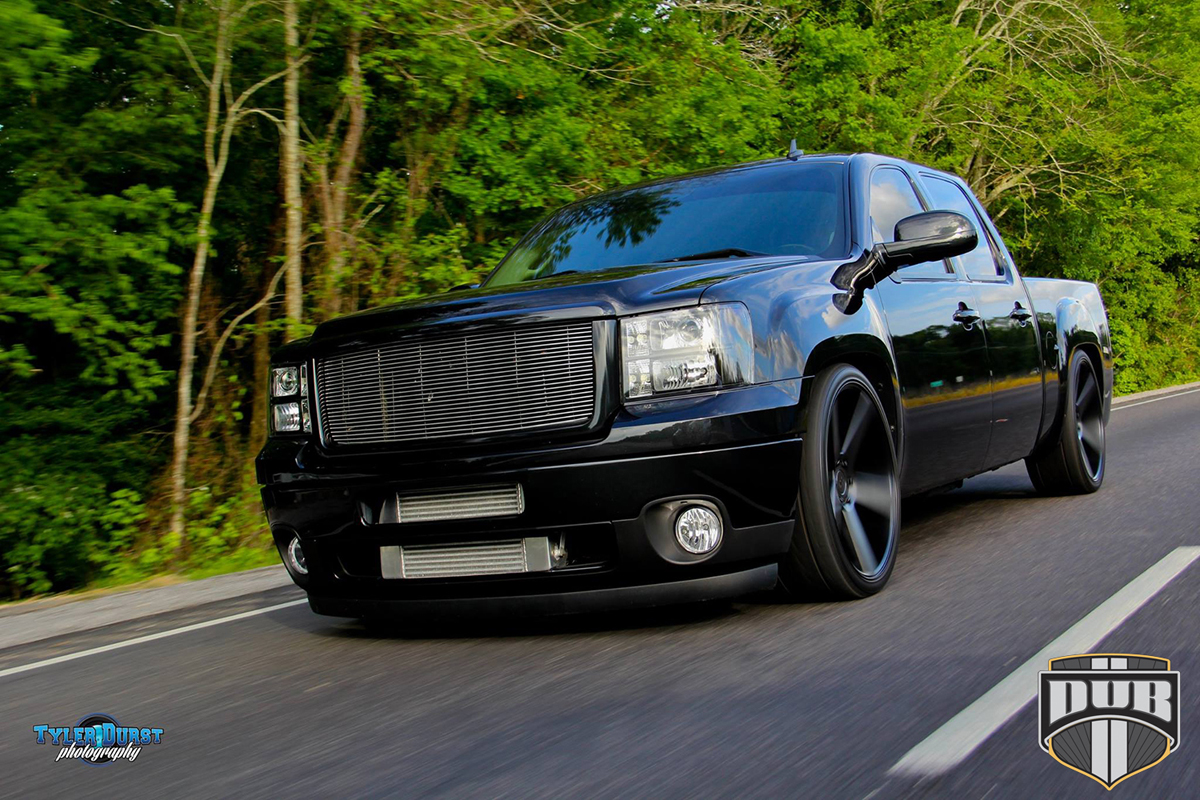 The stance, however, was not done there. The GMC Sierra was dropped considerably with an all-new suspension. This may take away from the truck's overall function and purpose, but it provides a unique style that's unlike most trucks on the road. The finishing touch is a new badgeless front grille that stares ahead proudly between the two headlights.
This might not be your average modified truck, but the slammed suspension, new GMC Sierra wheels, and other upgrades make for a pretty powerful presence.
Fitment Specifications:
Vehicle: GMC Sierra
Wheels: DUB Baller – S116
Wheel Size: 24 x 10.0
Wheel Finish: Machined black with dark tint
Tires: 295/30/24