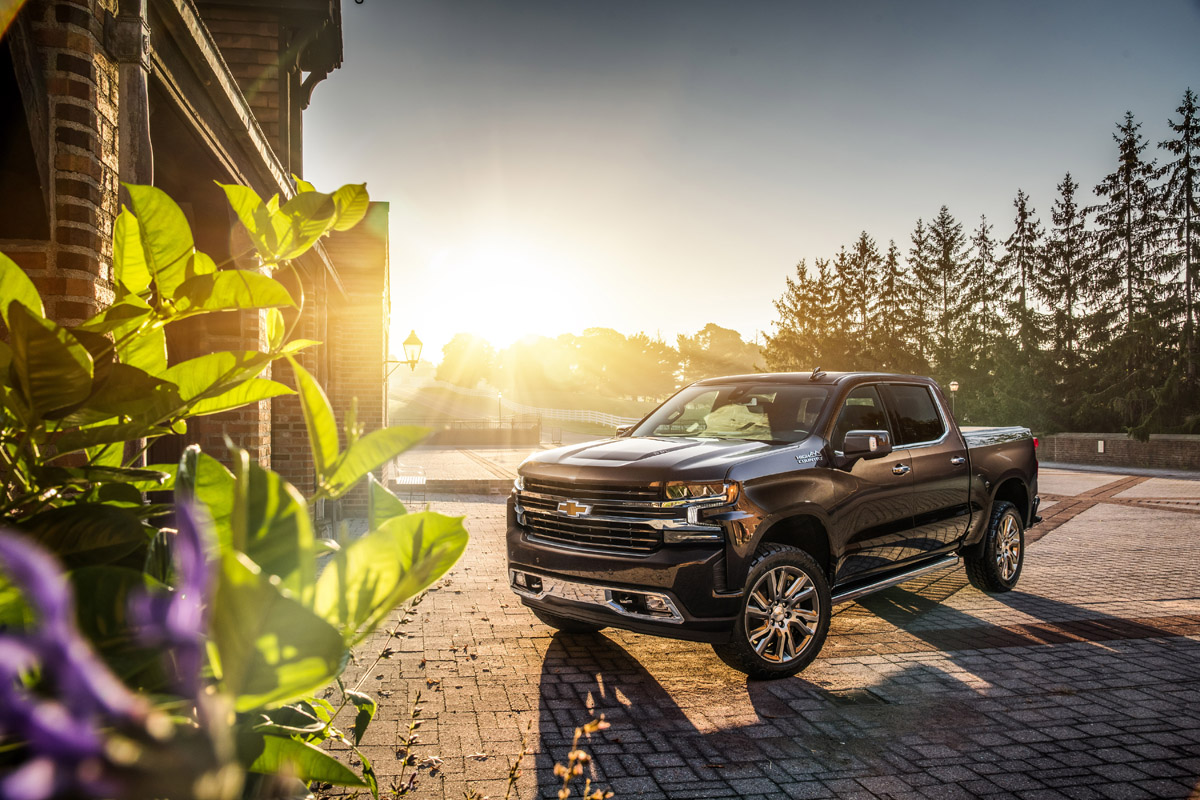 A premium outdoor truck.
The fourth-generation Chevrolet Silverado was recently introduced and is starting to make its way out into the public. At the Texas State Fair, Chevrolet unveiled the 2019 Silverado High Country concept truck with special upgrades, styling, rims and tires to showcase the accessories and performance parts for the new generation of Silverado.
"We know every truck customer is unique, which is why the Silverado offers eight trims, each with a different combination of technology, performance and design," said Hugh Milne, Silverado marketing manager. "With a full catalog of accessories and performance parts, we offer exponentially more ways for customers to build their ideal truck. And, unlike certain aftermarket components, these are designed, engineered and validated to the same engineering standards as the Silverado itself, and backed by Chevrolet."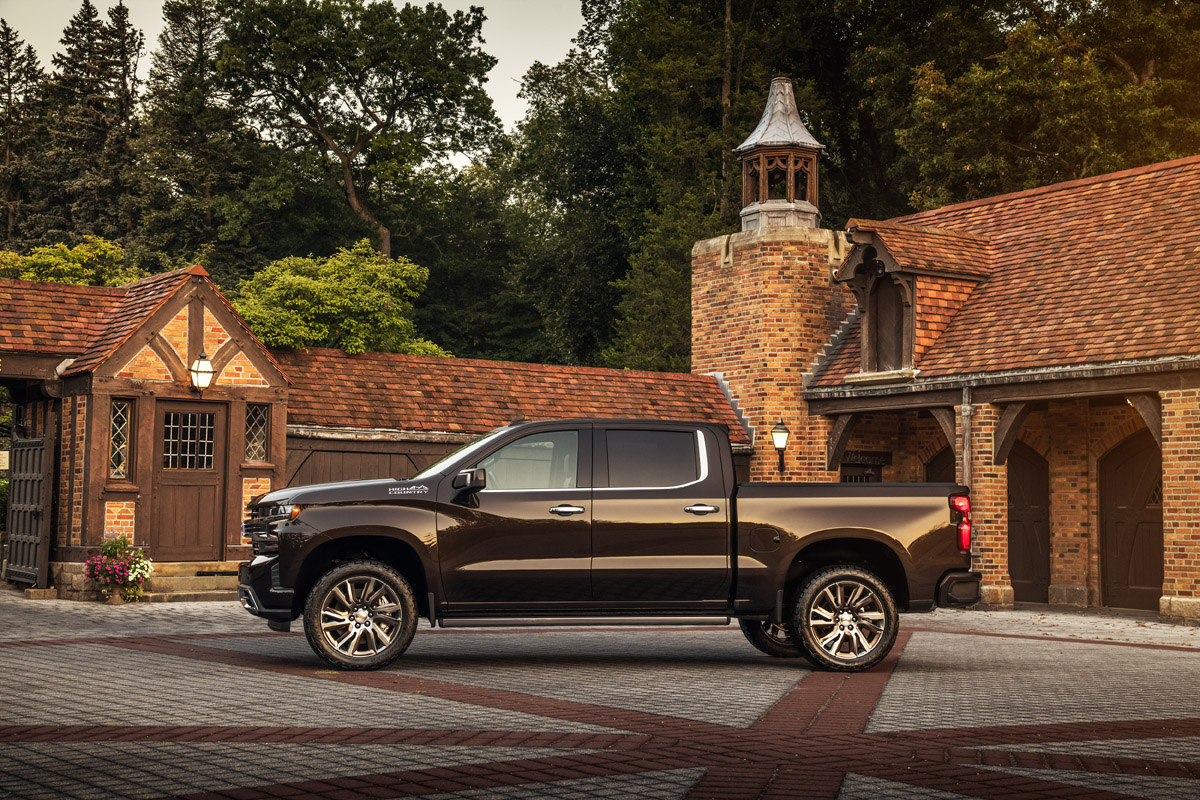 The new Chevrolet Silverado High Country concept is designed to be a premium outdoor truck. A new 2.0-inch suspension lift kit is featured along with a new set of 22-inch rims and tires. Special concept Bronze accents such as the front grille matches the finish of the new wheels as well. The new concept model will be on display at the 2018 SEMA Show in Las Vegas from October 30th to November 2nd.
However, if customers want to replicate the look of the Chevrolet Silverado High Country concept, they can with their own Silverado with genuine Chevrolet performance parts and accessories. Customers can order a 2.0-inch suspension lift kit along with six-piston Brembo front brakes with color matched rear calipers hiding behind the new rims and tires. The list also includes a new tailgate handle, illuminated Gold Bowtie grille emblem, Embark Power Max Retractable Tonneau Cover by Advantage, and more interior upgrades.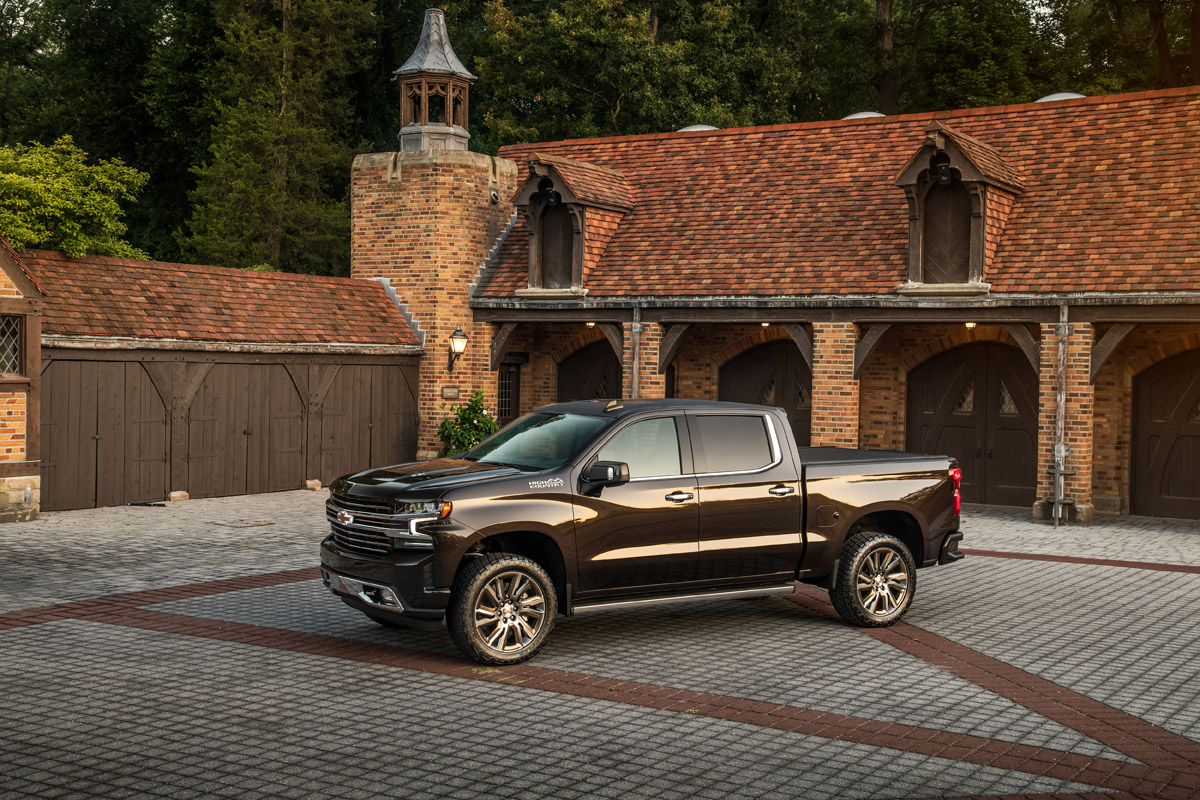 Customers with the 6.2-liter V-8 engine driving the rear rims and tires can also benefit from a new 6.2-liter cat-back dual exit exhaust system and cold-air intake system to add at least 13 horsepower combined and improve the overall sound.
The new Chevrolet Silverado High Country concept will not be sold as a complete upgrade package but customers can create their own using the list of Chevrolet performance parts and accessories from dealers.
Source: Chevrolet