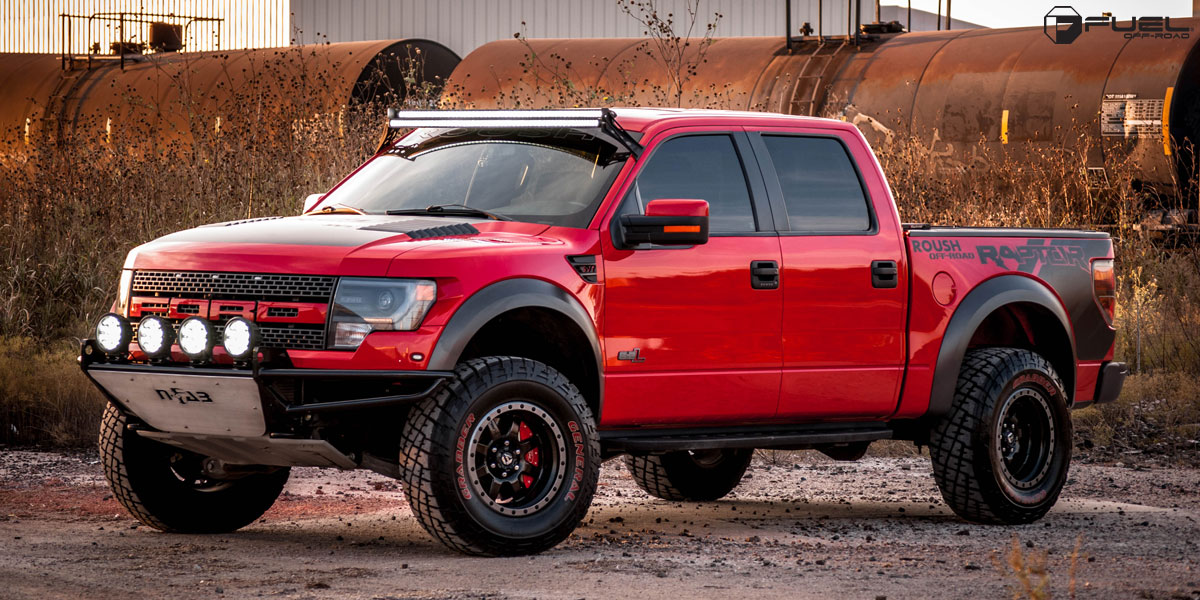 Power through the terrain.
The 12th-generation Ford F-150 pickup truck was a monumental vehicle for the American automaker and its fans around the globe. This was the generation that saw the SVT Raptor go on sale as a vehicle developed by engineers and racers for off-road performance. While it has since transformed and been improved upon, this 12th-gen SVT Raptor with Roush Performance upgrades and Fuel Wheels is still turning heads.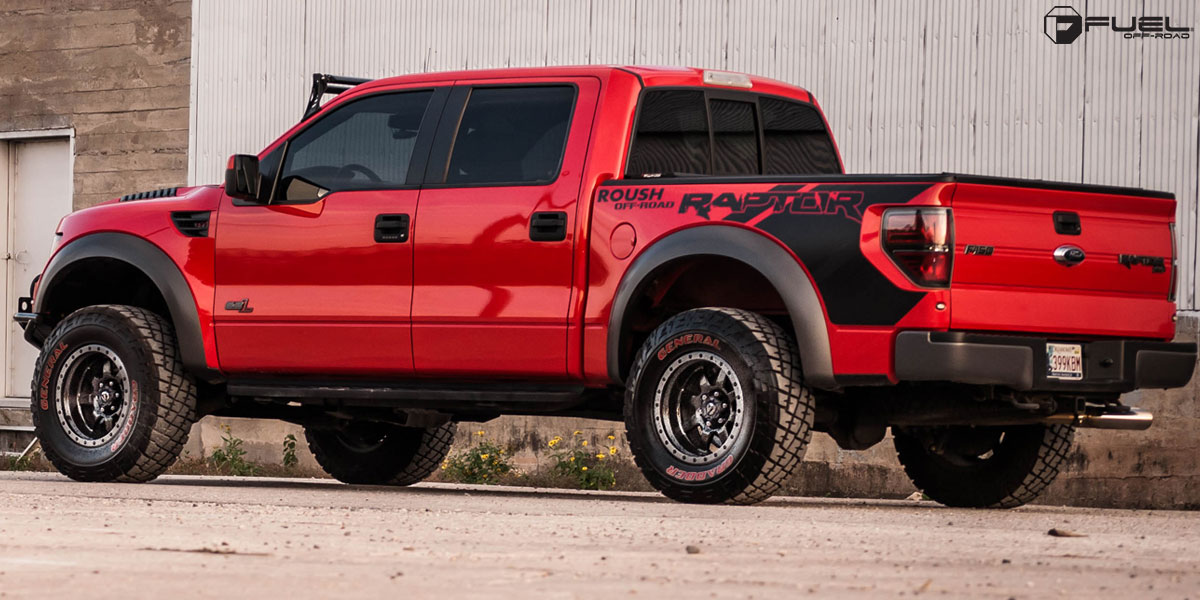 The first Ford F-150 SVT Raptor was designed specifically for off-road performance and featured everything from a hardcore suspension to special rims and tires. Under the hood was a 6.2-liter naturally-aspirated V-8 engine producing 411 horsepower and 434 lb-ft. of torque with a six-speed automatic gearbox. This bad boy has a bit more fun driving its Fuel Wheels.
This isn't your average Ford F-150 SVT Raptor; it's packed with all sorts of Roush Performance upgrades starting with that 6.2-liter V-8 engine. Here, a new Phase 2 TVS R2300 supercharger was installed that adds 179 horsepower and 156 lb-ft. of torque for a total output of 590 horsepower driving the Fuel Wheels. This also comes with a boost gauge, embroidered headrests, and all sorts of graphics shown along the body of the pickup truck.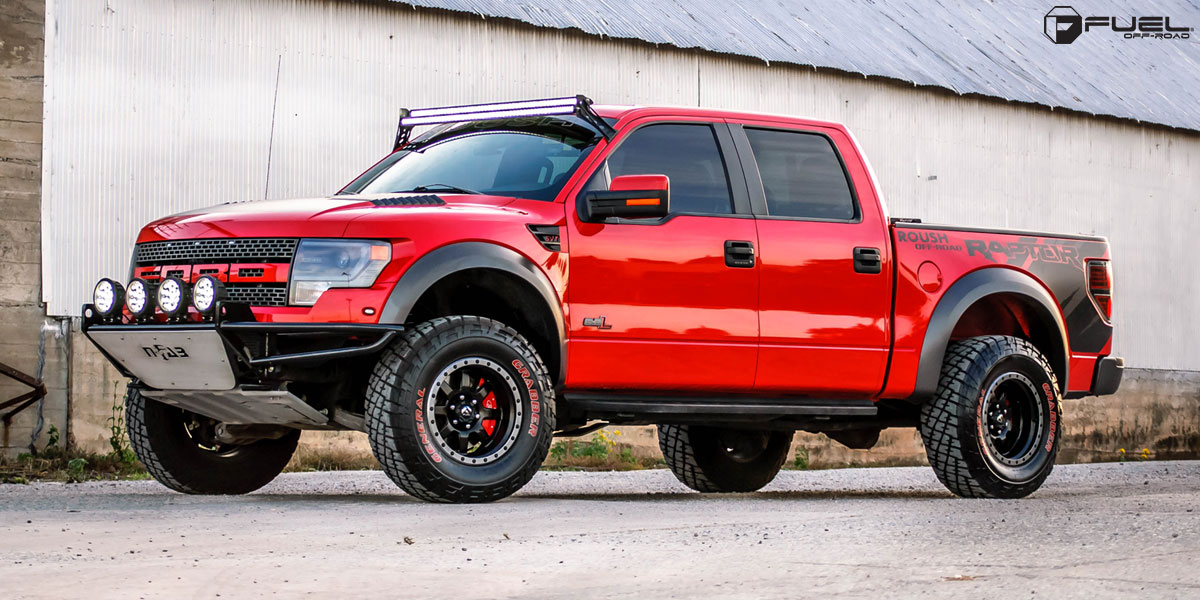 Putting all of that power down to the pavement, dirt, gravel, or anything else in its way are new Fuel Wheels. Here, the owner opted for a new set of Fuel Trophy – D551 rims wearing a gloss black finish with contrasting beadlock rim. These Fuel Trophy – D551 rims measure a powerful 18 x 10.0 at the front and rear and also wear 35/12.50 R18 General Tires Grabber rubber for grip on and off road.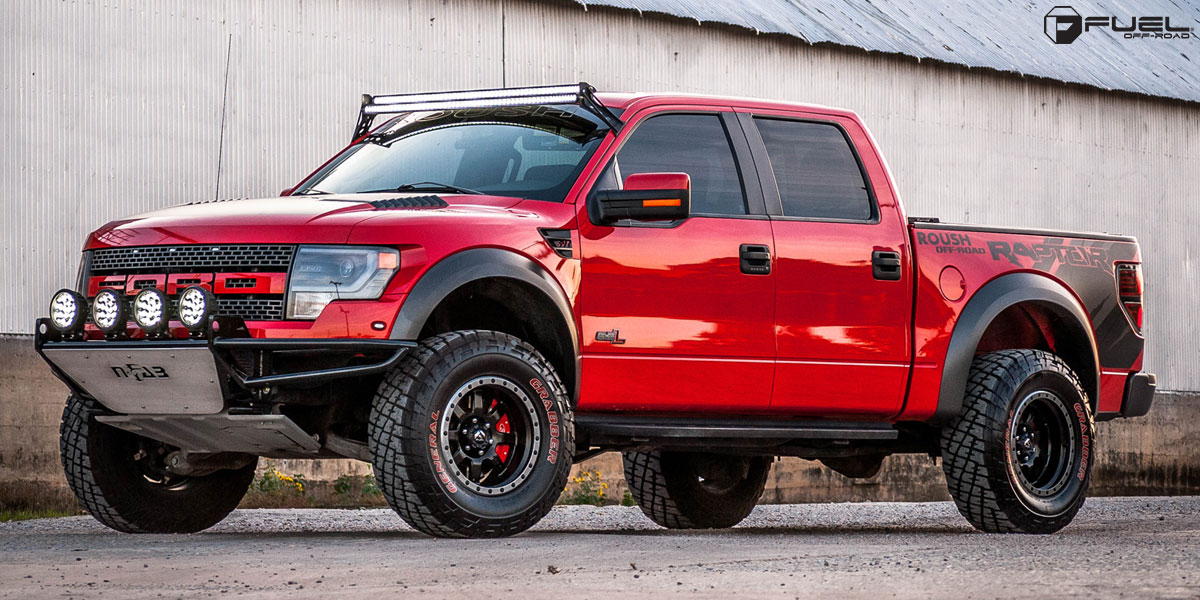 This Ford F-150 SVT Raptor may not be as new as some of the other Raptor models rolling around the trails these days, but it's more than able to keep up and have fun off-road with its new Fuel Trophy – D551 rims!
Fitment Specifications:
Vehicle: Ford F-150 SVT Raptor
Wheels: Fuel Trophy – D551
Wheel Size: 18 x 10.0
Tires: General Tires Grabber
Tire Size: 35/12.50 R18
Source: Fuel Offroad