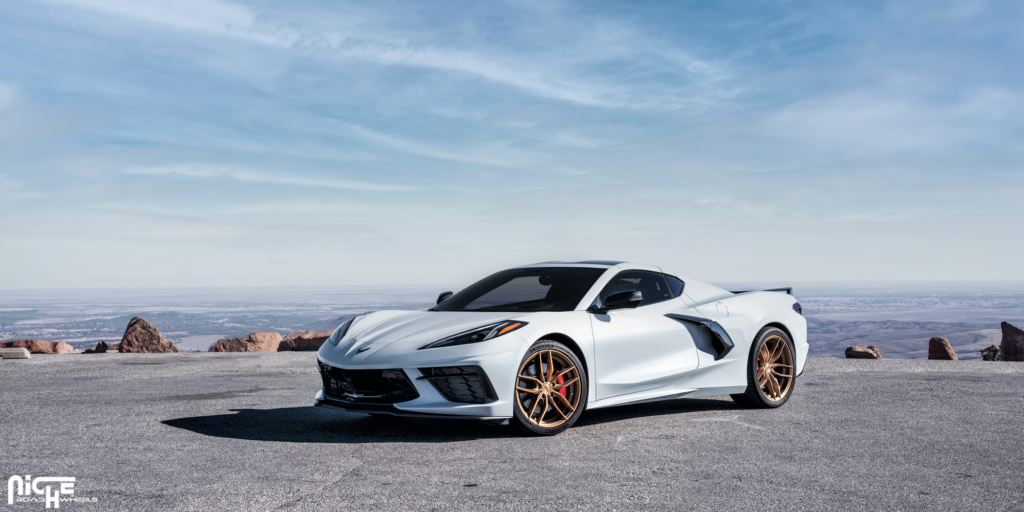 Taking the next step.
For decades, rumors had been flying about how the next-generation Chevrolet Corvette was going to see the engine shift back to become mid-mounted. And, after the debut of each new generation, these rumors were put to rest with a front-engine model. Now, that's all changed with the C8-gen models and this Corvette Stingray is laying down the mid-engined performance with a new set of Niche wheels.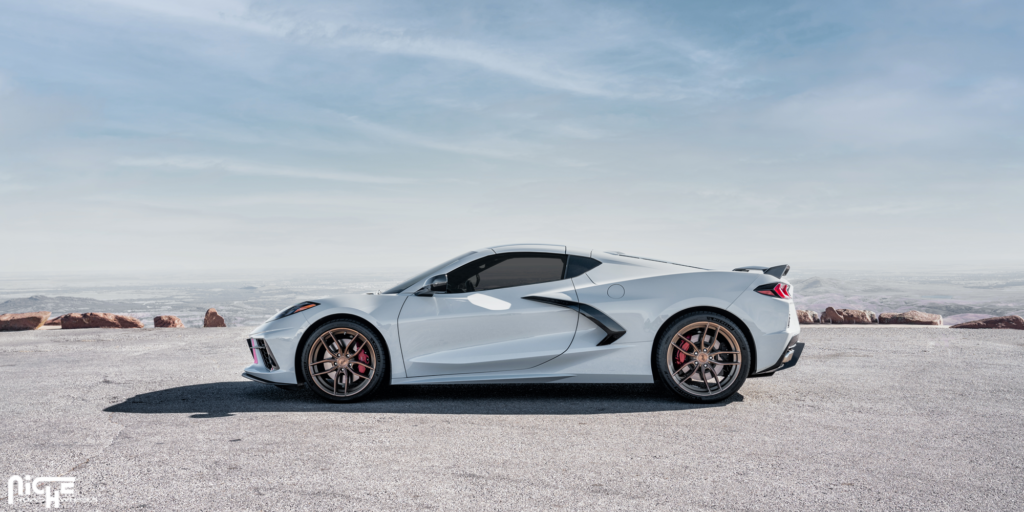 The new C8-generation Chevrolet Corvette is nothing short of impressive. The engine has been moved back to behind the cockpit, lending to better driving dynamics and balance. This allowed designers to create a more exotic-looking sports car riddled with aerodynamic intakes, splitters, spoilers, and more. This, and a new suspension system allows for the new Niche wheels and sticky tires to take full advantage of their performance capability for some serious fun.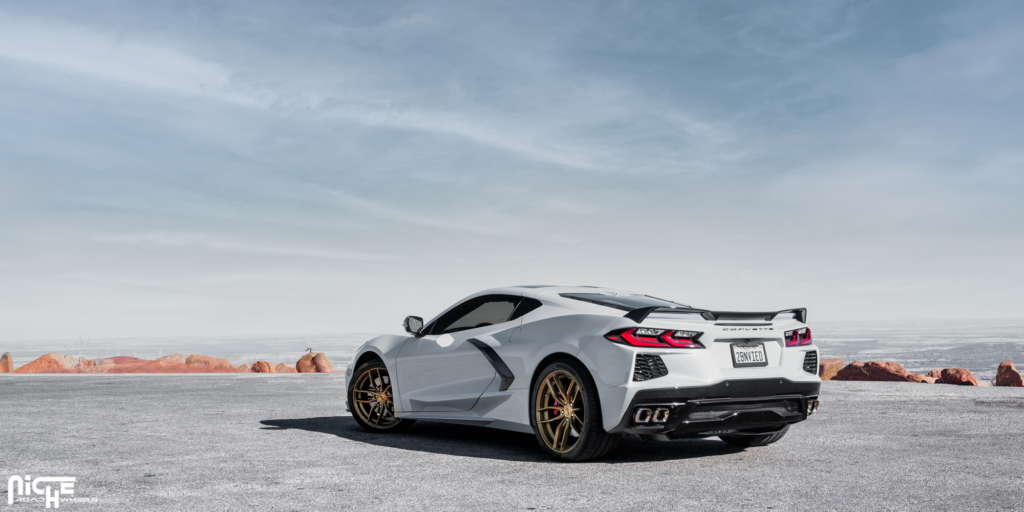 Coming standard on the Chevrolet Corvette is the mid-mounted LT2 engine. This new engine is the latest version of GM's small block LS engines and features dry sump lubrication, cylinder deactivation, and Active Fuel Management. But the real fun is in the power. Here, there's a healthy dose of 490 horsepower at 6,450 RPM and 465 lb-ft. of torque at 5,150 RPM. Throw on the optional NPP sport exhaust and power is pushed to 495 horsepower and 470 lb-ft. of torque. That power is sent to the rear Niche wheels through an eight-speed dual-clutch gearbox, allowing for a claimed 0-60 mph sprint of 2.9 seconds.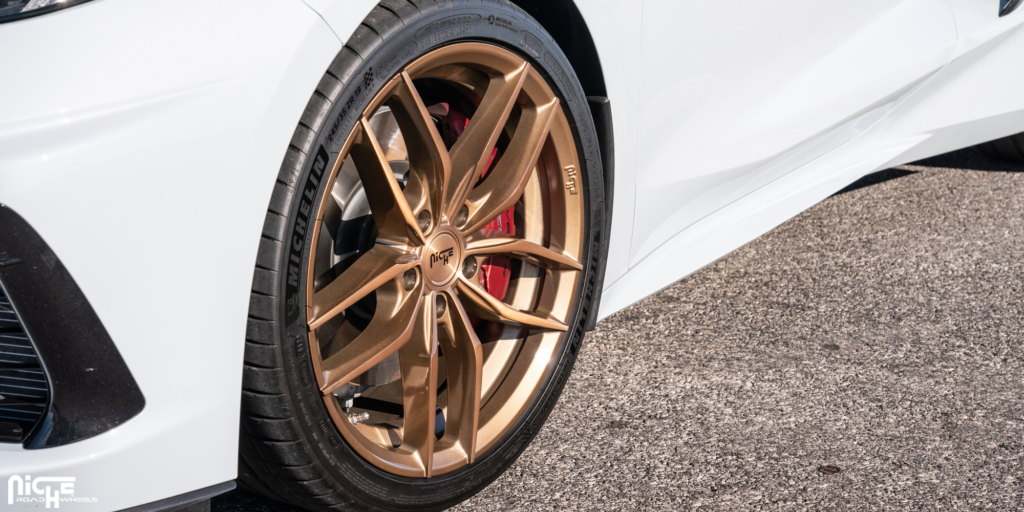 This Chevrolet Corvette Stingray was equipped with a new set of Niche Vosso – M202 rims. The new Niche wheels feature a classic five twin-spoke design that emphasizes performance and speed. For this fitment, the Niche Vosso – M202 rims were installed in a staggered 19-inch front and 20-inch rear setup and shod in Michelin Pilot Sport tires for all the grip you could ask for on pavement. Each Vosso – M202 rim also boasts a Bronze and Brushed finish that grabs attention from the factory paint scheme.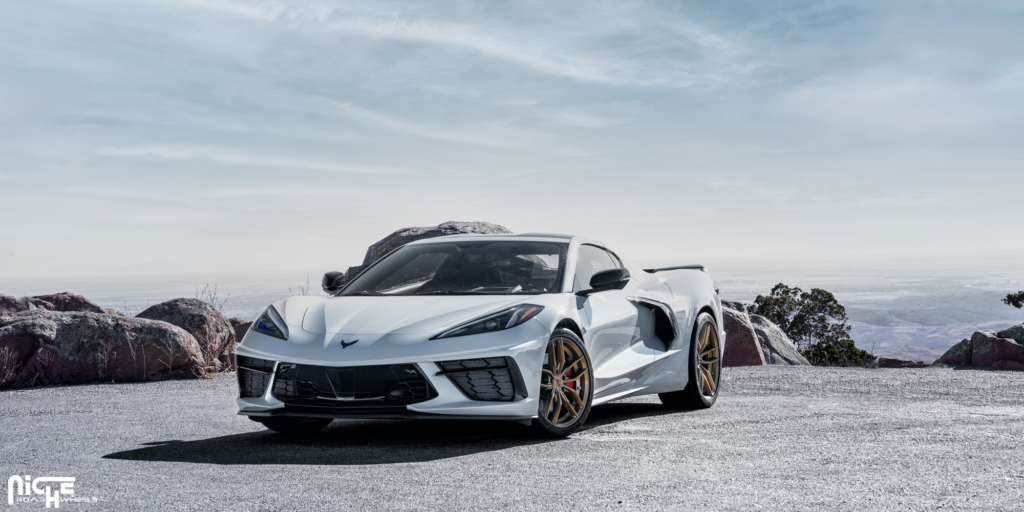 This Chevrolet Corvette is the first of its kind and is ready to hit the track armed with its new Niche Vosso – M202 wheels.
Fitment Specifications:
Vehicle: Chevrolet Corvette Stingray
Wheels: Niche Vosso – M202
Wheel Finish: Bronze and Brushed
Tires: Michelin Pilot Sport
Source: Niche Road Wheels