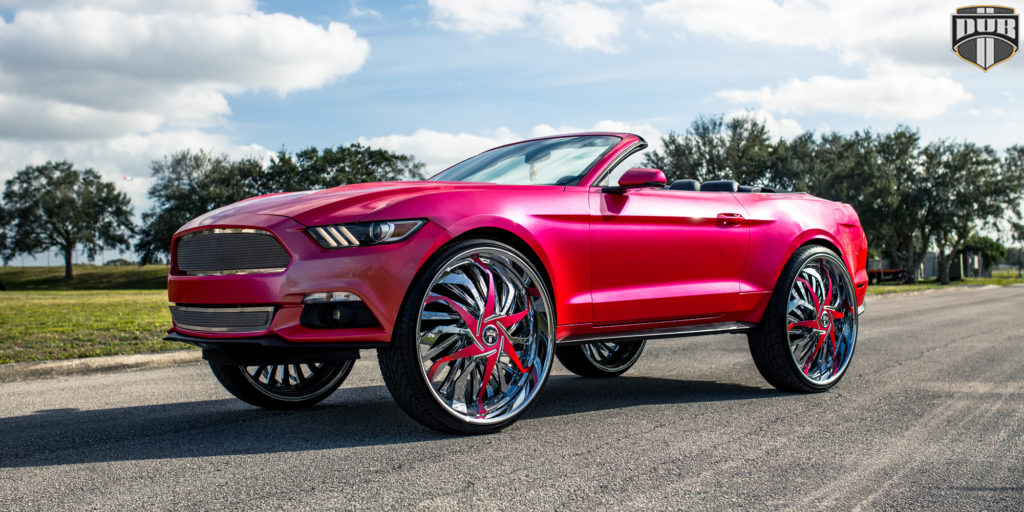 Cruising in Style.
When the temperatures go up and the sun comes out, it's time for the top to go down. This Ford Mustang convertible isn't anything close to your average ragtop American muscle car. It's made to show off in the sun and boy does it grab attention. There's a massive set of DUB rims, upgraded suspension, new Chrome trim, and a smooth Pink vinyl wrap.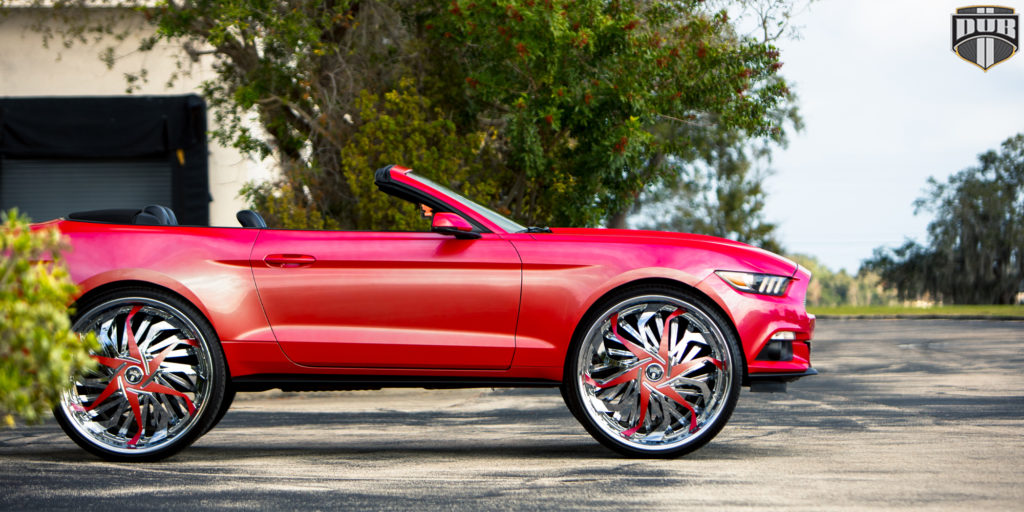 This Ford Mustang may not be the high-powered GT model or one of the white-knuckling Shelby variants, but it has more than enough power to put a smile on the driver's face. The EcoBoost 2.3-liter turbocharged inline-four cylinder engine puts down a respectable 310 horsepower at 5,500 RPM and 350 lb-ft. of torque at 3.000 RPM. That's going to the rear DUB rims thanks to a 10-speed automatic transmission.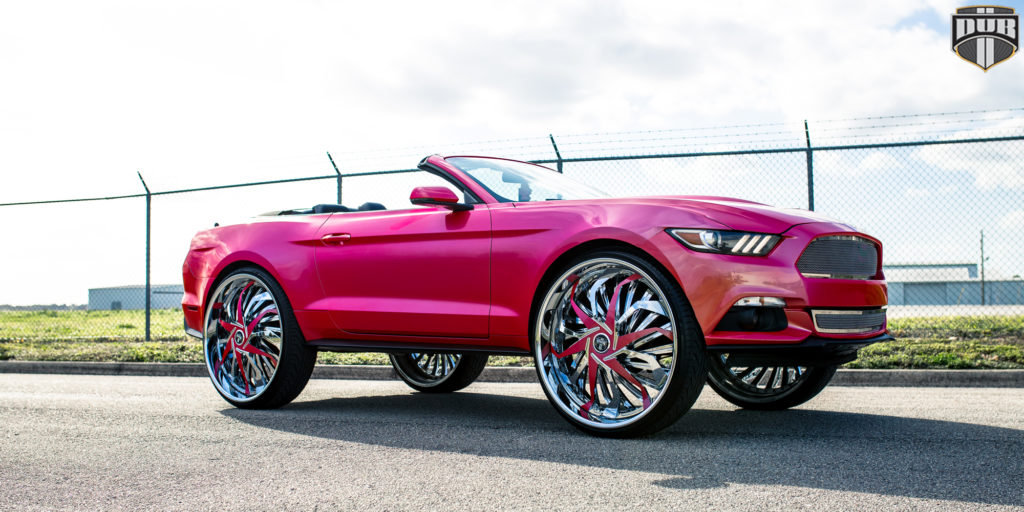 Then again, power and performance isn't the name of the game with this Pink Panther. The entire body has undergone a dramatic change of character thanks to a smooth, almost candy-like Pink vinyl wrap that slightly changes color in the light. Elsewhere, there's a new upper and lower front grille featuring a Chrome surround that matches the color scheme of the new DUB rims.
Sitting proudly beneath the fenders is a new set of DUB Sleeper – S179 wheels. These massive 30-inch diameter DUB rims required modifications to the suspension in order for the Ford Mustang convertible to properly cruise down the road in confidence. Each one of the new DUB Sleeper – S179 wheels also boasts a Chrome finish with six Pink color-matched spokes.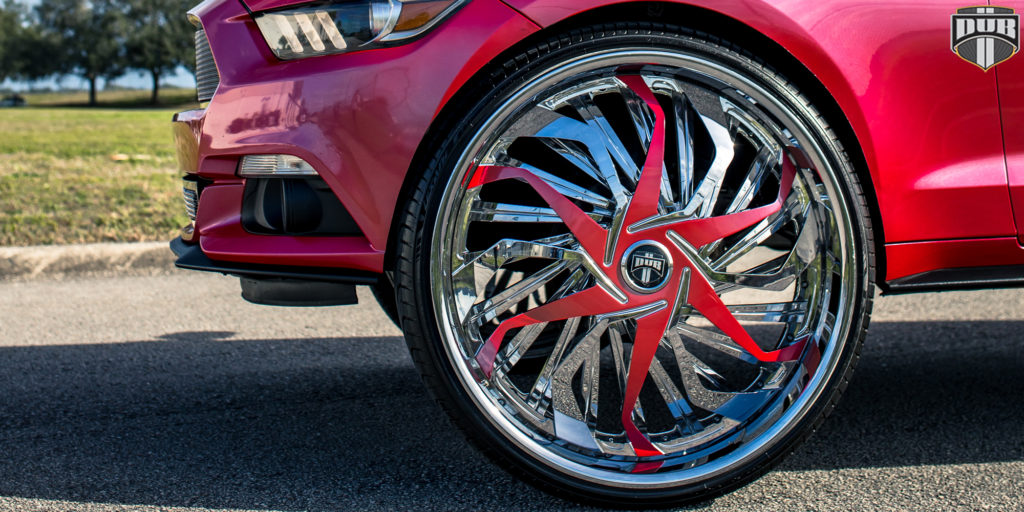 The sun may be bright this summer but there's not going to be much that's as eye-catching and turning up the temperature like this Ford Mustang riding on DUB Sleeper – S719 rims.
Fitment Specifications:
Vehicle: Ford Mustang convertible
Wheels: DUB Sleeper – S179
Wheel Finish: Chrome with color-matched spokes
Wheel Diameter: 30 inches
Source: DUB