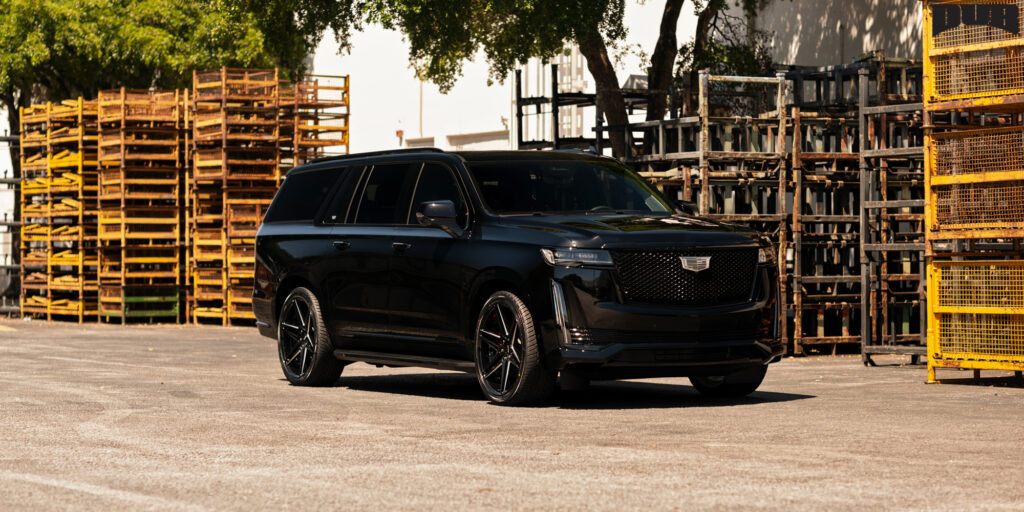 American Luxury and Style.
There is absolutely nothing that screams American luxury more than the Cadillac Escalade. It's big, bold, strapped with tech and luxury, comes with a monster V-8, and can tow quite a bit. If you want things turned up to 11, there's the ESV extended model that offers even more room and accommodations for seven passengers. This Cadillac Escalade ESV is loaded with luxury and power, and is packing some serious heat in the form of a fresh set of DUB wheels.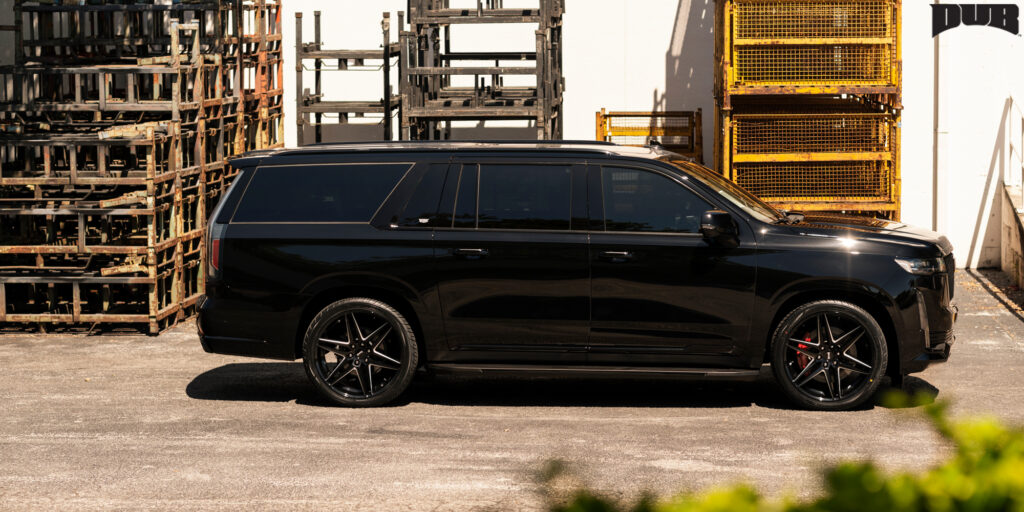 The new, fifth-generation Cadillac Escalade ESV is big, bold, and powerful. There's a ton of tech but at its heart are two stout engines that are more than capable of doing some serious towing, hauling, or just plain accelerating. At the heart of this beast is a 6.2-liter naturally-aspirated V-8 engine cranking out 420 horsepower at 5,600 RPM and 460 lb-ft. of torque at 4,100 RPM. Customers also have the option of getting a 3.0-liter turbodiesel inline-six with 277 horsepower at 3,750 RPM and 460 lb-ft. of torque at 1,500 RPM. Armed with the former, this Escalade ESV throws that power down to the rear DUB wheels through a ten-speed 10L80 Hydra-Matic automatic transmission for smooth power delivery and acceleration.
Visually, not much has been done to really make this Cadillac Escalade even more customized and in-your-face because the full-size luxury SUV simply doesn't need it. Up front, the grille is completely Black while the windows are all tinted Black to hide prying eyes. Both give the Cadillac a more unique look without going overboard and match the new set of DUB wheels.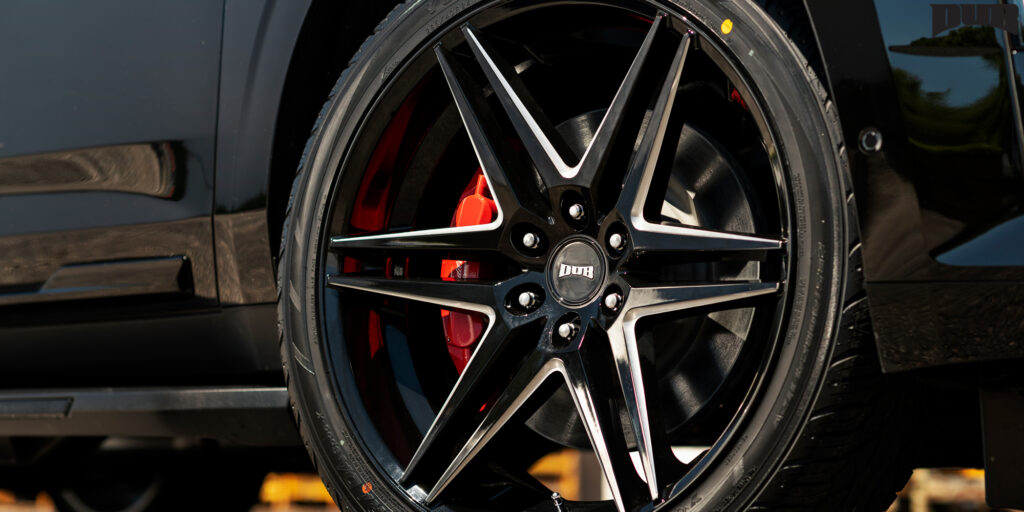 What really makes this Cadillac Escalade ESV stand out is a new set of DUB Dirty Dog – S267 rims. These DUB wheels measure a hefty 24 inches in diameter and feature a six double-spoke design with a concave face and step lip. Each of the Dirt Dog – S267 rims features a Gloss Black finish with Milled outline for a contrasting, high-end look with Red-painted brake calipers. For this setup, each of the DUB Dirty Dog – S267 rims wears Yokohama Parada Spec-X tires measuring 235.40 R24 for a smooth ride.
This Cadillac Escalade ESV is the definition of American luxury and prestige. Armed with a new set of DUB Dirty Dog – S267 wheels and Yokohama Parada Spec-X tires, it's the pinnacle of luxury SUVs.
Fitment Specifications:
Vehicle: Cadillac Escalade ESV
Wheels: DUB Dirty Dog – S267
Wheel Finish: Gloss Black and Milled
Wheel Diameter: 24 inches
Tires: Yokohama Parada Spec-X
Tire Size: 235/40 R24
Source: DUB Wheels