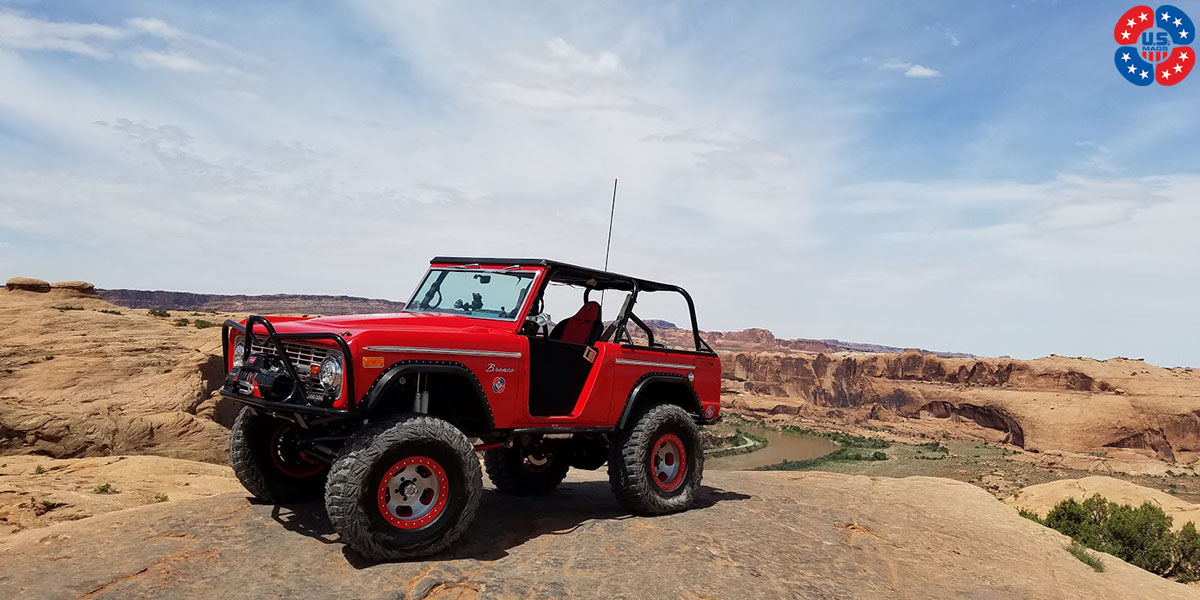 Vintage off-road motoring!
There's nothing like getting an old-school, vintage vehicle and doing some driving. The classic experience that one of these provides is hard to explain but something that new vehicles just cannot do today. This custom first-gen Ford Bronco is the perfect way to off-road and its new set of US Mags wheels are up to the task.
The first-gen Ford Bronco is a collector's item and a sought-after machine that is a cult-favorite for many reasons. It's simple, capable, durable, and tough – everything you could want in an all-terrain vehicle. Customers also had their choice of inline-sixes or V-8s and three-speed manuals or automatics to get the dirty work done. This bad boy and its US Mags wheels has all the power and performance to hit the trails.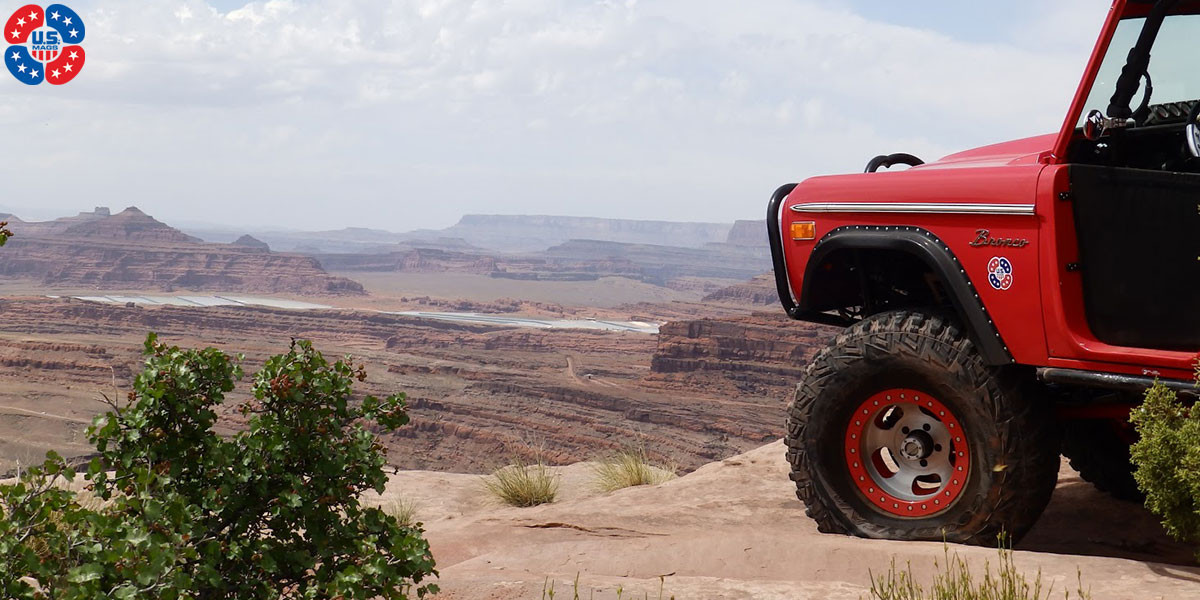 This Red Ford Bronco Roadster comes with an array of upgrades inside and out. The cabin features new seats and upholstery along with door covers for a bit of added comfort and protection. The suspension has been upgraded to provide more room and flex for the US Mags wheels to maneuver and overcome obstacles. A new winch and bar sits up front, giving another layer of protection and capability to the already proficient SUV.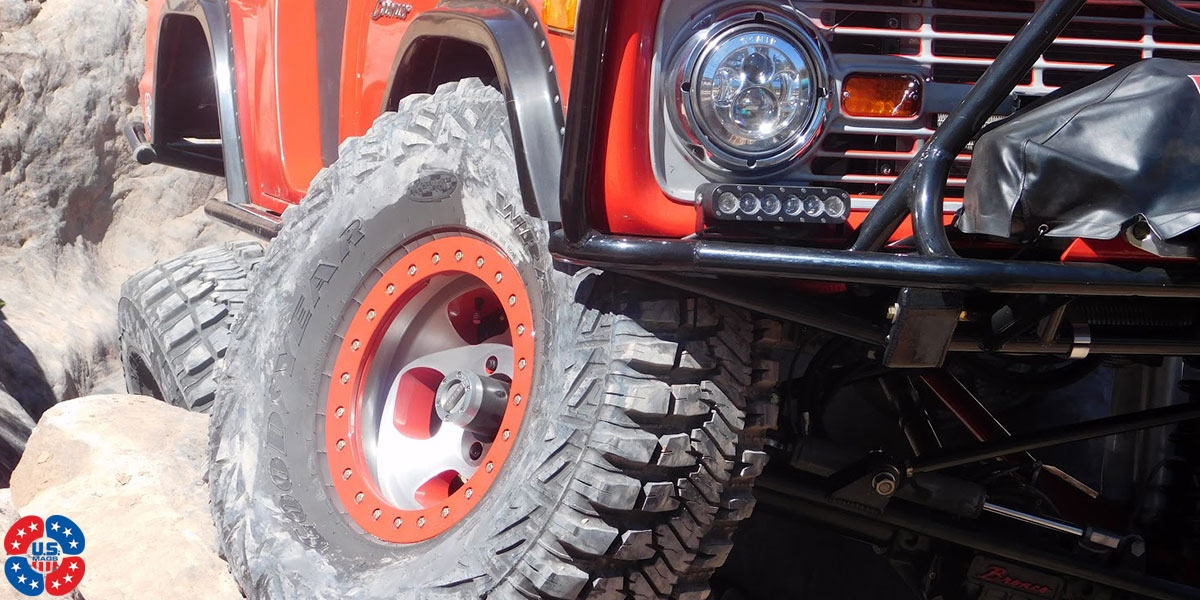 This classic SUV has been outfitted with a new set of US Mags Indy – U101 Truck rims. These off-road US Mags wheels are made for classic fitments and come in a 17 x 9.0 size with a Brushed finish and Red Beadlock to match the SUV's exterior. The US Mags Indy – U101 Truck rims also are shod in beefy 38 x 14.50 R17 Goodyear Wrangler MT/R tires with Kevlar reinforcement for those really tough trails.
There's not much on the road today that's like the Ford Bronco, especially like this modified one with US Mags Indy – U101 Truck rims.
Fitment Specifications:
Vehicle: Ford Bronco
Wheels: US Mags Indy – U101 Truck
Wheel Finish: Brushed
Wheel Size: 17 x 9.0
Tires: Goodyear Wrangler MT/R with Kevlar
Tire Size: 38 x 14.50 R17
Source: US Mags