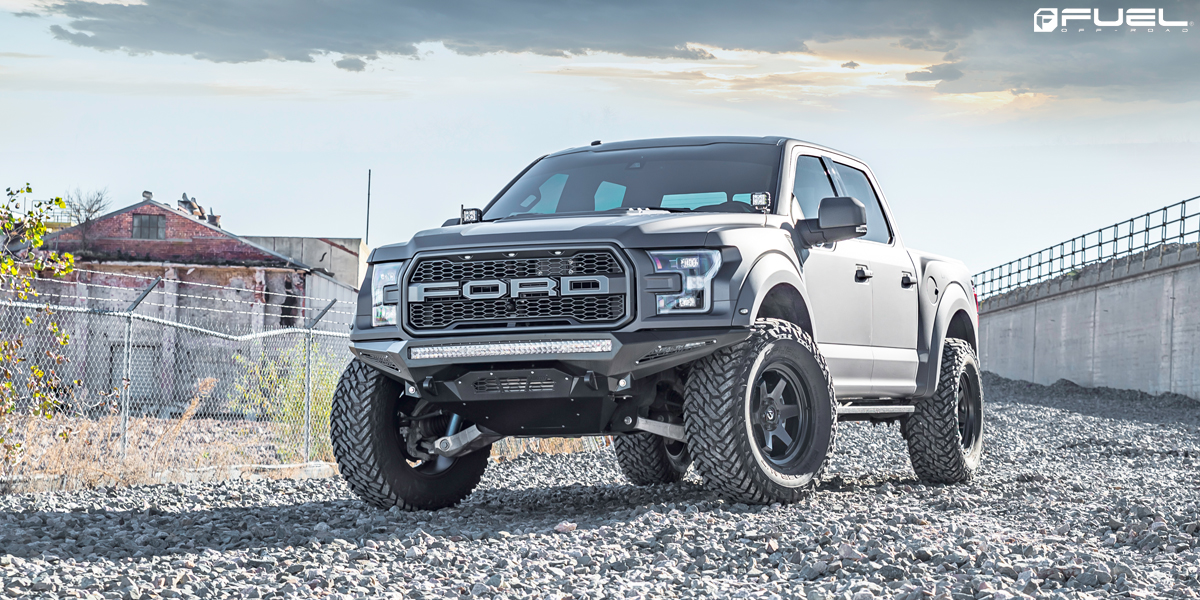 Who's ready for some fun?!
The Ford F-150 Raptor is the king of the off-road trucks and is the standard for which all other automakers and trucks are trying to achieve. It's been honed and developed over years and backed by racing in the toughest of endurance competitions. This Ford F-150 sporting a new set of Fuel Wheels is just inviting anyone to go for a heart-pounding ride.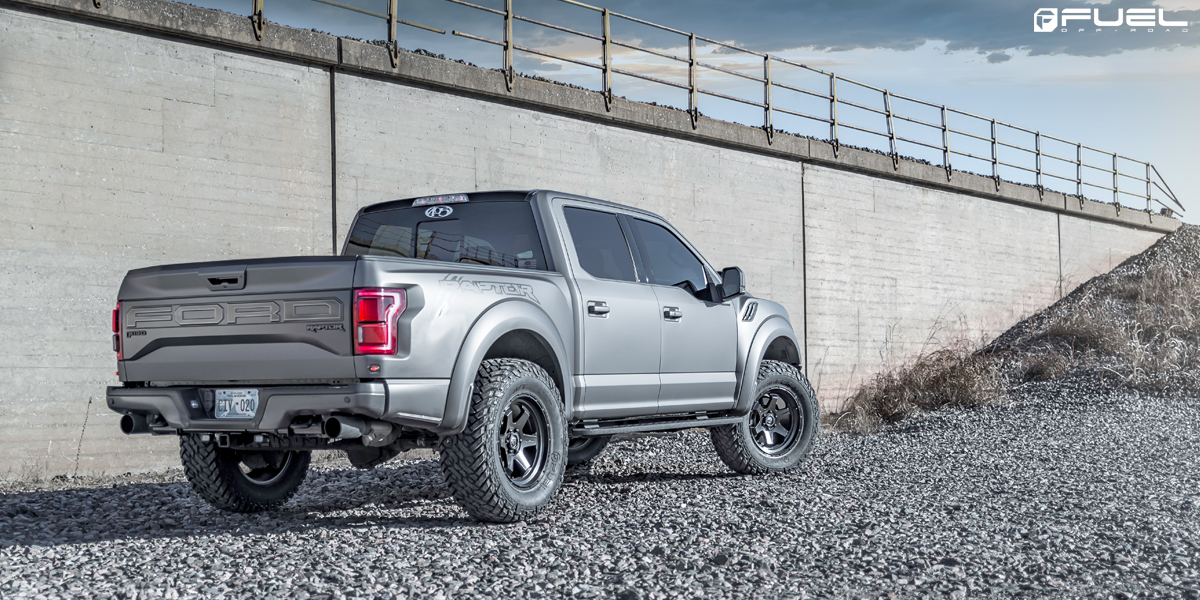 The Ford F-150 Raptor has gotten even better in its newly-facelifted, thirteenth-generation guise. It's more powerful, beefier, and looks more commanding than ever before. Under the hood lies a twin-turbocharged 3.5-liter EcoBoost V-6 engine that is more than willing to crank out 450 horsepower at 5,000 RPM and 510 lb-ft. of torque at 3,500 RPM. This is sent through a ten-speed automatic gearbox that's designed for off-road performance to all four Fuel Wheels.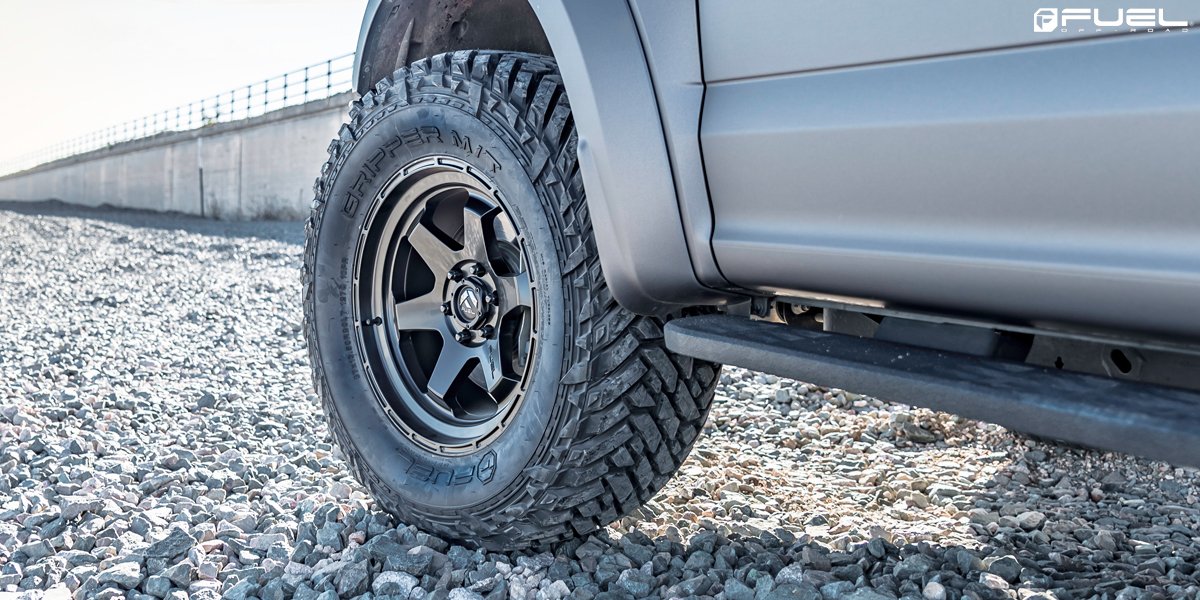 This Ford F-150 Raptor is even more intimidating and commanding thanks to a few aftermarket touches. The front fascia gains a new bumper with integrated underbody protection and LED light bar to blaze a trail ahead. A new suspension upgrade raises the ride height and makes more room for the new Fuel Wheels to travel vertically.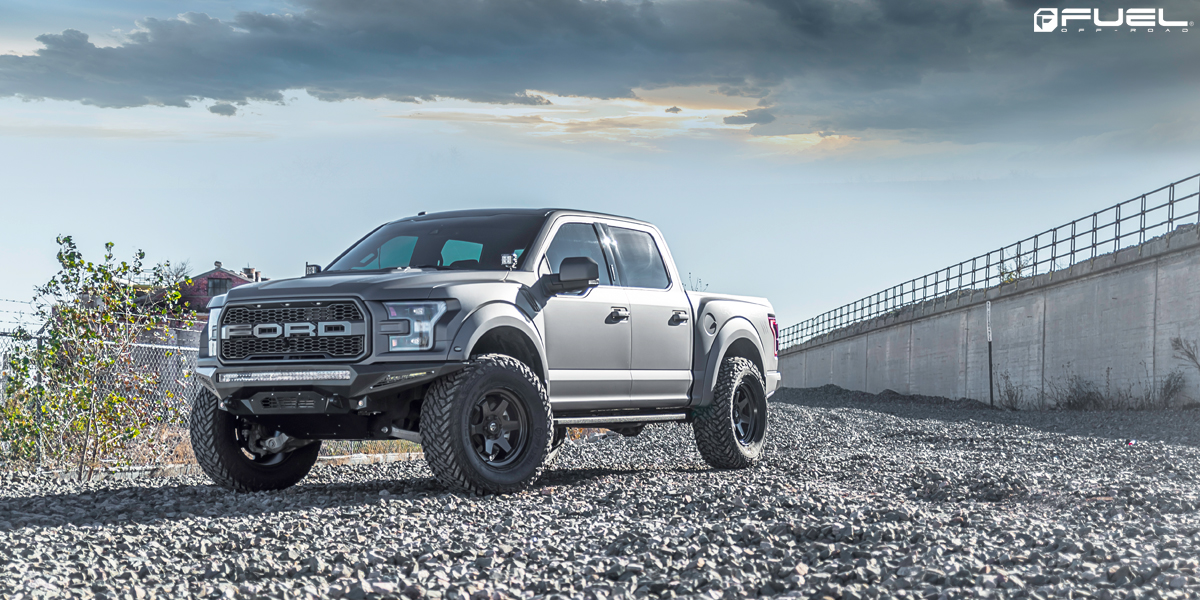 The star of this fitment is a new set of Fuel Shok – D664 rims. These classic six-spoke Fuel Wheels have a step lip and rugged design that fits perfectly with the 37 x 13.50 R20 Fuel Gripper M/T tires that are worn by them. Each one of the Matte Black finished Fuel Shok – D664 rims measures a hefty 20 x 9.0 at the front and rear and add to the truck's dominating looks.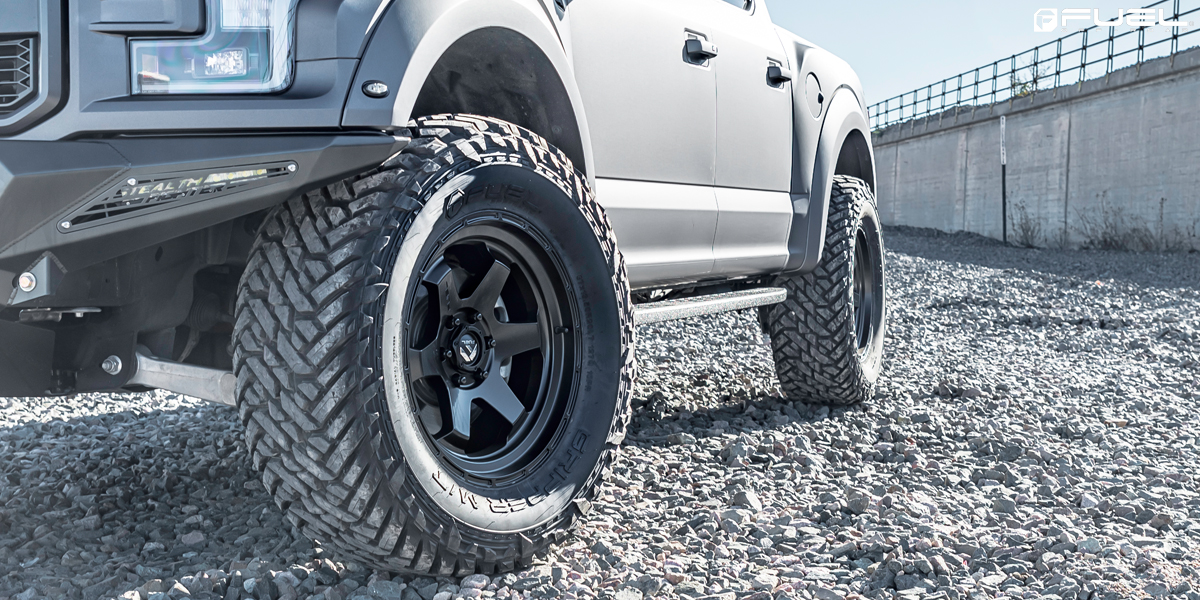 Armed with a twin-turbo V-6 engine and a new set of Fuel Shok – D664 rims, it's hard not to want to drive this custom Ford F-150 Raptor.
Fitment Specifications:
Vehicle: Ford F-150 Raptor
Wheels: Fuel Shok – D664
Wheel Finish: Matte Black
Wheel Size: 20 x 9.0
Tires: Fuel Gripper M/T
Tire Size: 37 x 13.50 R 20
Credit: @mht_wheelsokc
Source: Fuel Offroad