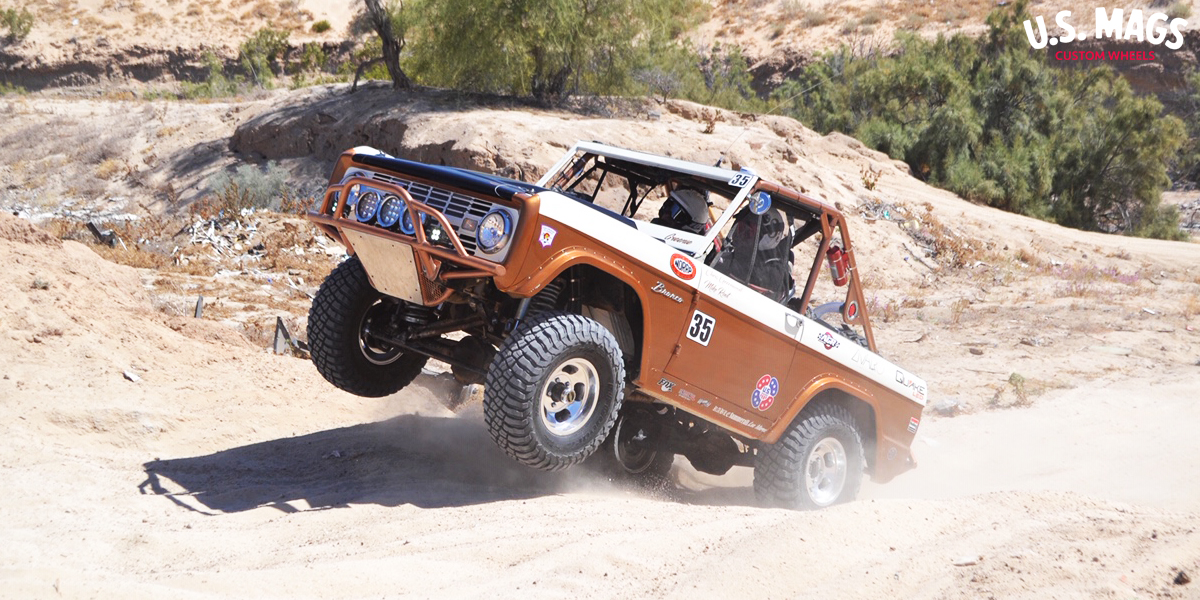 Getting down and dirty with a retro ride.
There have been rumors of a new Ford Bronco for a few years now, and we're anxiously awaiting the new SUV. However, until that actually happens, we're more than happy to enjoy the old models, especially this first-gen Ford Bronco that's been upgraded and wears a new set of US Mags Wheels.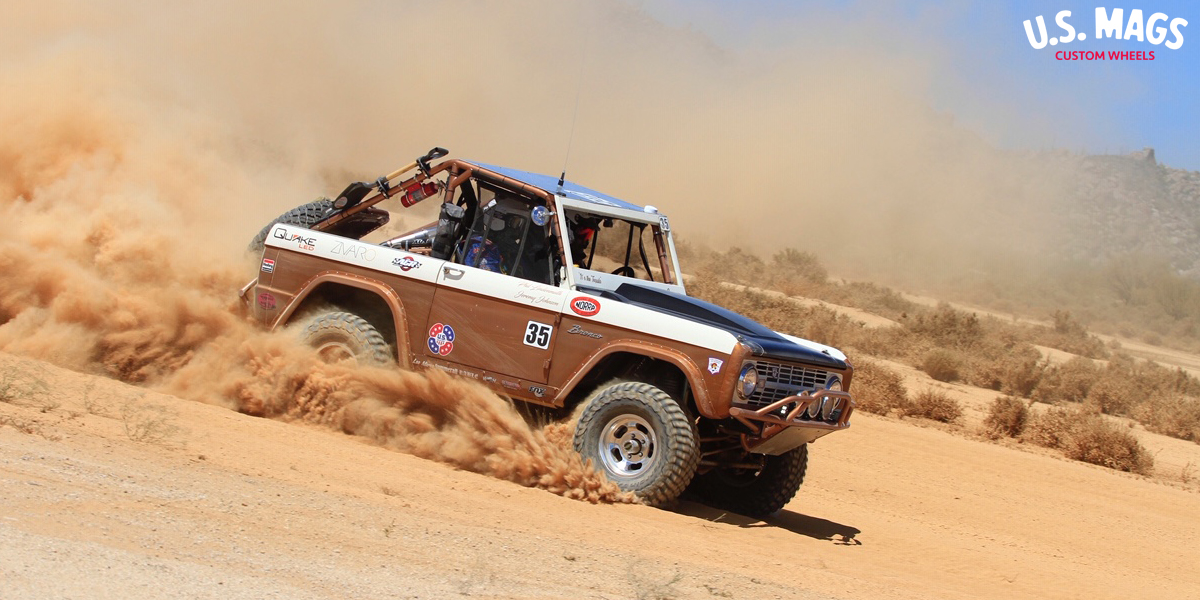 The first-generation Ford Bronco is a cult favorite and changed the off-road game with its abilities. The four-wheel drive compact SUV was marketed as a competitor to Jeep and it did so admirably. In stock form, you could get one with a 289-cu. In. V-8 engine packing 200 horsepower. Here, you can bet there's a bit more horsepower going to all four US Mags Wheels.
This Ford Bronco has been heavily modified to ensure some pretty harsh off-road driving. The entire suspension was upgraded and lifted to make room for the new US Mags Wheels and meaty tires. The underbody was given a layer of protection for tough terrain. Both the front and rear bumpers were replaced with new painted steel bars with a matching cage over the bed where a spare wheel and tire sits.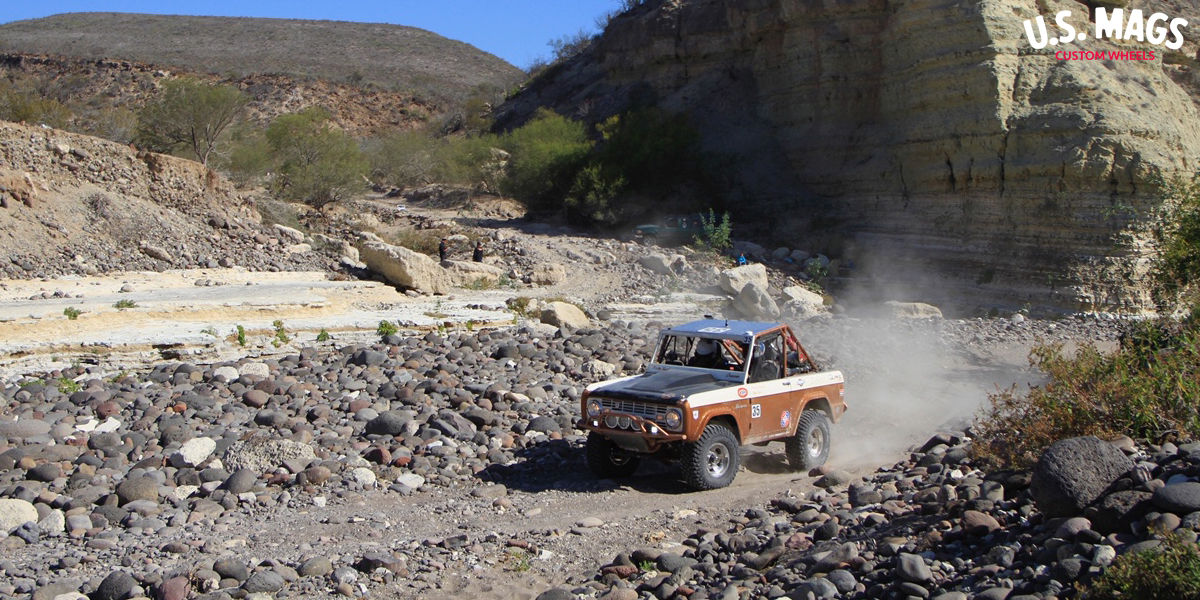 For this fitment, the Ford Bronco was outfitted with a new set of US Mags Indy – U101 Truck rims. These US Mags Wheels feature an old-school four-spoke design and a Polished finish. At the front and rear axles, the US Mags Indy – U101 rims measure 15 x 8.0 and are shod in meaty all-terrain tires for grip in any condition.
This Ford Bronco with US Mags Indy – U101 Truck wheels is just one reason why we're cool with waiting for the new Bronco to hit production.
Fitment Specifications:
Vehicle: Ford Bronco
Wheels: US Mags Indy – U101 Truck
Wheel Finish: Polished
Wheel Size: 15 x 8.0
Source: US Mags