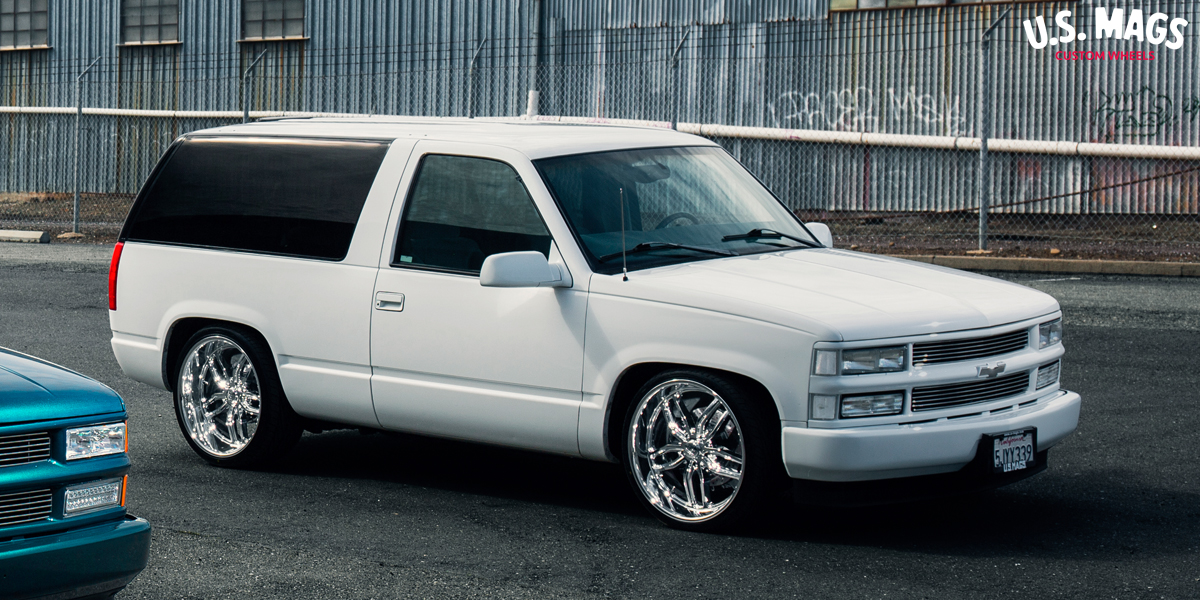 Two-door SUV's are the best.
Long before the four-door coupe and "Coupe SUV" craze started, there were actual two-door SUVs. There's weren't marketed as a four-door streamlined cool car like they are today – they just were freaking cool and let their looks and capabilities do the talking. This Chevy Tahoe with US Mags Wheels is an old-school cool that we can't kick.
The first-generation Chevrolet Tahoe effectively replaced the Blazer in the mid-'90s and brought the old-school 4×4 SUV with off-road capabilities into the modern age. Still, it wasn't the oversized beast that it was today, and was even offered in a two-door form. Today, this one sits neatly with a set of US Mags Wheels.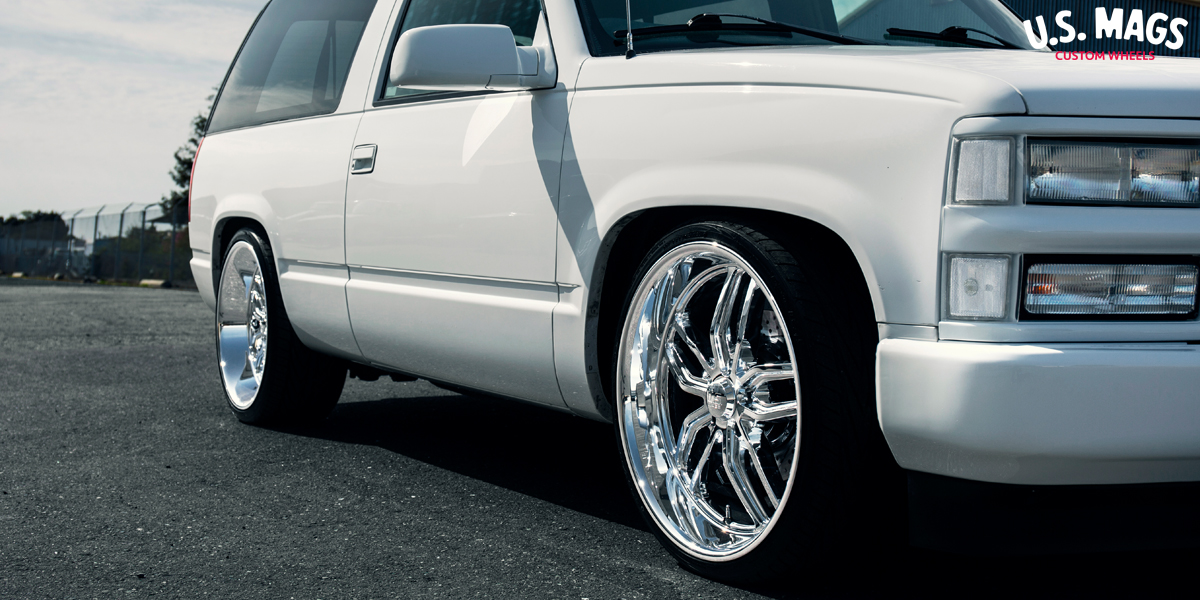 This Chevrolet Tahoe comes with the standard 5.7-liter 350 TBI V-8 engine that churns out a healthy 200 horsepower and 310 lb-ft. of American power for all four US Mags Wheels to eat up. There's a four-speed automatic transmission attached and all sorts of '90s tech and gadgets across the interior. Plus, it's also more than capable in factory form.
Here, this Chevrolet Tahoe was modified with a new suspension that reduces the ride height and neatly tucks in the new US Mags wheels neatly beneath the fenders. There's color-matched trim pieces that go well with the White paint. Dark-tinted rear windows make it the complete package.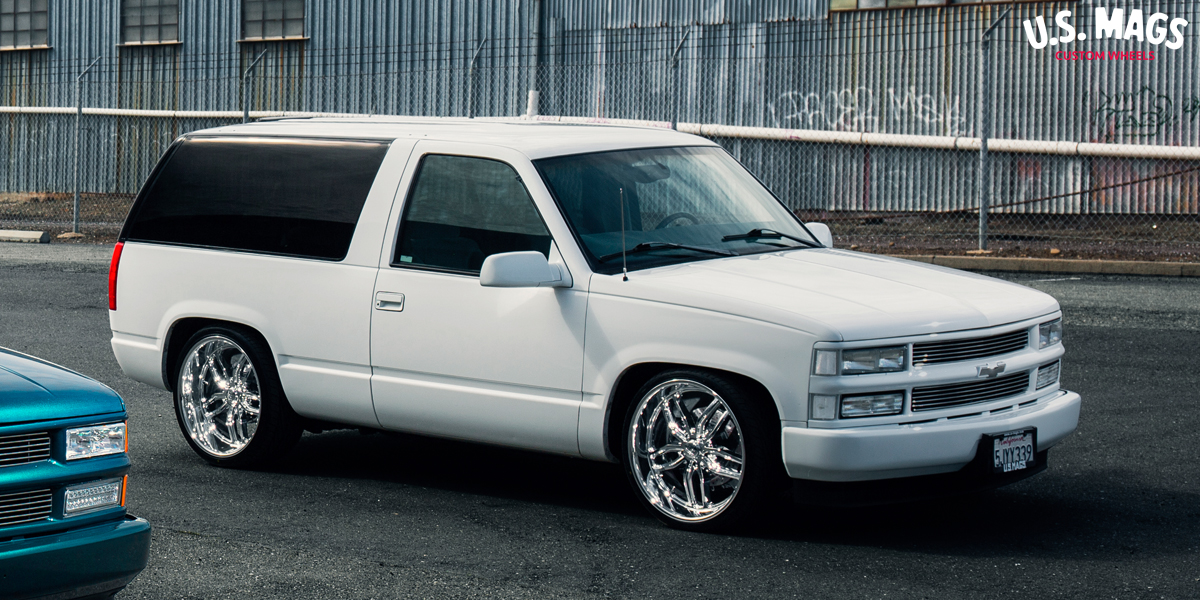 To complete the transformation, a new set of US Mags C-Ten – U127 rims were installed. These C-Ten – U127 rims measure a large 22 x 8.5 up front and 22 x 10.5 at the rear, and feature a shimmering Chrome finish on each double-spoke and the deep lip.
This Chevrolet Tahoe with US Mags C-Ten – U127 wheels is pure American cool and set the trend before it became ultra-popular today.
Fitment Specifications:
Vehicle: Chevrolet Tahoe
Wheels: US Mags C-Ten – U127
Wheel Finish: Chrome
Front Wheels: 22 x 8.5
Rear Wheels: 22 x 10.5
Source: US Mags
Credit: @qu1ckworks