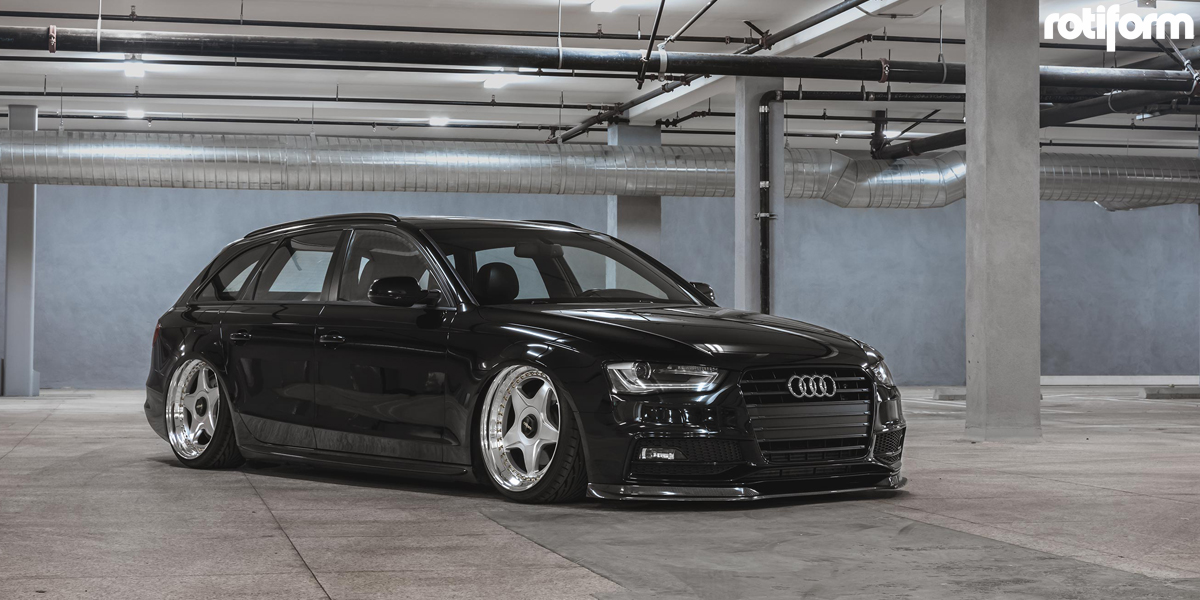 Slammed Statement.
If you're ever looking for performance, capability, and luxury all in one package, don't get an SUV or a crossover, go with the Audi A4 Avant. It has all the room you need and then some plus better overall performance and style – especially when it's slammed and riding on a set of Rotiform Wheels.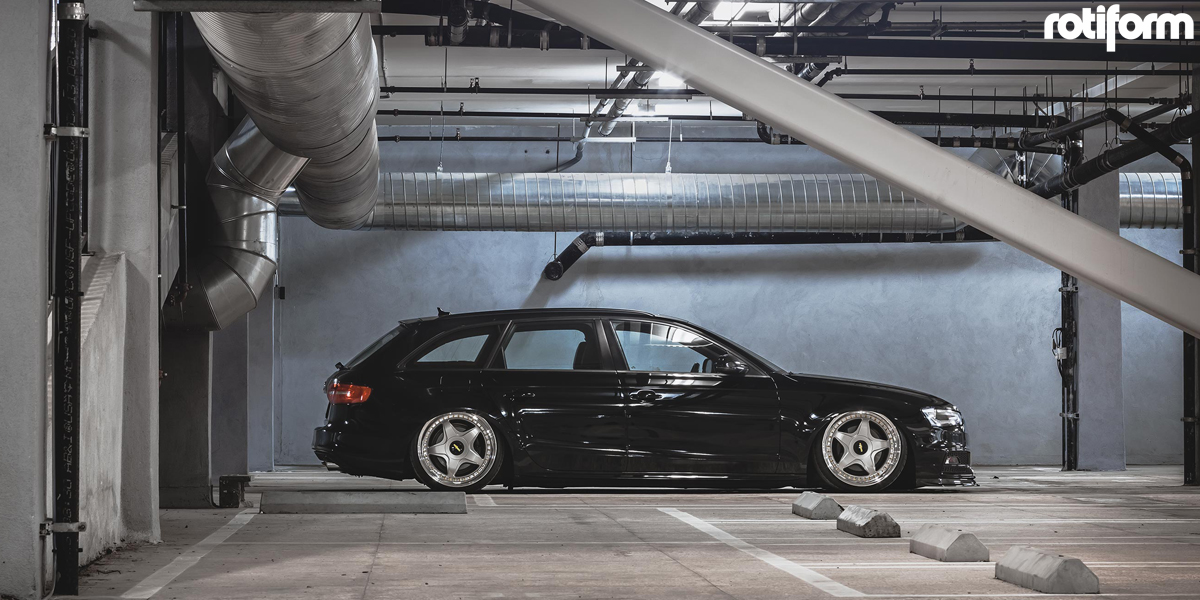 The B8-generation Audi A4 saw the German sedan take a step forward into a more modern way of automotive styling and technology. It utilized LED lighting and advanced turbocharged engines that used less fuel but made more power while also looking stunning. A new set of Rotiform Wheels and a lowered suspension also helps too.
This B8-generation Audi S4 comes standard with a 3.0-liter supercharged V-6 engine. If it were an RS-model, there'd be a lot more power to take advantage of. Alas, here, a supercharged V-6 produces 328 horsepower from 5,500 to 7,000 RPM and 325 lb-ft. of torque from 2,900 to 5,300 RPM. That's sent through a dual-clutch S Tronic transmission to all four Rotiform Wheels.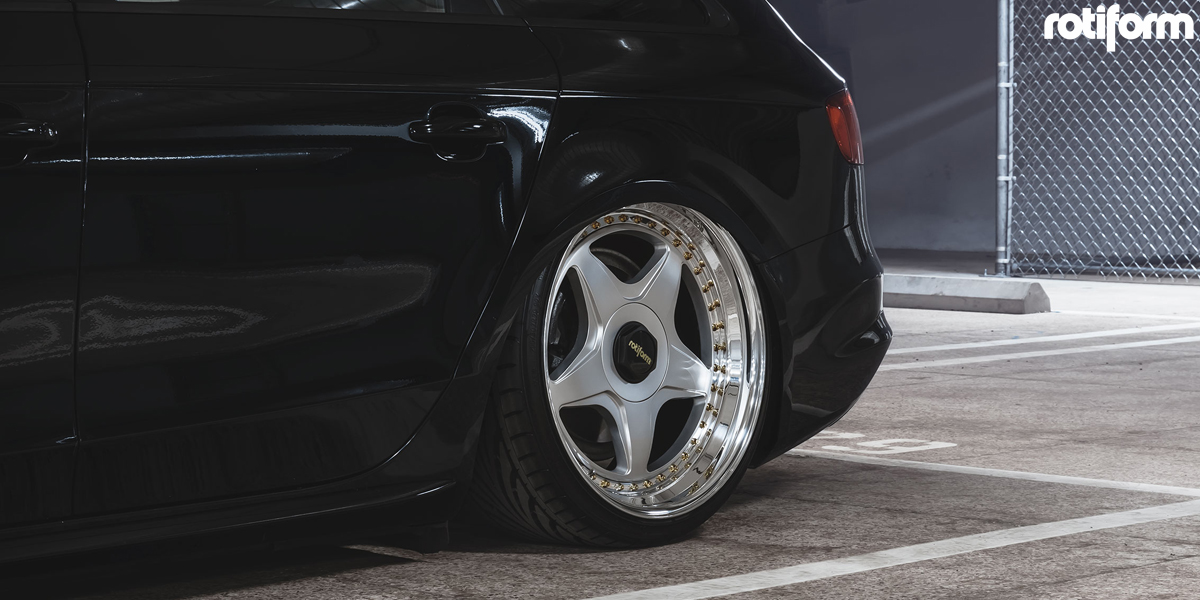 Here, this Audi S4 Avant was taken to the next level thanks to a new air suspension that drastically lowers the entire ride height and tucks the new Rotiform Wheels neatly beneath the modified wheel housings. Here, new Rotiform WRO rims were installed in a large 20 x 10.0 setup at the front and rear. Each Rotiform WRO rim wears an eye-catching Matte Ceramic Silver finish with contrasting Gold Hardware that stands out from the Black exterior.
This Audi S5 Avant is ready for anything that the world has to throw at it and then some thanks to its capability and new set of Rotiform WRO wheels.
Fitment Specifications:
Vehicle: Audi S4 Avant
Wheels: Rotiform WRO
Wheel Finish: Matte Ceramic Silver with Gold Hardware
Wheel Size: 20 x 10.0
Source: Rotiform