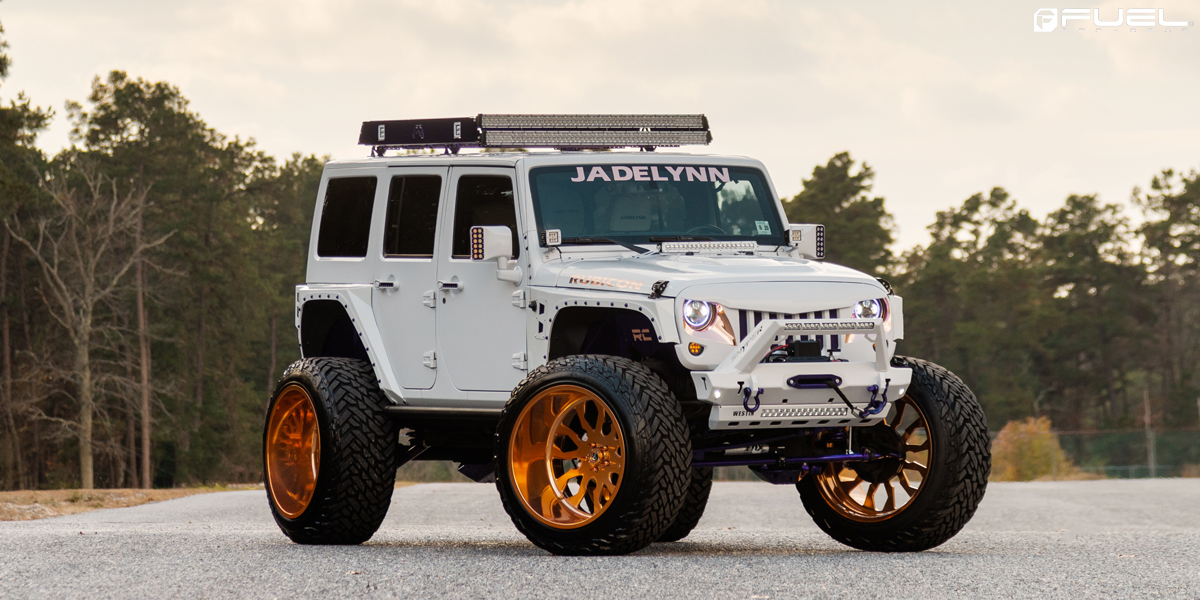 Going big.
The Jeep Wrangler is one of the easiest vehicles to customize just in terms of available parts. It's a rugged, mean, American machine, and it looks good when owners make it their own. This White Jeep Wrangler is packed with all sorts of body, suspension, and lighting goodies along with a new set of Gold Fuel Wheels.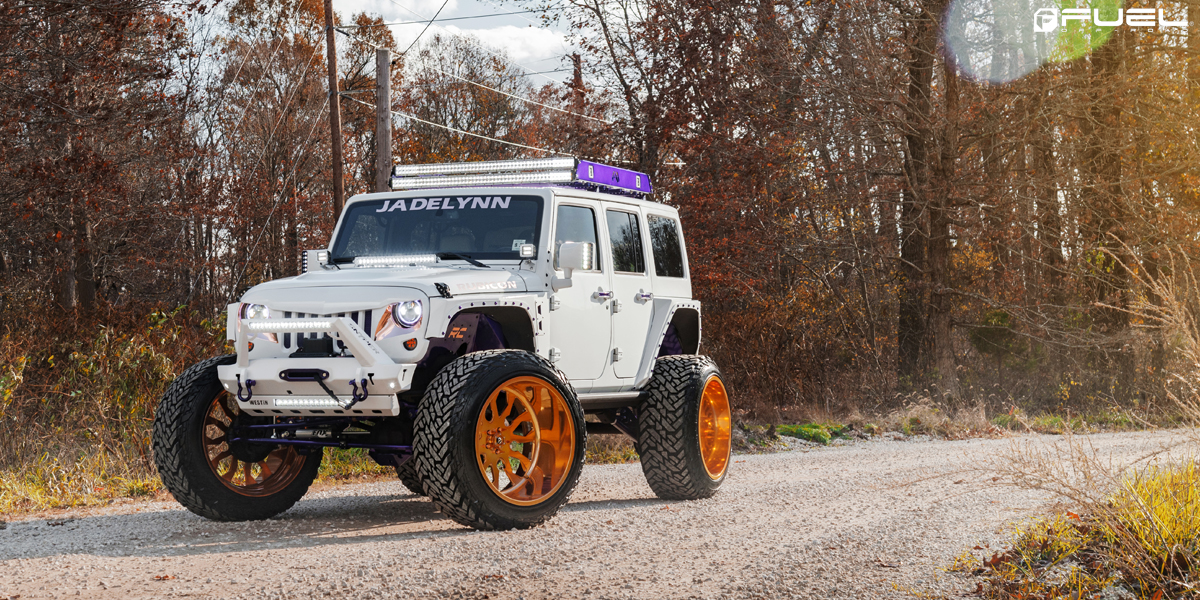 The base Jeep Wrangler is pretty impressive for an off-road machine. It's set up right from the factory to tackle the trails with its four-wheel drive powertrain and its 3.6-liter Pentastar V-6 coming as standard. Right off the bat, there's 285 horsepower and 260 lb-ft. of torque on tap for drivers to send to all four Fuel Wheels.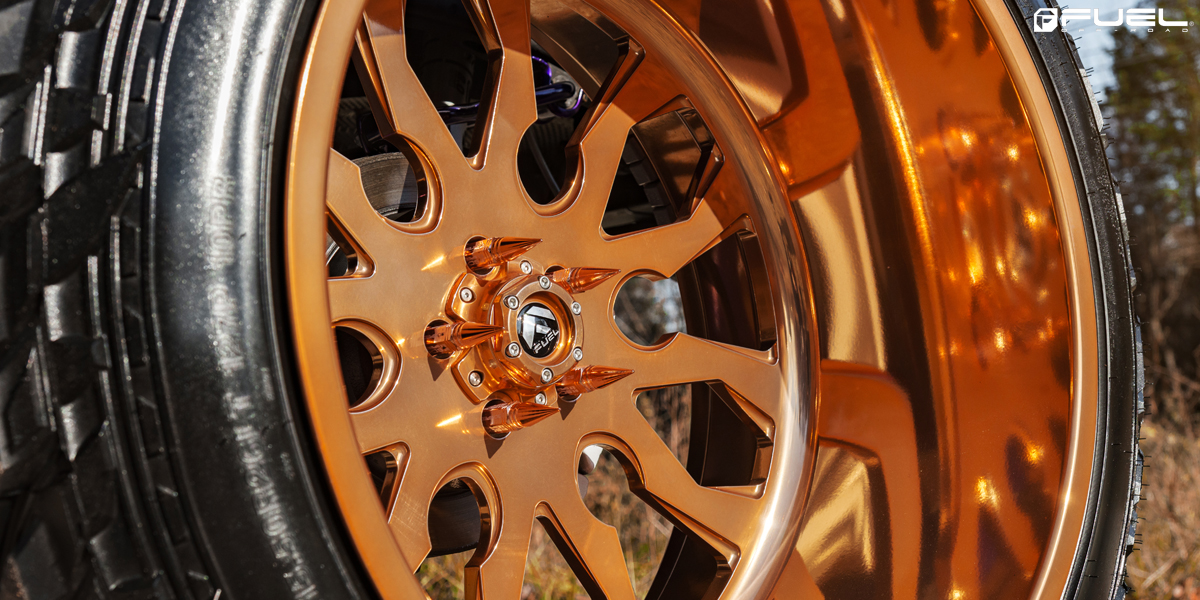 Here, things are a bit more exciting after some extensive work. This White Jeep Wrangler is sporting new side mirrors, bumper with integrated LED lights and winch, sump guard, hood LED lighting, roof rack with LED light bar, and lots more – all color-matched. Even the fenders were upgrades to make room for the XXL Fuel Wheels that sit beneath and the suspension modifications.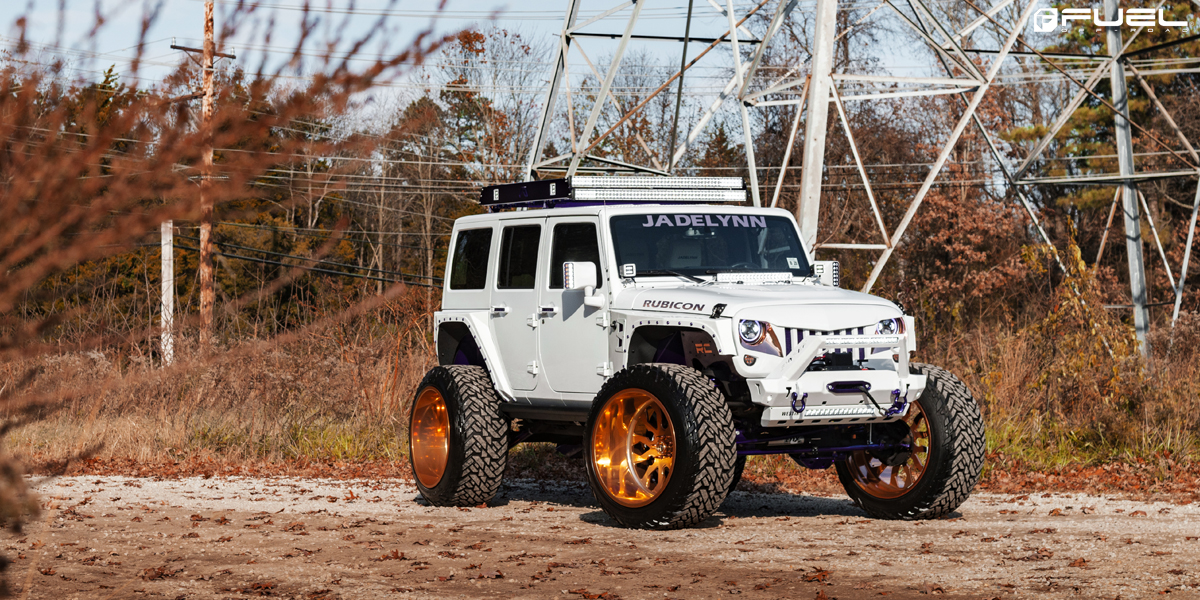 The intimidating stare created by the body work and the new grille/headlight combo is impressive, but the new Fuel Wheels and the suspension lift kit makes this one of the most commanding vehicles on the road. Hitting the pavement is a new set of Fuel FF37 rims finished in a brilliant Rose Gold color. The new Fuel FF37 rims measure a hefty 26 x 16 at the front and rear, and are shod in 40 x 15.50 R26 Fuel Gripper M/T tires for grip on the trails.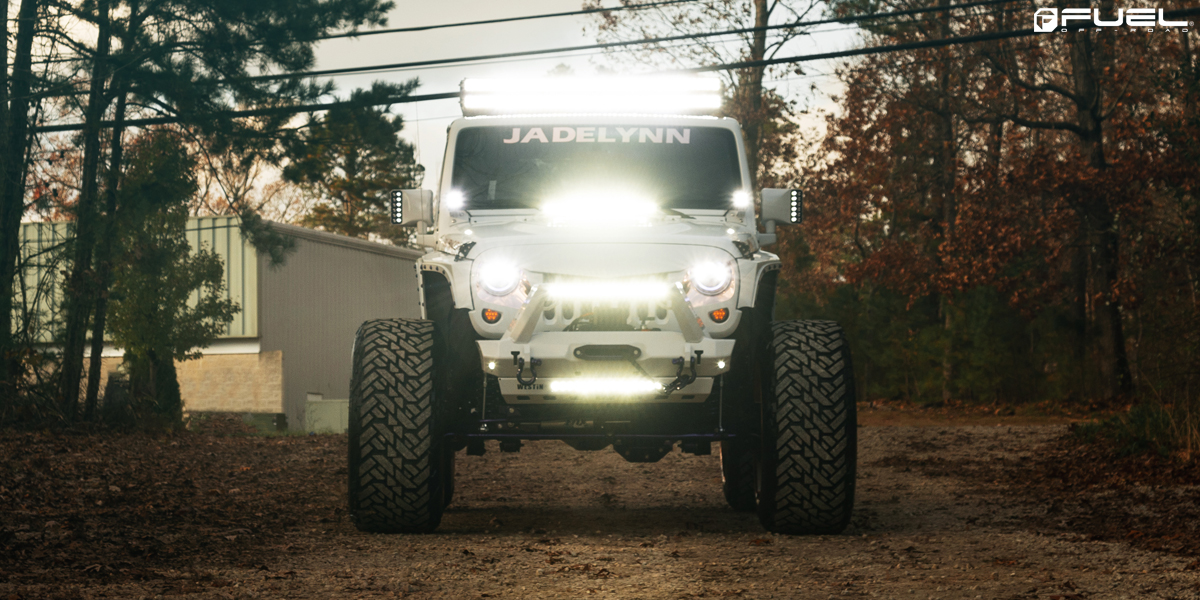 This Jeep Wrangler most likely won't be slinging mud on hardcore trails, but it's more than ready to show off its muscles and new Fuel FF37 wheel fitment.
Fitment Specifications:
Vehicle: Jeep Wrangler
Wheels: Fuel FF37
Wheel Finish: Rose Gold
Wheel Size: 26 x 16.0
Tires: Fuel Gripper M/T
Tire Size: 40 x 15.50 R26
Credit: @agautogroup_llc | @careffex | @sasdesignsny
Source: Fuel Offroad